Spring and summer are great times to get rolling on a new construction home. If you're choosing a Cincinnati home builder, here's how to get started on your project and make the best decision for you.
Define your vision. When choosing a Cincinnati home builder, it's important to involve your team. Talk to the family members who will live in the home. Now's the time to create a list of crazy wishes and "must have" amenities. You can prioritize items from these lists later. What size home would you like? What rooms and spaces will it include?
Consider location. Do you want to be in an established community with shared amenities like a clubhouse or pool? Or do you prefer stand-alone acreage? Is an urban infill location more to your liking? How close do you want to be to work, schools, restaurants, shopping, etc.? Try to narrow your location down to one or two specific areas.
Decide on your budget. Meet with a lender or talk to your financial advisor to calculate what you can comfortably spend on a new construction home.
Contact Cincinnati home builder candidates. Search online for potential builders, but also talk to friends, coworkers or neighbors about their experience with new home construction in the Cincinnati area.
As you're reaching out to possible builders, make appointments to tour available lots with the builder candidates or a real estate agent. The property you pick will affect the design and cost of your home. If your heart is set on a walk-out basement, for instance, but you purchase a flat lot, expensive site work might have to be done. You choose and purchase a lot before finalizing your home's design.
Once you have a list of a handful of builders, ask to tour some of their previously built homes. As you walk through, look for signs of quality finishes, assess the use of space and pay attention to the overall feel. Use the time to get a sense of the builder's personality. Can you picture yourself living in one of these homes? Ask about the home design process and whether you will be free to make the home as distinctly personal as you would like.
Request bids from two or three builders. The total project cost may vary widely from builder to builder. Review the bids carefully so you know what you're getting for the money. A higher-priced bid may actually be the best value.
Check references for each builder you are seriously considering.
With the lot purchased, work toward a final version of your home plan. You might use an original plan drawn by an architect or designer of your choosing. You could also start with a plan your builder used for a previous home and use it as a jumping-off point to create your own design.
Carefully review final bids and proposals. Ask questions about allowances and the level of finishes the builder's contract specifies. Be sure you understand the construction payment process and the building timeline.
Sign the contract and look forward to working with the best Cincinnati home builder for you.
---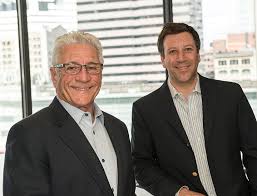 Ready to Join Over 400 Happy Cincinnati Custom Home Builder Clients?
Contact us to start your dream home conversation. From choosing the right lot to building the home of your dreams, we have helped over 400 families build what matters. Contact us to schedule an appointment.