All our custom home clients want their custom home projects to go smoothly and they want to enjoy the journey. At Hensley, we want that, too. Clients often wonder how they can help make it possible.
Your Role as a Custom Home Buyer
Here are some ways you can ensure that building a new custom home is the best experience for you and your family:
Do your homework before design begins. Think about how you'd like your home to look and live. How many bedrooms and baths would you like? Where would you like to serve meals? Do you want a home for big parties, small gatherings or both? How will you furnish your new space? What's your favorite home style? Give thoughtful consideration to the drafted plans during the design phase. The days or months you invest in planning your custom home is time well-spent. Taking notes or keeping inspiration photos will help remind you of your vision and keep you on track.
 Read your specifications and contract carefully. Ask questions about anything that isn't clear. People usually build a custom home just once in their lives. If terms like "allowances" or "draws" are unfamiliar, ask for clarification. If there are places you want to splurge and areas where you feel you can cut back, discuss those preferences with your selections coordinator.
 Aim to make decisions according to the schedule. It's your goal and ours to finish your home to the utmost quality as efficiently as possible. Along the way, you'll need to make selections. Choosing cabinets early in the process, for example, is important in order to finish the home on time. We're here to help you make decisions and will provide you with whatever background information you need.
Give feedback. As with all relationships, communication is key to a successful building project. We want your feedback and will let you know who to talk to before, during and after construction. If you will be out of town or unreachable at some point during construction, let us know. 
Be patient. At some point in the construction process, it may seem like not much is happening at your house site. It could be that crews are waiting for an inspection, for materials to arrive or for optimal weather conditions. If your project schedule changes, we will let you know.
Be flexible. Despite all the best planning and projections, building a custom home in real life usually involves making some changes along the way. Viewing these changes as opportunities rather than obstacles will help everyone move forward.
Finally, be excited! When all is said and done, you'll move into a custom home designed and built just for you. We hope it will be a source of pride for you, just as it will be for us.   
For other reading, here is a Washington Post article on building a custom home. In Cincinnati, we are the top choice for discerning custom home clients.
---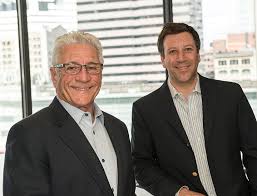 Ready to Join Over 400 Happy Cincinnati Custom Home Builder Clients?
Contact us to start your dream home conversation. From choosing the right lot to building the home of your dreams, we have helped over 400 families build what matters. Contact us to schedule an appointment.