For Erin Tuemler, custom home interior design should accomplish one thing: make the client happy. As an interior designer, Erin sees every Hensley custom home project as a new beginning. "With each job, I take a different approach," she says. Making clients' homes perfect for their individual tastes is her mission.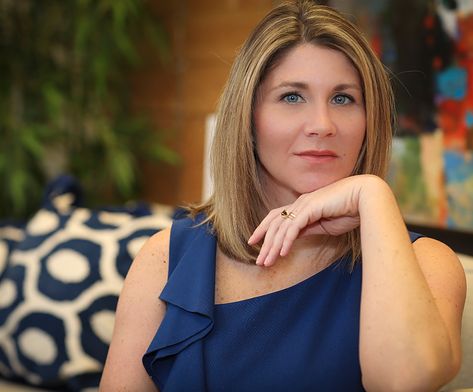 Erin, who is owner and founder of Interior Design Consulting, has worked with dozens of Hensley clients to set overall design direction, as well as make individual selections.
Custom Home Interior Design
Hensley clients enjoy working with Erin for both her expertise and her personality. "I'm pretty laid back, not fussy or high-maintenance," she says. "My goal is to make someone's house their home." When planning finishes, furnishings and fixtures, she takes into consideration the clients' needs and preferences, as well as their lifestyle and budget. "I take their individual look and add a twist," she explains. "I like creating new things, new designs and working with people. It's problem-solving."
It's hard for Erin to point to one particular part of the job she loves most: "After working with someone for several months, it's exciting to see it all come together. I love adding all the layers," she says. She also admits to being obsessed with window treatments, furniture, rugs and art.
Make It Work with Homework
Many people who decide to build a custom home are new to the process. Erin suggests doing some research to help new homeowners define their vision. Using online social media tools like Pinterest, Instagram and Houzz can be helpful. (Check out Erin's Instagram page and our Houzz page for inspiration.) As you scroll through photos, take note of what appeals to you.
Erin also suggests seeing options in real life, too. "Go look at appliances, know what's out there," she says. The same goes for lighting, cabinetry, plumbing fixtures and furniture. "The process goes smoother and you'll end up with the house you really want."
"At the end of the day, I love just watching a home take shape from the ground up," Erin says. "It starts as a clean slate, and seeing it come together is super exciting."
Custom Home Interior Design Questions
Are you wondering how to work with an interior designer on a new home? We'd love to talk over the process with you. Contact us today to get your questions answered.