It seems like almost everyone is working remotely now. If you're planning a new custom home, you have the opportunity to create the best home office setup for your needs. Whether you'll continue to work full-time from your house or split your time between home and the office, having a proper office at home helps you be more productive. 
Here are elements to consider as you plan your custom home and its office (or offices).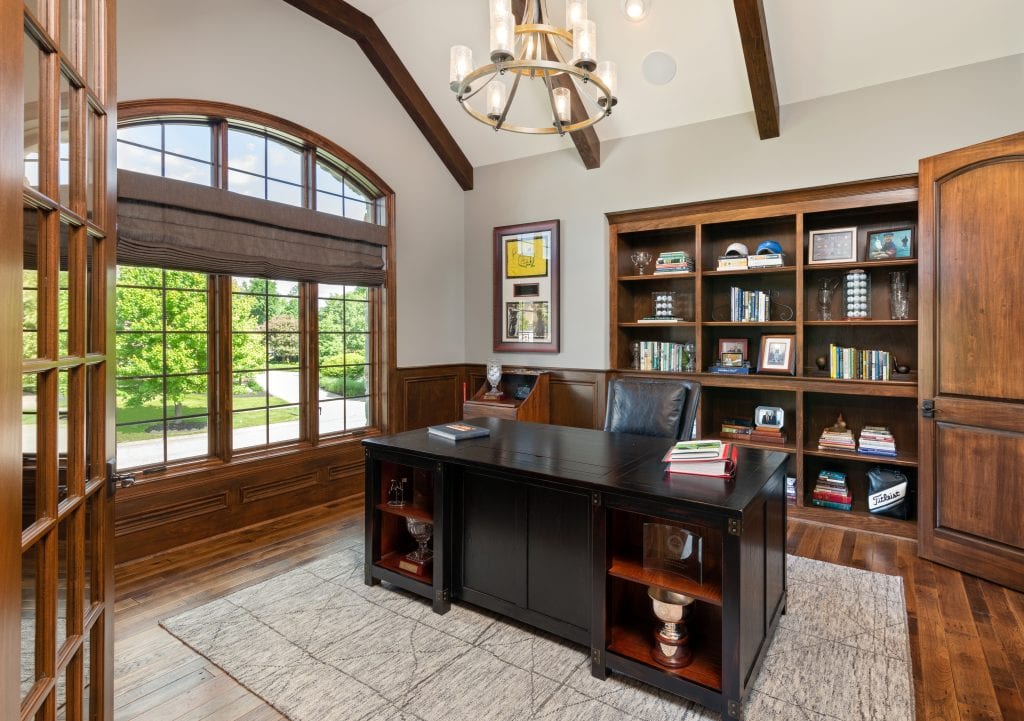 Location, Location, Location
As you work with your home designer or architect, you'll decide where to put your home office or offices. (After all, one working space might not be enough for your family.) Would a main level location be the best home office setup for you? This location could provide the opportunity to include a separate outdoor entrance for your office. If you have clients or coworkers coming to your office, a dedicated entrance can be handy.
Would you like to be close to other activities in the home or far away? It's your call based on your work hours and style. Maybe you like being near other people or maybe you need quiet to concentrate or make calls uninterrupted. An office on a separate floor could be ideal. If you want to be in the thick of things, a "command center" near the kitchen might be a good location. If you have children who will need to do school work at home, do you want to work near them?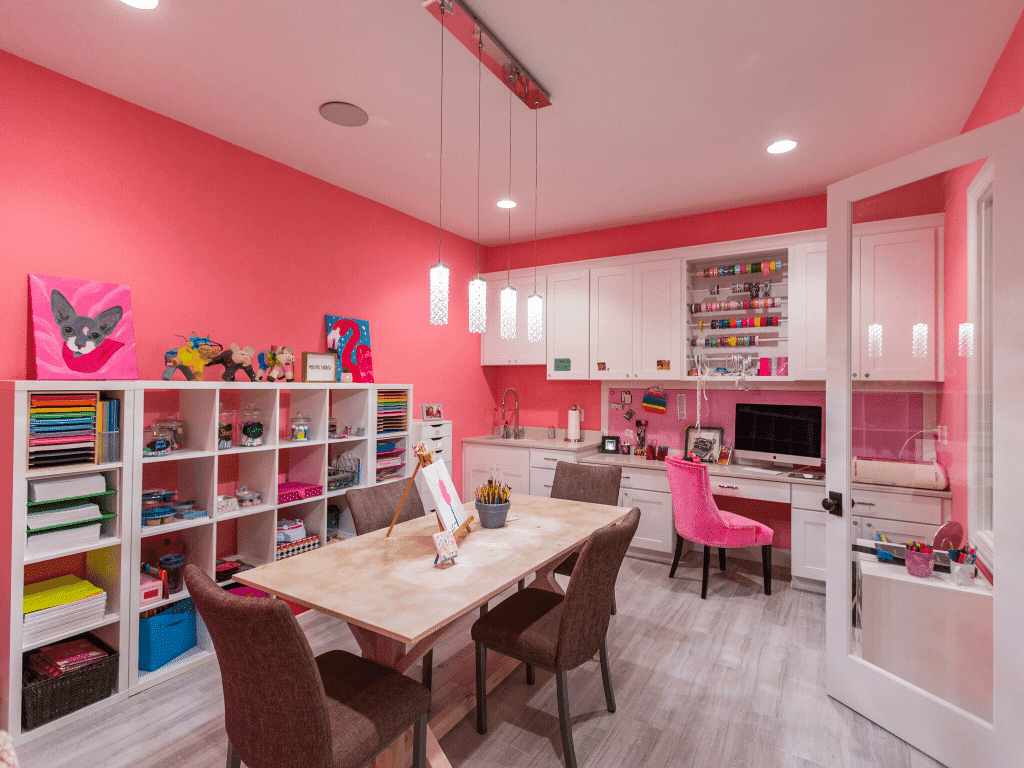 Think about what you'll see outside your office windows. If you're an early riser, an office that faces east will let you enjoy the morning sun. Is there a view you'd like to capture or would looking out on the street help you feel more connected to your community?
Tech and Tools
Today's work requires plenty of help from technology. Talk with your architect or designer about cabling and wiring your office to accommodate your tech needs. Lighting should also be part of the conversation. You need good overhead lighting in an office as well as task lighting for your desk or other work surfaces.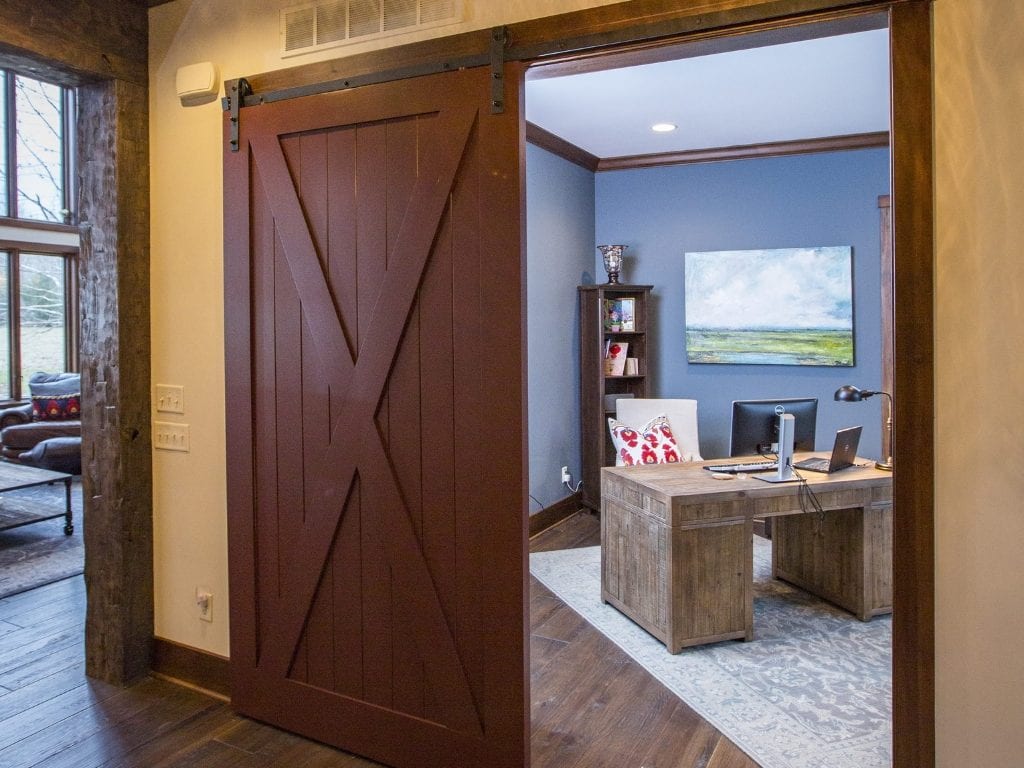 Comfort is important, too. An office space can be built to be more sound-proof than other parts of the home. If you'll spend most of the day in your home office, you might consider zoned heating and cooling for that space.
Look Good, Work Hard
A dedicated home office can truly express your personality. Whatever look you love, you can create it with help from our interior designers. Choose your favorite colors, style or furniture. Keep function in mind, too: An ergonomic office chair and desk are critical if you'll spend long hours working. Do you prefer hardwood flooring, carpet or something else for your office?
Storage is another key component to consider as part of the best home office setup. Assess what you'll need to keep on hand in terms of files, books and office supplies. An office is a great place to display a favorite collection. Built-in bookcases are timeless and beautiful (and make picture-perfect backdrops for all those video conference calls you'll be on.)
Designing the Best Home Office Setup
One of the many benefits of designing and building a custom home is choosing exactly what you want. Creating the best home office setup will allow you to work more efficiently and comfortably. If you're ready to launch your custom home project, we'd love to talk with you about your vision.
---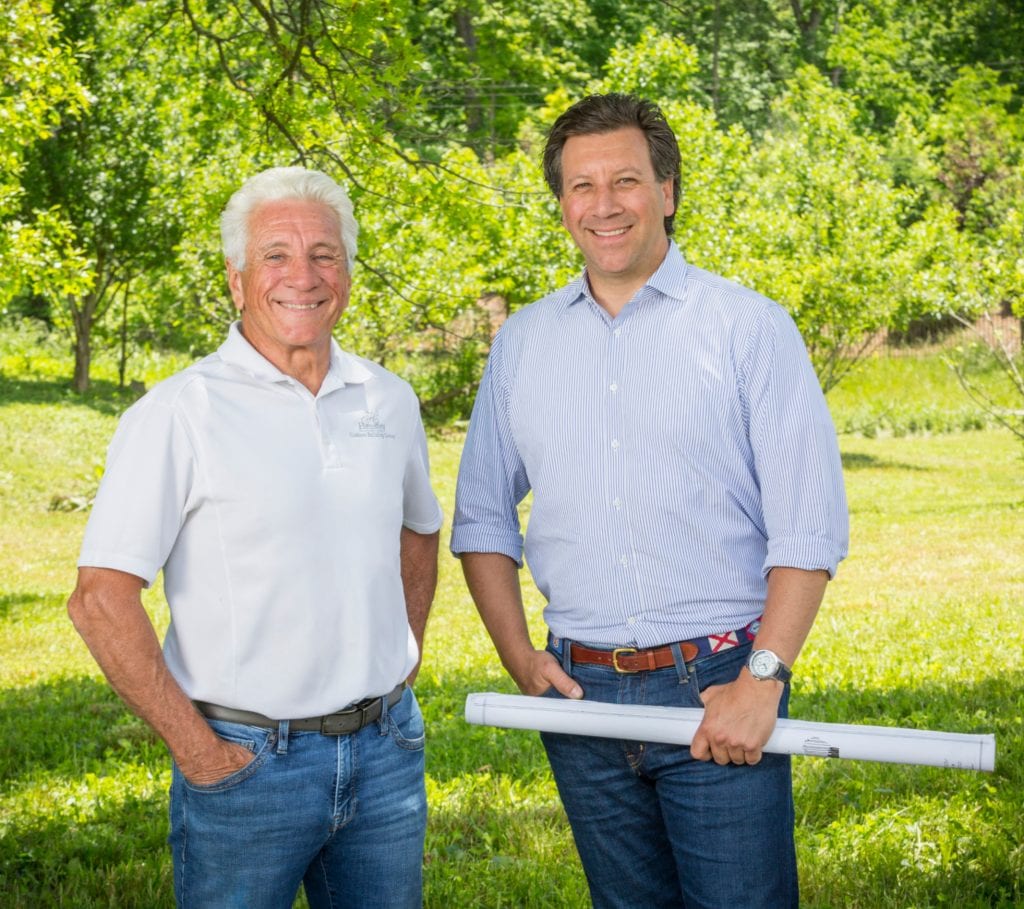 Ready to Join Over 400 Happy Cincinnati Custom Home Builder Clients?
Contact us to start your dream home conversation. From choosing the right lot to building the home of your dreams, we have helped over 400 families build what matters. Contact us to schedule an appointment.