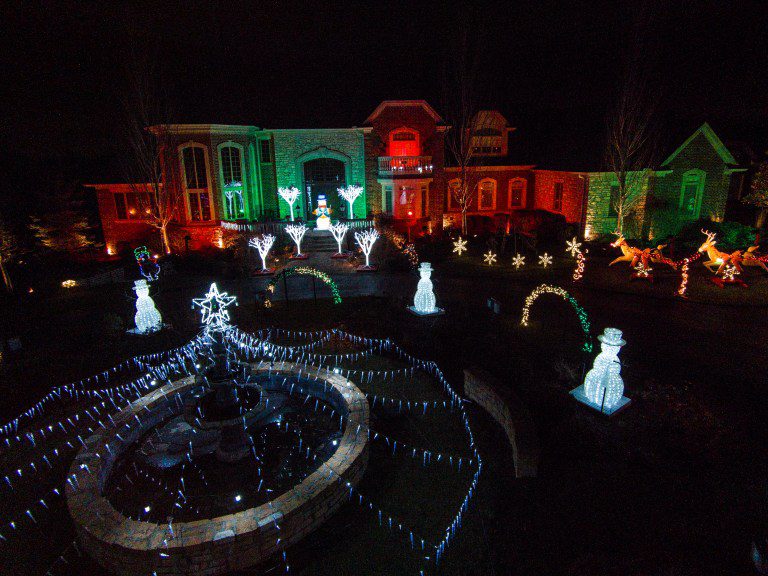 When Debi and Mike Fuchs worked with Hensley Custom Building Group to build their home in Morrow, Ohio back in 2007, they didn't envision millions of sparkling lights which became known as the Christmas Ranch Ohio!
Welcome to the Christmas Ranch in Ohio
Now, the Fuchs' 110-acre property welcomes the holidays–and thousands of visitors–as the Christmas Ranch, Ohio, an outdoor light display and village.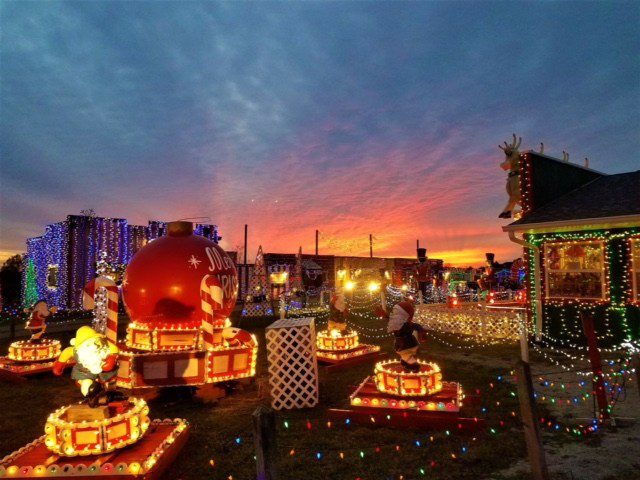 Beyond the millions of lights blinking in time to music, the ranch offers visits to Santa, the Reindeer Room cafe and shopping, along with train and wagon rides.
Proceeds Are Donated to Children's Charities
The ranch supports Mike and Debi's mission to celebrate the joy of the holidays while benefiting children's charities. This year, proceeds go to Shriners Hospital for Children, Neediest Kids of All and St. Jude Children's Research Hospital.
The ranch has been featured on HGTV and Good Morning America. This place is an amazing destination for family fun with 7 Christmas Shops, Train and Wagon Rides, Santa's Bakery and outdoor fun. This time of year, they are also looking for helpers. So if you have a elf in the making check out their website and apply. This year, November 22 is the opening date in Morrow.
Visiting The Christmas Ranch
The Christmas Ranch is located at 3205 S. Waynesville Road in Morrow, Ohio 45152. Through December 23, the ranch is open nightly (5 to 9 p.m. Sunday through Thursday and 5 to 10 p.m. Friday and Saturday). Admission is $15 per vehicle Monday through Thursday and $20 per vehicle Friday, Saturday and Sunday nights. Click here to plan your visit.