A lot goes into the design of a custom home; much of the process involves capturing your ideas as the homeowner. You want to be assured that your designer and builder are picturing your vision. One way to bring everyone's input together is creating digital custom home renderings of your design. These computer-generated illustrations bring your vision to life and can be a huge help in making critical decisions.  
Choosing Materials
Custom home renderings like these four we created for homes in the Twin Fences community in Indian Hill, can help you decide what materials you may want to use for your custom home's exterior.
When a rendering is complete, you might not like the look of the red brick you chose, for example. It could help to see the brick painted white instead. Or maybe you'll decide to use a dramatic painted siding with stone accents.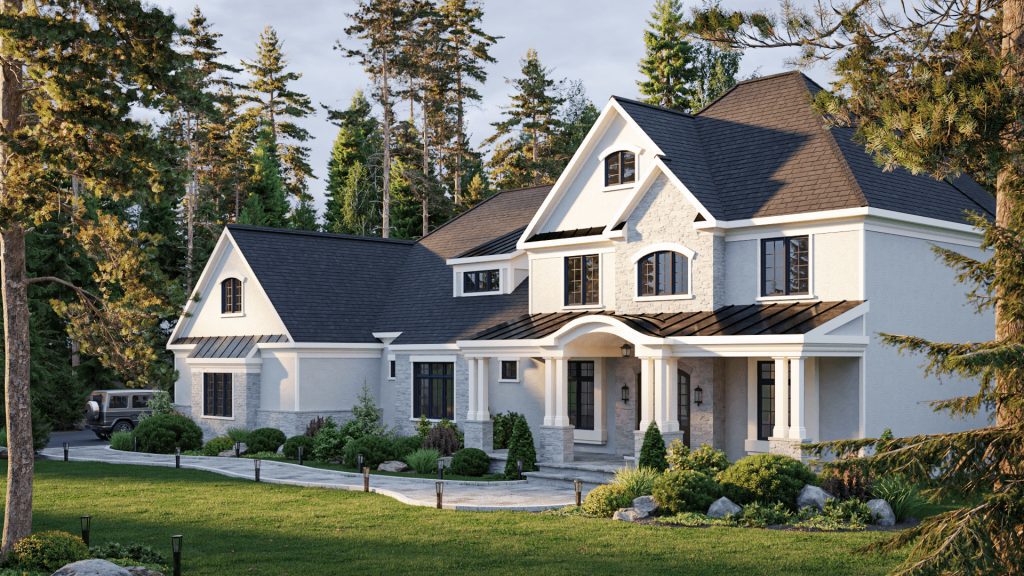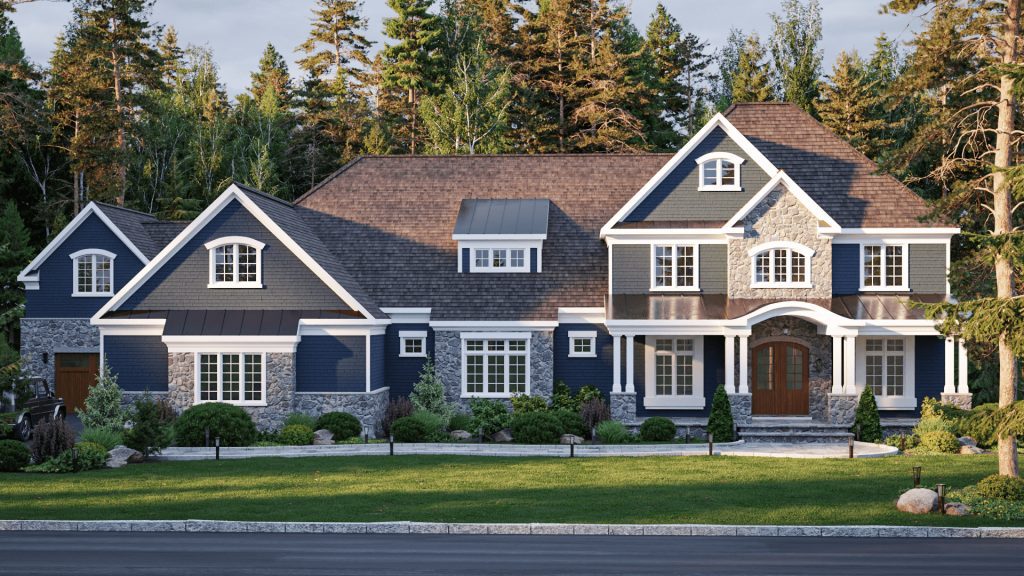 What type and color of roofing do you like best? Should the window trim be white, black or another color? Do you like the look of the front door or the garage doors? While the renderings aren't completely exact, they serve as a wonderful tool for discussing options.
From Every Angle
Flat drawings on paper in black and white are a good way to start the design process and make quick revisions. You can see where the windows will be, how the rooflines will look and the locations of entry doors. These drawings allow you to see the relative size of elements in proportion to each other.
Once the drawings are close to what you have in mind, we can commission a digital rendering. It is amazing how the rendering brings the home's design to life, giving a more complete sense of depth and how the home might look on its site and from various angles.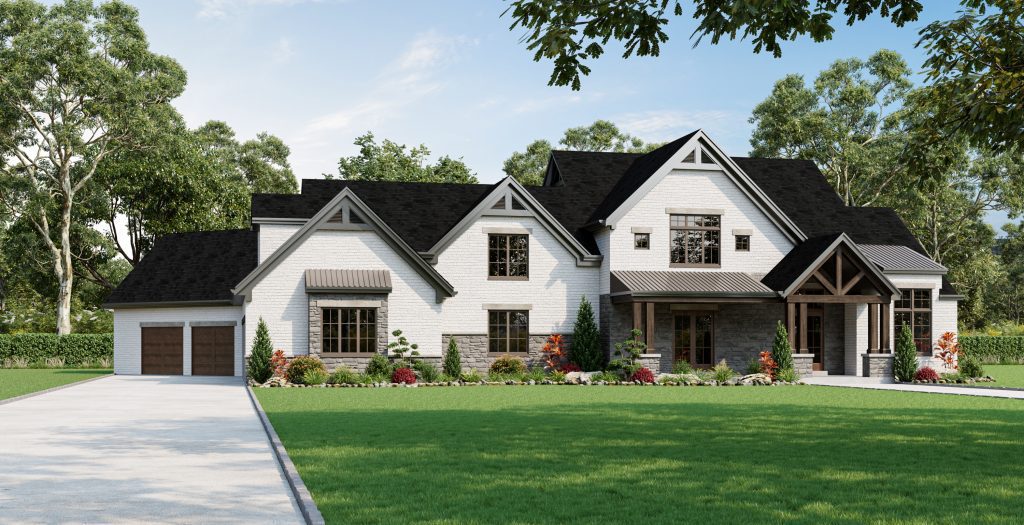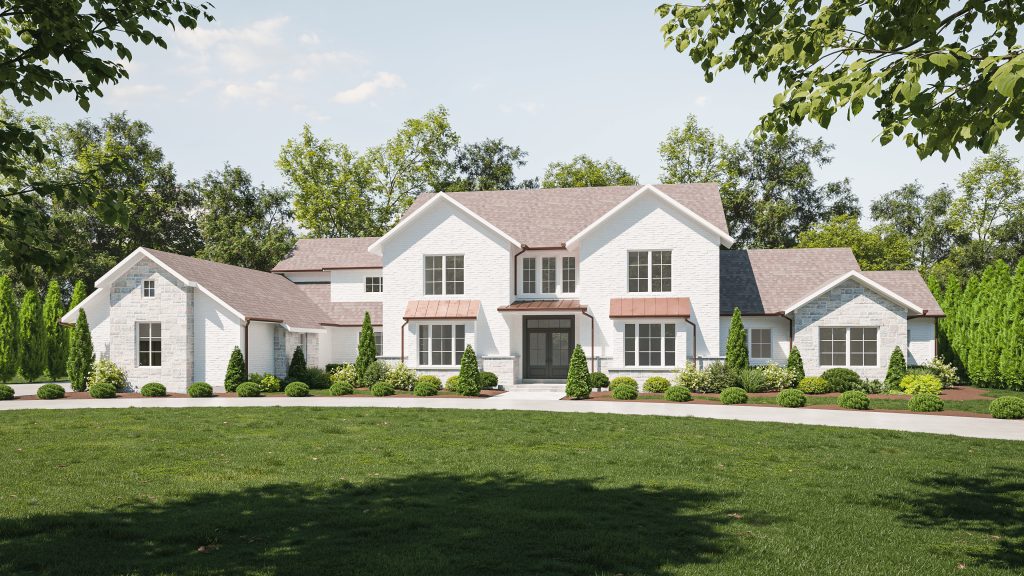 Your Vision in Custom Home Renderings
The old saying about a picture being worth a thousand words rings true when it comes to renderings as a design aid. Our priority is creating a home that looks and feels just right for you. If you're ready to build a custom home, in Twin Fences, Indian Hill or another Cincinnati community, contact us. We can't wait to help you picture yourself in a brand new house.