One of the most rewarding parts of building a custom home is creating a home that represents you: your style, your aesthetic and your interests. One of the earliest design decisions you'll make is to choose an architectural style for your house. From ultra modern to beautifully traditional, here are some of our favorite custom home styles explained.
Contemporary
Here at Hensley Custom Building Group, we know a thing or two about creating unforgettable contemporary homes, and we love doing it. By definition, contemporary style homes are those that meet the trends of the present day. There's a lot of architectural fun to be had with the contemporary style, and there's a wide range of designs that fit within the category. In general, there are common themes of asymmetry, natural textures like wood and stone, clean lines and a flow from the outside to the inside and from the home to the natural environment surrounding it. Contemporary custom homes also tend to favor open floor plans and natural light, utilizing large windows and glass doors to let in as much as possible. They're known for their unique shapes that sometimes seem to defy gravity.
Notable features:
Clean lines and minimalism

Neutral, often earthy color palettes

Homage to the natural world with textures like stone and wood

Striking geometrical shapes

Asymmetry

Large windows (sometimes whole walls of windows) and glass doors

Eco-friendly designs and materials

Cohesive design flow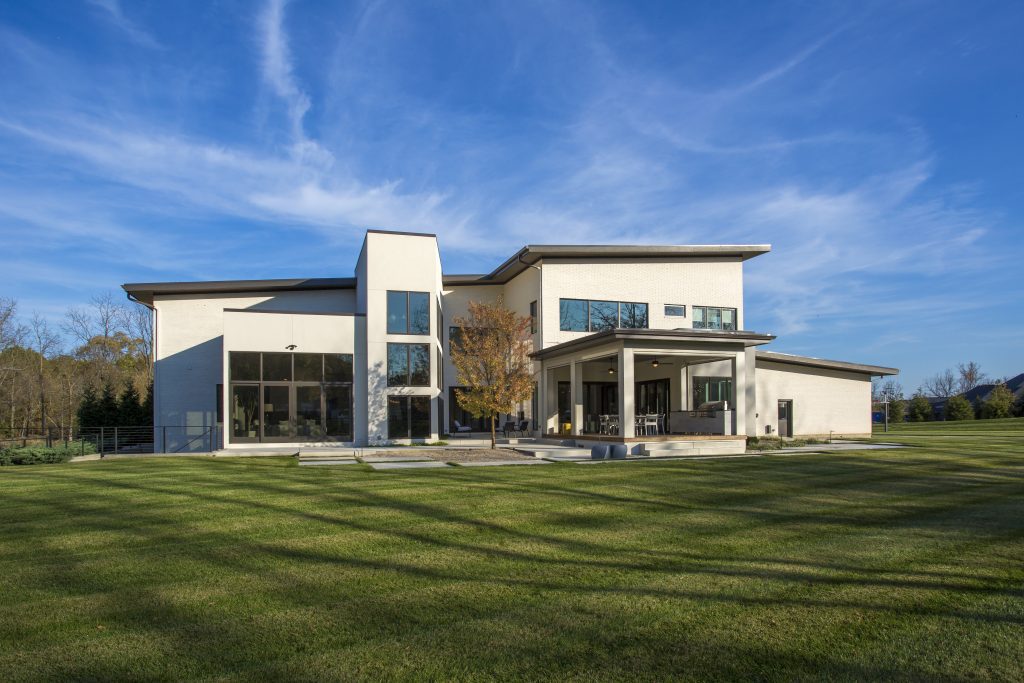 Farmhouse
Modern farmhouses are all the rage due to popular DIY shows on home design channels. They add a modern spin to the family farm homes of old. The most notable feature of these traditional farmhouses was a large front porch, which often wrapped around one side, and served as both a place of shade and as a mudroom before entering the home. Traditional farmhouses featured a rectangular layout, but modern farmhouses frequently incorporate more interesting floor plans. Other key architectural aspects include tall ceilings, exposed beams, traditional double-hung windows and wood siding. Modern farmhouses add updated features to the rustic aesthetic, and they're all about creating a feeling of warmth and comfort.
Notable features:
Wraparound porch

Rustic materials like reclaimed wood, stone and exposed brick

Exterior siding, usually white or a neutral color

Neutral color palettes (and black and white frequently used for dramatic exteriors)

Two or more stories

Tall ceilings

Exposed beams

Warm but modern details
Ranch
Although ranch-style homes can have a similar rustic vibe as the farmhouse and other custom home styles, these homes have distinct features that put them in a league of their own. Most notably, ranch houses put essential living spaces on a single floor, making them especially accessible. This style of home gained popularity from car culture and was big in the 1950s. While there are a few variations of the ranch house, they generally have a wide layout stretching horizontally and a comfortable, informal profile. They feature accessible, open floor plans and put an emphasis on connection to the outdoors, usually through a large backyard. Popular layouts include a rectangle or L-shape, and they're usually asymmetrical. Though traditionally just one story, modern custom interpretations often include a finished lower level or a split-level plan featuring only a partial second story.
Notable features:
One story (though can include lower level living space or split levels)

Wide and accessible layouts

Large backyards and a connection to the outdoors

Low-pitched roofs

Attached garage

Streamlined and informal appearance

Large windows and sliding glass doors (especially in the back)

Asymmetry and rectangular or L-shaped floor plans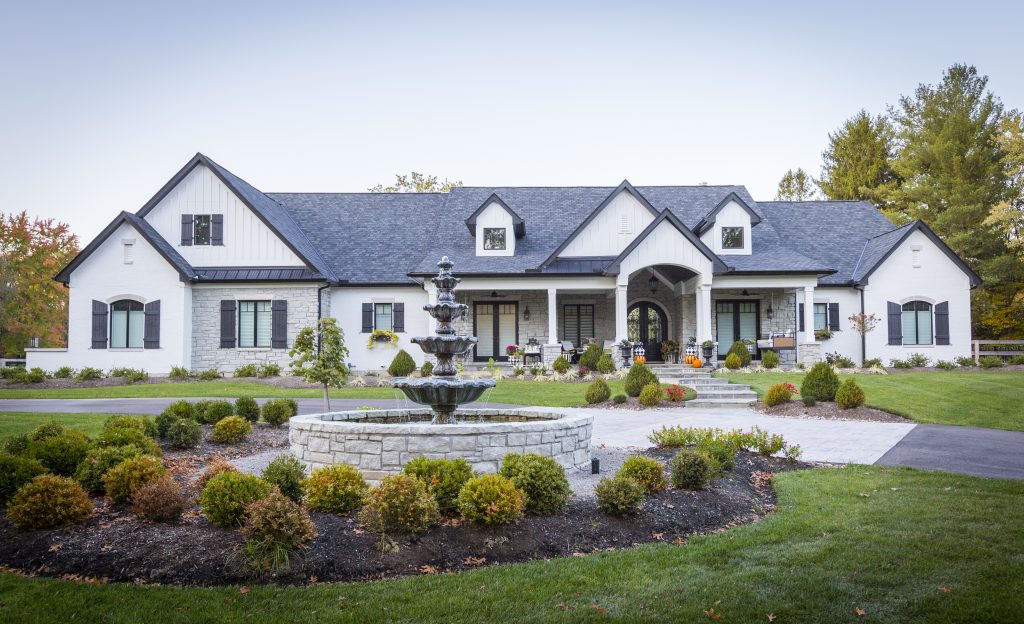 Craftsman
Craftsman style homes are a kind of urban counterpart to the farmhouse. They too are about creating a warm and inviting environment, but they also celebrate what humans can do with their own hands. This style grew as a reaction to the uniformity of the Industrial Revolution and was all about well-constructed and handmade architecture. Though traditionally smaller houses, this custom home style can be easily translated to a bigger home. Craftsman style homes are known for their covered front porches and tapered columns, and they often include low-pitched roofs with overhanging eaves. To celebrate the handmade, many feature built-in wooden features like shelves and nooks as well as large bay windows. They utilize natural themes in their color palettes, and strive to create environments of comfort and character.
Notable features:
Large, covered front porch

Tapered columns, often with a stone base

Low roofs with protruding overhangs

Large bay and picture windows

Built-in features and artisanal woodwork

Earthy color palettes

Wooden siding with stucco or stone accents

Exposed rafters and beams

Warm and homey environment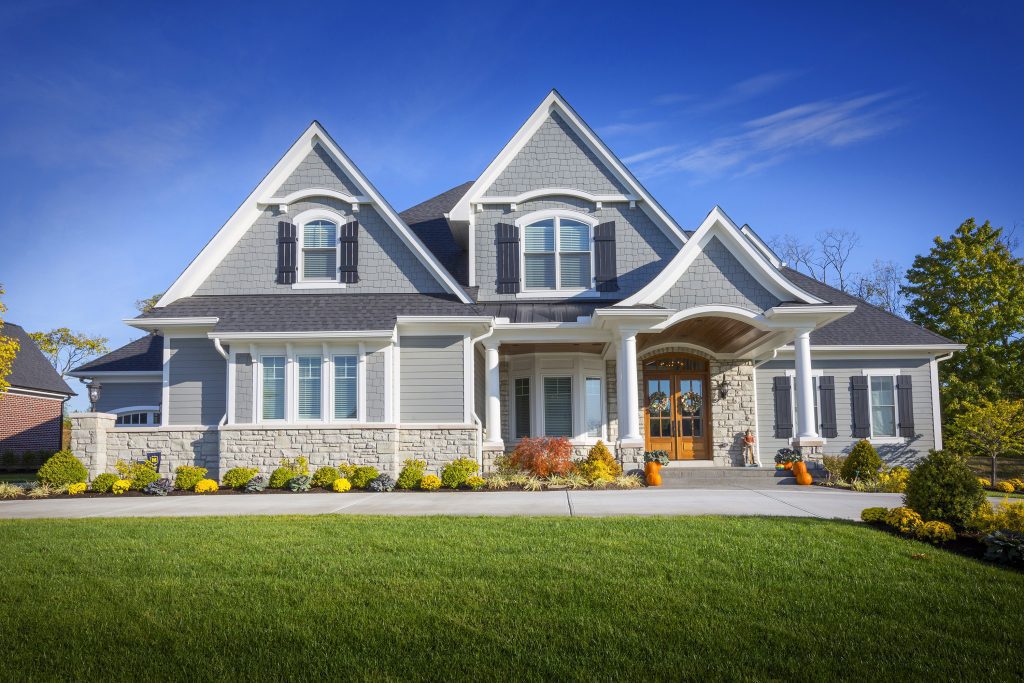 Colonial
Colonial style homes, as you might have guessed, have their roots in colonial eras, and include a wide array of custom home styles including Georgian, Federal and Greek Revival among others. The most distinctive design feature is a symmetrical appearance with a centrally-placed entry door and an equal number of windows on either side and above. Inside is a central stairway and frequently a square or rectangular shaped overall footprint. Inspired by Roman and Greek architecture, large, classical columns are also popular. The Colonial style regained popularity in suburbs in the middle of the century, and they still make for stunning custom homes today.
Notable features:
Symmetrical exterior, often with 6-over-6 window and door design

Classical columns

Two to three stories

Square or rectangular shape, though additions outside those shapes are welcome

Grand entryways and central staircases immediately inside

Full-width porch

Exteriors of wood, brick or stone

Steeply pitched roofs

Traditional, symmetrical design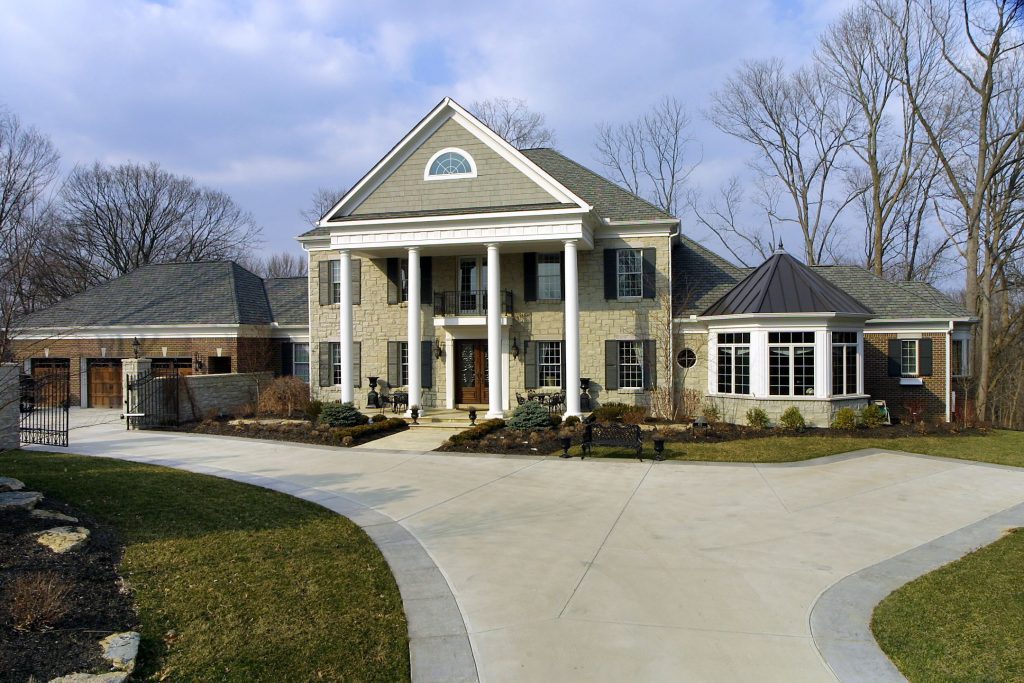 French Country
The French country style also shares some similarities with modern farmhouses, but they have a bigger emphasis on nature and thus a distinct look. If wood is the signature material of farmhouses, French country homes are known for stone work, though exteriors often mix in other materials like brick and stucco. They're also identifiable by their tall and steeply pitched roofs as well as an intentional weathered look. French country homes strive to reach a delicate balance of rustic yet elegant and natural yet chic. It's about the combination of comfort and beauty to create something that will last.
Notable features:
Stunning stone work

Narrow windows and shutters

Pointed and steep roofs

Asymmetry

Soft lines and curves

Mix of materials such as brick, wood and stucco

Stunning driveways, patios and landscaping

Warm, natural color palettes

A lived-in and slightly weathered look

A charming feel that strikes the balance of elegance and nature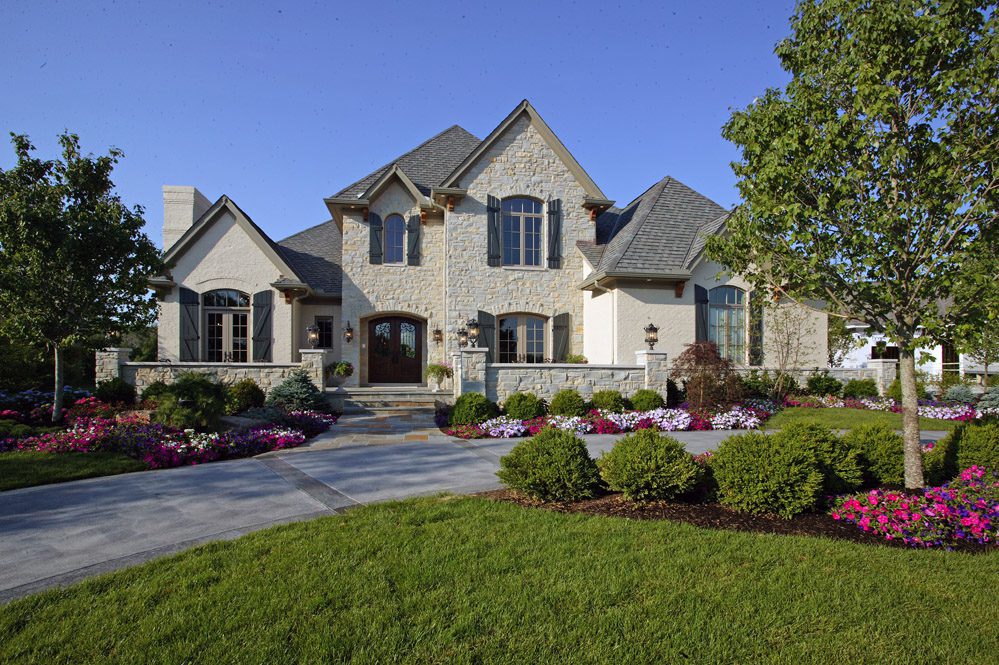 French Chateau
This custom home style, also referred to as Chateauesque, shares an origin and similarities to the French country home, but opts for a much more ornate style. They're inspired by the massive French country homes of previous centuries and create a glamorous and elegant environment. You can identify them by their complex and intersecting rooflines and exteriors that create a look of grandeur. Elaborate details in the architecture give these homes the style they're known for and invite you to pay attention to all the fascinating features. These homes celebrate indulgence and beauty and make for some truly stunning custom homes.
Notable features:
Intricate roofs and exterior shapes that intersect

Steeply pitched roofs that often feature crests

Exteriors of stone, brick or stucco

Tall windows and sometimes dormer windows

Two or more floors

Pastel or warm color palette

Curved lines and shapes

Grand staircases

Elaborate and well-executed details

An environment of grandeur and glamour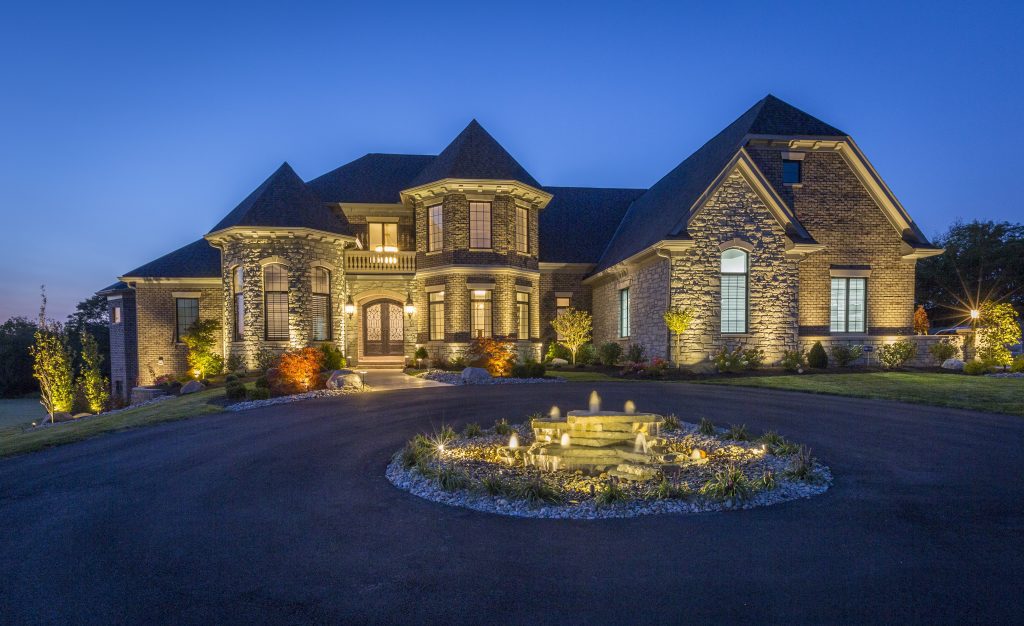 These are just a few of the custom home styles that make for special homes. Found the perfect expression of your taste? Contact us to get a conversation started about your custom home. 
---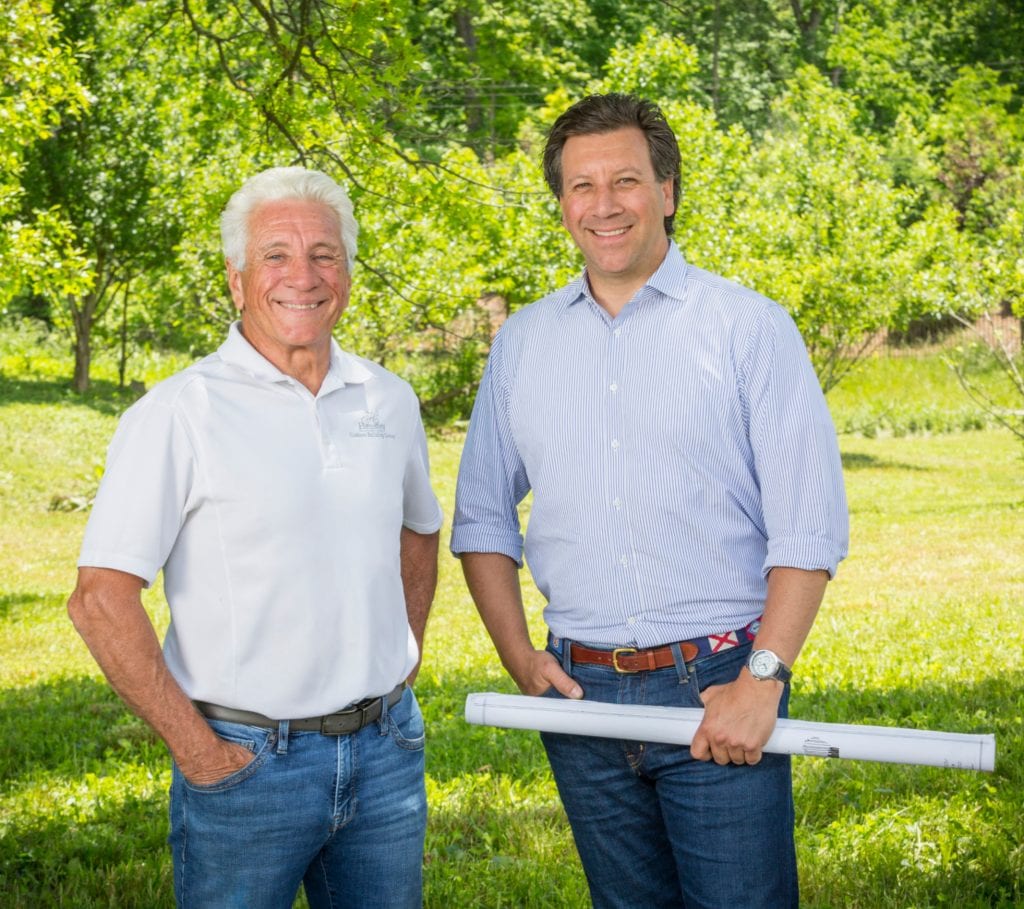 Ready to Join Over 400 Happy Cincinnati Custom Home Builder Clients?
Contact us to start your dream home conversation. From choosing the right lot to building the home of your dreams, we have helped over 400 families build what matters. Contact us to schedule an appointment.