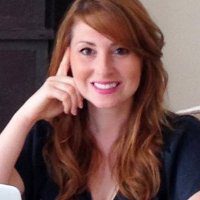 Aubrie Welsh of Aubrie Welsh Interiors works closely with Hensley Homes clients and has a firsthand look at hundreds of new design and decor ideas every week. So what is this Cincinnati interior designer and her team member Lara Roller crushing on right now? Here are a few of their favorite things:
Fresh, Fabulous Wallpaper
"I've been really passionate about coordinating wallpaper and fabric," Welsh says. Her current favorites from Schumacher run the gamut from big and bold to classic and charming.
Faubourg, a chic and graphic pattern, is a sophisticated new take on equestrian style. It's available in three colorways and in both wallpaper and fabric.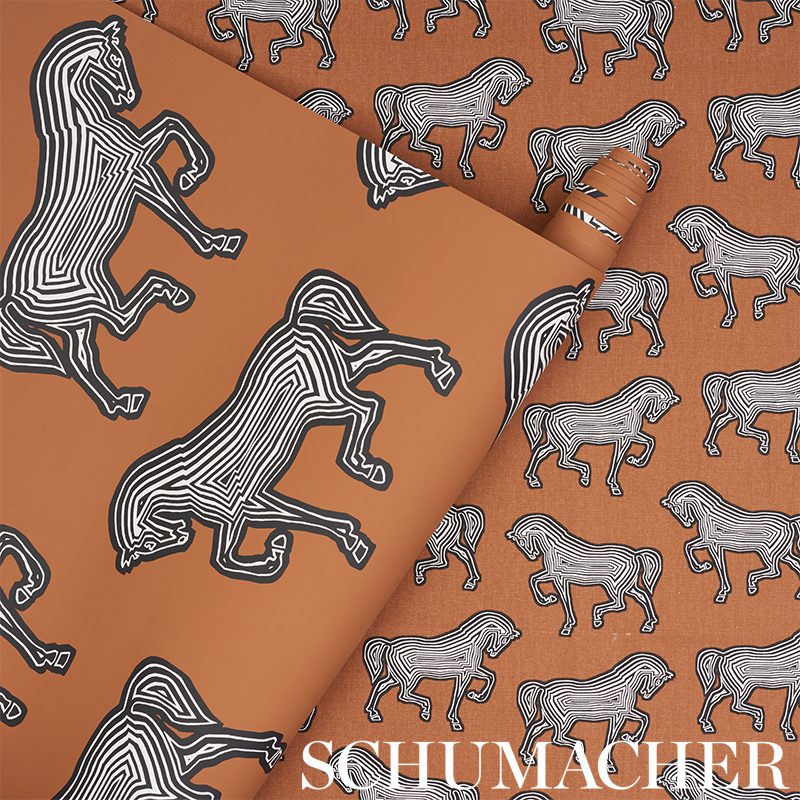 Recreated from a 1920s print in the Schumacher archives, Lotus Garden is lush, bold and ready to make a statement in many ways: for example, on walls, upholstery or window treatments. In order to see all the beautiful colorways available, visit the web page.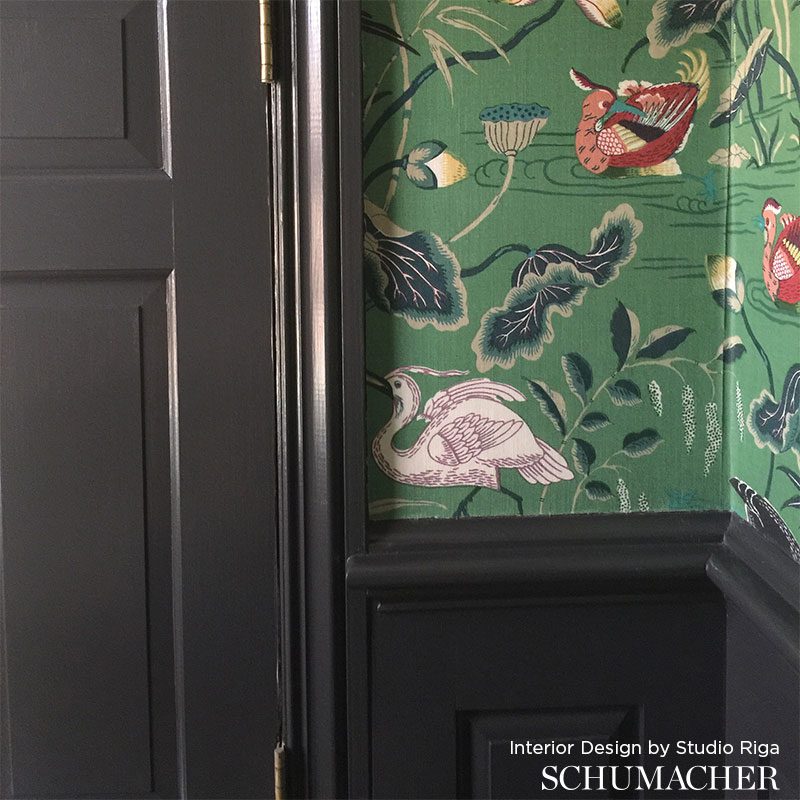 Next on Welsh and Roller's list is Pyne Hollyhock. The design is a perennial favorite in Schumacher's line. Available in a range of colors, this pattern brings a classic chintz look to furniture, drapery and walls.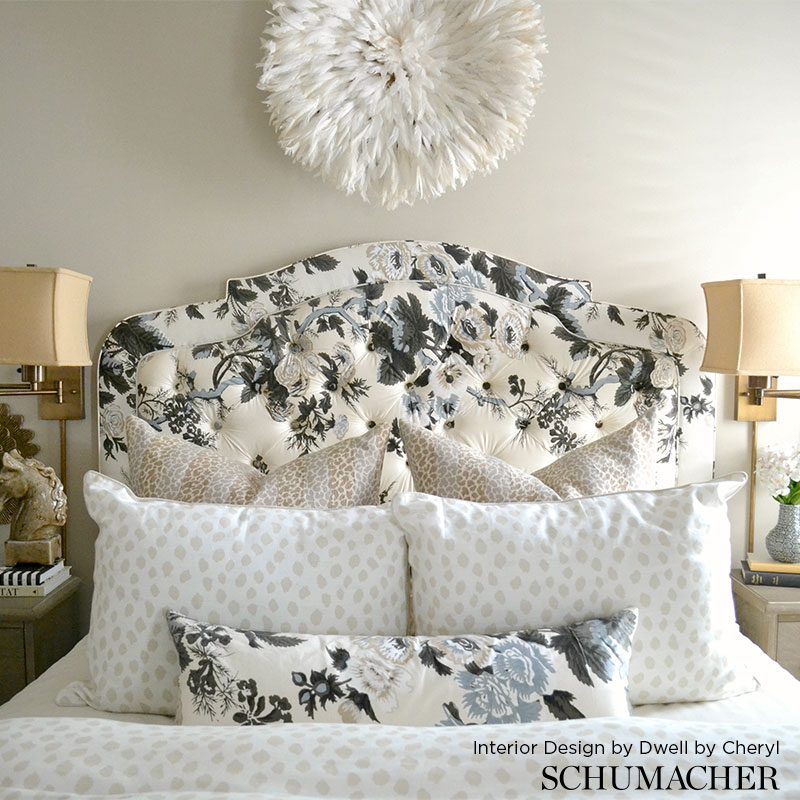 Before you make a decision, remember pulling off the matching wallpaper and fabric look can be tricky. It helps to tap the expertise of a design pro. This kind of guidance is just one reason our custom home clients appreciate having a Cincinnati interior designer on their side. 
Warm and Oh-So-Soft
"These cashmere throws have been haunting my dreams," Roller says. It's not hard to see why. Saved designs these throws in New York. Then they are made by hand in Mongolia, using some of the finest cashmere in the world. This luxury fiber comes from Hircus goats. Each year, nomadic goat herders comb the animals to harvest the fine, warm and lightweight undercoat.
The luxurious feel of cashmere goes together with a gorgeous range of prints and patterns. Choose your favorite, like this malachite, for instance, to bring a focal point to any sofa or chair.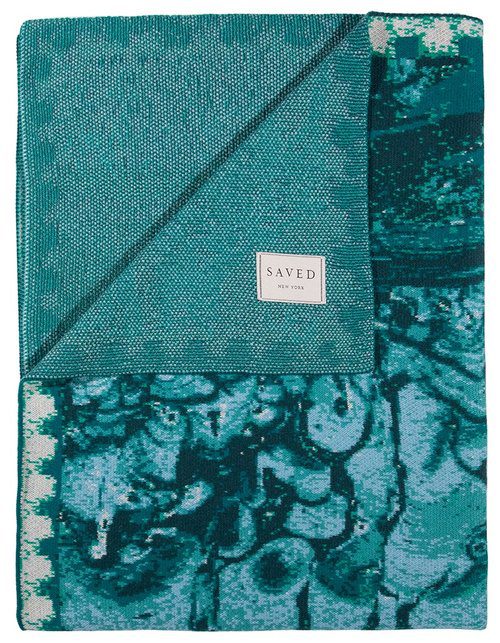 Flooring Two Ways
Another favorite of Welsh Interiors: Reclaimed Spanish marble from Exquisite Surfaces brings character and a lovely patina that's just not found in new materials. Perfect for making a new construction home feel rooted in the past. Available in a range of tile sizes, the marble has unique veining for rich visual texture.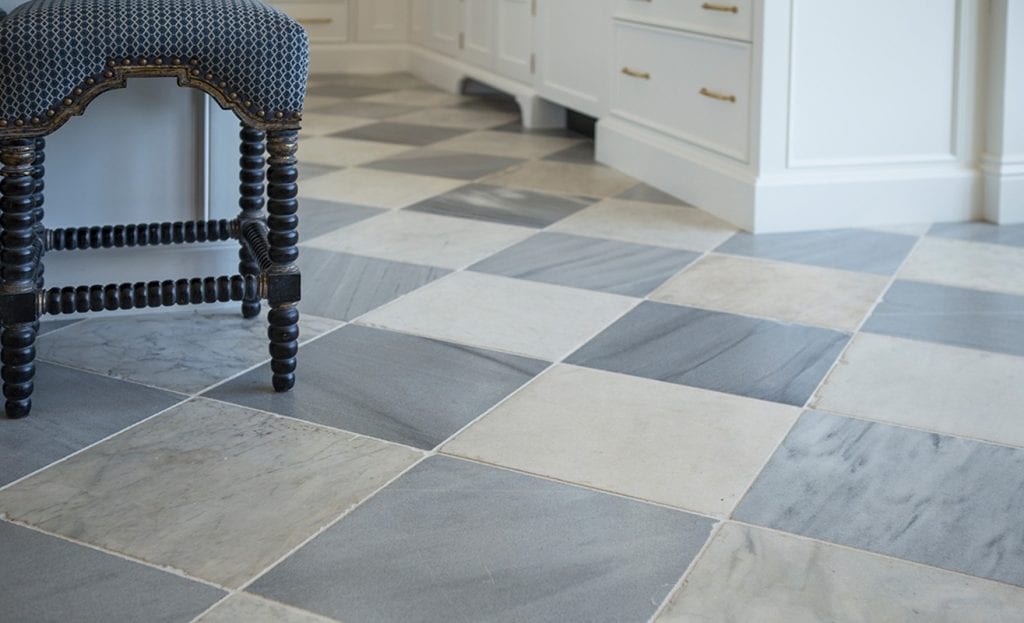 Finally, Welsh calls this flooring from Cle "the prettiest terrazzo." To create the tiles, Cle pairs cement with smooth, river-polished stone aggregate. Available in three large-format sizes, homeowners can use the tile for flooring, countertops or as a wall surface. A range of earth tones make the tiles at home in a variety of settings from mid-century modern to classic to ultra contemporary.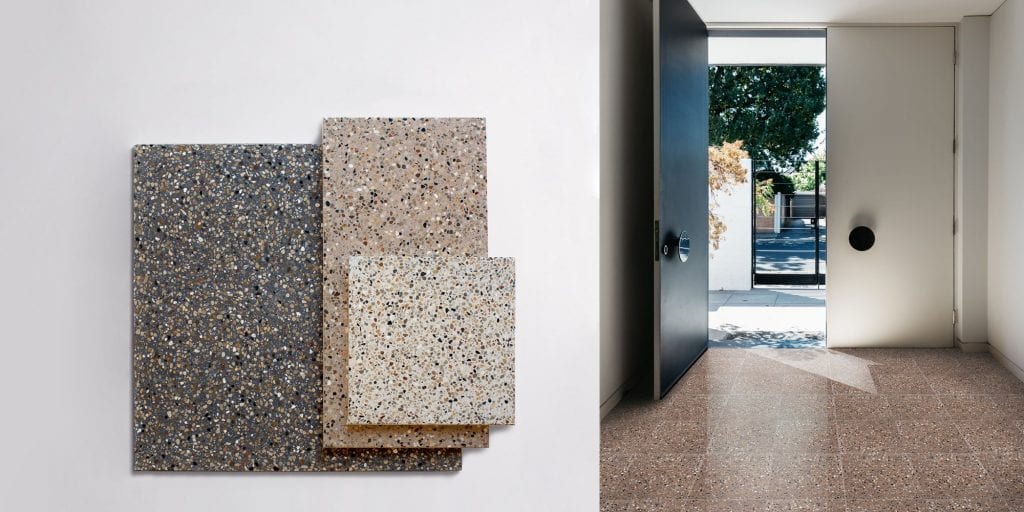 Working with a Cincinnati Interior Designer
At the start of a custom home project, we pair each of our clients with a Cincinnati interior designer, like Aubrie Welsh and her team. After the home design is finalized, the clients and designer work with our selections coordinator, Laura Trapp, to choose all the finishes, furnishings and fixtures. These design professionals ensure that every clients' vision of their new home comes to life. 
If you have questions about working with a designer, contact us. To learn more about Welsh's firm, visit the company's website.