When building a custom home, you can design for every member of the family–even the furry ones! Hensley Homes will help you design aspects of your home that will not only make life easier on you and your pets, but add a sense of modernism and functionality to your environment. Let's take a look at how a home design for pets can accommodate dogs, cats and tropical fish.
Going to the Dogs… and Cats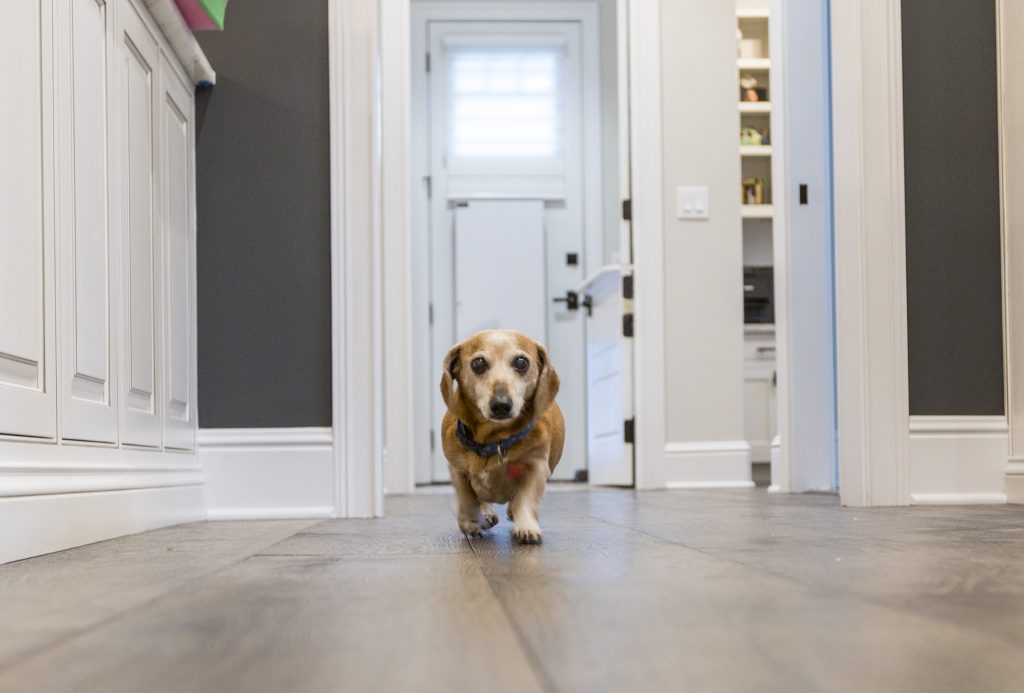 Dog parents will want to make their new custom home perfect for their best friends. As you meet with your home designer or architect, consider these special features: If your dog is always tracking mud and dirt into the house, ask about installing a dog wash, perhaps in your mudroom or laundry room. A foot washing station with running water by an entry door will also help keep your floors spotless.
Dinnertime is most likely your cat or dog's favorite time of day. As you design your new home, why not make it easy to serve them food and water? Consider adding a pull-out shelf with inset bowls as part of your kitchen cabinetry. Think about those oversized bags of food, too: Can you design your pantry to make storing them easy? If you feed your pet fresh food, would a small freezer or refrigerator in the pantry free up space in the kitchen's "people food" refrigerator?
If your dog uses a crate or has a special bed, is there a place in your new home where you'd like to make space for them? Other pet-friendly features include automated pet doors, an outdoor dog "toilet" area and designated space in the mudroom for leashes, waste bags and doggy sweaters. And speaking of waste… if you're a cat family, take time to think about where you can put the litter box. You'll want a place that's easy to access (but out of the way) and that has storage for litter, plastic liners and a trash can.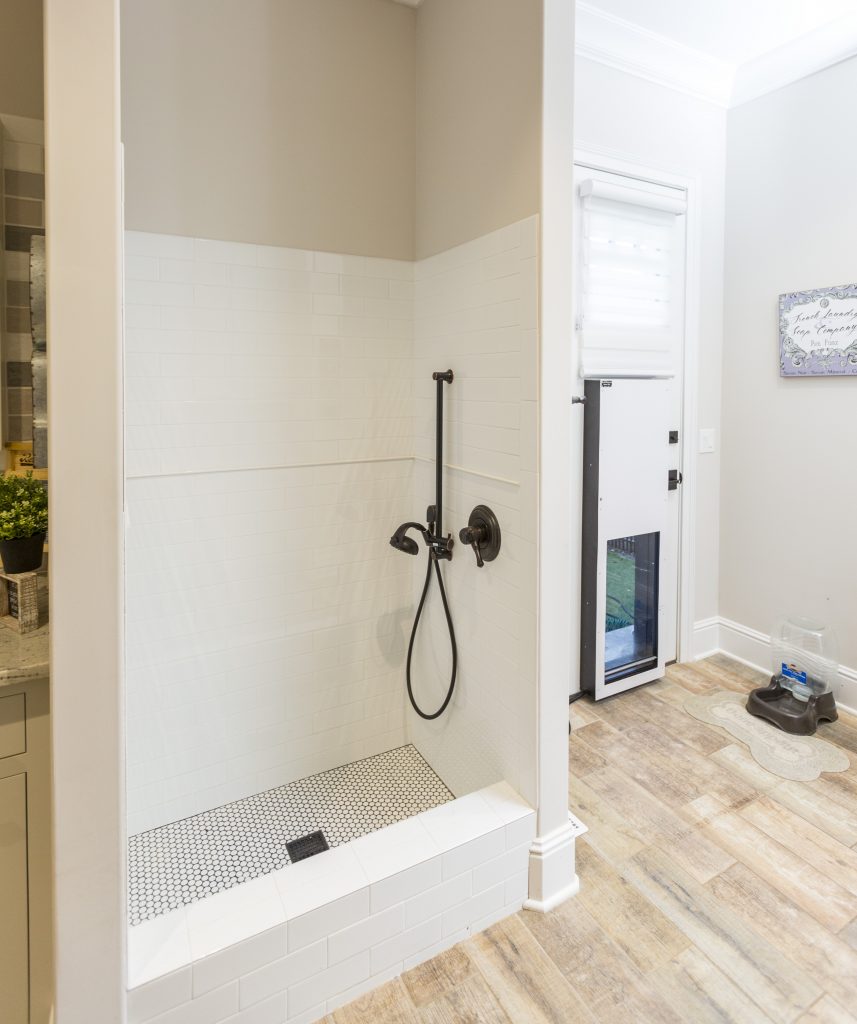 Fur Now
If you have cats or dogs that shed, you understand the need for constant cleaning. For floors, a robotic vacuum cleaner might be a big help. When sketching out a home design for pets, think about where that appliance will "park" to charge. Even better, consider installing a whole house vacuum system, which essentially puts a vacuum cleaner in every room without having to lug anything up and down stairs or from room to room. Look for attachments that can help remove fur from furniture as well.
Finding Nemo
You never have to worry about shedding when you choose fish as a pet. If you love the calming effect of an aquarium, talk to your architect or designer about where to place it in your new home. A comfy spot where you'll enjoy watching it is a good idea; maybe in your home theater where you can also catch all your favorite shows or have family movie nights.
We're happy to help you consult with an aquarium expert on tank size and design. We will want to consider accommodating the extra weight of the tank, too. Adding built-in storage for aquarium supplies is also a great idea.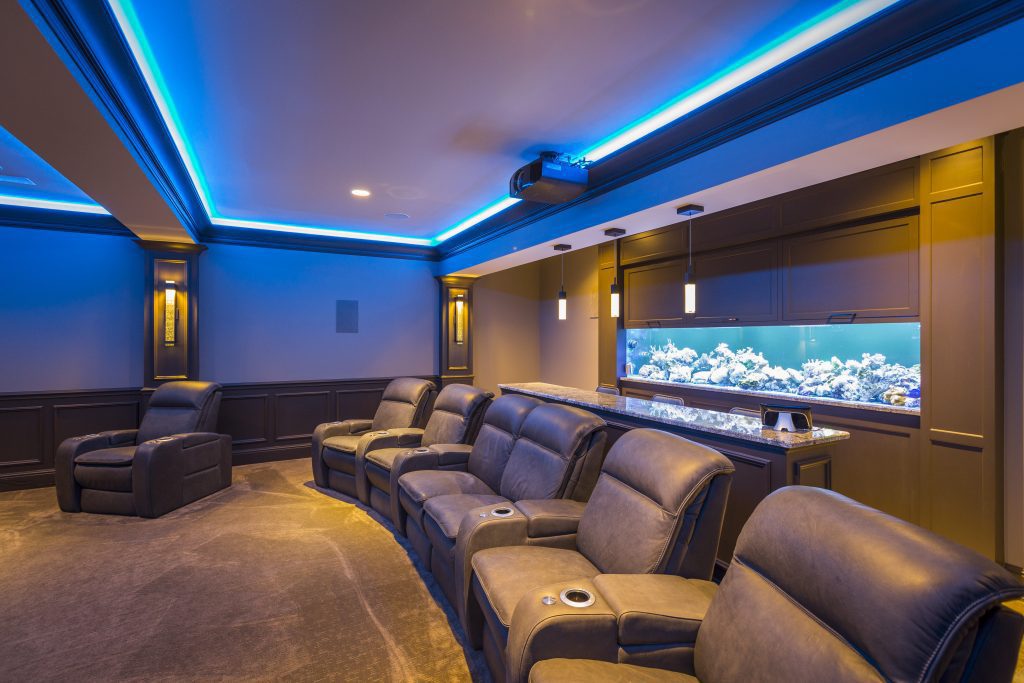 Live in Harmony With Design for Pets
Your pets are like family to you so they're also important to us. We love designing custom homes for pets in mind, because when your pets are happy, you're happy, too.
---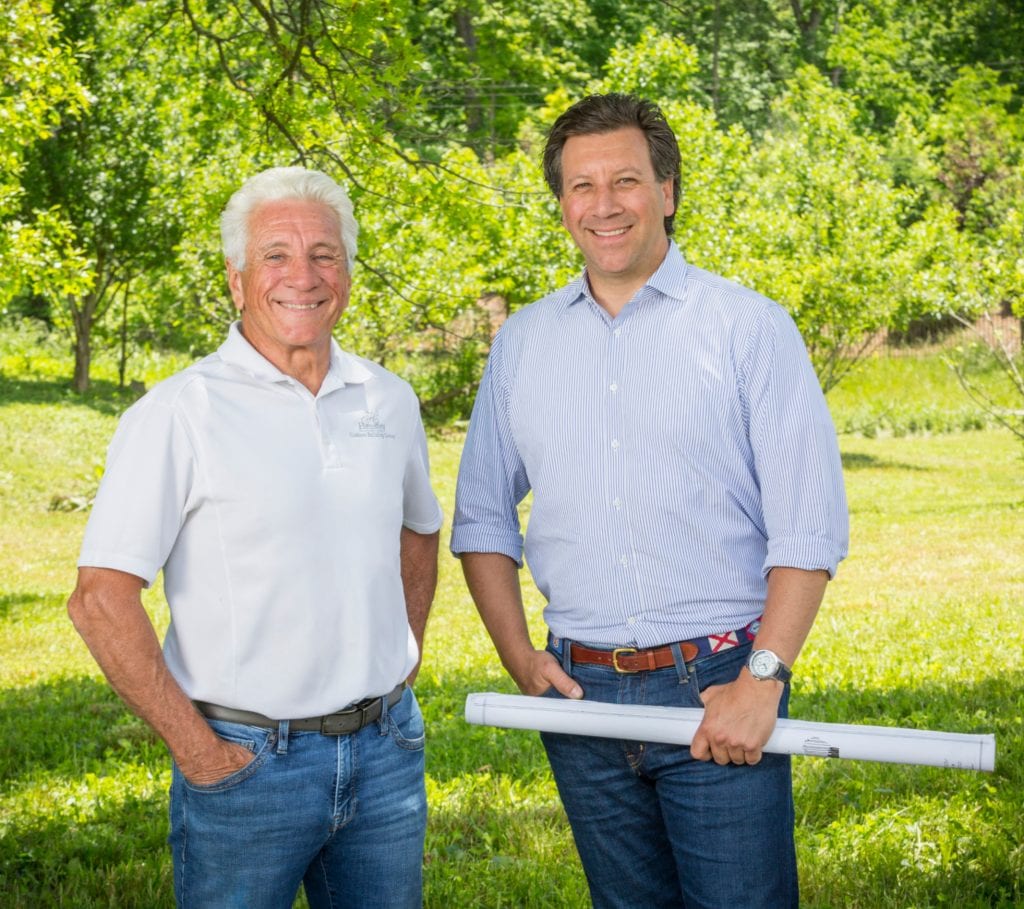 Ready to Join Over 400 Happy Cincinnati Custom Home Builder Clients?
Contact us to start your dream home conversation. From choosing the right lot to building the home of your dreams, we have helped over 400 families build what matters. Contact us to schedule an appointment.