When temperatures and humidity start to rise in Cincinnati, there's nothing like a cold drink outside. As you plan the entertaining spaces in your custom home, here are some outdoor bar ideas to consider. 
Out Cold
You could carry bottles, cans and pitchers from your kitchen out to your patio or deck, but adding an outdoor refrigerator is much more convenient and popular among outdoor bar ideas. You'll find undercounter refrigerators and wine chillers in a variety of sizes from a range of suppliers, like Bull Outdoor, which offers the Entertainer Bar shown below. Before you choose, consider what items you would like to keep cool outside. Look for a unit that offers the size and rack options that will fit your needs best. Outdoor freezer units are another option that you might find handy.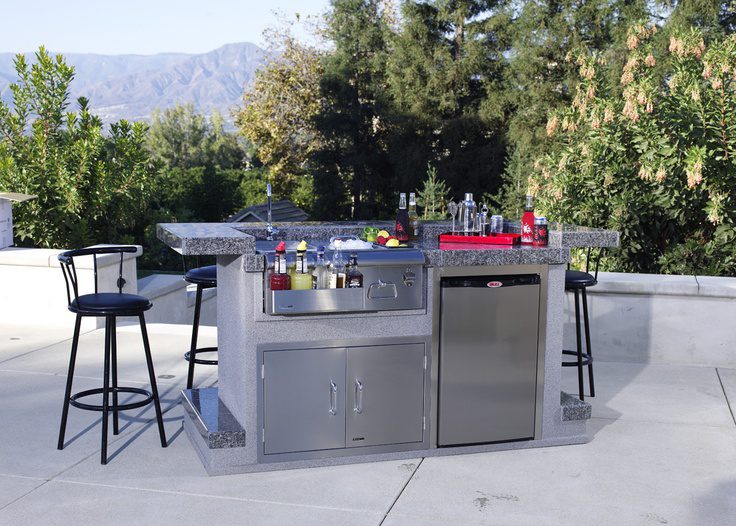 To fight back against summer heat, you'll want plenty of ice. An outdoor icemaker will keep you supplied and your guests happy. You'll find units in a variety of sizes based on the pounds of ice they are able to produce. If you plan to include a serving station for cans and bottles on ice in your outdoor kitchen, you'll need an icemaker with higher capacity. Most have stainless steel exteriors to hold up well outdoors. 
Serve It Up
Really want to wow guests and family? As you consider outdoor bar ideas, take a look at add-ons that can transform your outdoor kitchen into a full-service beverage station. An outdoor kegerator and tap makes serving beer easy. Cocktail lovers will be excited about bar units with sinks, built-in bottle storage, cutting boards, glassware racks and garnish storage compartments. The Cocktail Pro unit below is from ProFire Grills.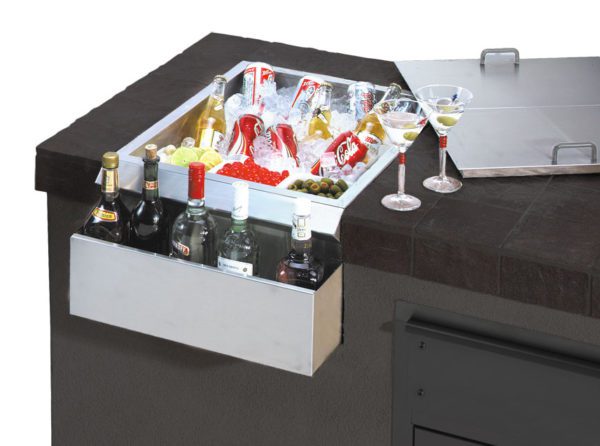 Want to whip up a healthy smoothie? Look for a bar that can accommodate a blender and add an undercounter refrigerator for fresh fruit. Include storage space for tumblers and straws and you're set for icy refreshment.  
More Outdoor Bar Ideas
In addition to planning the components of your bar, you'll also need to think about function. Remember outdoor bars that include a sink or ice maker will need plumbing. Talk to your appliance dealer about steps required for winterizing or defrosting outdoor units.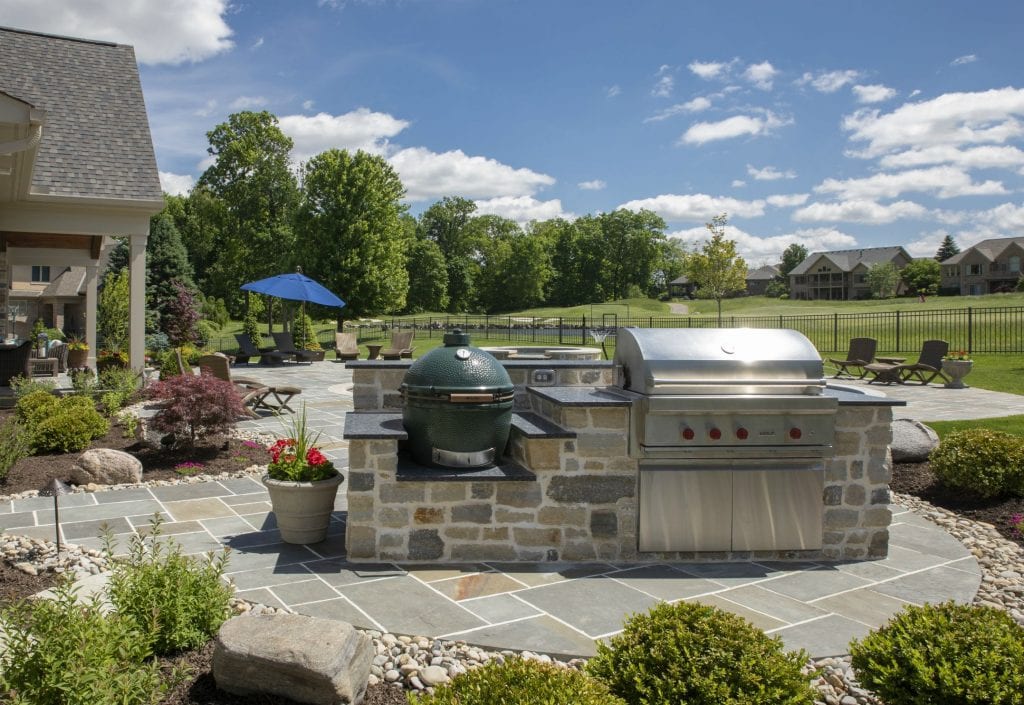 There are a wide range of options for how your outdoor kitchen and bar can look. Stone surrounds, countertop options and appliance finishes are all things to consider. Our custom home clients like to create a unified look that complements the exterior style and finish of their home. Talk to your home or kitchen designer about your outdoor bar ideas. And don't forget the outdoor bar stools! Soon enough, you'll be relaxing in the shade with a cold drink. Cheers! 
---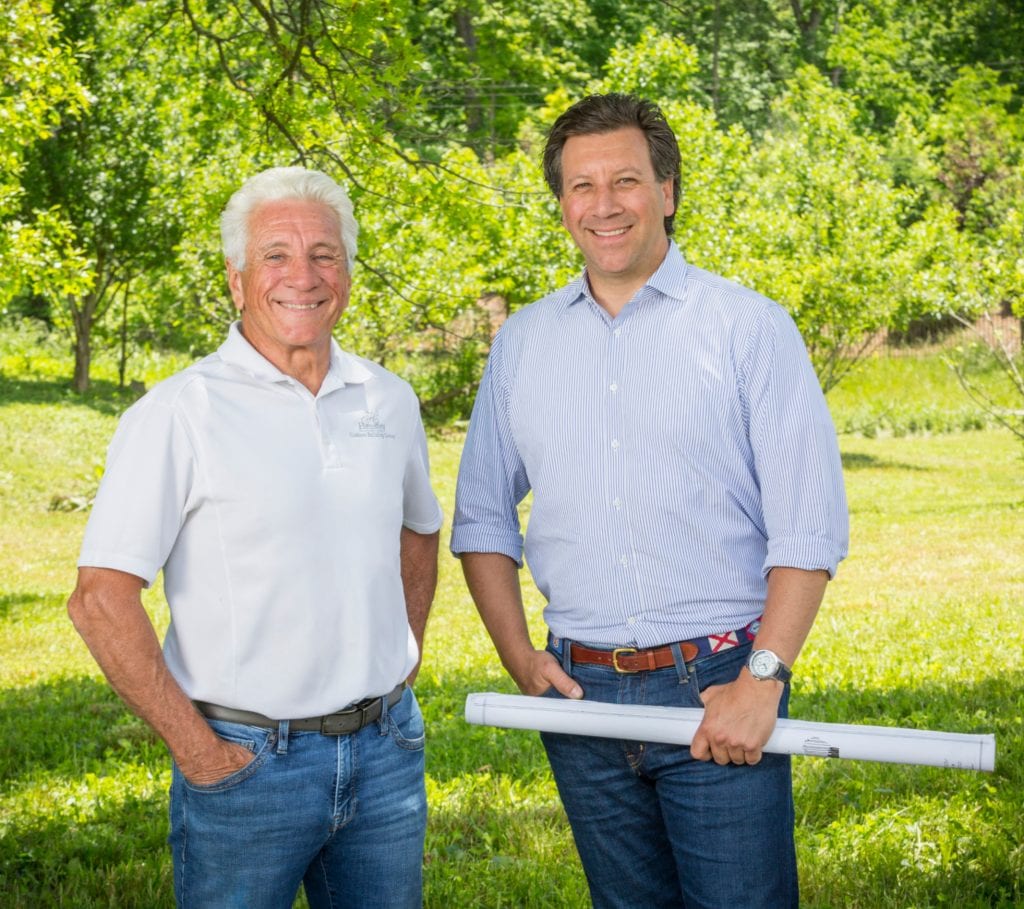 Ready to Join Over 400 Happy Cincinnati Custom Home Builder Clients?
Contact us to start your dream home conversation. From choosing the right lot to building the home of your dreams, we have helped over 400 families build what matters. Contact us to schedule an appointment.