If you love hosting everyone for the big game, you could be looking for new home theater ideas. Designing a unique media room or home theater is something many of our custom home clients enjoy. 
Here are some things for you to consider: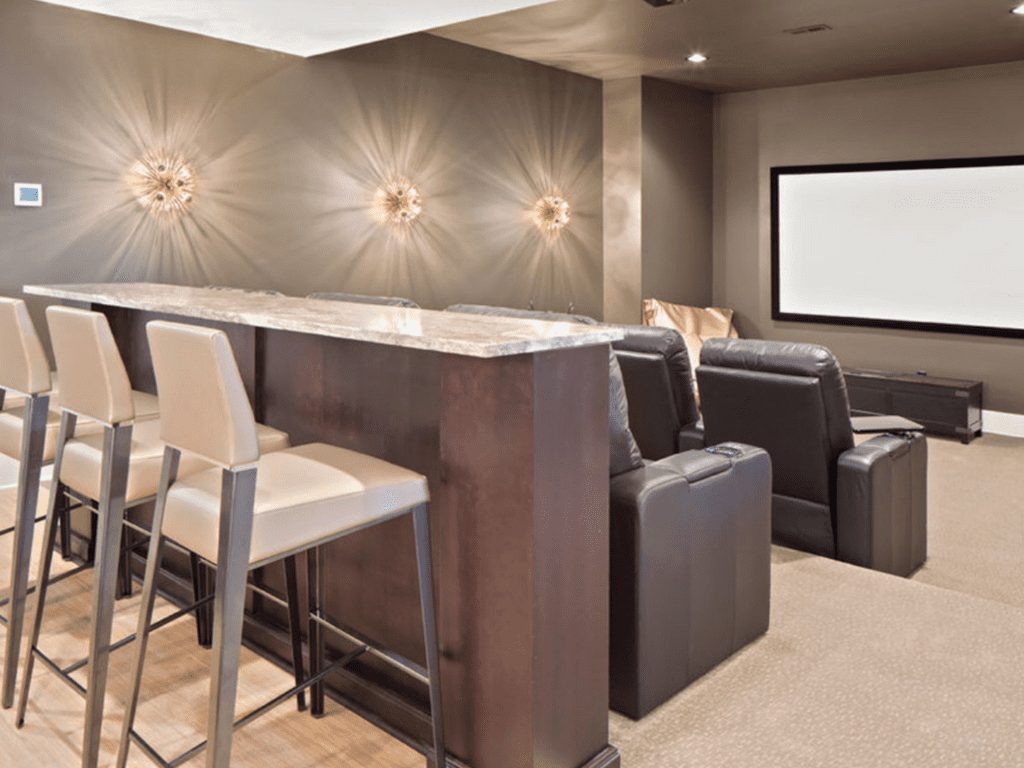 Try Home Theater Ideas On for Size
As you design your home theater or media room, you should start with a space that's at least 15 feet wide and 20 feet long, according to recommendations from the Theater Seat Store. If you want to have seating for a big crowd or plan to include other equipment or amenities in the space, you'll have to size the room accordingly. 
For instance, some of our clients choose to incorporate a golf simulator in their home theater or media room. The simulator screen doubles as a movie or TV screen, but the ceiling height must be raised to accommodate a person swinging a golf club overhead in the space.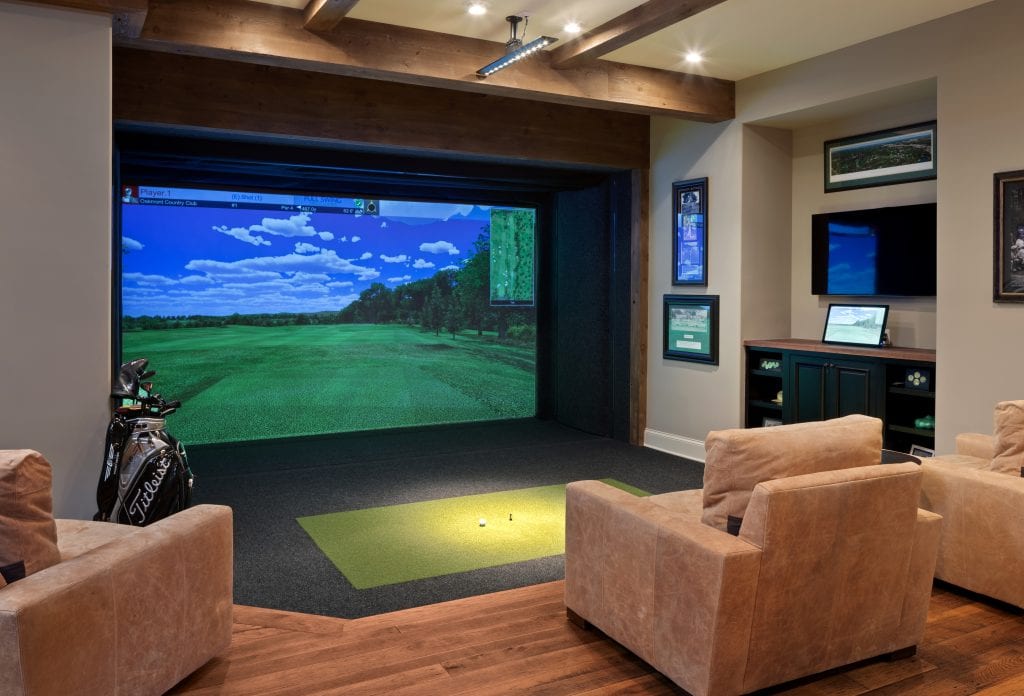 Screen Time   
Do you plan to use a projection system with a screen in your home theater or a wide-screen television? Either way, the size of your screen should be matched to the seating arrangement. To calculate the best distance between the seats and the screen, Theater Seat Store suggests multiplying the horizontal (not diagonal) screen measurement by 2 for a minimum distance and by 5 for a maximum distance. For example, with a screen that measures 60 inches across, the first row of seats should be no closer than 120 inches (or 10 feet) from the screen. The farthest away viewers should sit would be 300 inches (or 25 feet).
Also keep the angle of seating in mind. You want to keep most seats as close to the center of the screen as possible. If you'd like to have seats for more than 8 or 10 people, you may need to increase both the size of your screen and the length of your room. 
Furnishing Your Home Theater 
What type of seating you choose for your media room or home theater will depend on your plans for using the space. If it will be dedicated to watching games, TV or movies, you might opt for theater-type seats (reclining or not) set on raised platforms. 
If you'd like the room to double as a space to watch movies, but also to play board games or just relax and talk, a more flexible seating arrangement might be better. Add an oversized coffee table for refreshments or board games. A sectional with built-in reclining units can create a theater-worthy experience for binge-watching your favorite shows.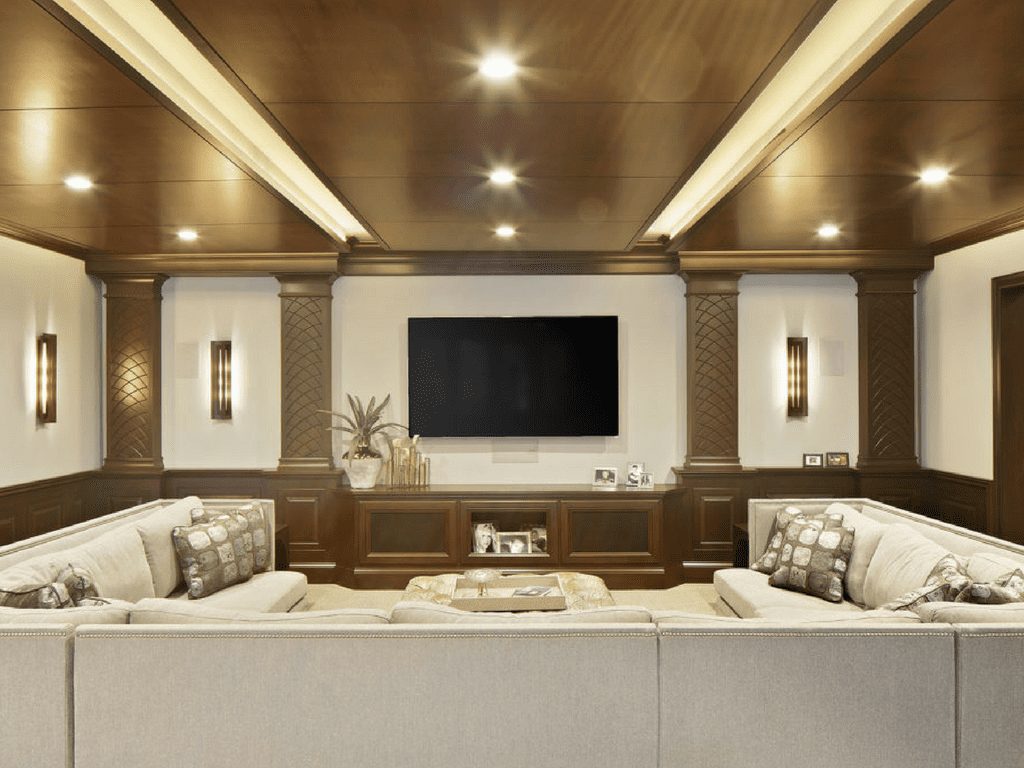 Sound Effects
You can use a sound bar that's centered below the screen to provide audio, but in a large home theater or media room, a surround-sound system may be a better choice. These systems include multiple speakers (usually six or eight) and mimic the way an audience hears a movie in the theater. 
To ensure the best sound quality, ask a home theater professional like Legacy Custom Entertainment for recommendations or, at the very least, be sure to purchase speakers from a single manufacturer that are designed to work together. Some trial and error may be required to find the ideal placement of the speakers around the room. Wireless speakers make these tweaks even easier. 
Soft surfaces in a home theater, like carpeted floors and upholstered seats, can improve the sound quality. If you have windows in the room, choose black-out curtains to absorb sound and keep glare from the windows off the screen.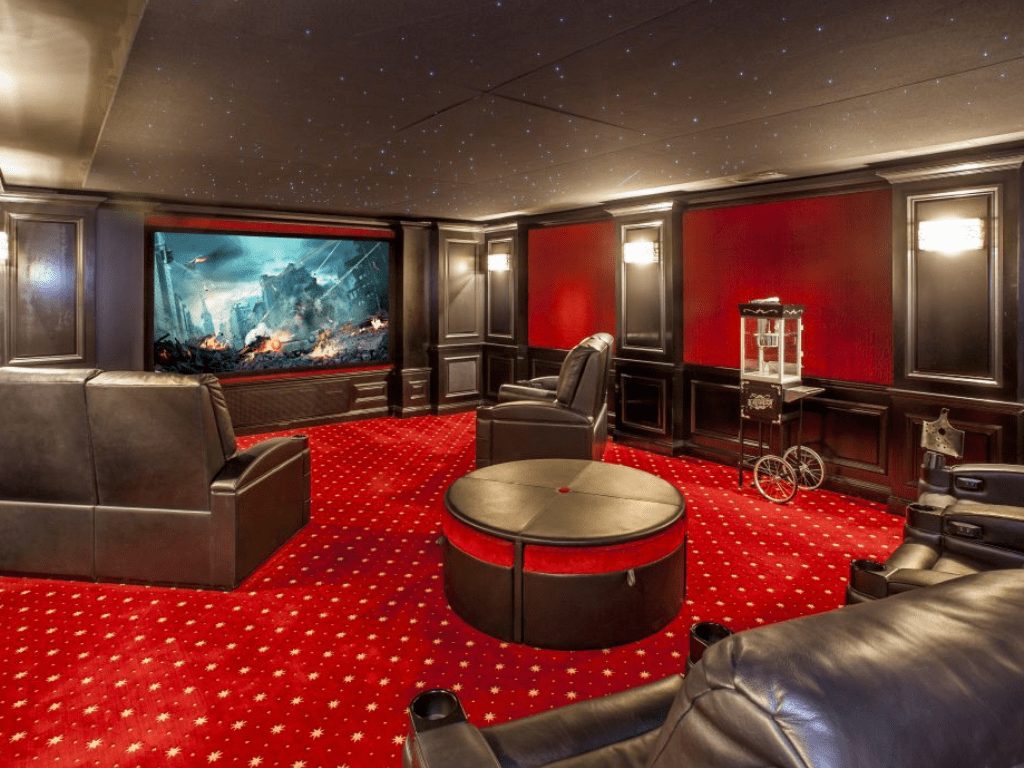 The Concession Stand  
It's not a Superbowl party or movie night without refreshments. How can you make it easy to prep, serve and store food and drinks in your home theater area? Many of our clients choose to incorporate a wet bar or kitchenette close by. You might want to go all out with a second kitchen adjacent to your theater or media room. 
At the least, you'll want some cabinetry to store dishes, glasses and utensils; an under-counter refrigerator; a sink and possibly a microwave oven. Depending on your entertaining style, you might add a dishwasher, full-size refrigerator, wine fridge, kegerator or wall oven.
Now, invite some friends over and cheer for your favorite team!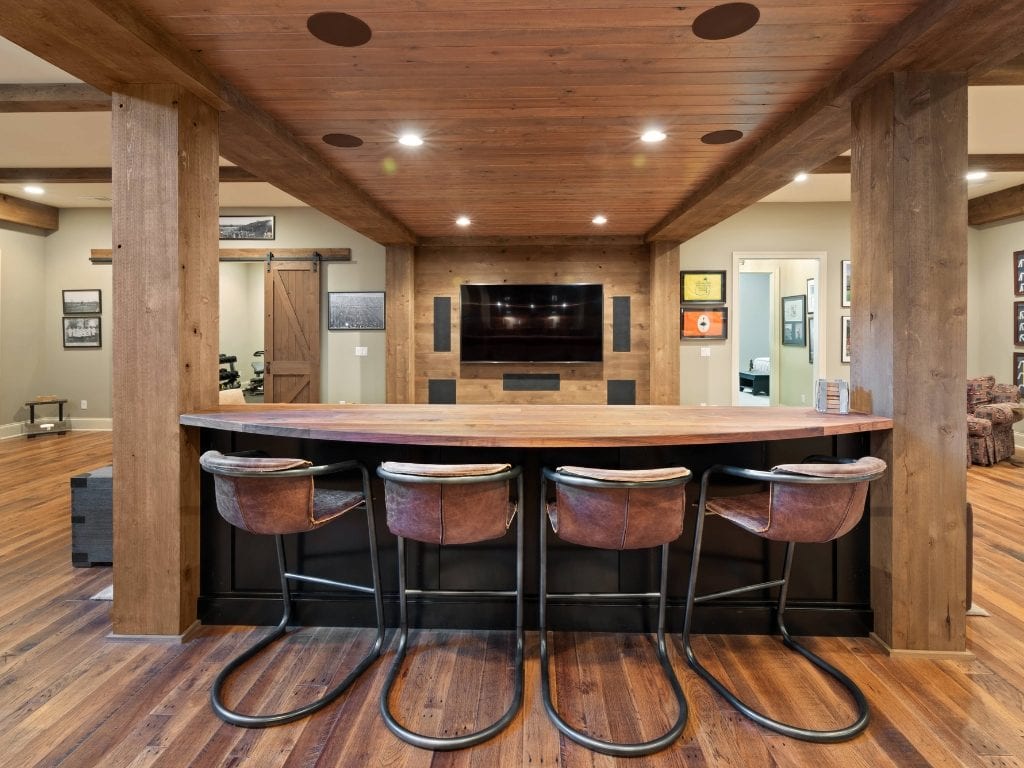 ---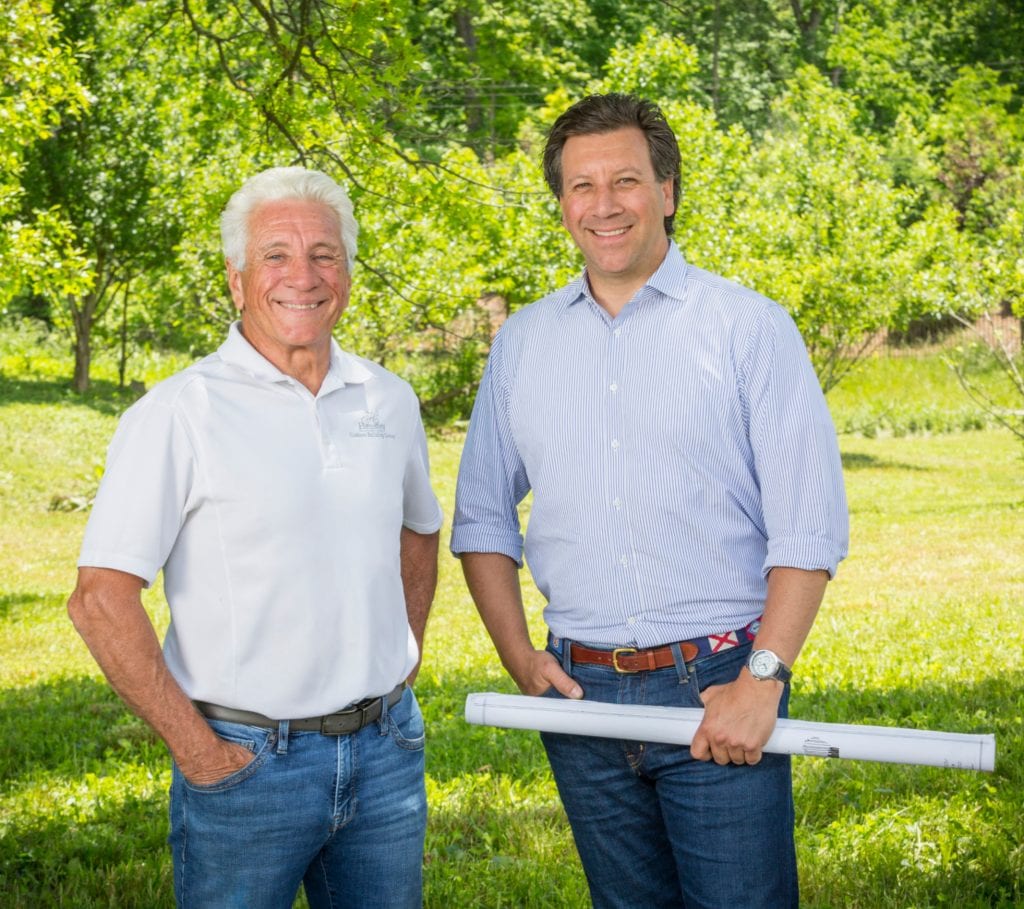 Ready to Join Over 400 Happy Cincinnati Custom Home Builder Clients?
Contact us to start your dream home conversation. From choosing the right lot to building the home of your dreams, we have helped over 400 families build what matters. Contact us to schedule an appointment.