Summer is just around the corner. That means the kids are getting out of school, pools are being uncovered and more and more time is being spent outside. Are you prepared to be the neighborhood's grill master? If you build a custom home, a new grill island could be on your "must have" list.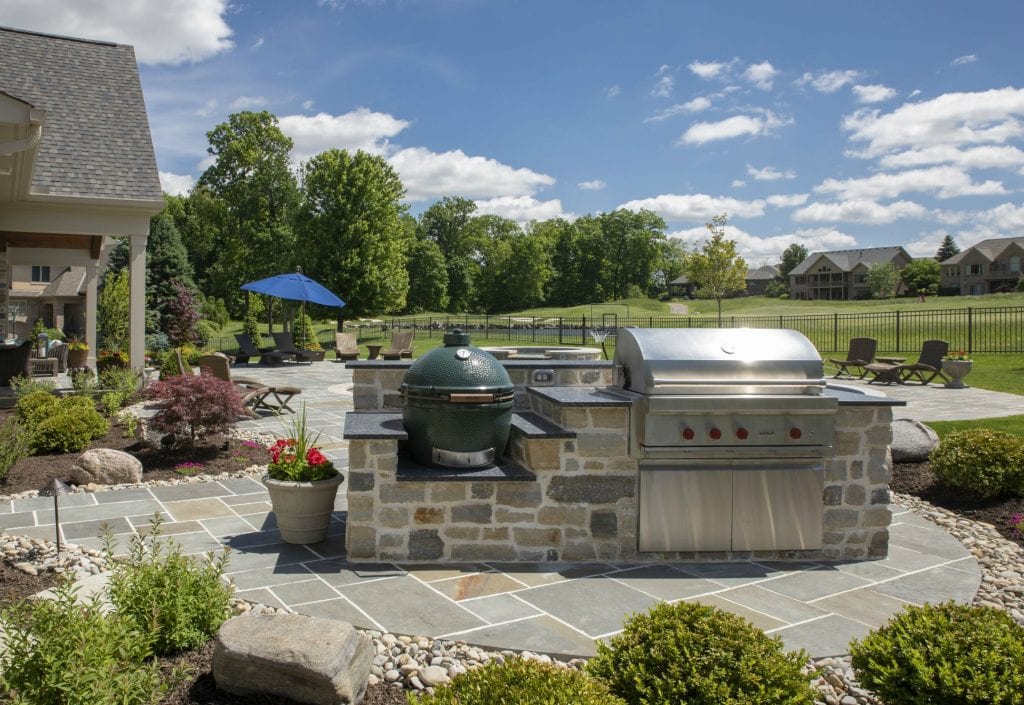 Hot, Hot, Hot
Grill islands are becoming increasingly popular because they are a convenient option for bringing cooking outdoors in your own backyard. Expand your hosting capacity and spend less time away from the party with a fully functional grill and kitchen outside. They are available in a variety of styles so they can match the character of your property. A custom grill island will withstand the elements and serve as a gathering place for years to come.
Elements to Include
Grill islands are fully customizable. Look for grills that have your desired features and are the right size for your entertainment space.
The layout of the island can be straight, L-shaped, U-shaped, galley or side-by-side. Choose a countertop and appliances that will be weather-resistant while also good looking.
Cabinet space is a selling feature in a kitchen, and storage is just as important outdoors. Running back and forth between your grill and the house might burn off the calories from a burger, but it defeats the purpose of having an island outside. Items you may need to store outside include:
Spatula

Tongs

Meat thermometer

BBQ caddy

Brushes

Skewers

Seasonings

Cookware

Cleaning materials
Consider what other appliances you want to add to your grill island. A small refrigerator for beverages and a sink to wash cooking utensils and plates are two practical choices. Other options include a side burner, warming drawers or a pizza oven. Access doors are a must to reach the plumbing for gas and water. The island can be as minimal or as elaborate as you desire to accommodate the appliances; Just be sure to leave enough counter space for food prep.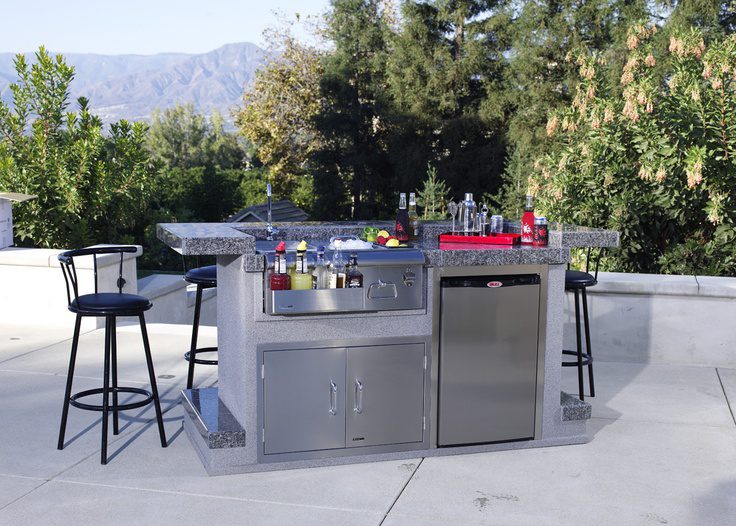 Part of the island can be reserved for a serving area or can act as an outdoor bar for people to eat and drink at. Consider getting chairs of the appropriate height to add seating. You can go all out with decorations like flowers and serving platters to spice up the area.
Establishing Paradise
Consider where you want your grill island to drop anchor. Do you want overhead protection to block the sun? Will there be enough space for other furniture? Proximity to the house is another important decision to make. A good goal is to place it 15 to 20 feet from your kitchen. The grill should be at least 10 feet from combustible materials. It can be up against a wall to save room or toward the center of the entertaining space to make it the focal point. Consider how much space your yard has and keep in mind other outdoor activities you want to include.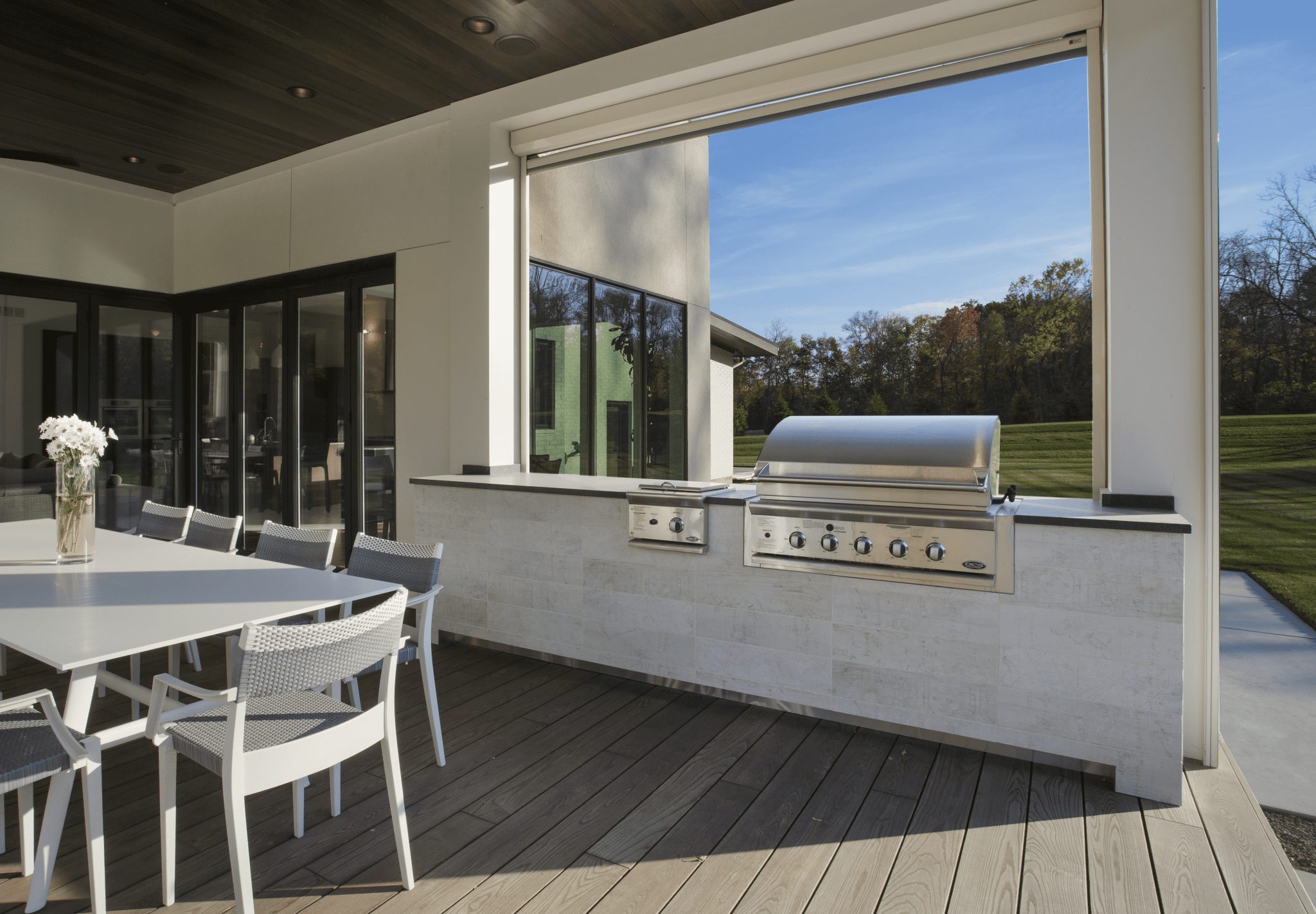 Stop and Smell the Brisket
Are your tastebuds watering yet? Building a custom home is a prime time to put in a grill island. Design the backyard of your dreams just in time for summer. Contact us or book an appointment today!