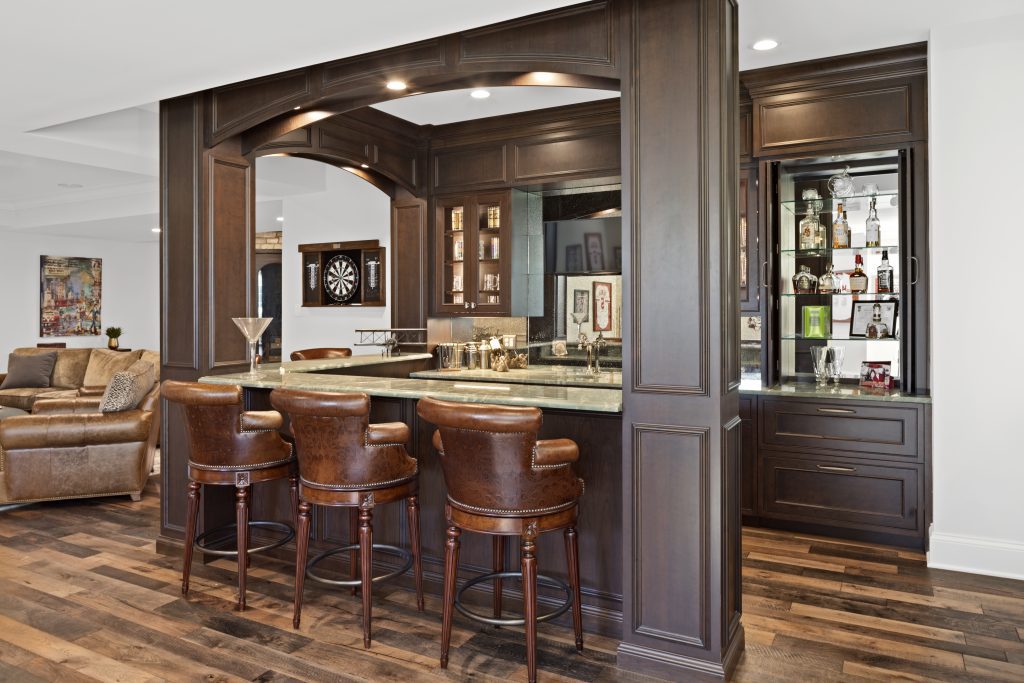 There's nothing like having a made-to-order old fashioned in the comfort of your own home after a long week of work or sharing a new craft beer with friends as you watch the game. With a fully outfitted bar in your new home, you can make it happen. Hensley Homes understands the art and science of home bar design. Here are our top tips for creating a place that drinks well with others.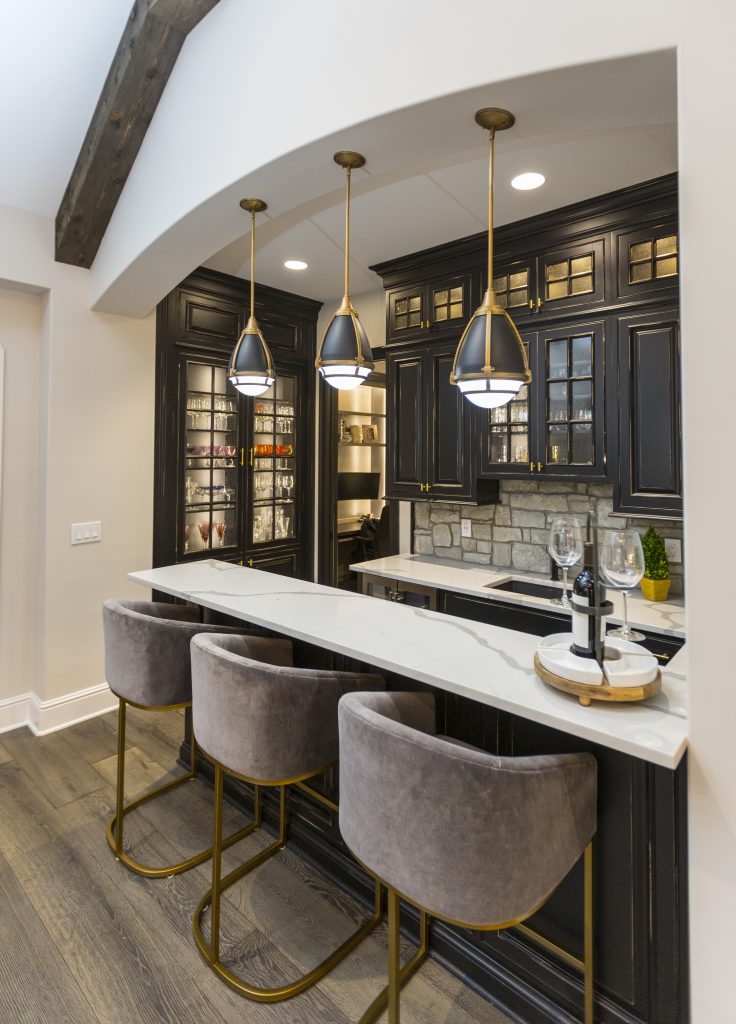 Size and Location
At-home bars can come in many different shapes and sizes. First, you'll want to decide whether you want a full bar with a sink and a counter with stools or a smaller version like a standing bar. The size you choose will also depend on where you have space to include one. If you want to create a relaxing hangout space in your lower level, you will likely have room to include a full bar. A standing bar would be a good option for a corner by your kitchen or in a walkway into your dining or great room.
Storage
Good home bar design takes storage into account. The larger the bar, the more storage space for your wine, spirits and everything else you need to mix and serve your favorite drinks. It's a good idea to think vertically when it comes to storage and consider built-in shelves to hold glassware, bottles and syrups. Cabinets are also a great way to add storage and a countertop. Whether you go with built-ins or standalone cabinets, they can be designed specifically for your barware and serving items.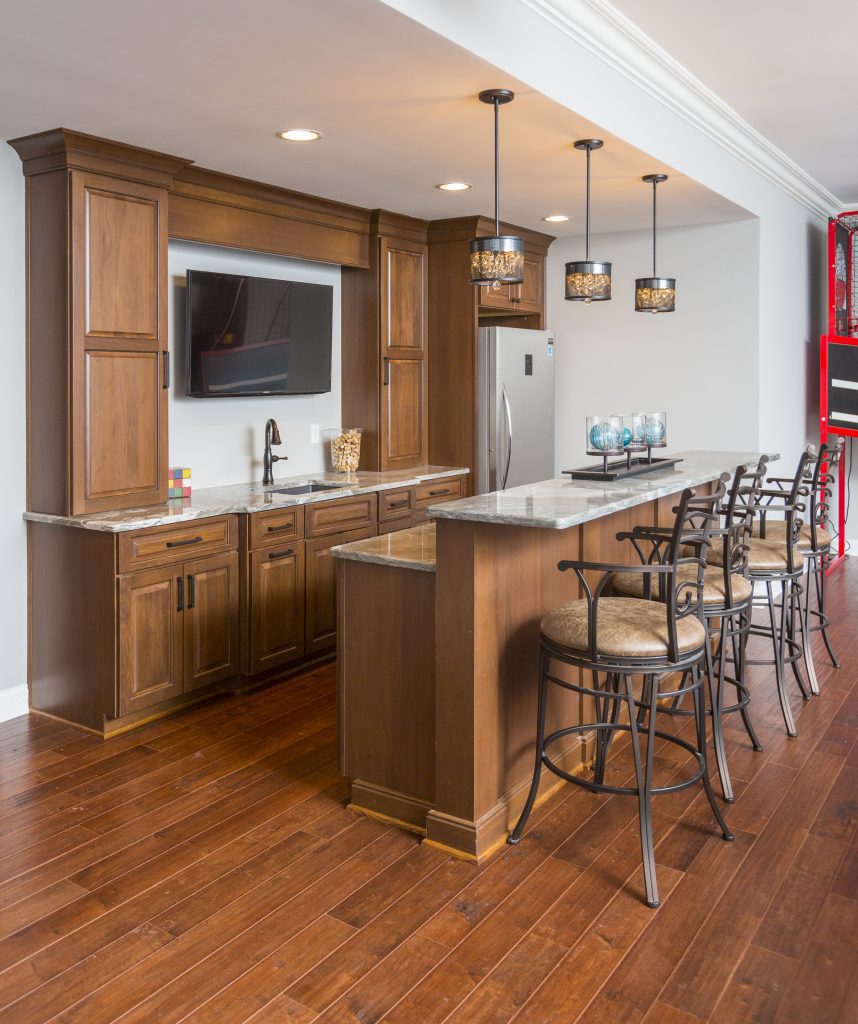 Gadgets and Appliances
There's a plethora of options when it comes to the gadgets and appliances you can include in your home bar design, no matter the size. If you are designing a full service bar you should consider including a sink, a microwave, dishwasher and even a full-size fridge to chill drinks and snacks. If you are designing a more compact-sized bar and don't have room for a full size refrigerator with a freezer, consider an icemaker instead. They are affordable and will keep you from running back and forth to the kitchen freezer for ice. Don't forget to plan for gadgets like blenders, popcorn poppers, air fryers and even a TV.
Decor
The finishing touch to any at home bar is the decor. This is where you can really make your new space your own. At home bar decor ideas include, a mirror to add depth, a chalkboard to showcase your favorite drinks, personalized signs, coasters and matching glassware. Whatever colors or styles appeal to you can be played up in home bar design.
Choose Hensley for at Home Bar Design
If you want to build a new home in Cincinnati that includes an at home bar, Hensley is more than prepared to bring your vision to light. Many of our custom homes include at-home bars and add luxury to any home. Contact us today to talk about your dream home.