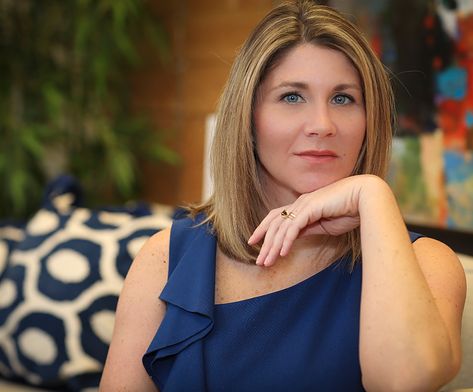 From a rug that goes beyond gray to light fixtures that truly shine, Erin Tuemler reveals her current design crushes. Tuemler, founder of Interior Design Consulting, recently shared five of her top picks. As an interior designer for custom homes, she enjoys helping clients discover the freshest looks for their homes.
Warm and Wooly
Tuemler loves the bold design of the Kushal rug from Surya, and its lustrous sheen. The rug mixes warm and cool shades of aqua, sea foam, taupe, denim and ink. "It's not all about the grays anymore," she says. The hand-knotted rug is made of viscose and wool and is available in four sizes.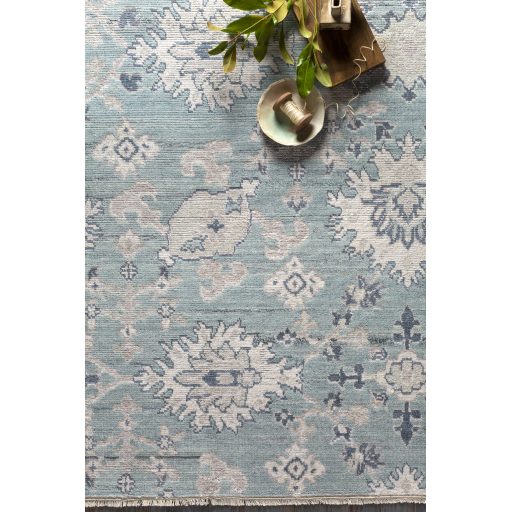 Light Bright
One of the joys of building a custom home is filling it with outstanding finishes and furnishings. The Adele Sconces from Visual Comfort fit the bill. "They can stand alone," Tuemler says. "They are more like art." Designed by Suzanne Kasler, the sconces feature hand-rubbed antique brass and clear acrylic. Available in two sizes, the sconces are part of Visual Comfort's Adele Collection.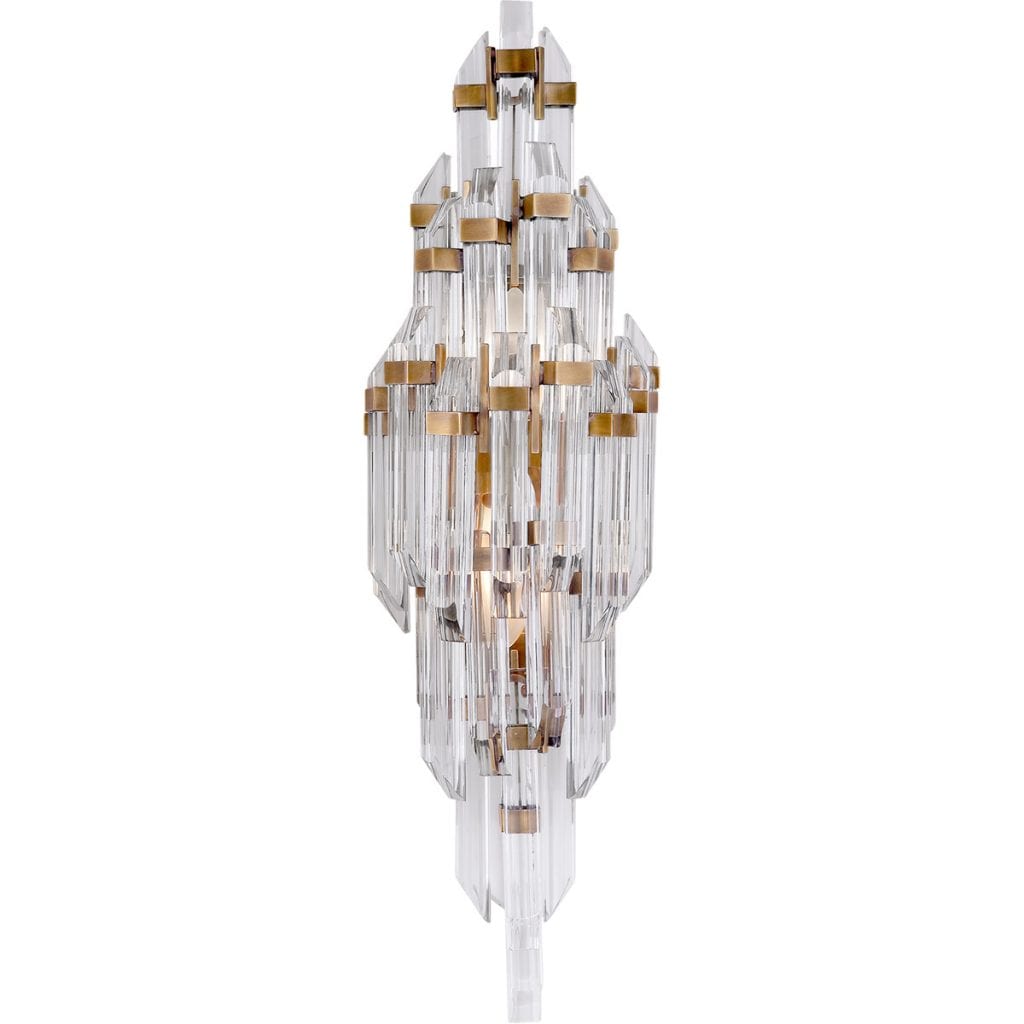 Taste of the Tropics
We may not be jetting off on luxurious island getaways right now, but Tuemler has a way to bring the islands to Cincinnati. Traveler's Palm wallpaper from Thibaut is as lush as the tropics. Tuemler explains that this bold pattern in green pairs well with soft pink or blush tones. It's available in both wallpaper and matching fabric.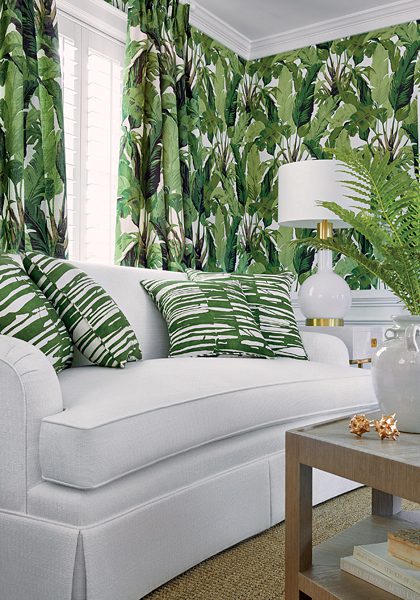 And if green isn't your go-to, consider the pattern in one of the other five colorways, like this cheerful coral.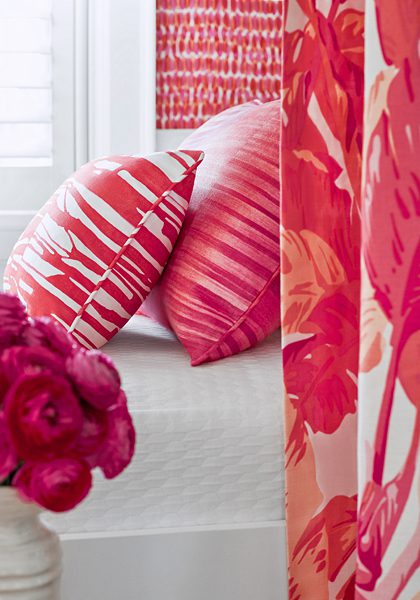 Magic Metallics
Wallpaper takes on a completely different feel with Phillip Jefferies Max's Metallic Raffia. The company laminates handwoven raffia, then gives it a wash of metallic ink to create a wallcover with luxe texture. A stain repellent finish makes it functional and the wide range of colors provides plenty of design inspiration. As an interior designer for custom homes, Tuemler's favorite, Platinum, is a mix of warm and cool colors with a gorgeous luster.
Shine On
Finally, Tuemler's last pick is a sculptural accent lamp perfect for bedside, in a home office or seating area. Tuemler loves the Brentwood table lamp's mix of marble, gold and crystal resin. Below a 19-inch rectangular drum shade, the layer of see-through resin makes the lamp appear to levitate.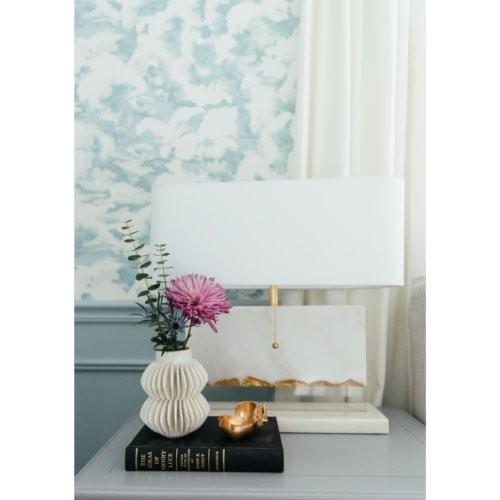 Your Interior Designer for Custom Homes
When working with an interior designer for custom homes, you'll have the opportunity to define your own style. Tapping into the expertise of a designer like Erin Tuemler will help you make the perfect selections for your new house. To see more of her work, visit Interior Design Consulting. Or if you'd like more information on building a new custom home, contact us today for a no-obligation consultation.
---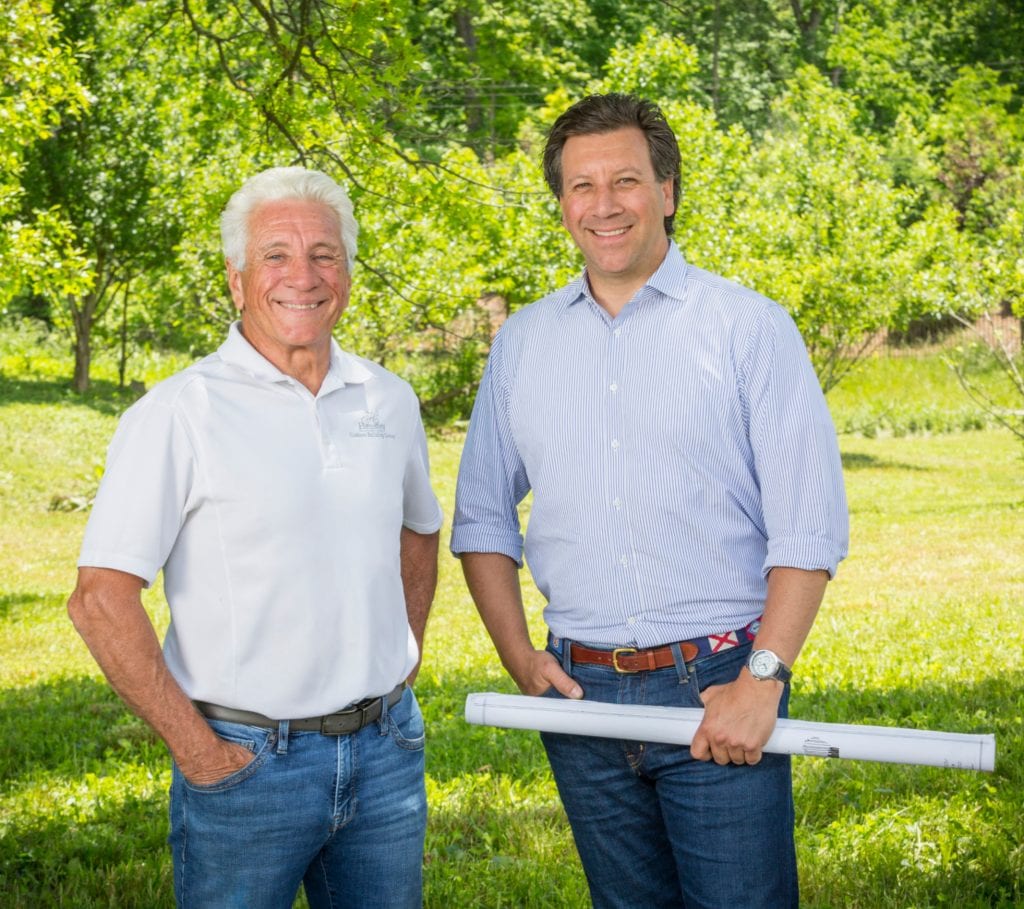 Ready to Join Over 400 Happy Cincinnati Custom Home Builder Clients?
Contact us to start your dream home conversation. From choosing the right lot to building the home of your dreams, we have helped over 400 families build what matters. Contact us to schedule an appointment.