6 Easy Steps to Design a Custom Home Kitchen
For many of our clients, the chance to design a custom kitchen is the top highlight of the home building process. However, with so many choices to make, creating a hard-working, great-looking new kitchen can feel overwhelming, but there are plenty of resources for you to tap. 
1. Ask a Kitchen Designer
As part of your home building process, we pull together a team of professionals to guide you. When choosing your kitchen cabinets, you will work with our selections coordinator and a cabinet provider's on-staff designer. For instance, if you choose to work with Cincinnati Kitchens, a designer there will consult your plan and your vision to offer ideas on cabinetry for your kitchen. We find that these face-to-face meetings help our clients create a kitchen that matches their personality and lifestyle.  
Using a certified kitchen designer is a good move: These professionals have extensive knowledge of codes, kitchen mechanicals and today's appliances. They've passed exams given by the National Kitchen and Bath Association and regularly update their expertise with continuing education coursework.  
2. Take a Tour of Other Kitchens
When you start the home building process, touring other custom homes can help you visualize your options. Whether you prefer a wide-open kitchen or a space that's more defined, we are happy to show you kitchens we've recently built in the Cincinnati area. Of course, you might also be inspired by friends' kitchens or even your own current kitchen. 
As you look around these spaces, imagine you and your family working in and using the space. Does it feel about the right size? Would you keep the same layout or switch things around? If there's an island, does it feel too small or too big? Take pictures of details you like–maybe it's a cabinet style, drawer hardware or a pantry shelving system that inspires you. How does the kitchen work with the rest of the home's spaces? Do you like the flow and placement?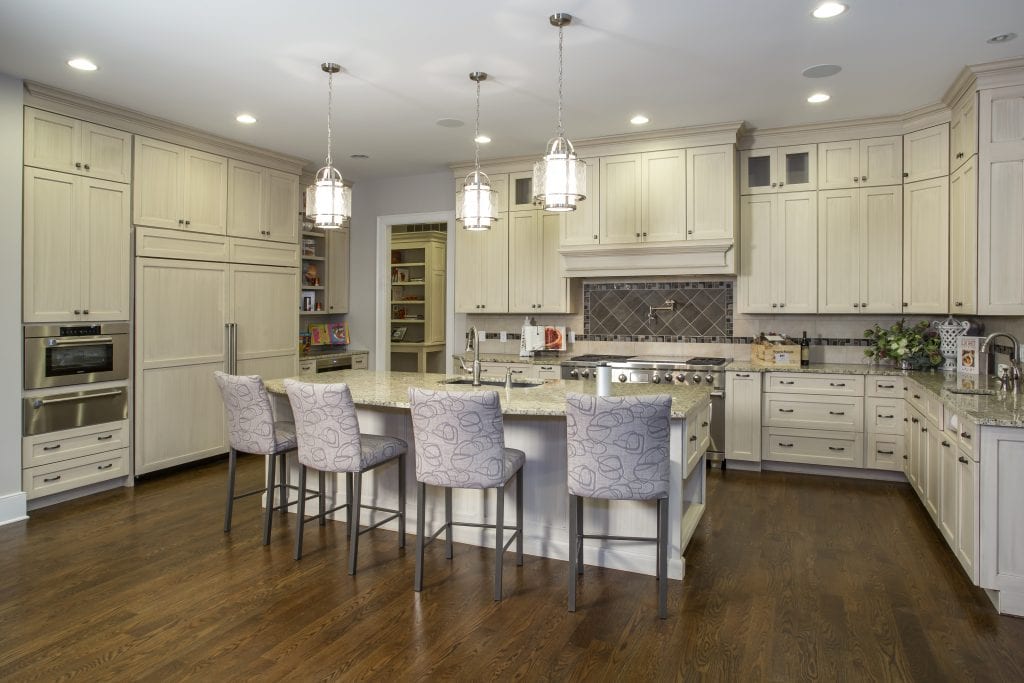 3. Stalk the Showrooms 
Here in Cincinnati, we're fortunate to have local showrooms where you can spend time getting to know the latest in kitchen appliances. The Tisdel Distributing showroom in Mason, for instance, offers cooking demonstrations that are instructive (and delicious!). Our clients enjoy visiting the Ferguson showroom, too, to see the latest in appliances, finishes and fixtures for kitchens.  
4. Choose your Tile and Countertop Finishes
As you round out your list of specifications for your custom home, you'll also visit local vendors of tile and countertops. Representatives there can provide expert information on the pros and cons of different types of finishes. Bring inspiration photos if you'd like to help narrow your choices. Doing a bit of homework ahead of time in terms of countertop materials can also be beneficial. Of course, our selections coordinator and interior designers will walk you through the process of selecting everything you need for your custom kitchen. These team members have years of experience in the home building process and can answer all your questions along the way. 
5. Use Online Tools Such as Pinterest to Capture Your Inspiration Photos.
Once you start thinking of your new kitchen, you'll find an abundance of inspiration online. From our gallery of homes, to Houzz to Instagram and Google images, there's no shortage of pretty pictures. As you flip through photos, pay attention to what consistently grabs your eye. Maybe it's a type of backsplash tile, a waterfall-edge island or an oversized range hood that you admire. We can use these photos to help define your custom kitchen. 
6. Trust Your Gut 
Chances are you've had experience with a kitchen or two (or many more). In terms of kitchen design, what has worked for you in the past? What do you never want to deal with again? Can you make an educated guess about how your kitchen needs might change over the next five to 10 years? Take notes and share your ideas with us. We can't wait to hear about your vision of the perfect kitchen. 
---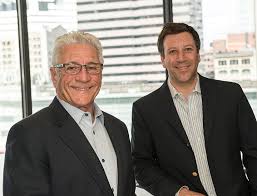 Ready to Join Over 400 Happy Cincinnati Custom Home Builder Clients?
Contact us to start your dream home conversation. From choosing the right lot to building the home of your dreams, we have helped over 400 families build what matters. Contact us to schedule an appointment.