It used to be that kitchen sinks got all the love–everyone wanted a farmhouse or apron style sink. But at this year's Kitchen & Bath Show in Las Vegas, kitchen faucets stood out. 
Think Spring!
Restaurant style ranges have been in demand for many years. Now custom home kitchens are boasting faucets with a professional look, too. At the Kitchen & Bath Show, tall faucets with spring features were turning heads. You can expect to find them in a range of finishes and styles, from contemporary sleek to more chunky.
Function and Form
Pull down sprayers get high marks for functionality. Faucet makers are designing models that integrate the pull down even more cleanly. If you prefer a separate sprayer off to the side, you'll be able to find a wide range of options for that configuration, too. As you choose a faucet for your sink, keep your kitchen's overall style in mind. Our clients often look to our interior design partners or selections coordinator to help specify every kitchen element. 
Great Gadget
One new gadget, the bottle rinser, is a brilliant addition to any kitchen. With so many people using their own tumblers, water bottles and travel mugs, the rinser makes quick work of getting it clean. The Delta rinser would also be perfect for a home bar or outdoor kitchen, both places where glassware tends to proliferate. 
Smart Innovations
Another faucet trend is voice activated models that can dispense pre-measured amounts of water at various temperatures. This function builds on the "hands free" or touch controls that have a dedicated following among cooks and dish washers alike. 
To read more about hot faucets from this year's show, check out this article from Houzz. 
So what's your kitchen sink and faucet style? We'd love to hear about your vision of the perfect kitchen. Contact us today. 
---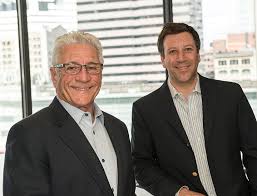 Ready to Join Over 400 Happy Cincinnati Custom Home Builder Clients?
Contact us to start your dream home conversation. From choosing the right lot to building the home of your dreams, we have helped over 400 families build what matters. Contact us to schedule an appointment.