Lighting is a crucial element of what makes the look and feel of a home and is a key part of the design process. It is especially important in homes that don't receive much natural light and in the wintertime when the amount of daylight significantly decreases. Take a look at how these lighting trends can add style and sparkle to your new custom home.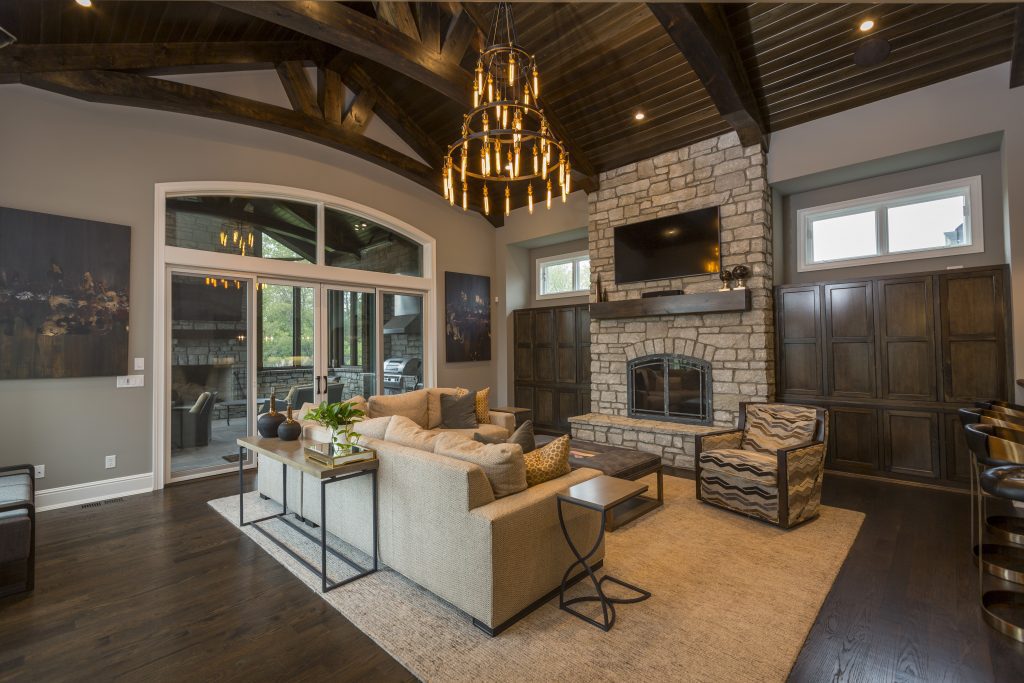 Center of Attention
Beyond just the necessity for lighting is its potential for star-quality. Making a standout light fixture the focal point of a room is a lighting trend that is making its way from home to home. Pieces like sparkling chandeliers can't help but draw your eye right to them.  This trend can be used to strategically put the focus on a certain part of the room.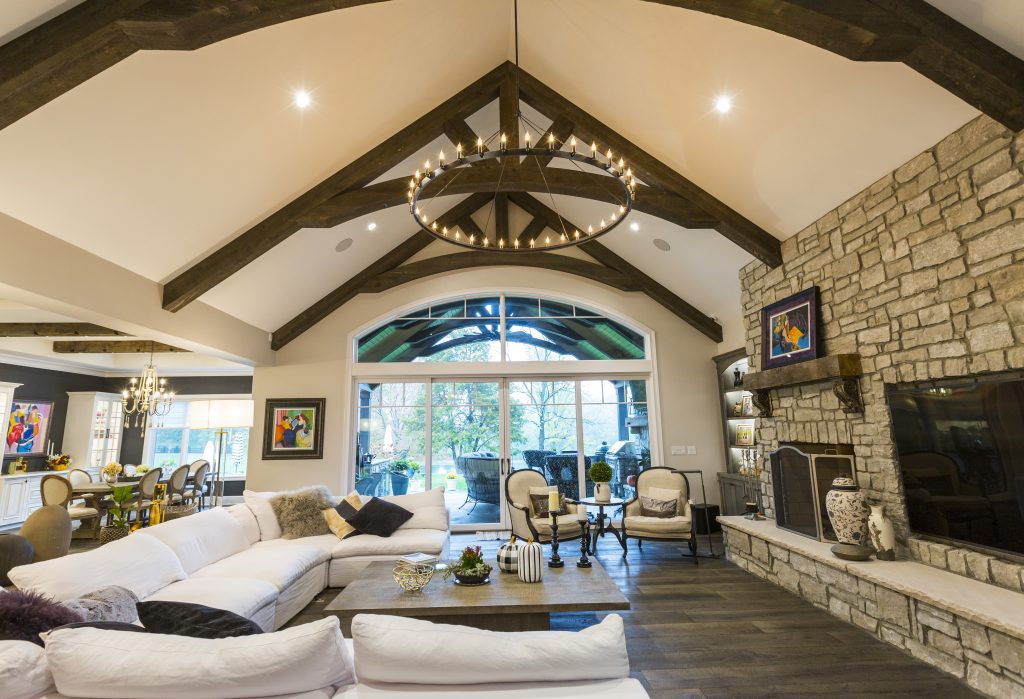 Oversized for the Overachiever
Making a light fixture the focal point is a lighting trend that is especially useful for larger houses as there is more space to fill and illuminate. Especially if you're looking to complement tall vaulted ceilings, choosing an oversized light fixture will keep your beautiful ceiling as the center of attention and will light the whole room.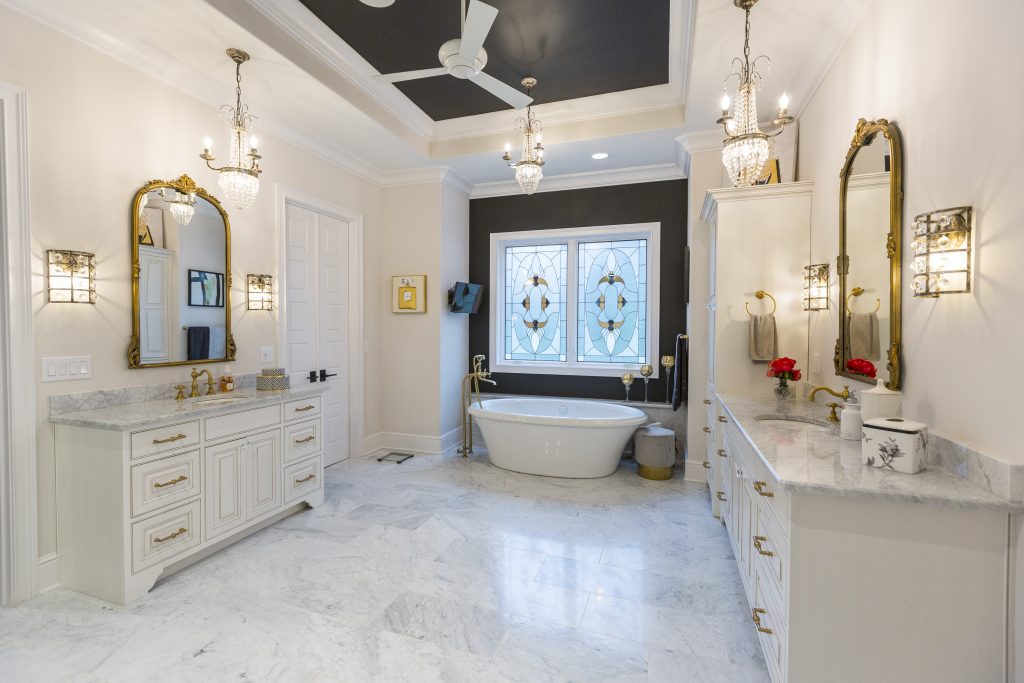 Master Bath Chandeliers
This new lighting trend will make you feel like royalty. Add sparkle and glamour to the master bathroom with matching chandeliers dropping with crystals or shining with gold accents. They are the perfect way to brighten an elegant white and marble space.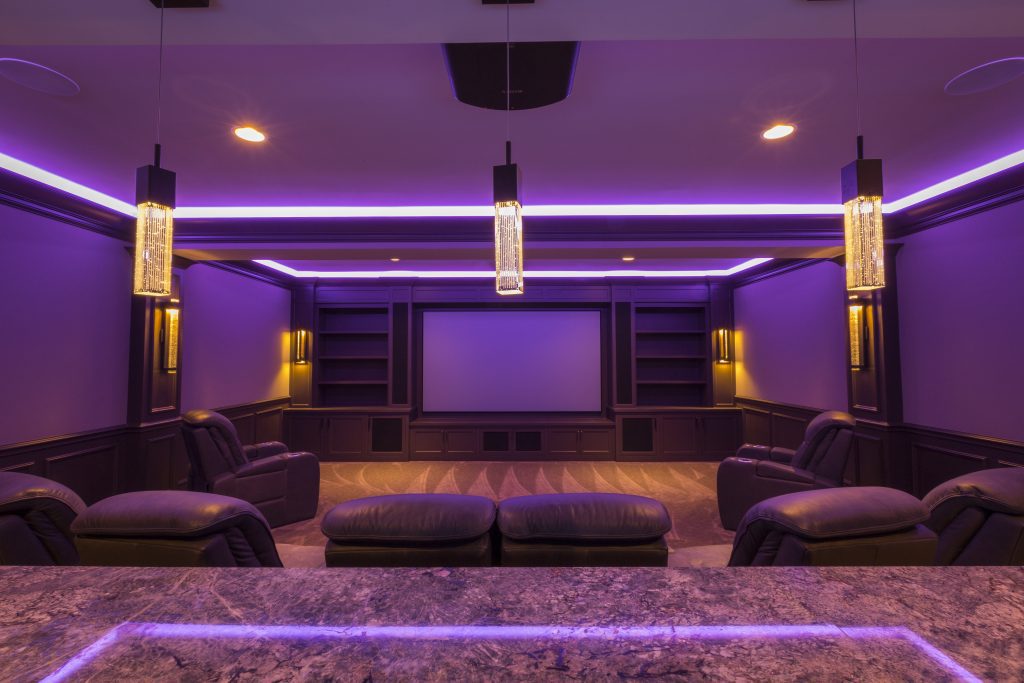 Colorful Candor
Colored lights are a great way to add a little fun to spaces like game rooms, home theaters, outdoor living spaces and kids' rooms. There are a few ways to execute this trend. By installing a system of colored LED strip lights, the ability to change the temperature and color of the light is as simple as the touch of a button. Adding color changes the atmosphere and light of the whole room. With a colored light shade, the light fixture itself becomes more of an accent to the already established atmosphere of the room.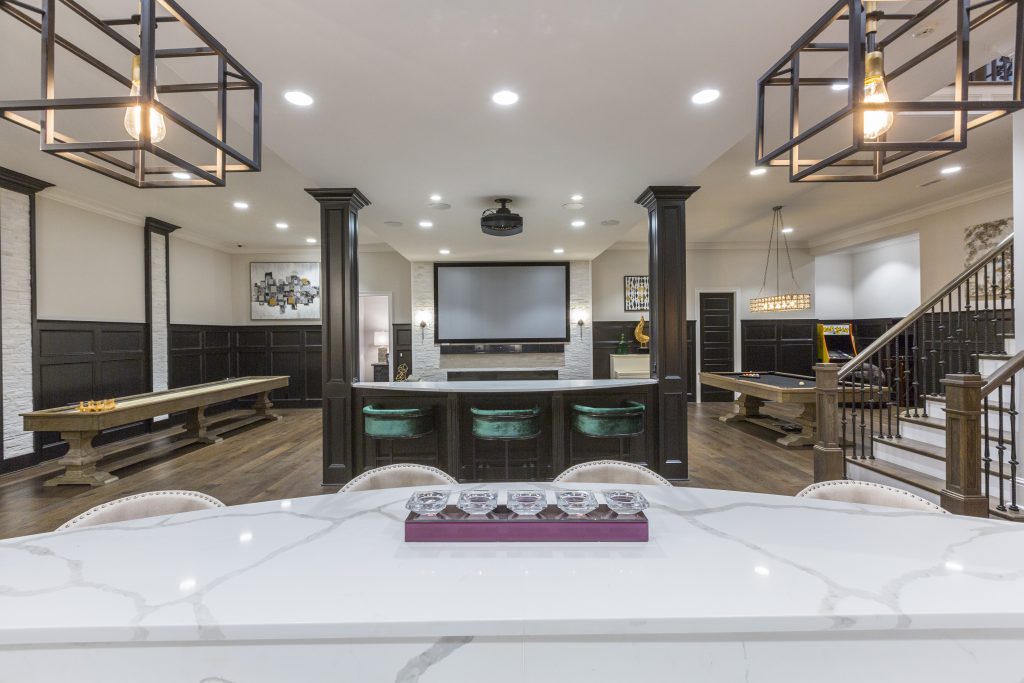 Caged Chandeliers
This modern industrial style light is the perfect pairing to accent darker tones in your home, whether it's wood, metal or black hardware.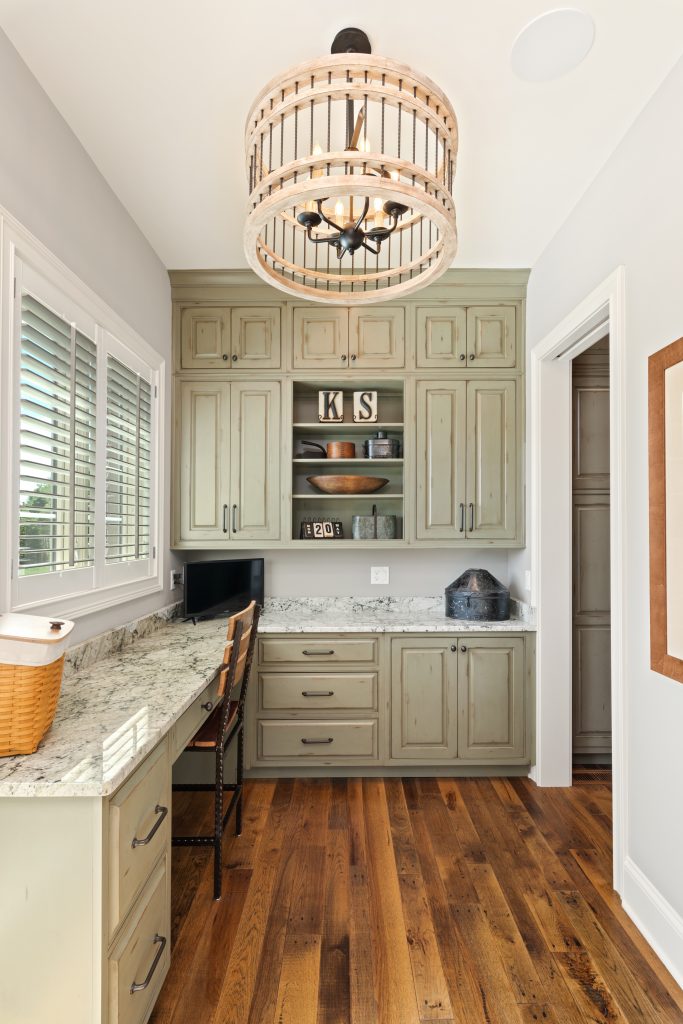 Caged chandeliers are very versatile and can be used to light any room, from lower level entertainment spaces to offices to entryways.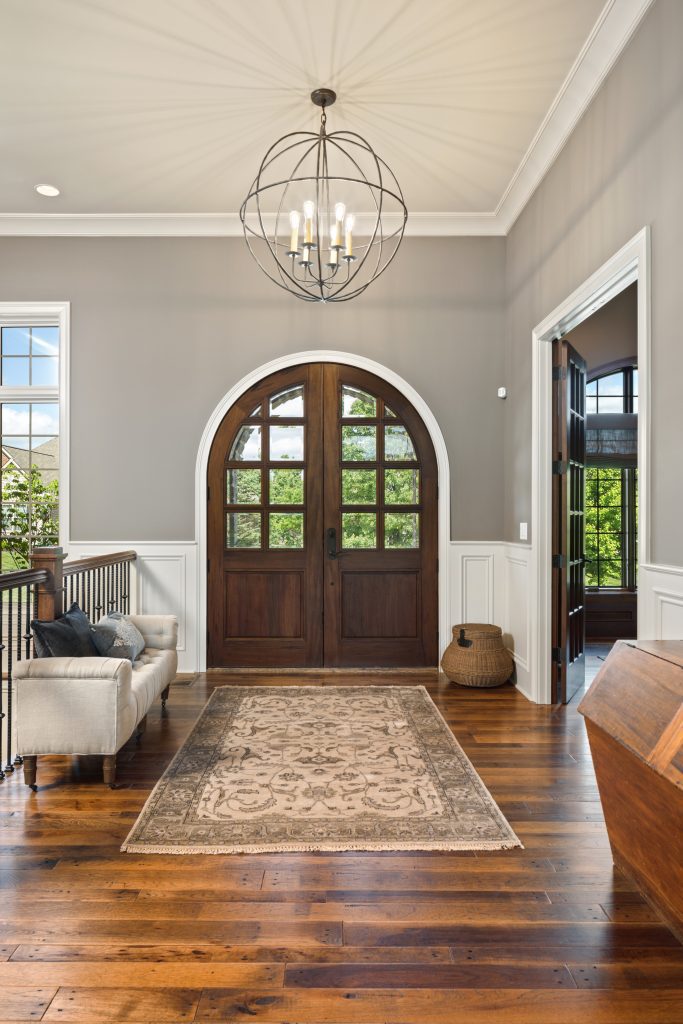 The open design of the chandelier exposes the bulbs which gives you the opportunity to be creative and choose a bulb that intrigues you. The round shape echoes the arch over the main entry door.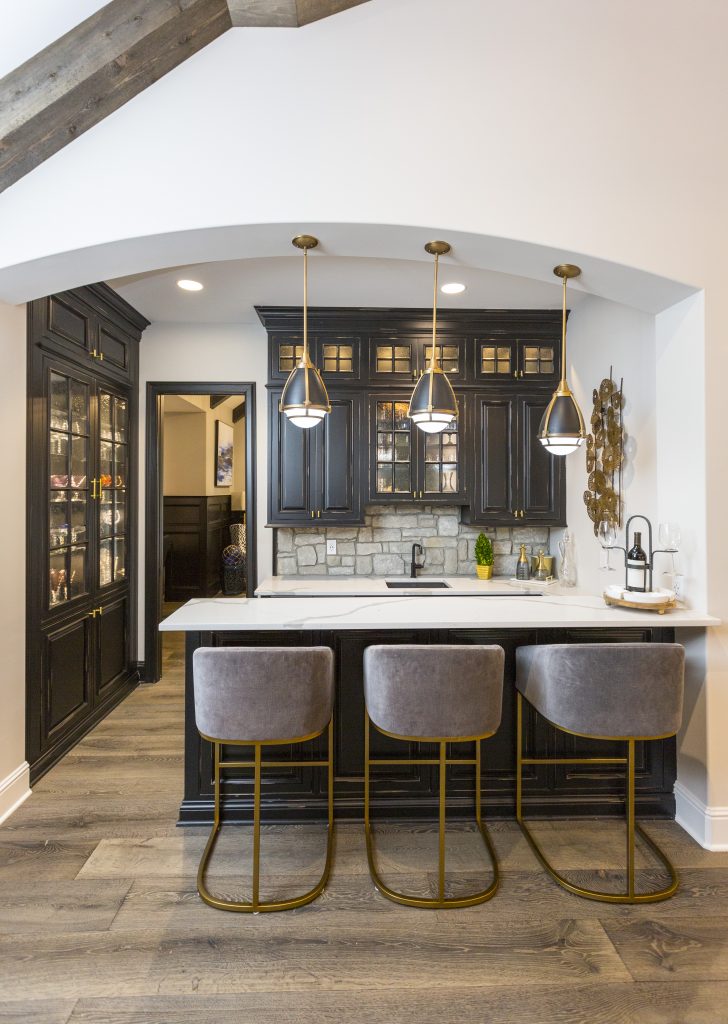 Black and Brass
Here's another hot lighting trend: Bold brass is a warmer metal that goes nicely with natural tones and materials like wood and marble whether you choose a matte or polished finish.
Design With Today's Lighting Trends
Ready to light up your new custom home? Designing a new home takes planning, so contact us to shed some light on your dream home!