When shopping for a new home, looking at the floor plan and layout of the house is a great indicator of its ability to accommodate your lifestyle and family. Single-story homes, often referred to as ranch homes, can create the perception of not having enough room, especially a multigenerational family. However, if you're looking for a modern single-story home, you can design and build one packed with all the features and amenities that are on your list.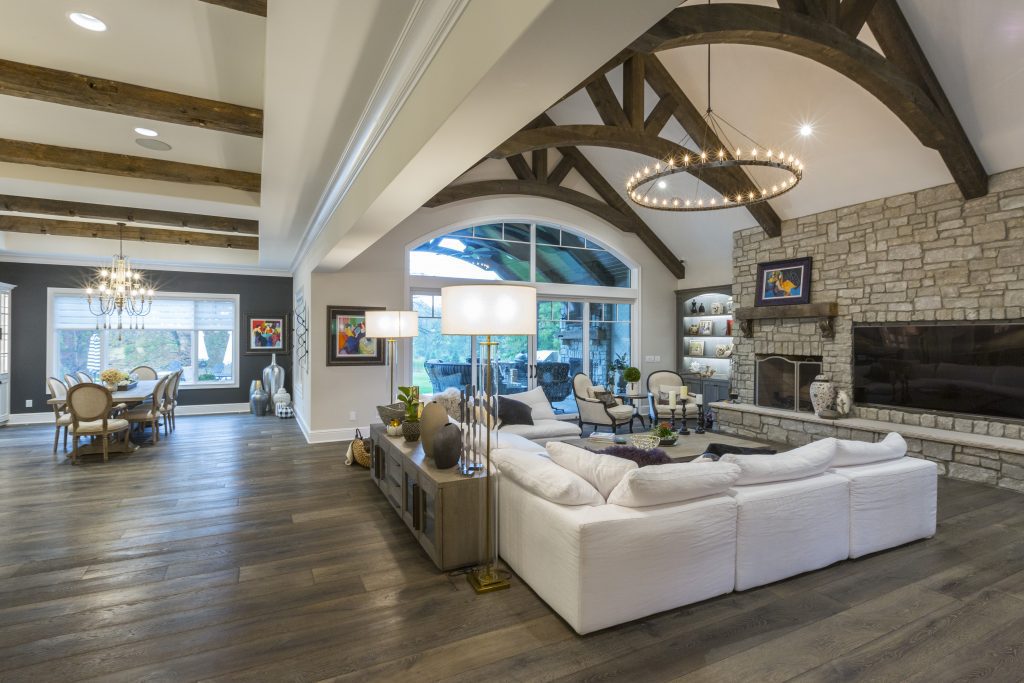 Open Concept
Much like a studio apartment, a modern single-story home typically has an open concept floorplan. The kitchen, living room and dining area flow seamlessly into one another without any dividing walls. This design encourages togetherness and is great for gatherings with family and friends. 
Lots of Natural Light
Natural light is a significant feature in a custom-built modern single-story home. Large windows, skylights and glass doors are strategically placed to let as much natural light pour into the home as possible. You will often find expansive windows in areas like the kitchen or gathering rooms to provide warmth and gorgeous views of the outdoors. This enhances the overall feel of the home and can contribute to reducing energy consumption.
Multigenerational Details
Ranches are great for families with people of multiple generations and for aging in place. Main floor owner suites are perfect for growing old in your forever home. A well-designed single-story home can accommodate an in-law suite or a separate area for grown and returning children.
While everything you need can be included on the main level of a single-story home, it makes sense to also take full advantage of the full basement. The lower level of a custom ranch home is also often outfitted with features such as a guest suite, home theater, a workout area, home bar and more. It can become your place for entertaining in style and comfort.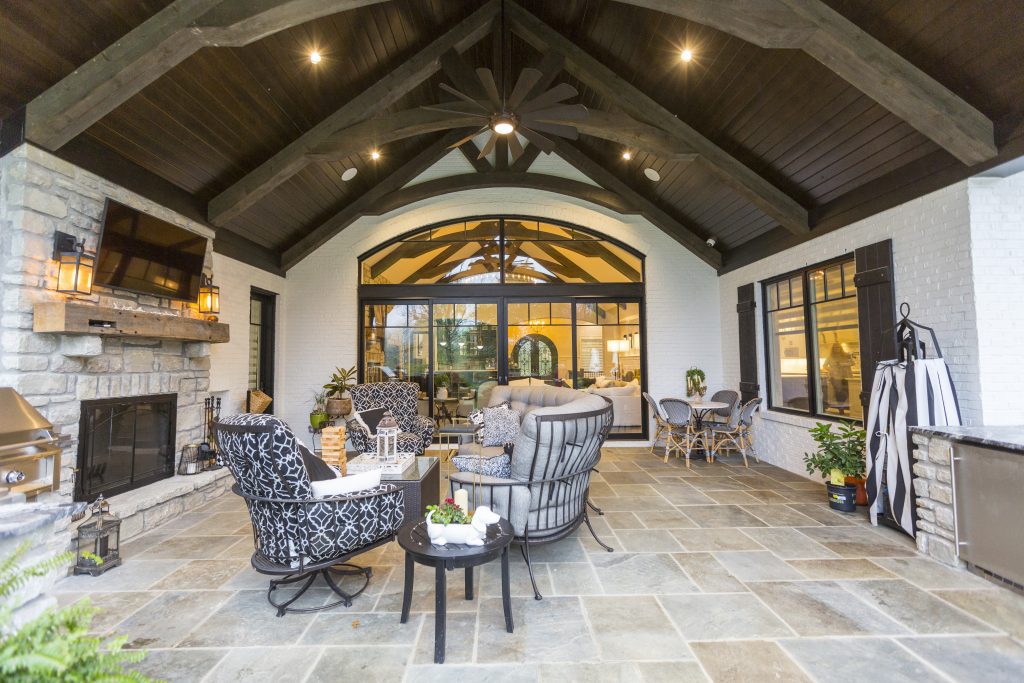 Outdoor Living Spaces
As you consider a modern single-story home, give some thought to highly functional and comfortable outdoor living spaces. These spaces may include a patio, deck or veranda that allow for a seamless indoor to outdoor flow. Want to include an outdoor kitchen, fire pit or fireplace? Talk it over with your designer.
Today's outdoor living rooms have all the amenities of indoor spaces. Special touches like retractable screens and patio heating make the spaces usable in almost every season. In a single-story home, many rooms, including bedrooms can open onto an outdoor space.
Build a Modern Single-Story Home in Cincinnati
Overall, modern single story homes and ranches aim to create a harmonious feel inside with good flow from room to room. A custom ranch can be designed and built to accommodate the lifestyle of your family.
Hensley Homes is deeply experienced in designing and building fully outfitted luxury ranch homes in Cincinnati. Contact us today to discuss your dream home.