At Hensley we are pros at taking classic architectural styles and putting a modern spin on them to fit the demands of homeowners today. We are currently seeing a rise in demand for modern Tudor style homes. Read on to discover how English Tudor style homes are getting a modern refresh.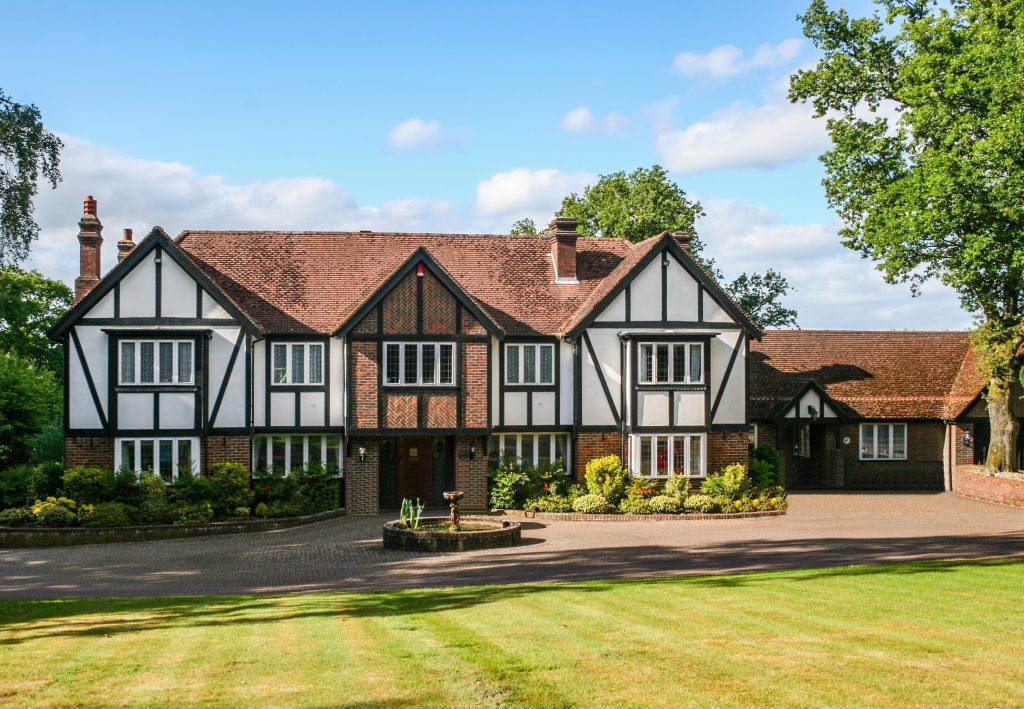 English Tudor
Originating in England in post medieval times in the 1600-1700s, English Tudor style homes didn't make it to America until the late 1800s. This architectural style (like the classic home shown above) is easily recognizable by most, no design expertise required.
With its Old World charm and romantic countryside feel, homes with this style feel like they are straight out of a storybook. They come in many sizes and are often made of brick with timber and stucco accents with steeply pitched roofs and multiple overlapping gables. Bay windows that make room inside for window seats are often found in traditional Tudor homes. Windows typically have divided panes with diamond shaped or rectangular grills. Inside, you'll often find wood ceiling beams and dark wood paneling and heavy trim.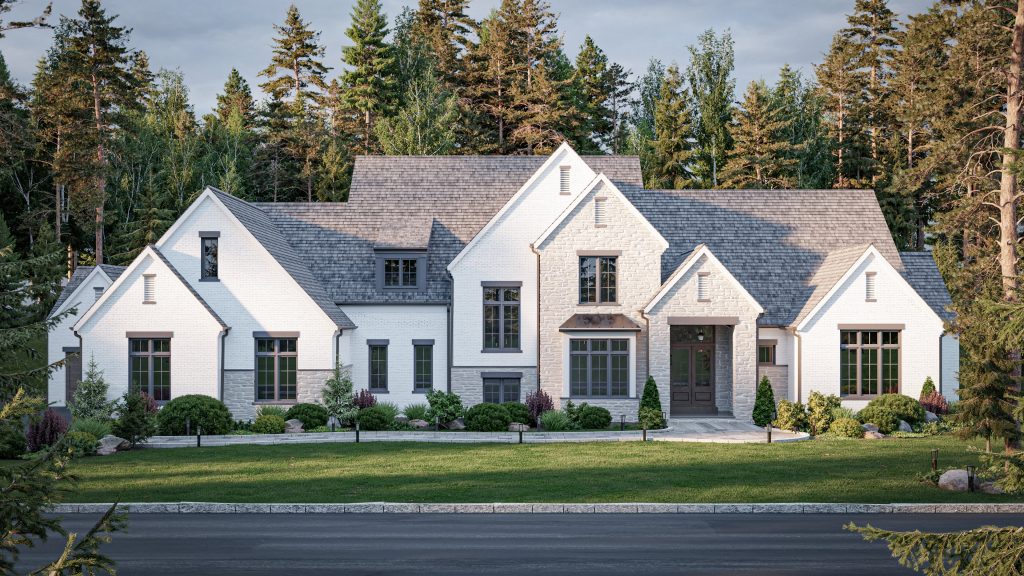 Tudor Style Revival
Although they are still treasured (and found all over the Cincinnati area) English Tudor style homes fell out of favor in the U.S. during the 1940s. Now, they are being reimagined with a modern twist. Modern Tudor style homes still feature the character and charm of their predecessors. They typically have steeply pitched roofs, exposed timber framework, gables filled in with stucco and black or dark exterior accents like door and window trim.
The rendering above is a modern Tudor style home we have designed with a client who plans to build a custom luxury home at the Meadows at Peterloon. This design features the sharp shallow gables and roof pitch as well as painted brick. We also design and build Modern Tudor homes with stucco exterior walls or Hardie panel siding. Inside, modern Tudor style does away with dark wood in favor of open, airy spaces that fit today's lifestyle. For another take on modern Tudor style, check out the photos of the homes below that feature Kolbe Windows and James Hardie siding.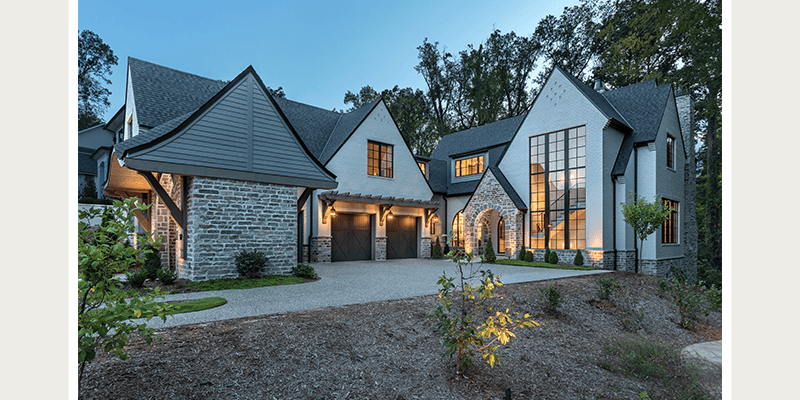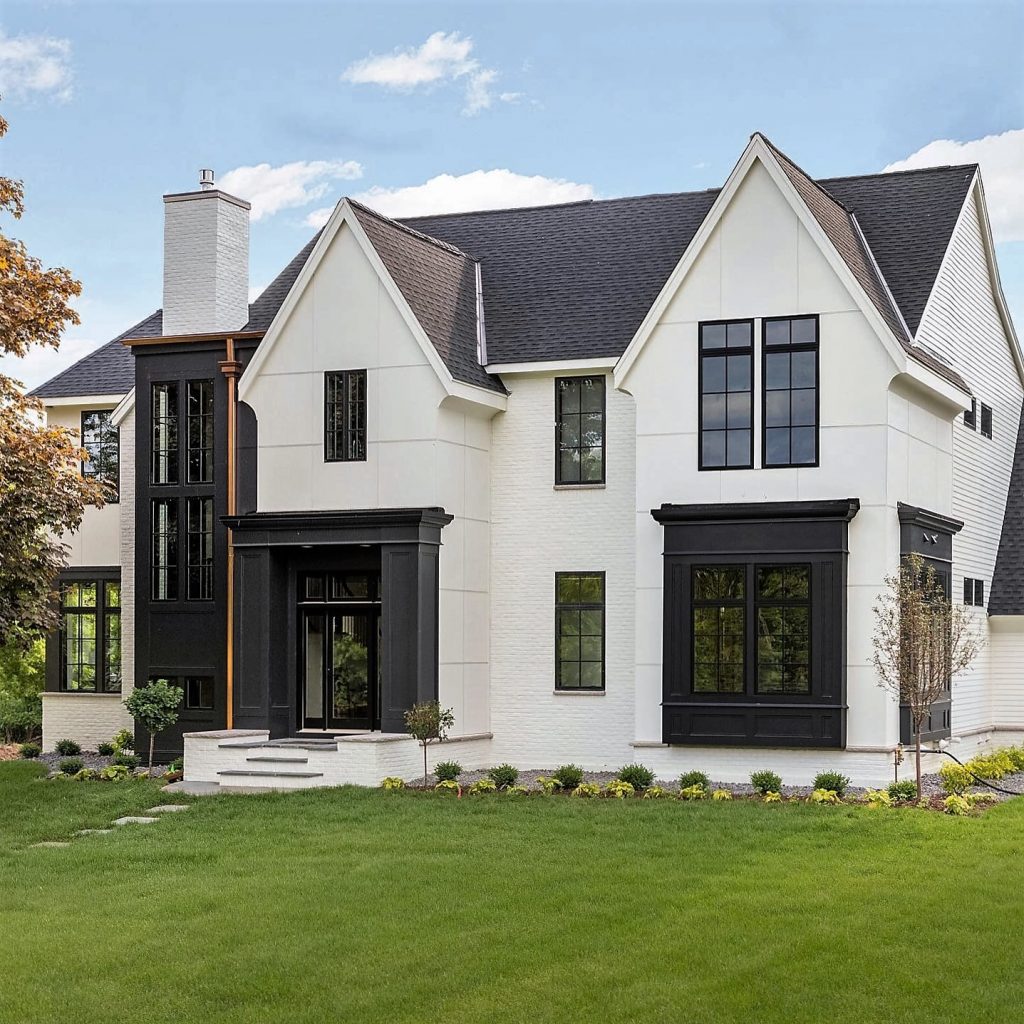 Design a Modern Tudor Style Home with Hensley
At Hensley Homes we specialize in custom modern homes that reflect the style you're looking for. We have the expertise to translate your vision into a reality. Contact us today to get started on your dream home!