Our clients love the look of quartz countertops and the material's ease of maintenance. Cambria, a quartz manufacturer that's popular with our custom home buyers, just released its new quartz countertops for 2020. The line-up of brand new styles coincides with Cambria's 20th anniversary. 
Trends in New Quartz Countertops
The 20 styles deputed by Cambria at the annual KBIS kitchen and bath show in Las Vegas included counters in shades of white, gray and black. One newcomer is Potrush, a style with navy veining and gold flakes that's sure to complement the current blue cabinetry trend.
With this new collection, Cambria touts random veining that makes the countertops ideal for larger applications. To showcase quartz's versatility, Cambria's booth at KBIS included quartz counters on a fireplace surround, bar top, desk and conference table.  
Wherever they are used, quartz countertops are made from natural stone that's stain-resistant and non-absorbent. The material is durable and maintenance-free, a big plus for today's homeowners. Matte and glossy finishes are available.   
New for 2020
Here are a handful of the new quartz countertops now available from Cambria: 
Archdale is a quiet wintry white with thin straight and bent veins that connect to form abstract sections with subtle, fine-grain capillaries.
Brittanicca Block is a new take on one of Cambria's signature designs. This style shows parallel lanes with unique veining, patterns and tones on a milky white background.
Queensbury features a white background with bold grey veins that flow apart and reconnect. White crystal veining adds extra sparkle.
Going with the blue hue trend in kitchens? Potrush features a porcelain-colored base crisscrossed with navy, gray, and black veins. Look for finespun filaments and gleaming gold flakes in this style, too.
Darker colors are showing up in more and more kitchens. Charlestown feeds this trend with a dramatic charcoal gray imprinted with meandering gray and white veining. Faint black currents ripple below the surface.
Another one of the dark new quartz countertops is Woodcroft. Look for sparkling golden lightning strikes and paler metallic streaks in this style.
Your Kitchen, Your Way
If you're ready to build a custom home with the kitchen of your dreams, contact us. We'd love to hear about your vision. For more information on Cambria, go to www.cambriausa.com. 
---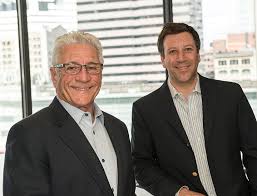 Ready to Join Over 400 Happy Cincinnati Custom Home Builder Clients?
Contact us to start your dream home conversation. From choosing the right lot to building the home of your dreams, we have helped over 400 families build what matters. Contact us to schedule an appointment.