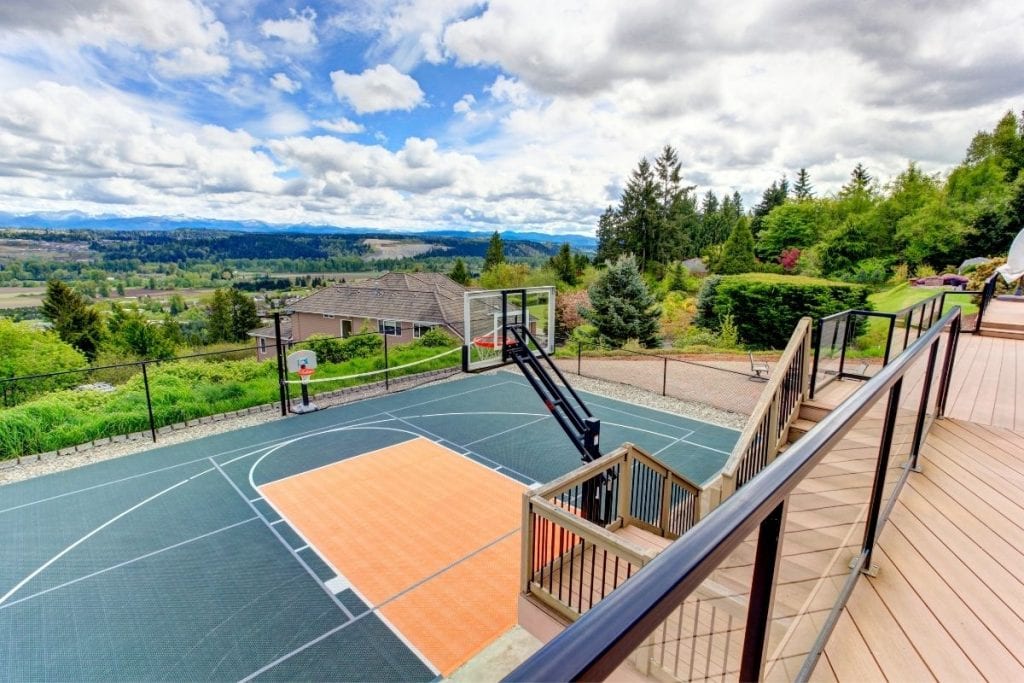 We believe that the great outdoors truly is great and that yards were made to have fun in. Whether you have a gaggle of young kids or are an empty-nester, we have ideas for you to make the most of your outdoor space just in time for summer. Read on for inspiration for a custom home sport court, pool, outdoor living or other recreational options.
Channel Your Inner Champion
An outdoor home sport court is a great addition to a custom home. It adds a private exercise area to your yard, no gym membership required. It can be used for basketball, tennis, pickleball, shuffleboard, volleyball and more. It's easy to transition between sports with different game lines painted on the court and an easily changeable net. 
Sports you can play include:
Basketball

Volleyball

Tennis

Pickleball

Badminton

Soccer

Lacrosse

Roller hockey
Sport courts can look great, too. You can personalize the court with your choice of colors and even add a logo. Courts can be full or half size to fit your space. 
You can enrich your family by providing easy access to sports; team and individual sports encourage communication and critical thinking. Outdoor sport courts are perfect for families and friends to use.
Make a Splash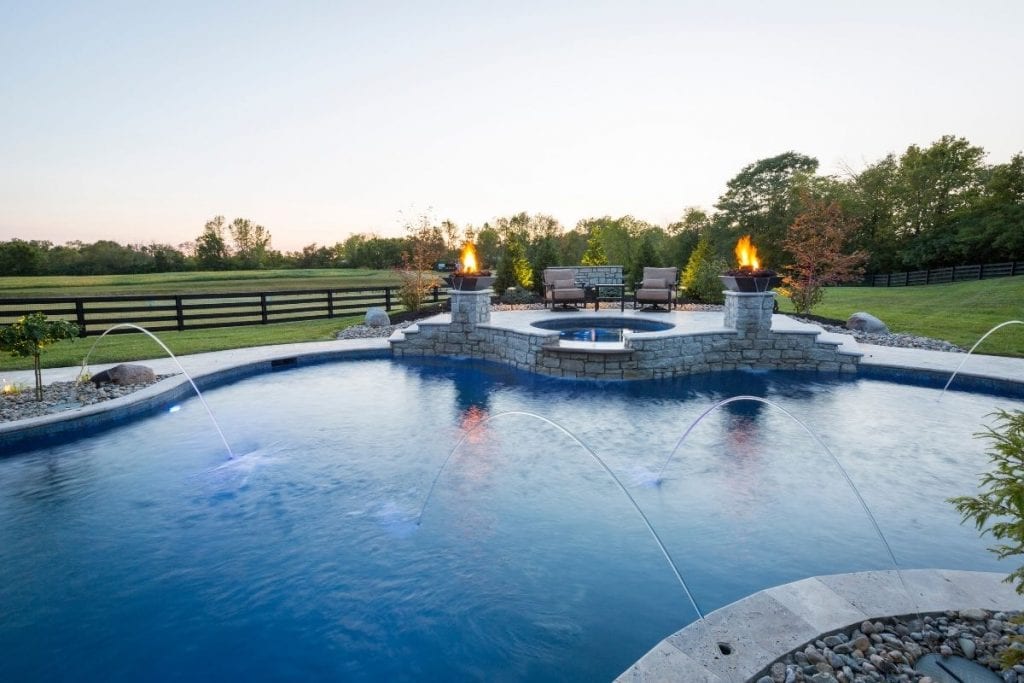 To cool down after an intense volleyball match, consider adding a pool to your luxury backyard. It could be a lap pool or simply a recreational place to relax after a long day. Pools add value to your home and to your life. 
Outdoor pools also provide an eye-catching view from inside your home and are perfect for warmer months. Landscaping and patios can be built around the pool to accentuate its features and create a backyard oasis.
Green Space
If your yard has ample amounts of green space, you have room to play even more sports. Consider adding a putting green or an outdoor golf simulator. You can even add a batting cage to your yard to perfect your swing or pitch. 
Leaving some of the lawn open will create space for kids or pets to run in. You can also bring out lawn games like cornhole or croquet when company comes to visit.
Monkey Around
If you have young kids, giving them a playset will make you the best parents in town. Designs range from simple, with a swing and slide, to elaborate, with tunnels for climbing through and ropes for swinging.
You can also put a trampoline in your yard to help your kids burn off energy, or for your own workouts. They can be installed above ground or in-ground, depending on how permanent you want them to be. If you identify with the more mature crowd and don't want to jump around, consider a trampoline swing, which provides a comfy place to lounge that's easy on the joints.
Work Up an Appetite
After a long day playing outside, it's time to fire up the grill. Consider a grill island that will be aesthetically pleasing and enticing for your family's grill master. 
You can also build a backyard bar. This could be attached to your grill island, to a window near your house, or freestanding under a pergola. You will appreciate the extra counter space when you have guests over.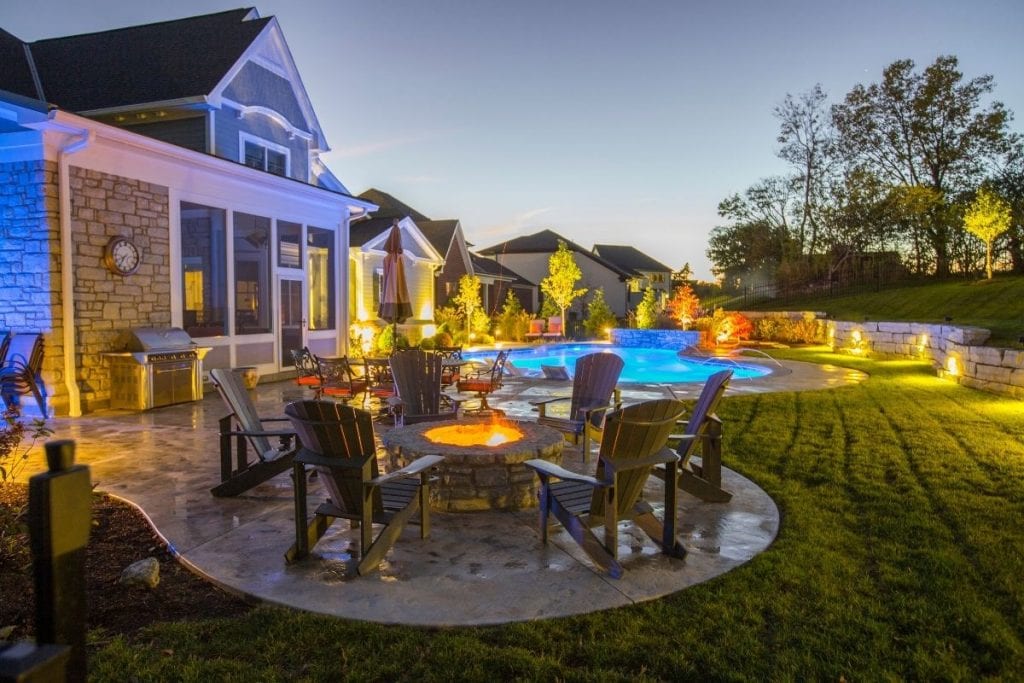 When it's time for dessert, impress the crowd with a DIY marshmallow station at your fire pit. Fire pits can be above ground or in-ground. To create the illusion of a separate space in your yard, place chairs in a circle around the pit and illuminate the s'more making with chic string lights.
Unwind
If you have a passion for gardening, show off your green thumb with flower or vegetable beds. You can also make a pocket garden for a hidden reading nook, sequestered from any chaos in the rest of the yard.
An outdoor movie theater, complete with a screen, speaker and seating, will provide a perfect end to any evening.
Lighting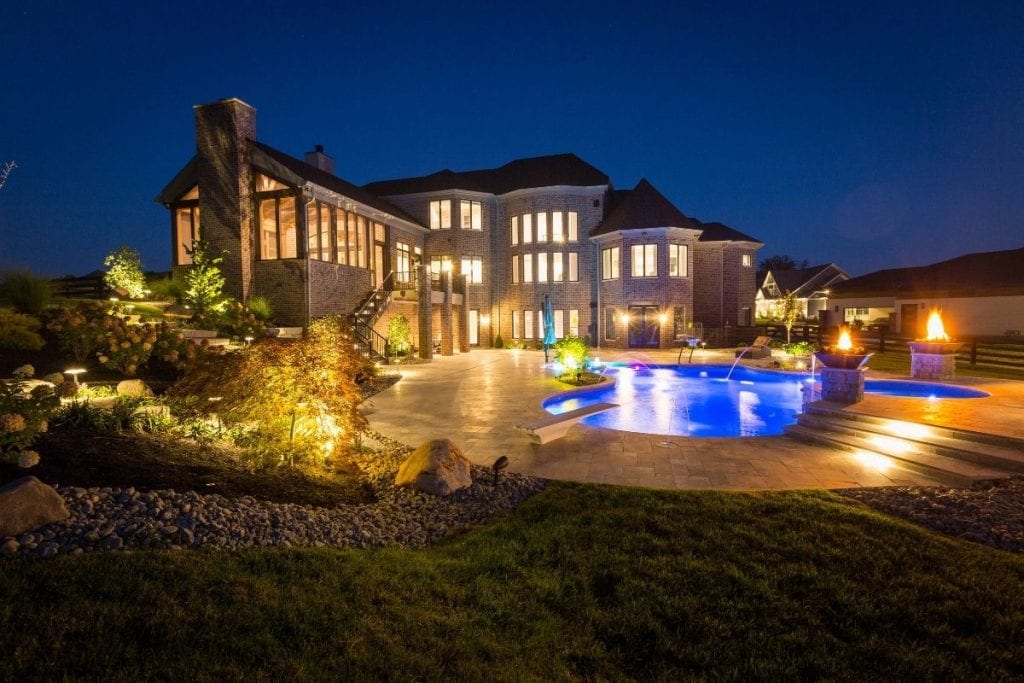 In order to optimize the use of your outdoor space, make sure you have proper lighting. If your recreational space is a ways from the house, consider path lighting to allow for play in the evenings. A pole lighting system will properly illuminate a sports court. String lights are a trending feature in many backyards that can provide a calming ambiance around a pool. You can also put security lighting on your house's exterior to ward off any unwanted visitors trying to play HORSE in the middle of the night.
Make a Game Plan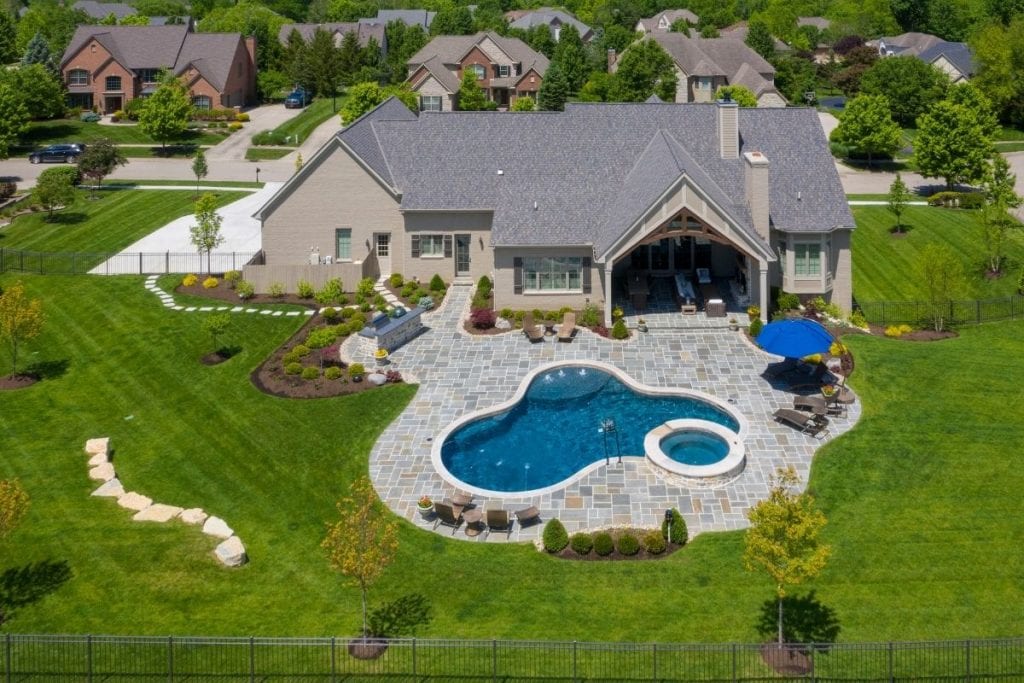 It is important to plan your yard just as you would plan the inside of your house. When done right, outdoor living and playing areas, like a home sport court, can complement the beauty of the house. Create a cohesive layout based on the importance of each feature and proximity to the house. Pay attention to exposure to light when it comes to choosing a location for plants and recreational areas.
Let us help you spend the time in a backyard that is 100 percent your vision. For design help and more, contact the Hensley Custom Building Group. We want to make your luxury custom home a reality.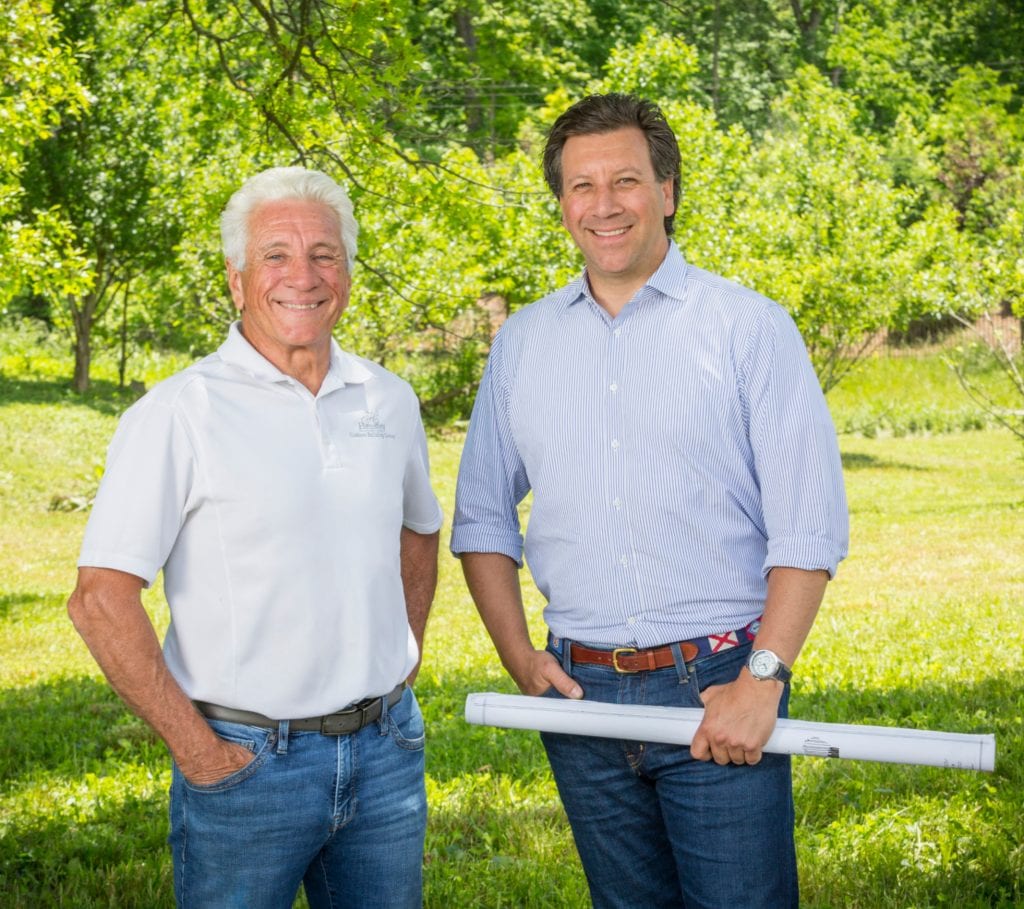 Ready to Join Over 400 Happy Cincinnati Custom Home Builder Clients?
Contact us to start your dream home conversation. From choosing the right lot to building the home of your dreams, we have helped over 400 families build what matters. Contact us to schedule an appointment.