With warmer days and so much time spent at home now, we're all looking forward to outdoor living. One amenity many of our custom home clients enjoy is the use of retractable screens to make the indoors blend seamlessly into the outdoors. 
We talked with Joe Stoeckel, owner of Tri-State Retractable Screens in Loveland, about his company and the latest trends.
Hensley Homes: Your company sells and installs Phantom Screens. What is unique about this product?
Joe Stoeckel: Phantom Screens blend seamlessly with your decor and disappear when you don't need them. We offer custom retractable screening solutions for doors, outdoor spaces, multi panel systems and windows.
HH: Our clients have used them for large openings and smaller ones, like with French doors. Why are retractable screens so popular? 
JS: Retractable screens are available when homeowners need them and hidden out of sight when they don't.
Unlike fixed screens that obstruct the view, Phantom's screens retract into their discreet housing when they're not in use to maintain your view while also providing protection when you need it. Phantom's screens can provide protection from environmental elements and provide added privacy. 
HH: And the screens can even help save energy?  
JS: Yes, they can retain heat in cooler temperatures and provide air circulation in warmer weather. Phantom Screens are proven to reduce the need to use your air conditioner.
HH: Retractable screens can be motorized, which is super convenient. What are some other new features? 
JS: Phantom just introduced MeshLock, a mesh retention system that keeps door screen mesh secure in the top and bottom tracks when the screen is extended or retracted. So the screens won't blow off the track when it's breezy. It keeps insects and debris from entering the home and stops small pets or pests from crawling underneath the mesh. 
HH: What tips would you offer about choosing hidden screens for a custom home?
JS: With custom homes, it can be difficult to integrate external products to the home and have it complement the unique design. Choosing Phantom Screens allows you to select a custom color to match the home's unique color scheme.
Homeowners can also consider a recessed installation in new construction of their custom home so the screens, including the housing, can truly be hidden when not in use.
You want to choose the best custom screens installed by a locally trained professional.

HH: You've been working with our clients for a long time. 
JS: Yes. Tri-State Retractable Screens started in 1996 and has been in business for 24 years. We like working with Hensley clients with our product lines because you build custom homes using the best products in the marketplace.
More About Retractable Screens
If you'd like to learn more about Tri-State Retractable Screens, visit the company's website. On the site, you'll find complete information as well as photos and videos of the company's screens for doors, large openings and windows.  
---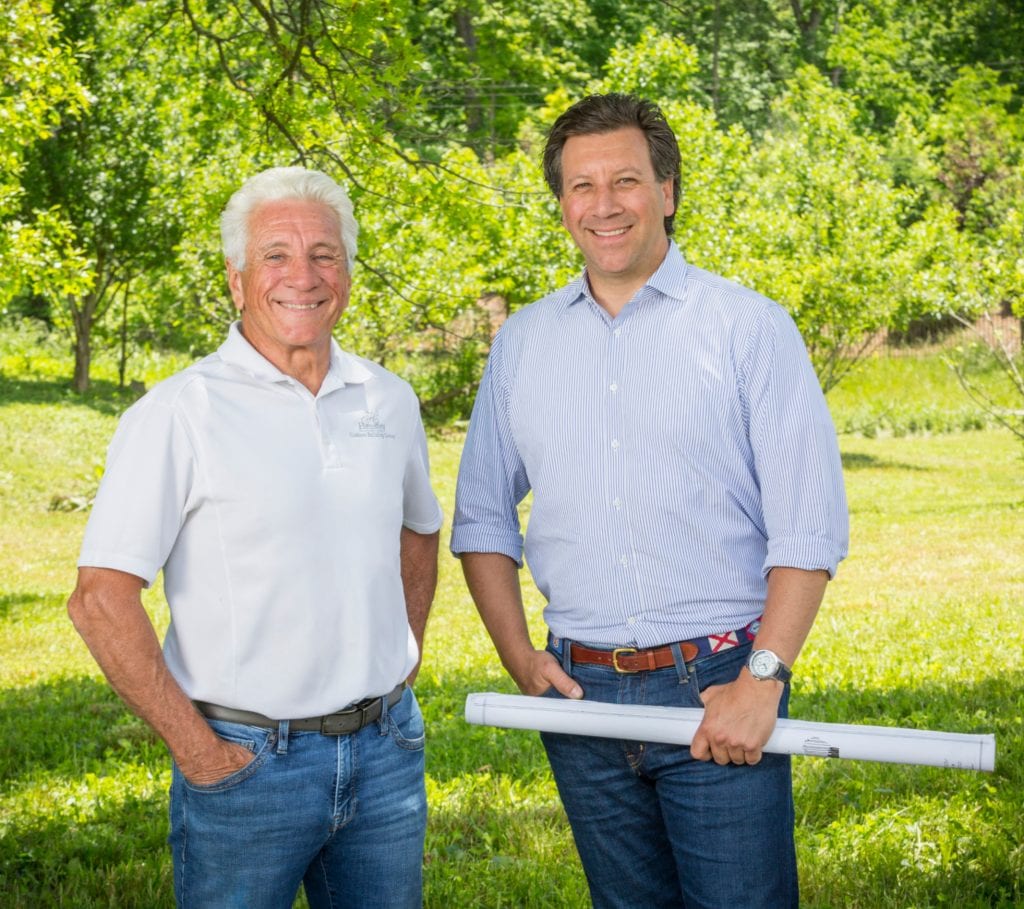 Ready to Join Over 400 Happy Cincinnati Custom Home Builder Clients?
Contact us to start your dream home conversation. From choosing the right lot to building the home of your dreams, we have helped over 400 families build what matters. Contact us to schedule an appointment.