Designing Your Multigenerational Home
Gaze into your crystal ball and imagine your new custom home in five, 10 or even 15 years. Who will be living there? As a Cincinnati custom home builder, we know that multigenerational homes are a great option for many of our clients.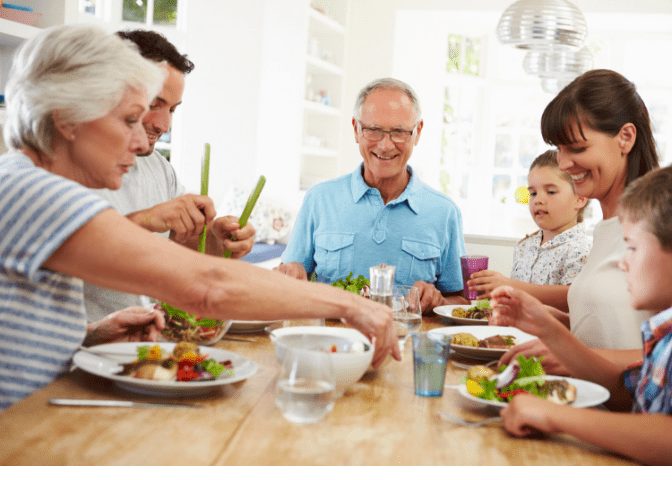 Think about it: Maybe your aging mom will move in. Or your grown son will need housing while he saves up for his own place. In those years, your needs may change, too.
Choosing a multigenerational home design isn't a bad idea: If not for your own family, then as a desirable amenity for resale. In fact, AARP reports that 51 million Americans live in multigenerational homes.
A Place for Mom
Call it a mother-in-law suite or granny flat, a separate living/sleeping space in your home can be perfect for aging parents or any other long-term resident. Paul Studer of Studer Residential Designs has created lots of options for Hensley Custom Building Group clients looking to accommodate extended family members—either for a short visit or a longer stay. "We created one apartment behind an attached garage," Studer says. "Their mom was active and mobile. She could live on her own as much as she wanted or spend time with the family."
"A suite for aging parents is usually on the first floor of our custom homes," says Tim Hensley of Hensley Custom Building Group. "That way mom or dad is close to the main living area but has their own space and doesn't have to go up and down stairs."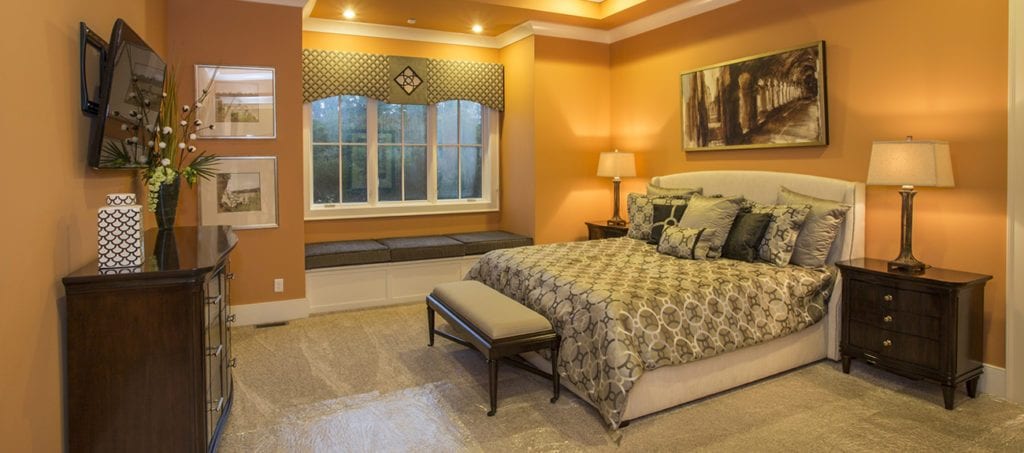 So what amenities should be included in a self-contained suite? "A bedroom, bathroom and big closet," Hensley says, "and you could add a seating area and small kitchen." Kitchenettes in a multigenerational home can be very simple, Studer says. A small fridge, microwave, sink and coffee maker will cover most needs. If there's no kitchen or kitchenette included, it's a good idea to place the suite close to the home's kitchen.
Make It Easy
Given that your suite may be intended for older people, you should follow universal design principles. Make hallways and the bathroom spacious enough for a wheelchair or walker. Avoid level changes in the floor if possible. Consider sinks that a wheelchair could roll up under. Choose levers instead of knobs for doors and cabinetry. Grab bars in the bathroom and a no-threshold shower are helpful. And don't worry about an institutional look. "We can make all of these elements blend in with a luxury home," Hensley says.
In fact, following universal design throughout your home makes sense: When things are easy to use, everyone benefits, whether they are 6 years old or 86.
Another amenity to consider in your new home is an elevator. You can leave space for a future shaft by stacking closets above one another on separate floors. A 5-by-5-foot space can be used for closets now and can be easily converted to house an elevator later if it's needed. "We do a lot of elevator rough-ins," Studer says.
Multigenerational Homes for Boomerangs
Just when you thought your kids had launched, they show back up again. Maybe for a short visit or for a longer stretch. "A bonus room can make a great place for grown-up kids," Hensley says. Space above a garage with a separate staircase is one option. Another possible spot for returning children is a finished lower level. "It's nice to have a separate entrance," he says. Allowing your kids to come and go as they please is a good way to maintain everyone's independence.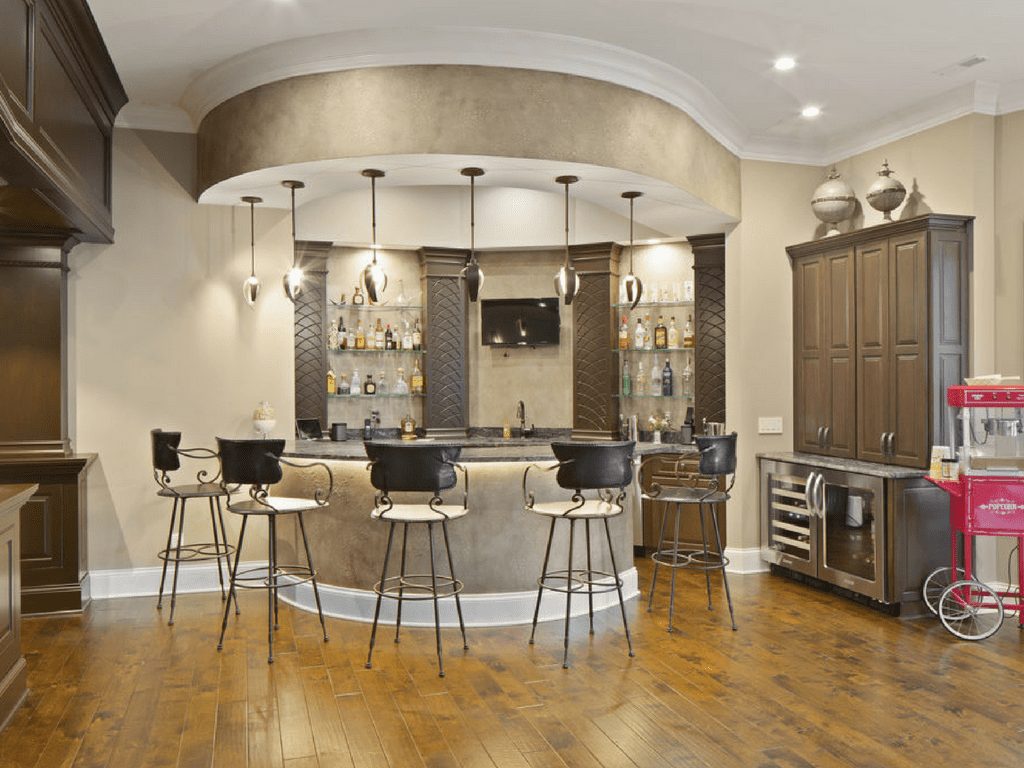 Housing grown children and grandchildren on a lower level provides privacy for everyone. Even for a short visit, Studer says, "it's nice to have their own space to let kids be kids."
As with the mother-in-law suite, you can plan for a small kitchen in this space, too. Or you may look forward to sharing meals as a family in the main part of the house.
To Share or Not to Share?
When designing a multigenerational home, you should think about what amenities to duplicate. Separate kitchens give everyone the ability to prep their own food when they want, while still eating together on occasion.
Adding an extra laundry space can help generations live independently. "You can put stacking units in pretty small spaces," Hensley says. With duplicate units around your house, you might decide it would be convenient to put a washer and dryer right in your master suite, as well.
Outdoor living can take a number of forms in a multigenerational home. Your mom and dad might like a small garden or patio for themselves or look forward to spending time outdoors with you. A sliding patio door in the mother-in-law suite adds an appreciated link to the outdoors. Keep in mind that stairs to a deck or balcony could be difficult for an older person to manage.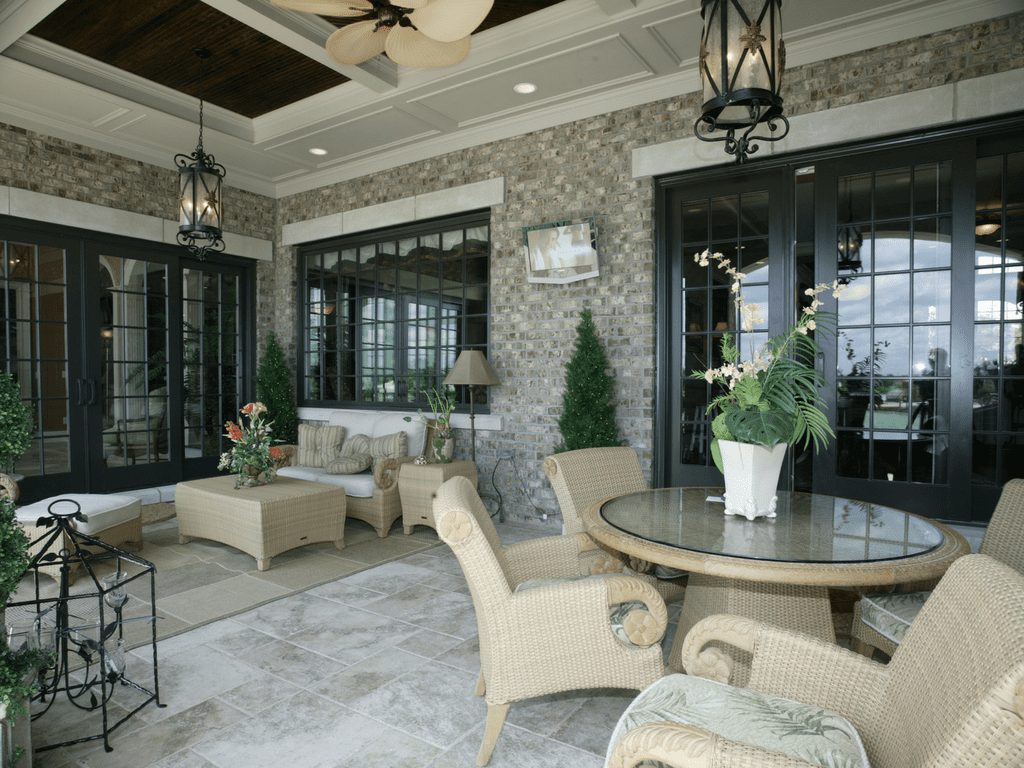 Separate zones for heating and cooling can be a wise choice: Sometimes older people prefer warmer rooms. No matter who's living in your home, it doesn't make sense to heat and cool spaces that aren't used frequently, Hensley explains.
Benefits of Multigenerational Homes
"People like to include these options in their homes," Hensley says. Making space for family can create strong bonds between generations. It might allow for grandparents to know or help take care of grandchildren. And, it can alleviate isolation and loneliness.
If you're thinking of building a home for extended family, contact us. We'd love to help make your dream home come true.