We are excited to announce new projects taking place at our Meadows at Peterloon and Twin Fences building locations. These homes will get all the benefits of Indian Hill style living along with the convenience of being just minutes away from the shops and restaurants in Montgomery. Our clients are working with us to design beautiful new custom homes in a variety of styles. Here are a few renderings of custom homes at Peterloon that have been developed in the design process.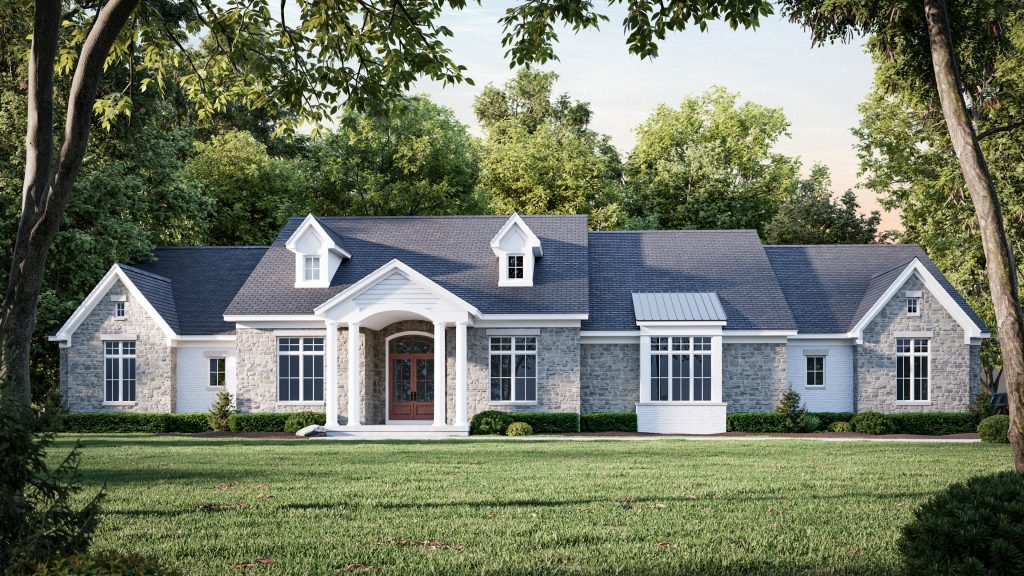 The Emery
This custom ranch home comes with all the convenience of main floor living. The stone complemented with white painted brick gives the home an understated elegance with a hint of cottage charm. The stately white columns at the entryway tie the look of the home together.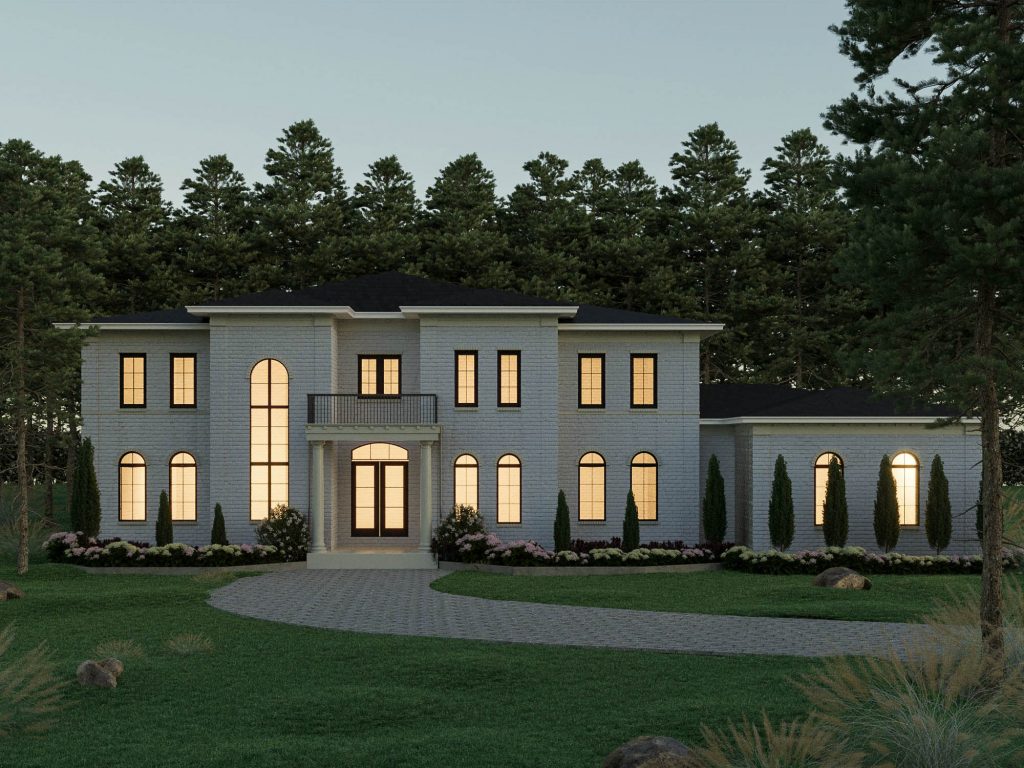 East Side Contemporary
This East Side Contemporary home brings a bold modern look to the Meadows at Peterloon. With clean-lined geometric design, white brick and black framed windows, this home is the essence of contemporary style inside and out. It's no surprise that many of our clients are leaning toward this type of modern style.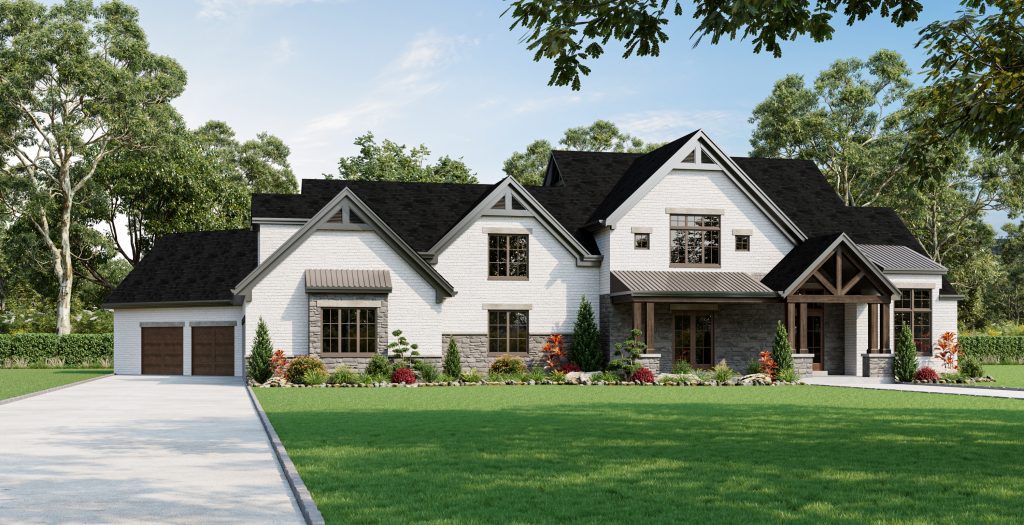 The Hopewell
If the Hopewell were a person, it'd be the life of the party. With a variety of eclectic materials and tones that complement each other like light gray brick, dark timber accents and gray stone, this custom home has something for everyone. The tan trim around the windows and wood garage doors pulls the whole exterior together to create warm and welcoming curb appeal.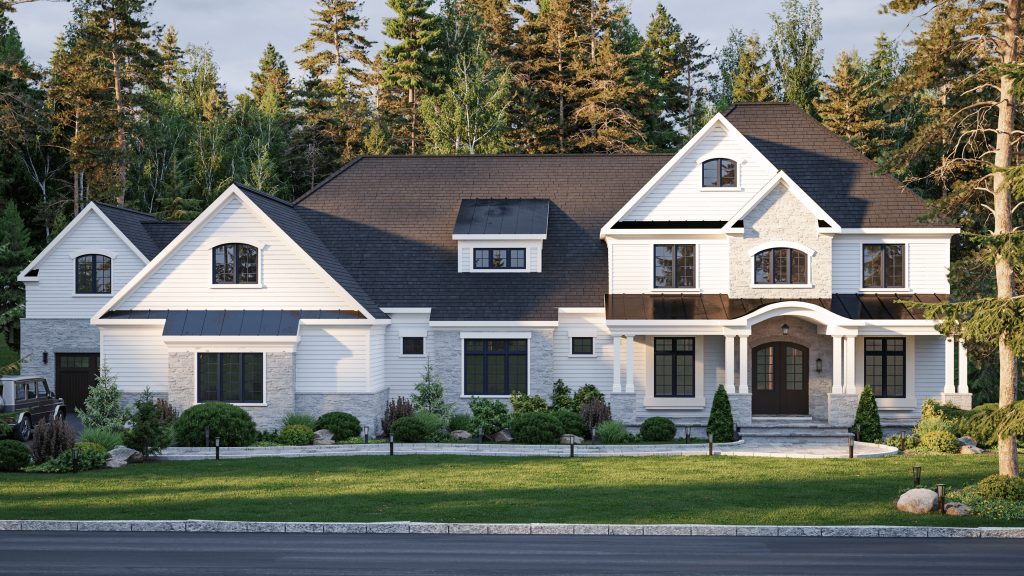 The Gibson
The Gibson is the perfect custom home for a big family. It takes a slight twist on the popular farmhouse trend by adding stone accents a bit of a Craftsman style. There's room for the whole family on the front porch and room for their cars in the garage. A gentle arch above the front entry porch makes an inviting first impression and welcomes visitors and family alike.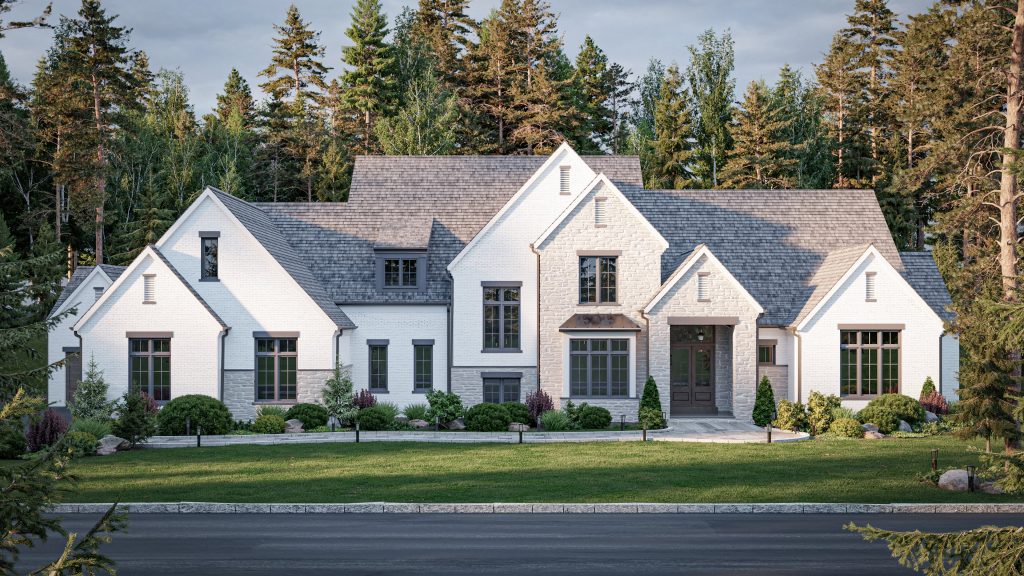 Highland Park
Highland Park brings flavors of French chateau style to the Meadows at Peterloon. With tall angled peaks and a refined look with tall windows, the Langhorne represents a modern take on French eclecticism. Find your ooh-la-la right here in Cincinnati with a custom luxury home designed and built in this style.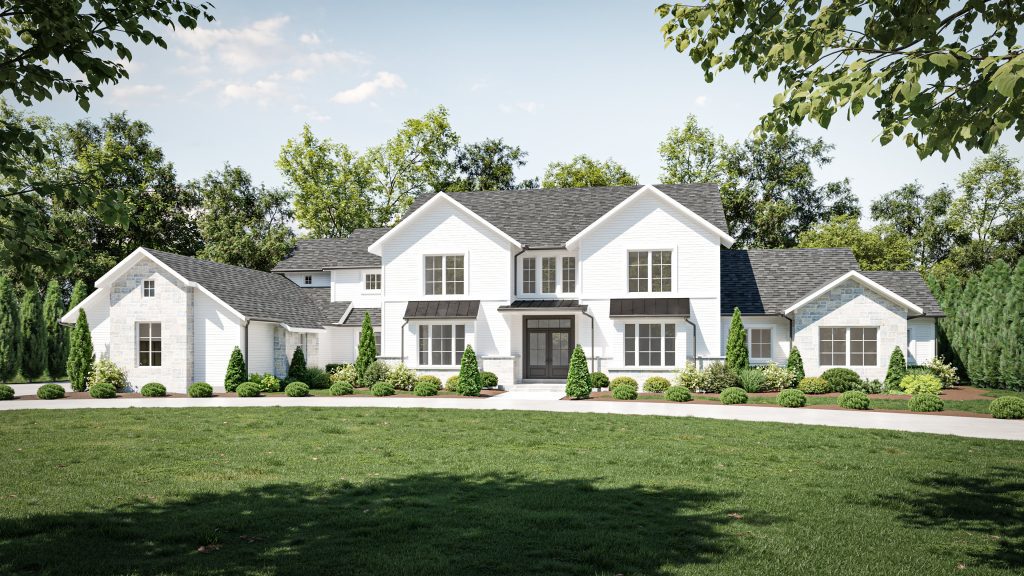 The Larking
The residents of The Larking will enjoy plenty of natural light and an updated traditional style in this custom home for Peterloon. With a clean white exterior accented by a dramatic entry door and metal roofing, this design takes a somewhat minimalist feel to the next level of comfort and good looks.
Create Your Own Custom Home Rendering with Hensley
At Hensley Homes, we build custom luxury homes in a variety of styles, and have built more than 50 homes in Indian Hill over our 35-year history. Ready to design your own custom home? Contact us today to get started. Visit our Indian Hill custom home gallery for more inspiration.