Fall is just around the corner. When the weather turns cool, our Cincinnati custom home builder clients start dreaming of fireplaces and firepits. Here's what's "hot" this year with fireplace trends: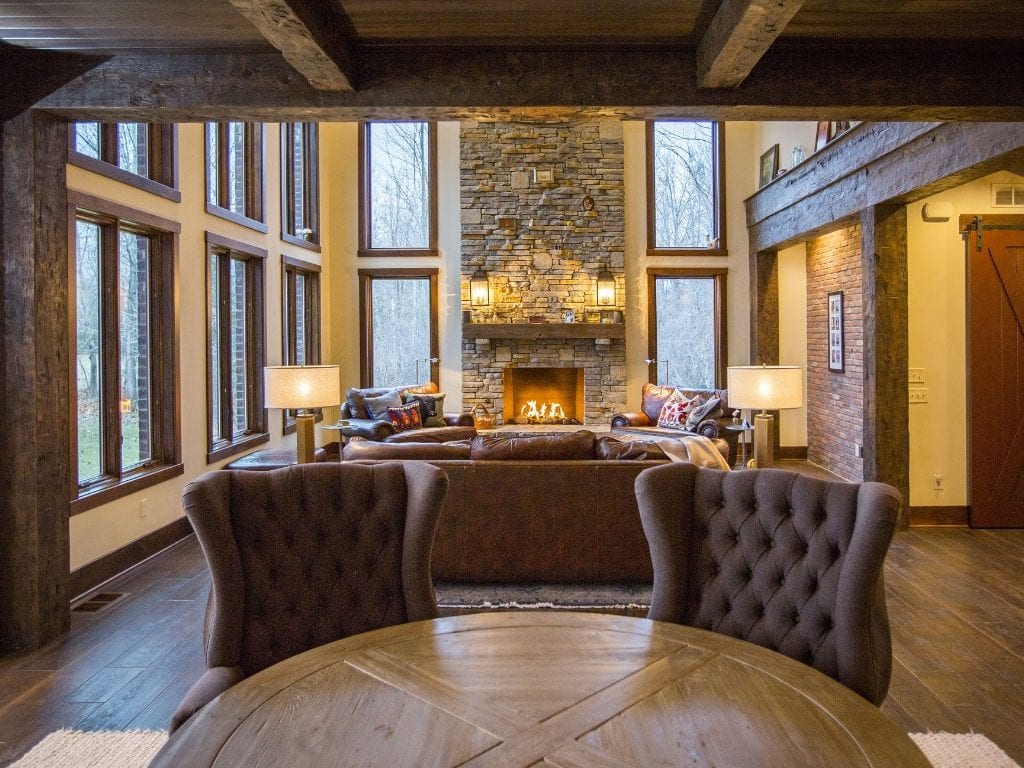 New Fireplace Trends 2020
For centuries, fireplaces have been at the heart of homes. Still, your ancestors might not recognize how the look of fireplaces has changed.

Linear fireplaces stretch out to give a contemporary look and showcase a band of cheery flames. Some of these fireplaces also feature LED lighting to provide an atmospheric glow. Look for corner placement with ribbon or horizontal fireplaces, too. You'll have a view of the fire from more than one angle.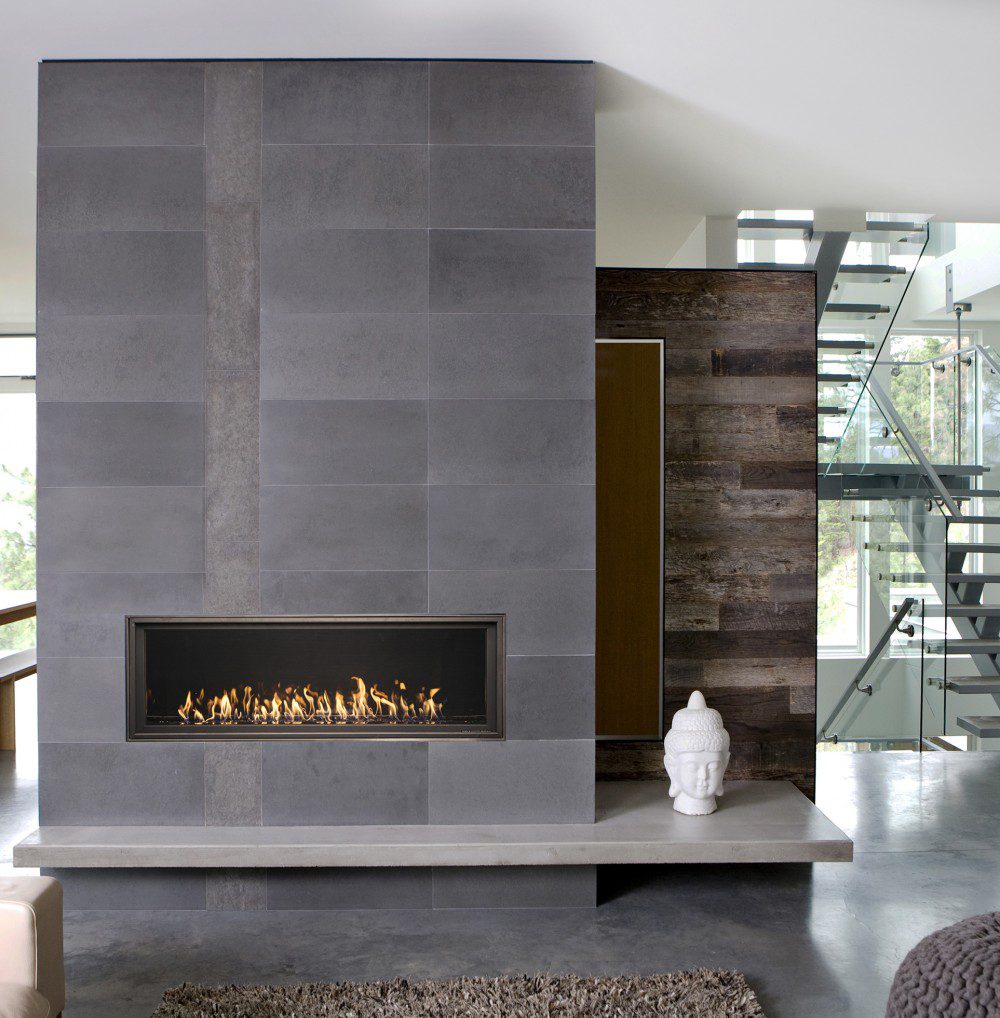 When it comes to fireplace shape, long and skinny is hot, but so is oversized. Large, square fireboxes command attention and can feel more proportional to vaulted spaces. If you're thinking of mounting a wide screen TV above the mantel, a larger fireplace won't look dwarfed.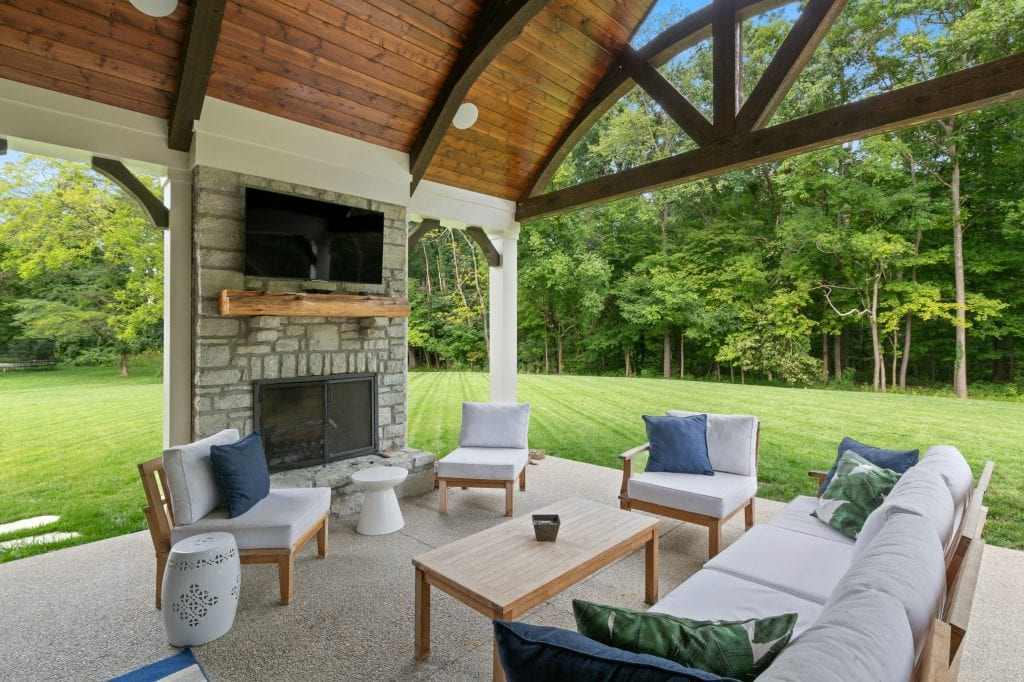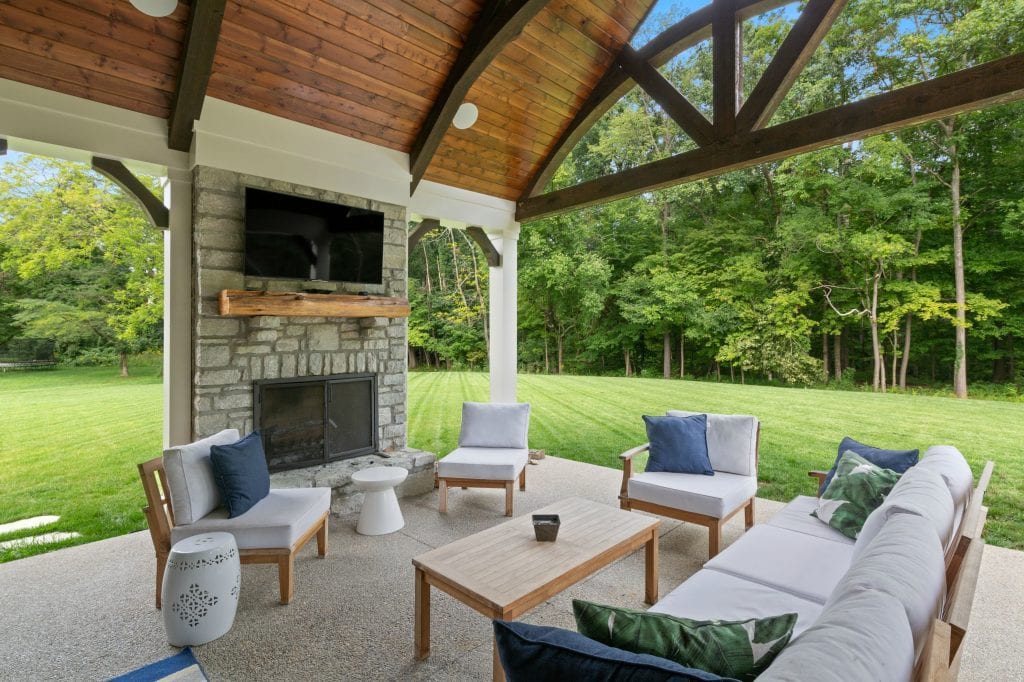 Whatever the size or shape, gas is still popular for fueling custom home fireplaces. If you have easy access to firewood, a traditional wood-burning fireplace can't be beat for old-fashioned charm.

Outdoor Fireplaces Spark Warmth
Our custom home clients love their outdoor spaces so much, they want to stay out there as long as possible. On chilly nights, a heat source is welcome on your deck, patio or porch.

Consider installing a patio heater on the ceiling or walls of your outdoor space. Heaters that use radiant heat can create a warm and cozy feel in an open area.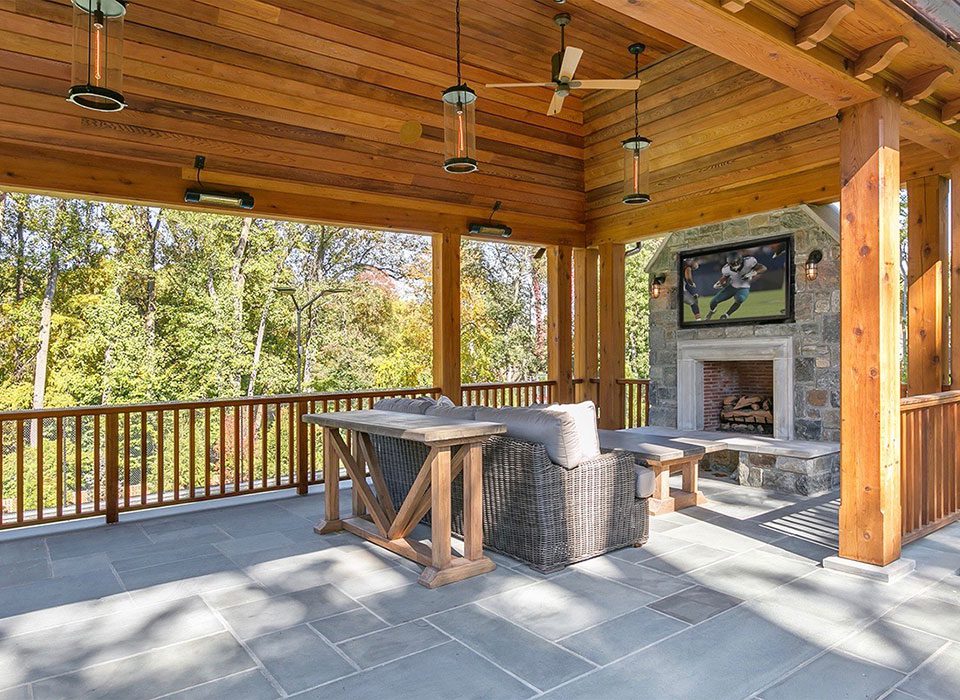 Outdoor fireplaces can have the traditional look of an indoor fireplace, especially when surrounded by stone or brick. Like the indoor units, these fireplaces can be fueled with gas or burn wood.

One of the newest looks in outdoor fireplaces actually has a retro vibe. The rounded teardrop shape of these units echoes mid-century styles.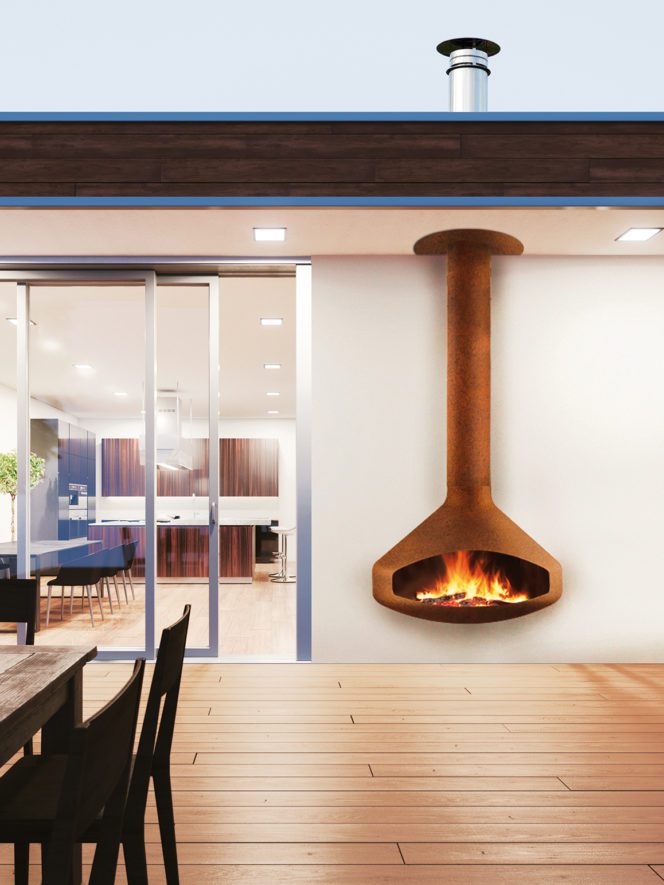 Fall for a Firepit
Whether you're entertaining family or friends, everyone seems to love sitting around a fire. Built-in firepits create a permanent spot for relaxing fun. One way to make a fire even faster and easier? Choose to install a gas-fueled firepit that you can light with just the push of a button.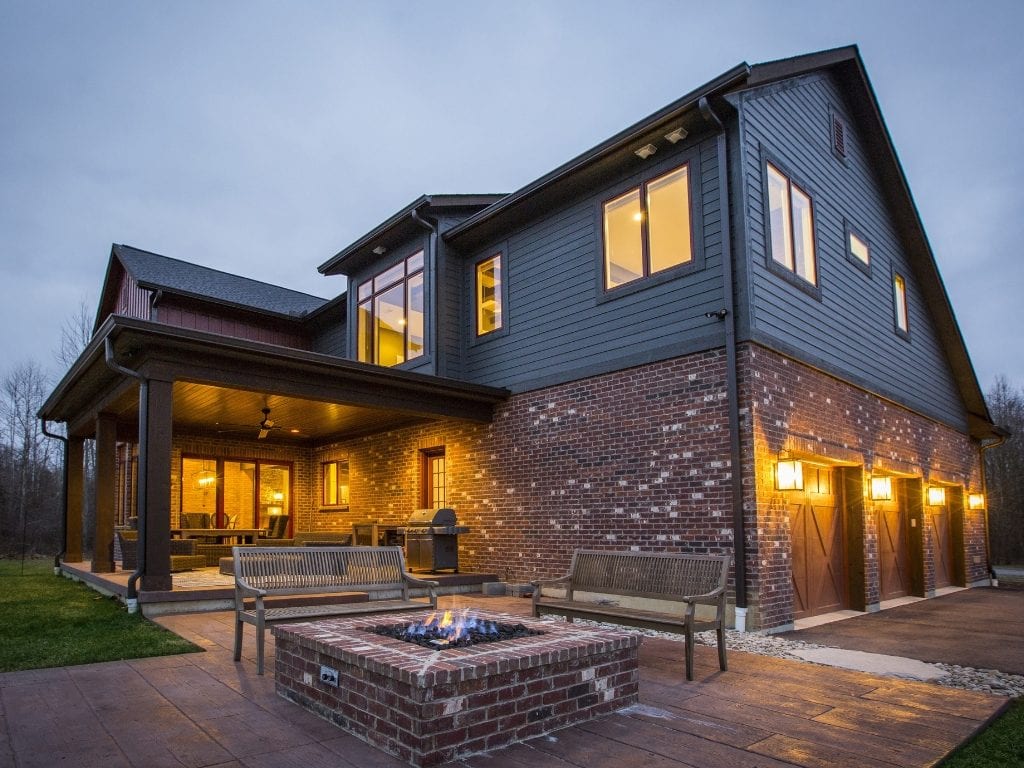 Warm Wishes
What would your dream fireplace look like? Contact us to talk about your vision for a custom home. We'd love to hear your ideas.