We all know the kitchen is the heart of the home. So, when you build from scratch, you want to create the perfect custom home kitchen.
Every detail matters in this hard-working space. If you can put things (like cooking oil or your favorite spatula) right where you need them, it will make meal prep that much easier. And the opposite is true, too: If things you use all the time are hard to reach or locate, you'll waste time and energy.
The kitchen designers Hensley clients work with strive to develop spaces that are efficient and suited to the people who will use them. Time spent in the design process is key. And, it starts with noticing the little things you like and don't like about your current kitchen.
We have plenty of Hensley Homes kitchens that can inspire your custom home kitchen. Take a look at our Custom Home Kitchen Gallery as a starting point. You'll also find many helpful tips in this article from Houzz. The article, "Details That Count: 17 Designer Tips for a Great Kitchen," offers great ideas for camouflaging outlets in the backsplash, installing under-cabinet lighting and mistakes to avoid. After all, you want your new kitchen to work and feel great, not annoying.
One idea is to use pop-up outlets (like the one shown below from Mockett) that can be hidden when not in use.
Another idea the article suggests is designing a charging drawer that gives you a designated space to plug in all those smart devices helps reduce counter clutter.
Are you ready to imagine your custom home kitchen? We'd love to hear about your ideas. Contact us today to schedule a no-obligation consultation.
---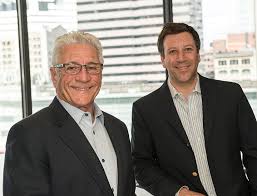 Ready to Join Over 400 Happy Cincinnati Custom Home Builder Clients?
Contact us to start your dream home conversation. From choosing the right lot to building the home of your dreams, we have helped over 400 families build what matters. Contact us to schedule an appointment.