A lot of thought goes into designing a wine room that not only beautifully displays your collection but preserves it properly. Similar to an in-home bar, wine rooms and cellars exhibit your treasured bottles, but a major difference is that wine requires temperature control unlike spirits. Wine storage is all about the intent of your collection. Read on to learn how to design the perfect wine room for your collection.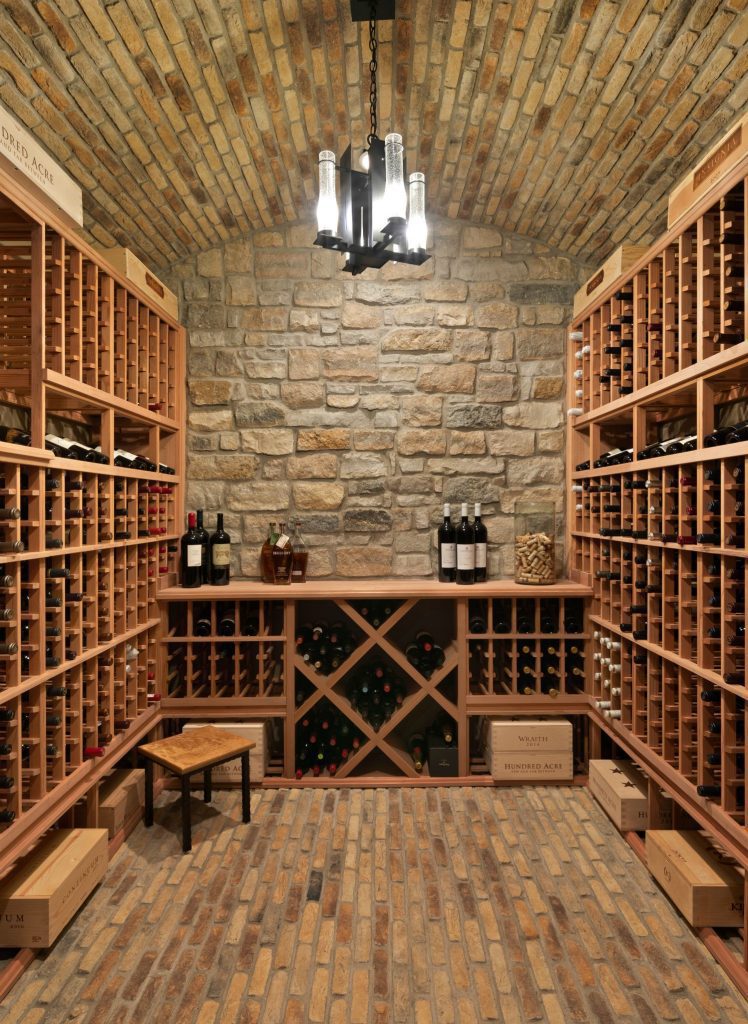 Size and Storage
The amount of storage you need ultimately depends on the size of your collection. Are you or do you intend to be a long-time wine collector and only drink from your stash on special occasions? Or do you drink more often and have inventory that experiences a lot of turnover? No matter how much you drink, you want your collection to look as ample as possible as often as possible. To keep up with the full-looking aesthetic it's all about how you display your bottles. If you have a smaller inventory, it makes more sense to expose the body of the bottles with the labels facing forward on a wine rack. If you have a larger inventory you might be more likely to store your bottles so that just their corks or "capsules" are exposed. You are less likely to notice a bottle missing this way. Also, if you intend to save a certain bottle or case for an extended period of time, leaving the bottles in their wooden crate is a trendy way to store it, whether placed on an eye-level shelf for display or down below.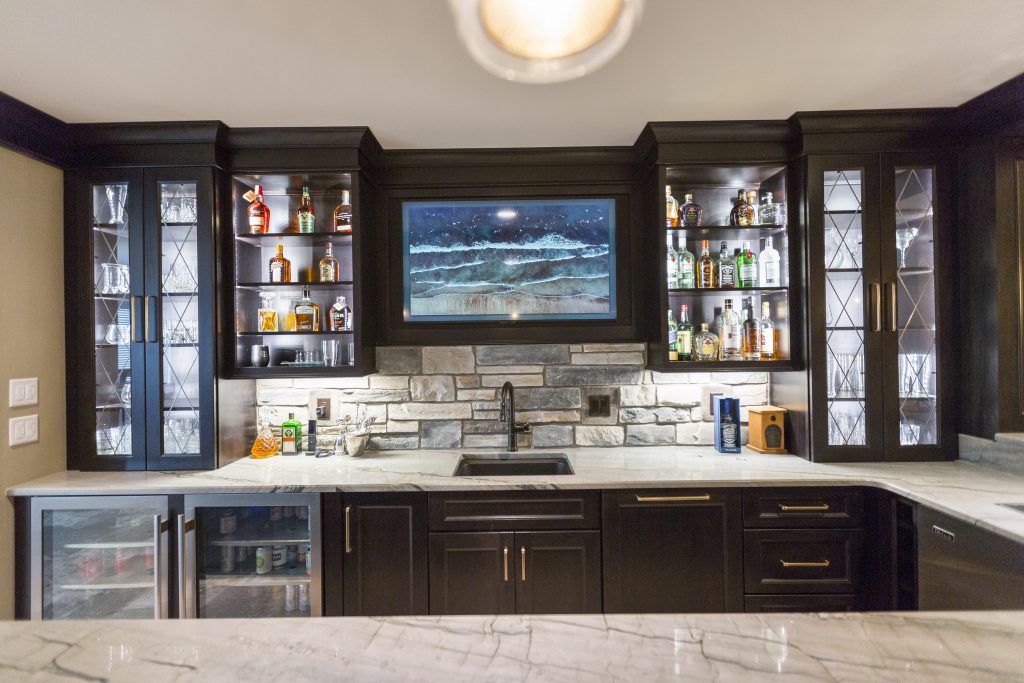 Heating and Cooling
There are semi-strict guidelines for the temperature and humidity of the environment of where you store your wine. The temperature should be between 55 and 65 degrees and the humidity should be about 50 to 70 percent. To follow these guidelines you'll want to consider wine coolers and cabinets. Wine coolers are meant for wine you intend to open soon, within a day or two. Wine cabinets are intended to refrigerate bottles for an extended period of time. Cabinets balance and maintain conditions to preserve and assist the aging process. Coolers do typically cost less however they don't offer as wide of a variety of rack styles. So, depending on the intent of your collection, you'll want to look into one of these appliances. Lights are another thing to consider when designing a wine room because an excessive amount of light can affect the temperature of your wine.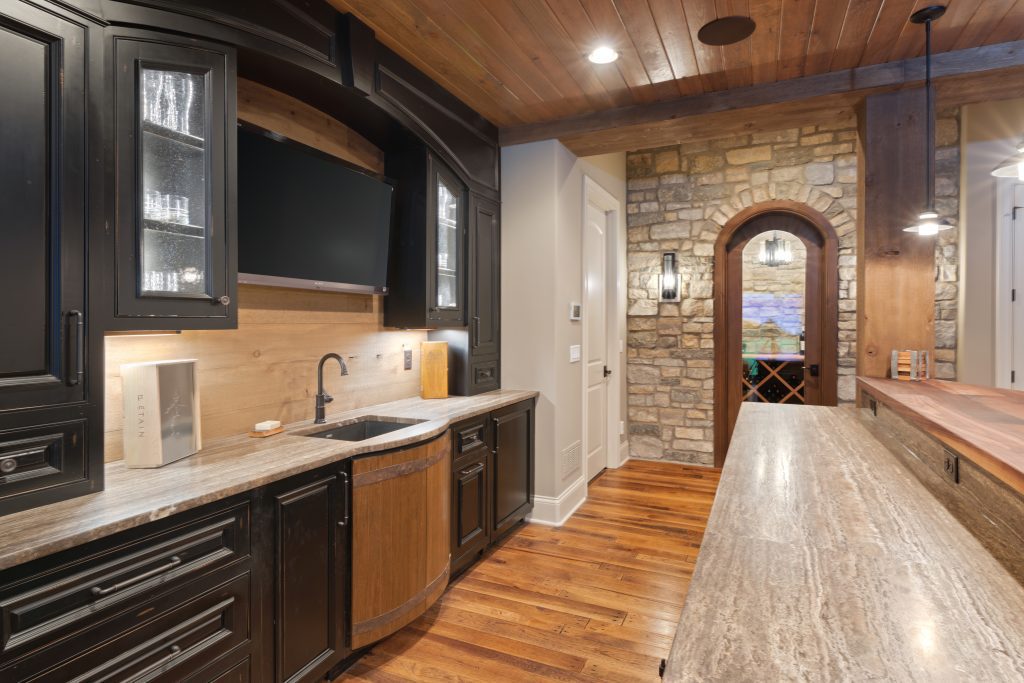 Accessories
A fun part of designing a wine room is all the accessories you can include. A sink is a great option for easy cleanup of glasses or other serving pieces.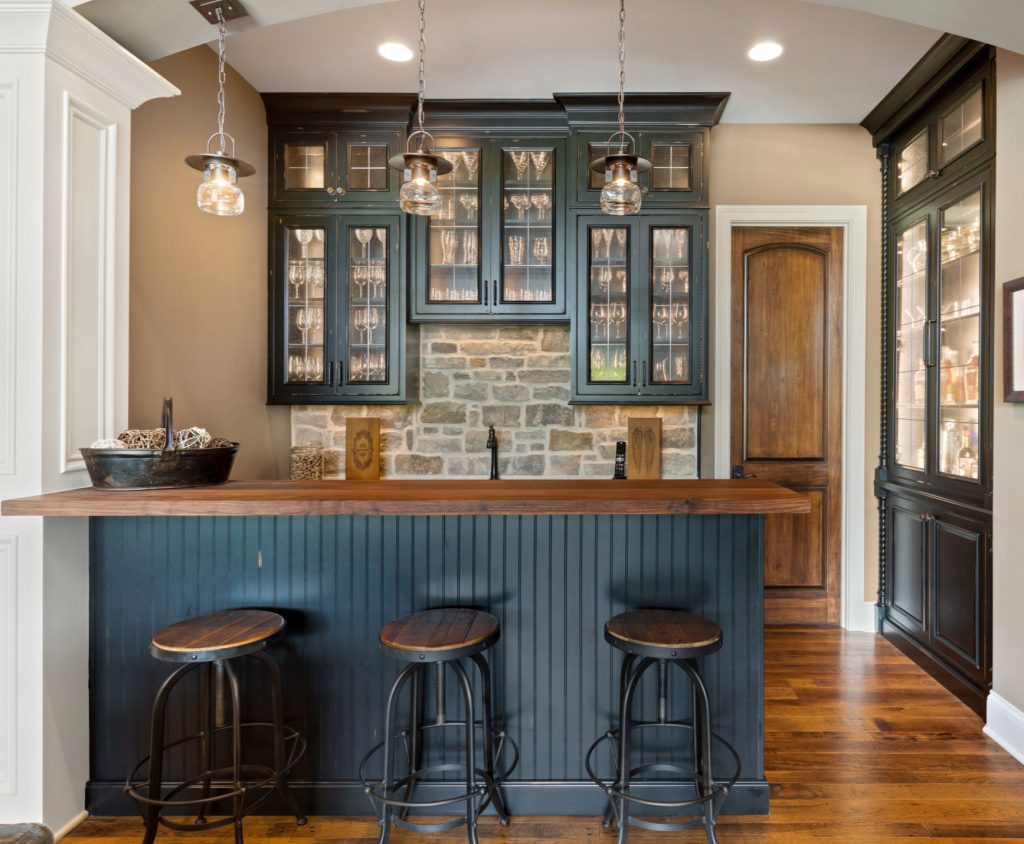 A lot goes into the experience of enjoying wine; the smell, the environment and even the glass you drink it out of. Glasses with larger bowls are meant for chardonnay, pinot noir and burgundy while taller glasses are better for reds, whites, rosé, spritzes and sparklings. Selecting the right glass is crucial and so is its storage. Glass cabinets are a great way to store glassware where you can see what you're looking for.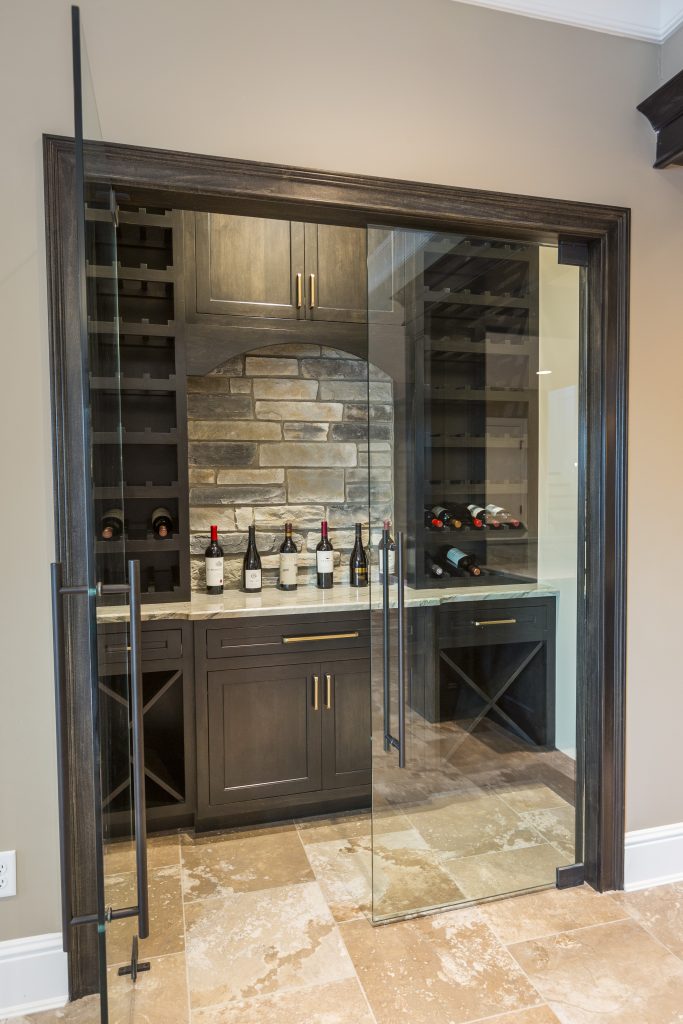 Location
Now that you know what you want included in your wine room, where should it be in your custom home? There are a few things to keep in mind when choosing a location for your new wine space. Smaller collections can fit into a closet-like space whereas bigger collections may require an entire room. The location of your collection also depends on the semi-strict temperature and humidity guidelines for wine storage. It's important not to store your wine somewhere where it will be in contact with direct sunlight. Whether it's on the lower-level of your home or in a closet-like space, away from windows is your best option. If you choose to build a wine room on the lower level of your home, you may also want to consider designing a comfortable space right outside the room where you can enjoy your wine, as the wine room itself may be too cold to spend a relaxing amount of time in.
Designing a Wine Room With Hensley
Ready to make your wine wishes come true? We'll help you design your dream wine room, whether you open 20 or 200 bottles a year. Contact us today to start planning your new home.
---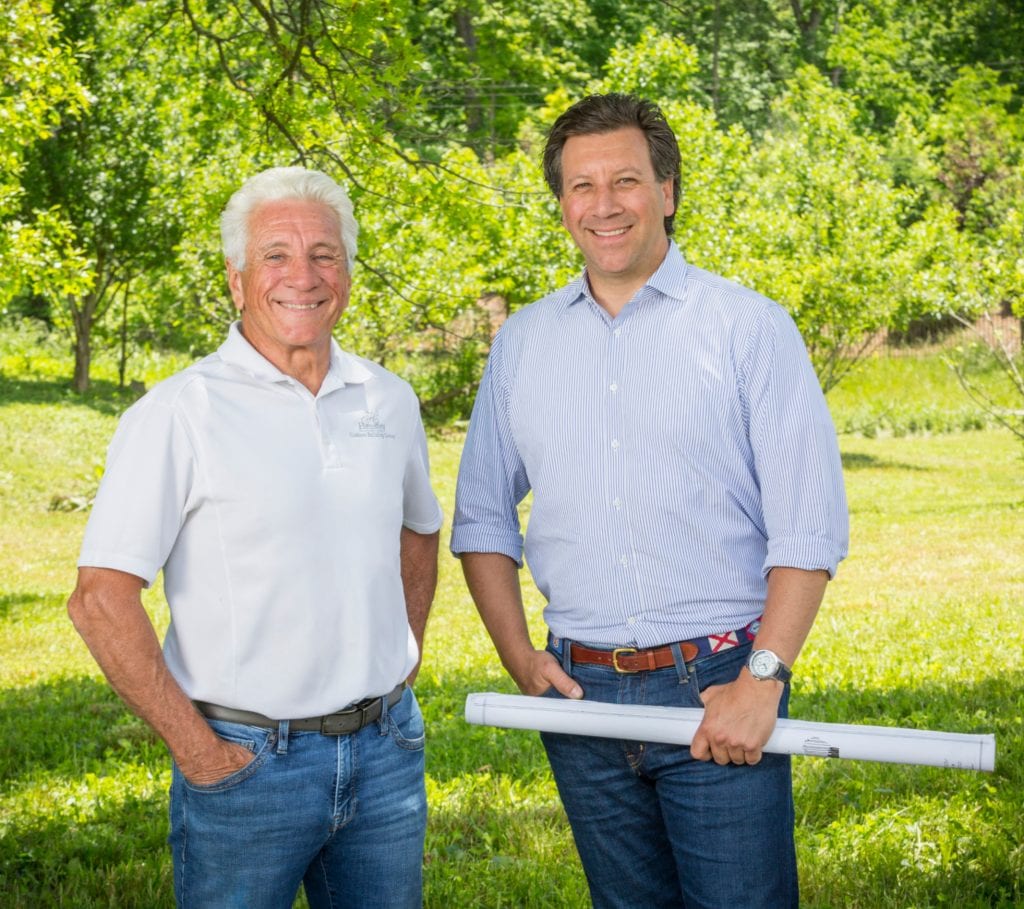 Ready to Join Over 400 Happy Cincinnati Custom Home Builder Clients?
Contact us to start your dream home conversation. From choosing the right lot to building the home of your dreams, we have helped over 400 families build what matters. Contact us to schedule an appointment.