Having a pantry that works for you and your family can help you be more sustainable, organized and even help your family be healthier. Check out our top pantry ideas to upgrade your space in your new custom home.
The Beauty of a Walk-In Pantry
If you are in the process of designing and building a new pantry, we've got some inspiration for you. We always recommend a walk-in pantry if you have the space. You'll never have to worry about lacking storage space or poor lighting and it's easier to see what you have, keeping food from going bad and ultimately saving you money.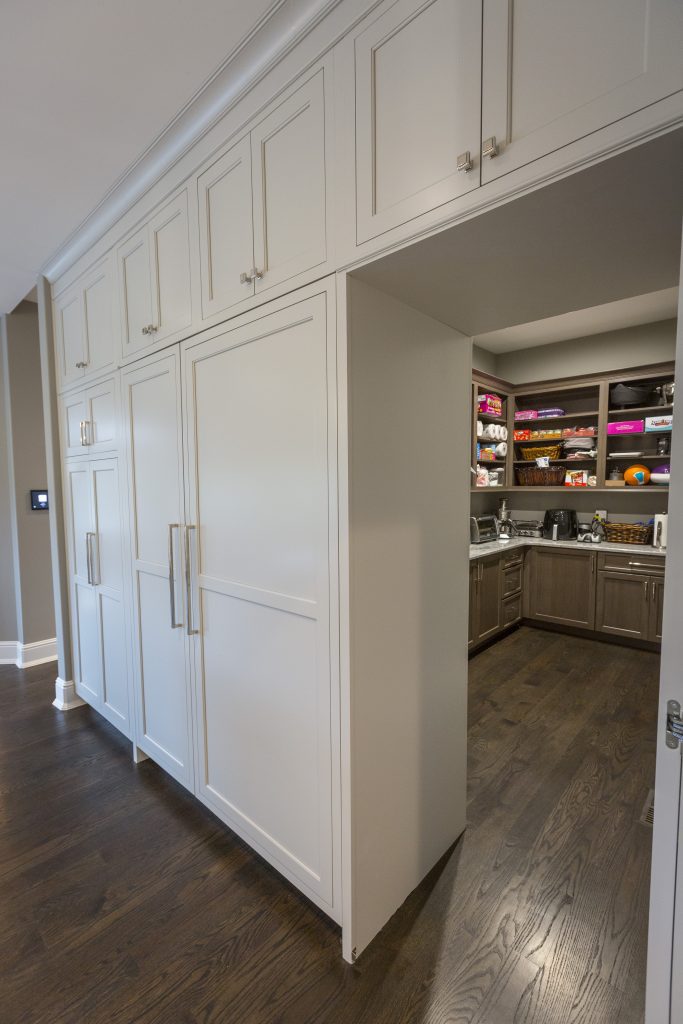 Walk-in pantries can be enclosed or open. You can keep them hidden or enjoy the airy aesthetic of glass doors and pantry decor.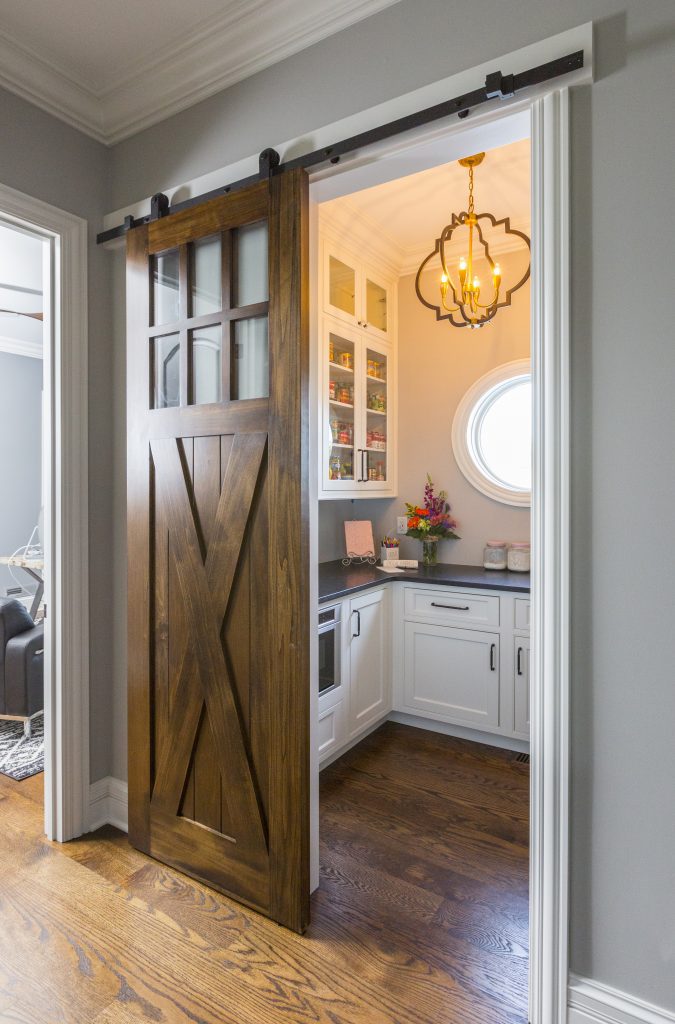 Organization That Works
Organization is key to a functional pantry whether you have a small or large space . There are tons of organizational options out there. You can choose to go with open shelving, closed cabinetry or a mix of both. One of our favorite top pantry ideas is to use clear jars and containers with airtight lids to store foods like grains and pasta, and baking ingredients like sugar, flour and baking powder. Adding a label will complete the look with a sophisticated touch.
There are all kinds of racks for cans, spices and plastic to-go containers. Trays and mini lazy susans are also a great way to maximize your space. By keeping healthy foods visible, and easy to access, kids and the whole family will be more likely to choose them when they have a craving.
Lighting Goes a Long Way
Feel like your favorite snack always gets pushed to the back of the pantry where it's too dark to see anything? Shelf lighting is a quick fix. Motion sensored LED light strips are an energy efficient way to light up those dark corners. You can also add a bit of pizzazz and sparkle with a chandelier or pretty hanging lights. Stylish lighting is one of our clients' favorite top pantry ideas. 
More Than Food
Another great way to maximize your pantry space is using it as storage for pots, pans and small kitchen appliances. Keep your countertops clean and clear by storing appliances you don't use everyday in your pantry. The same holds true for serving pieces you may only use occasionally for holidays or when entertaining. And while you're thinking about entertaining, consider adding space in your new pantry for hanging tablecloths, putting away candles and storing holiday table decorations.  
Top Pantry Ideas and More
Ready to design a home with the perfect pantry? Contact us to get started on your dream home.