It's hard to imagine a more classic and dramatic color pairing than black and white. Lately, with help from the popular Modern Farmhouse look, many new home buyers are choosing white houses with black windows.
Is your Pinterest board filled with images of white and black exteriors? Consider these factors when planning your custom home.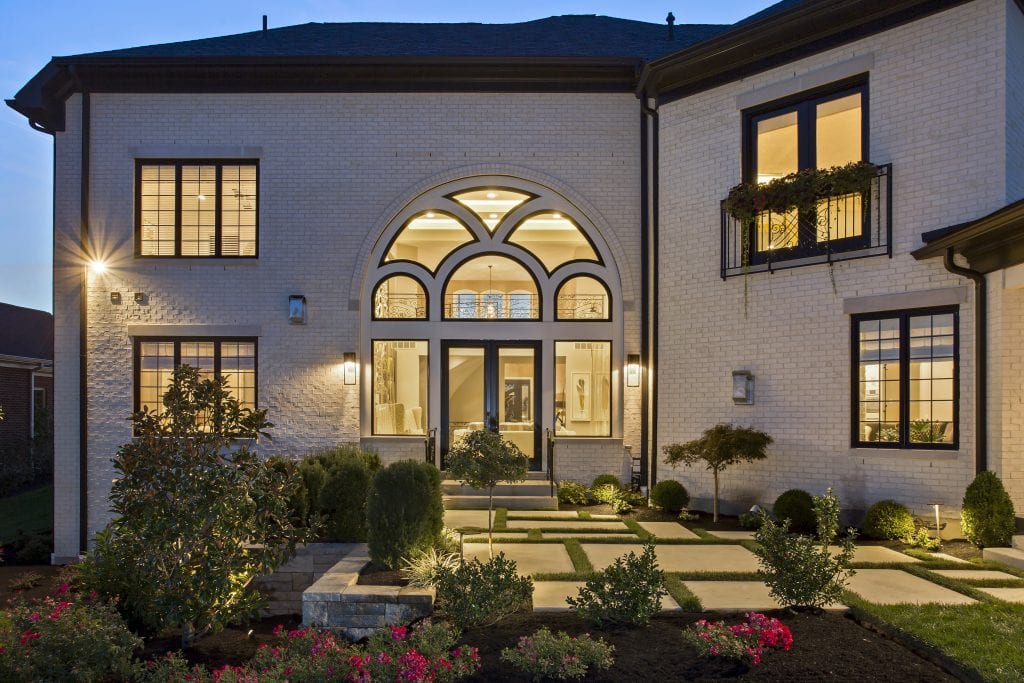 Both Black and White
Windows with black frames add high contrast and drama. On the exterior, they are often paired with white brick, siding or shingles. One thing to remember is that you can select windows that have black frames on the outside and another color or wood finish inside. Going with this option gives you more versatility in your indoor decorating over the years.
If you love the bold look of black windows, you'll have plenty of options to choose from. Many window manufacturers are offering a range of black window configurations and styles. One of our clients recently selected black windows from Pella with very thin mullions to create a more contemporary look.
Black windows are available in vinyl, wood, aluminum and steel. The material you choose will affect the price, performance and lead time required.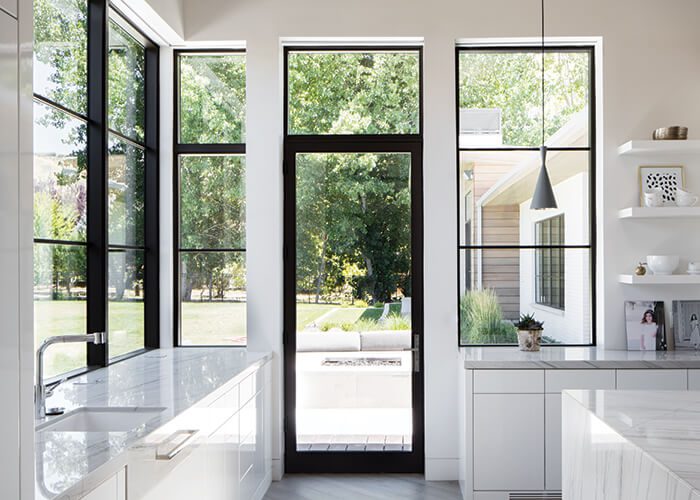 Creating the White Exterior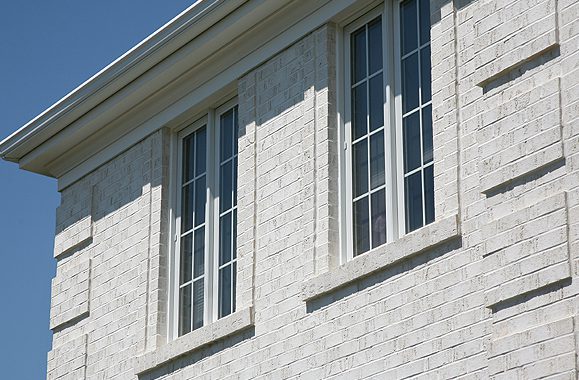 To make a sharp contrast to black windows, homeowners are drawn to pure white exteriors. You can get the look with a variety of materials.
Brick (either white brick with white mortar, or painted brick)
Board and batten
Stucco
Wood or cement-plank siding
Shingles
For a coherent look, choose a black roof. Whether it's shingles or metal, black roofing is the best choice to underscore the crisp contrast that white houses with black windows create so well.
In the Details
As you look at photos of a white house with black windows, pay attention to all the details. Exterior lighting often continues the theme set by the windows. Black outdoor fixtures can have a farmhouse style, cottage feel or a more modern edge. If your home is large, be sure the fixtures you choose are oversized to be in proportion.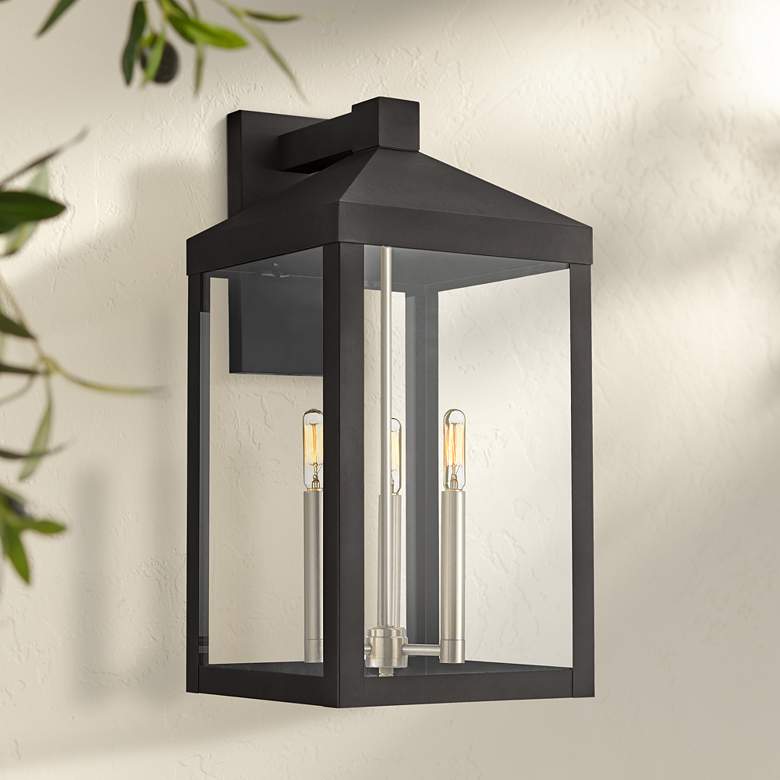 For porch or balcony railings, consider black wrought iron. These railings can be simple and linear or more intricate and fanciful according to your overall home style. New garage door options are available to complement white houses with black windows.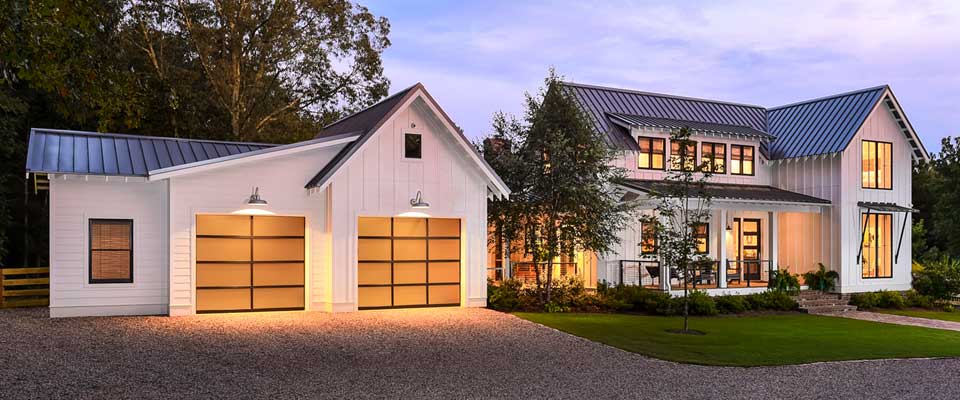 Finally, when designing a new home, you can specify the finishing touches like outdoor trim. Woodwork, moldings, porch pillars and posts are all places to give a stark white exterior extra visual interest and texture.
Designing White Houses with Black Windows
Are you considering a black and white home? The team at Hensley Custom Building Group can walk you through selecting the best exterior finishes and window styles to bring your vision to life. Contact us today to see our work and talk about your next home.
---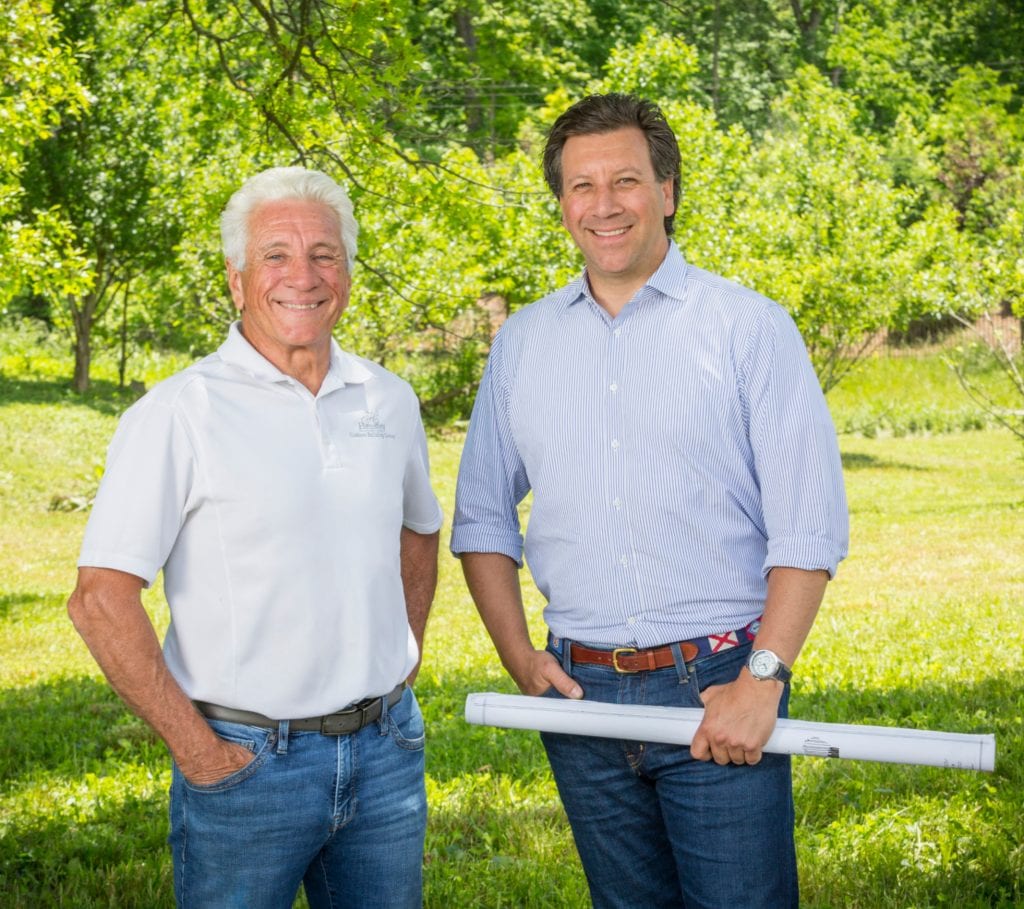 Ready to Join Over 400 Happy Cincinnati Custom Home Builder Clients?
Contact us to start your dream home conversation. From choosing the right lot to building the home of your dreams, we have helped over 400 families build what matters. Contact us to schedule an appointment.