As a multi-time award winning Cincinnati home builder, we were proud and humbled to accept these awards last week from the Home Builders Association of Greater Cincinnati. Thank you also for putting on a great event to get together with old friends and peers.
On April 11, 2019 at the Home Builders Association of Greater Cincinnati SAM Awards event at Jack Casino in Cincinnati, home builders were honored in categories such as best floor plans, green home of the year, best amenities, best entrances and more.
The awards were presented by the HBA 250 Club. All companies and individuals who are members of the Home Builders Association of Greater Cincinnati and the Sales and Marketing Council in 2018 &/OR 2019 were eligible to submit entries in any or all of the SAM Awards categories.
Award Winning Cincinnati Home Builder Takes 2 Prizes
Hensley Homes was pleased to accept the awards for Best Floor Plan and Social Marketing Program of the Year for small to medium sized home builders. Best of all, Hensley Homes won awards in 2 out of the total of 3 categories entered.
Best Floor Plan of the Year 2018
In the floor plan category, entries were judged on best overall interior and exterior design, efficiency, functionality of the plan and site solution.
The Hensley Home Timber Ridge was submitted and won for best floor plan of the year 2018. The Timber Ridge Gallery is available here.
Best Social Marketing Program of the Year 2018
In the category of non-paid online marketing including social media, blogs and content campaign program, Hensley won the awards for their overall 2018 social media and marketing program.
All entries were judged on the concept, creativity, copy, layout, overall design, execution, and marketing results delivered to community.
Overall Strategic Content Marketing Plan for 2018
Here's an overview of the 2018 Home Builder Marketing Plan for Hensley Homes:
Hensley Custom Building group did an in-depth review of their ideal customer needs and pain points to create a targeted content marketing plan to address the key market segments. including empty nesters, forever home builders and mid-career professionals.

Overall marketing message was refined to share the tagline "Let's build what matter's most." This emphasizes the shared goal that at the end of the day, time with friends or family in a home that is 100% your vision is what matters most.

In the strategic content marketing plan, three to four blog posts per month were shared from the website hub. These are shared to serve our key customer groups in rotating fashion across the segments. From there, these content pieces (articles, videos, photo shoots) were shared out from the hub in multiple social media platforms including Facebook, Twitter, Pinterest and Houzz.
Content such as a new home photo shoot would be amplified into video format, article format and more.
A pro-spotlight was a way to build community among the other locally owned businesses such as designers, real estate agents, landscape companies and more that make a house a home.
The 2018 Drone video of Indian Hill homes had over 1.7 thousand views.
From the plan start, website traffic tripled. A positive return on investment was recognized within the first six months.
BigOrange.Marketing is pleased to support Hensley Homes in their goal of helping customers Build What Matters Most!
Social Media Content Examples:
Kitchen Photo Content Video: http://hensleyhomes.com/watch-our-custom-home-kitchen-design-video
Custom Forever Home Watch Us Build Series: http://hensleyhomes.com/how-to-build-a-custom-forever-home-farmhouse-design-inspirations-post-1-in-our-watch-us-build-series
Pro-Spotlight example: http://hensleyhomes.com/new-home-landscaping
Homes with the Wow Factor Aerial Video received over 1.7 thousand views on Facebook: http://hensleyhomes.com/homes-with-wow-factor-featuring-indian-hill-custom-homes
---
Looking for Floor Plan Ideas?
With custom homes each floor plan is unique to the owner. However, several plans have been so loved that they have launched several new ones. Download our top plans of all time. Get inspired today.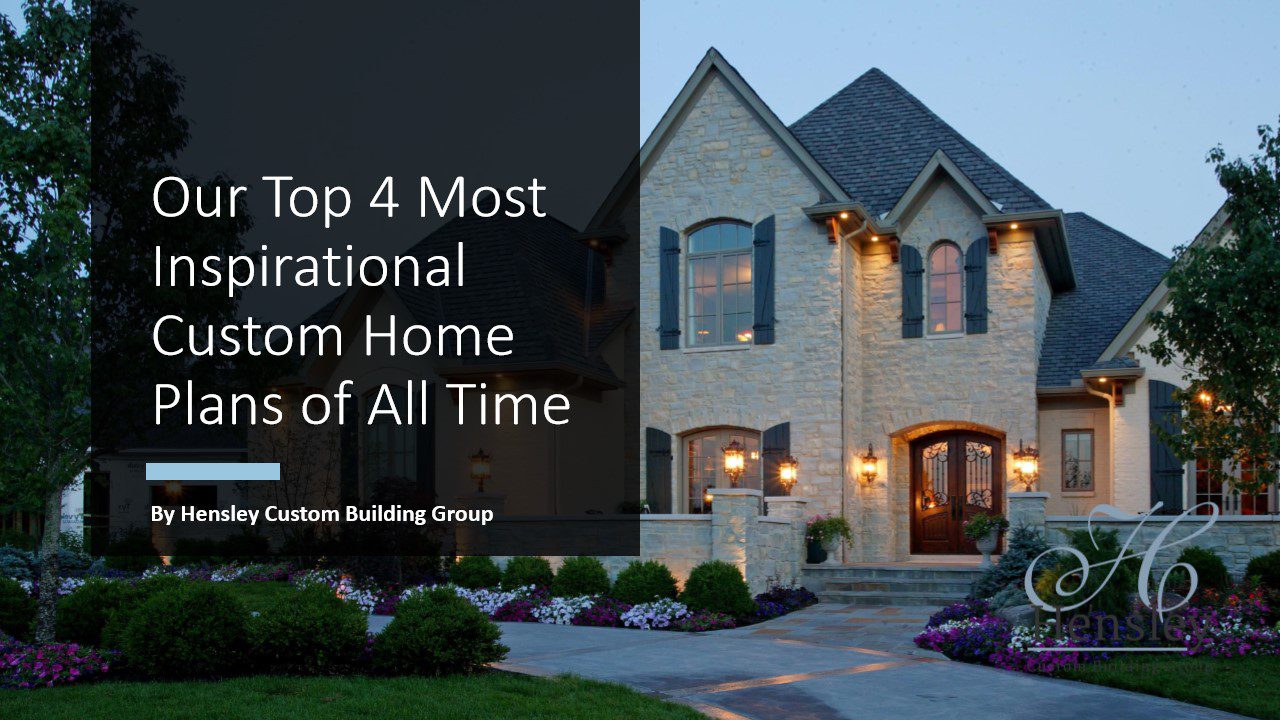 Ready to Start Your Custom Home Conversation?
We'd love to answer any questions you have about building a custom home. Contact us today to discuss your ideas.