If you are looking to move and you know you like the look and style of modern homes, you've probably searched "Cincinnati modern home builders." Hensley Homes is one of the top contenders in the area and we specialize in modern and contemporary homes. We're going to give you an overview of the different types of modern homes that you can use to narrow down what you're looking for.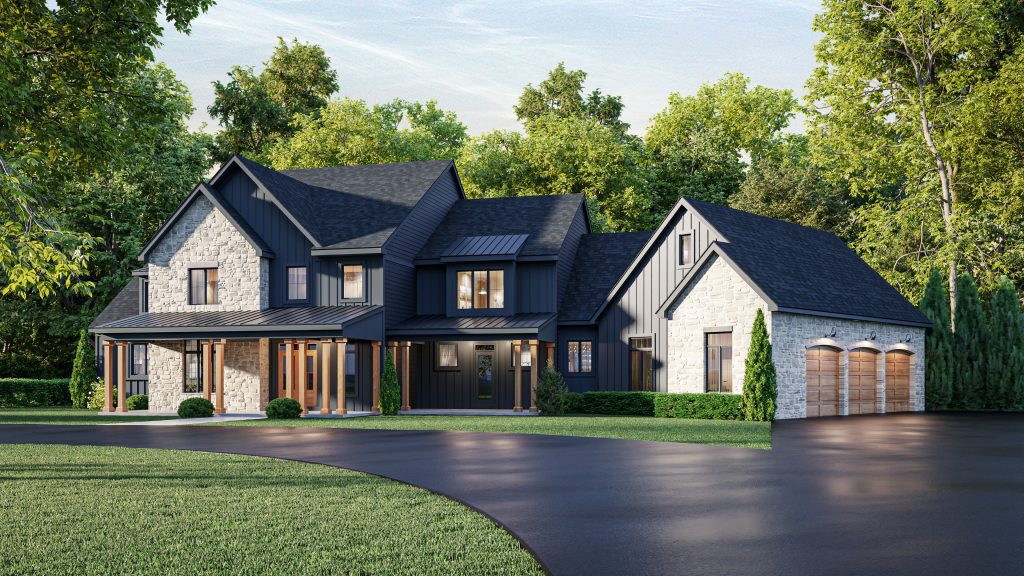 Modern Farmhouse
The modern farmhouse style became popular around 2015 largely due to Chip and Joanna Gaines from the popular HGTV show Fixer Upper. It is still a popular style among home buyers. Modern Farmhouse combines the traditional charm and character of a classic farmhouse with modern and contemporary design elements.
This style typically features gabled roofs, neutral colors, reclaimed wood accents, large porches and the staple black window frames. Interior design aspects include open floor plans, shiplap walls, stone fireplaces, high ceilings and natural decor.
Mountain Modern
Mountain modern homes combine the clean lines of contemporary design with the rustic elements of mountain homes. These homes often feature many large windows for ample views of the mountainscape and expansive outdoor living spaces.
Natural and industrial materials like timber, stone and concrete and steel are seen throughout the architecture of these homes. Like modern farm homes, mountain modern homes have high ceilings and open floor plans.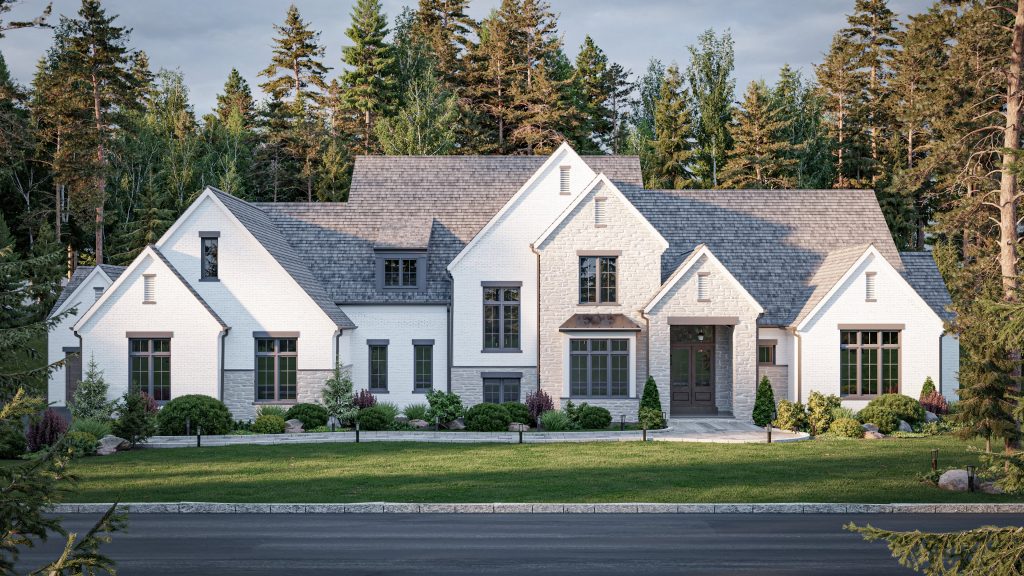 Modern Tudor
Modern Tudor homes take a contemporary twist on the medieval English Tudor style home. This design features the sharp shallow gables and roof pitch as well as painted brick. They are also often seen with stucco exterior walls or Hardie panel siding.
Inside, modern Tudor style does away with dark wood in favor of open, airy spaces that fit today's lifestyle. Like many modern style homes, modern Tudors showcase high ceilings, smart home features and gourmet kitchens.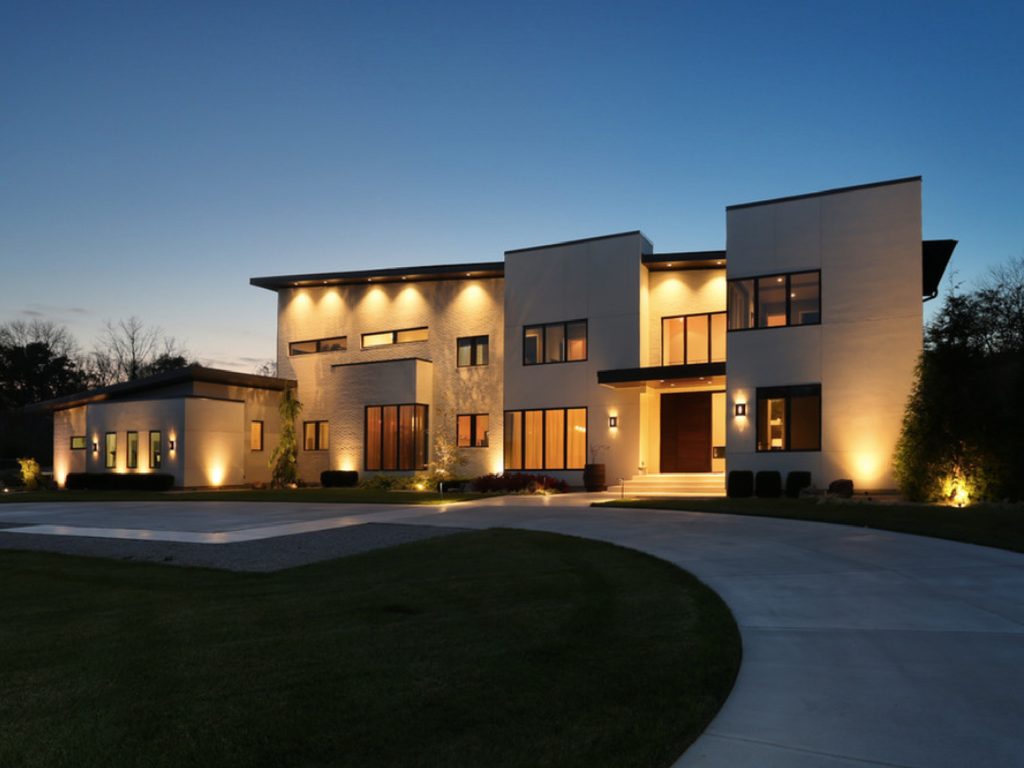 Contemporary Style
When you hear the term "modern" you may think of a very contemporary style home. This style features clean lines, often flat roofs and typically plenty of grouped windows to bring natural light to the interior.
Inside, wide open spaces and rooms free from visual clutter make modern homes peaceful to live in and perfect for entertaining.
Choose Hensley as Your Cincinnati Modern Home Builder
We have decades of experience in custom home building which makes us a top Cincinnati modern home builder. We specialize in modern and contemporary homes and know the ins and outs of the design process. If you're looking for the right builder for you dream home, contact us today to discuss your vision.