Mapping the Design, Details and Plan for Your Cincinnati Custom Home
The design build process may seem like a big undertaking, but by utilizing the the team at Hensley we streamline and simplify the custom home process.
We can't wait to get started making your dream home a reality. Here's how your project will unfold once you've determined your total budget and financing options.
Beginning a Custom Home Design
Because your site can affect the design of your home, we suggest you begin by finding property. We typically have several sites for sale in desirable communities. You can also work with a real estate agent or scour local listings to discover available properties.
If you're torn between two lots, let us know. We can help you decide which would be best for the home you envision.
If you've already purchased a lot for your new home, we will visit your site to discuss its conditions and characteristics. While on site, we talk about topography, views (those you'd like to highlight and perhaps a view you'd like to block) and access to the home from the street. We investigate soil conditions and possible water drainage.
All lots require some site work before construction begins. We'll brief you on how your site will be cleared and graded. We'll also review any necessary setbacks from lot lines or restrictions imposed by local building codes.
The Custom Home Design Team
In the custom home process, a team of professionals works together. You may already have a designer or architect for your home, or even an interior designer, lighting designer or kitchen designer. At Hensley, we welcome design partners.
To begin formulating your home plans, we'll ask some basic questions:
Is there an architectural style you prefer?
How many floors would like in your new home?
What's your desired square footage?
What size garage do you prefer?
Do you have a target bedroom and bathroom count?
Where will your master bedroom be located?
Interior Design Detailing
From that quick rundown of your custom home vision, we gather more information on other spaces you'd like and their functions. You might  envision:
An open floorplan
A formal living or dining room
Guest rooms
A gourmet kitchen (and a secondary kitchen inside or outdoors)
A home office, library or den
A finished lower level
Outdoor living and dining areas
Hobby or specialized rooms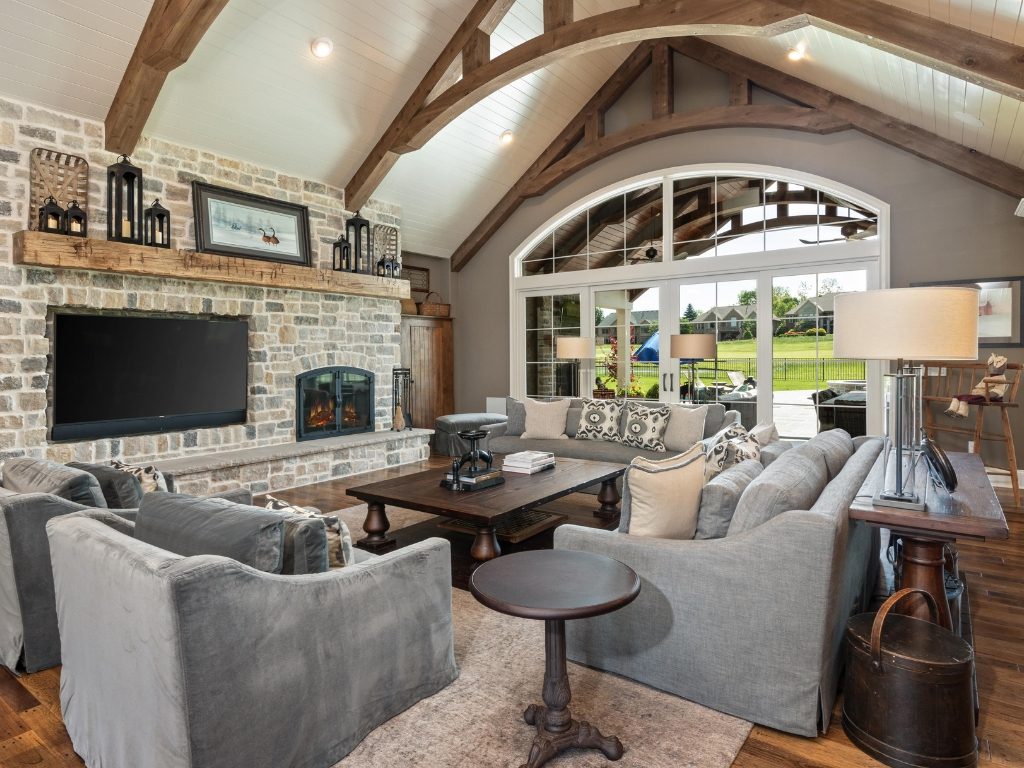 During the custom home process, photos are helpful in relaying your wants and needs. You can share them with your designer in a scrapbook or by using an online board on Pinterest or Houzz. Photos or drawings that show your preferences help us deliver exactly what you have in mind.
At the beginning of the custom home process, the rough sketches you'll see are meant to provide a very general idea of your home. A bubble diagram helps plot room sizes and the relationships of rooms to each other. This sketch also shows how your home relates to its site.
You'll see which rooms will get morning or late afternoon sun, get an idea of door locations and start to imagine what the views from each room will be.
Paying Attention to Details
To finalize all the many parts of your home, from door knobs to outlets to carpeting, you will meet with our selections expert. Together, you will choose cabinets, appliances, plumbing fixtures, light fixtures, entry door, trim details, windows, bricks, shingles, floor materials, and so on. Some meetings will be in the Hensley Design Center, others will be at vendors' showrooms.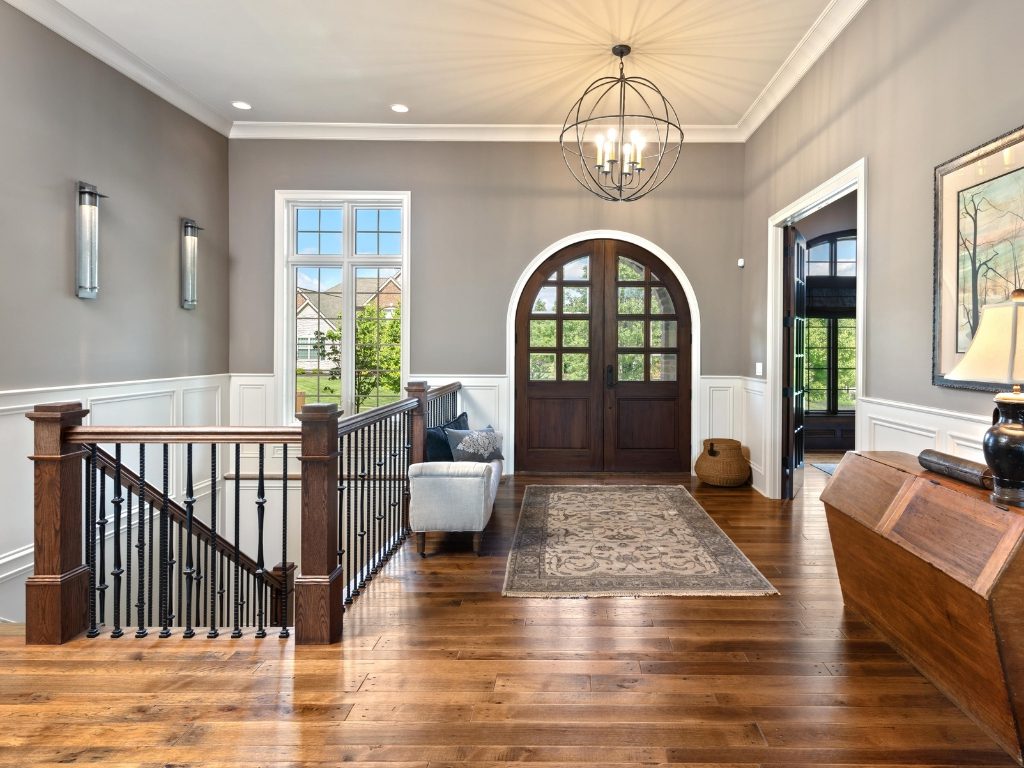 With final plans and a list of specs, we send your custom home package out for subcontractors to bid on. Based on those bids, we create a job cost detail sheet for you. Your home's preliminary price is based on your plan, specs and allowances, and labor costs.
At this time, we also explain your proposed job schedule.
Your next part in the custom home process is to review the cost estimates closely. Ask questions about anything that's not clear. Go over the list of specifications, noting where your preferences might have changed during the design process. At this point, nothing has been purchased or constructed, so changes are easy. Make sure you understand the schedule and deadlines. Communication is key and our goal is to listen closely to you.
With everyone on the same page, contracts are signed and we move forward with your new home!
We use the latest project tracking tools to digitally monitor your project costs in real time. That way you are always up to date and everyone has the latest information.
    >>> NEXT STEP: Read about our Custom Home Construction Process
Get Our Top 4 Most Inspirational Floor Plans of All Time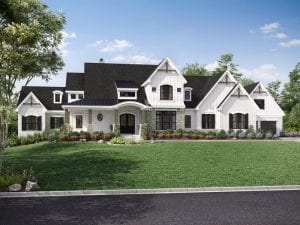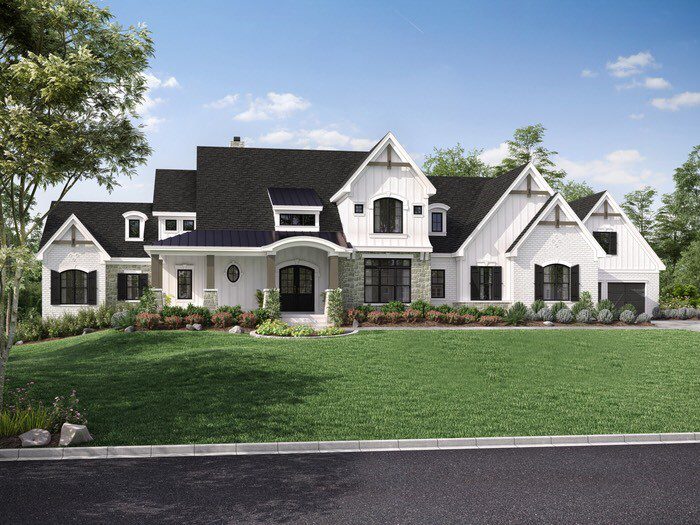 True Cincinnati custom homes are unique to every owner. But at Hensley Homes, some of our most popular floor plans have inspired others. From luxury custom homes to farmhouse classic style, these 4 plans have inspired others to build their own dream custom homes.