September has arrived, and even as we say goodbye to this summer, it's never too early to look forward to next year. Are you dreaming of a new home with a sparkling blue pool? Here's a look at custom pool designs to spark your imagination.
As you make plans and form fun ideas for your future home, remember that no dream is too big when it comes to designing an outdoor paradise where you'll spend quality time with family and friends.
Let's dive in to some splashy new pool looks.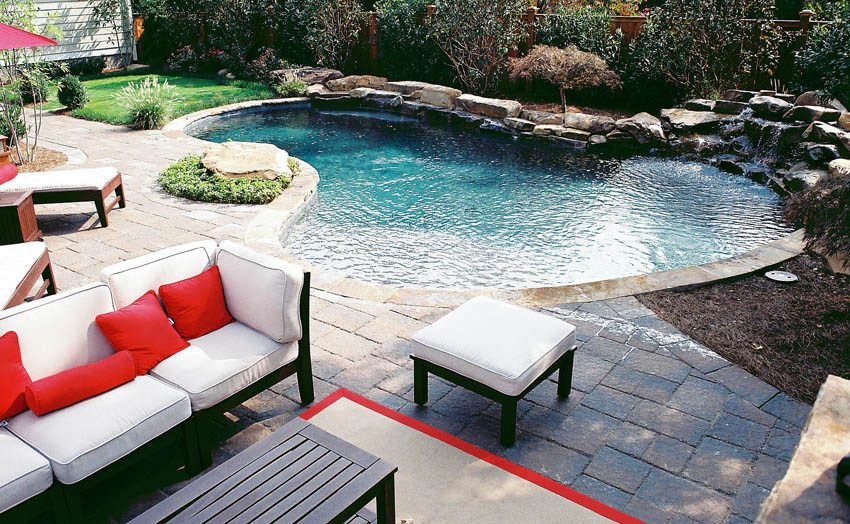 Infinity Edge Pool
A timeless and elegant design, this sleek, modern look is perfect for homes with stunning views. This design is popular with those featuring overlooks, as it gives you an open space to admire your property's views. It gives the illusion of restful, never ending water and will impress your guests when they step into your outdoor oasis.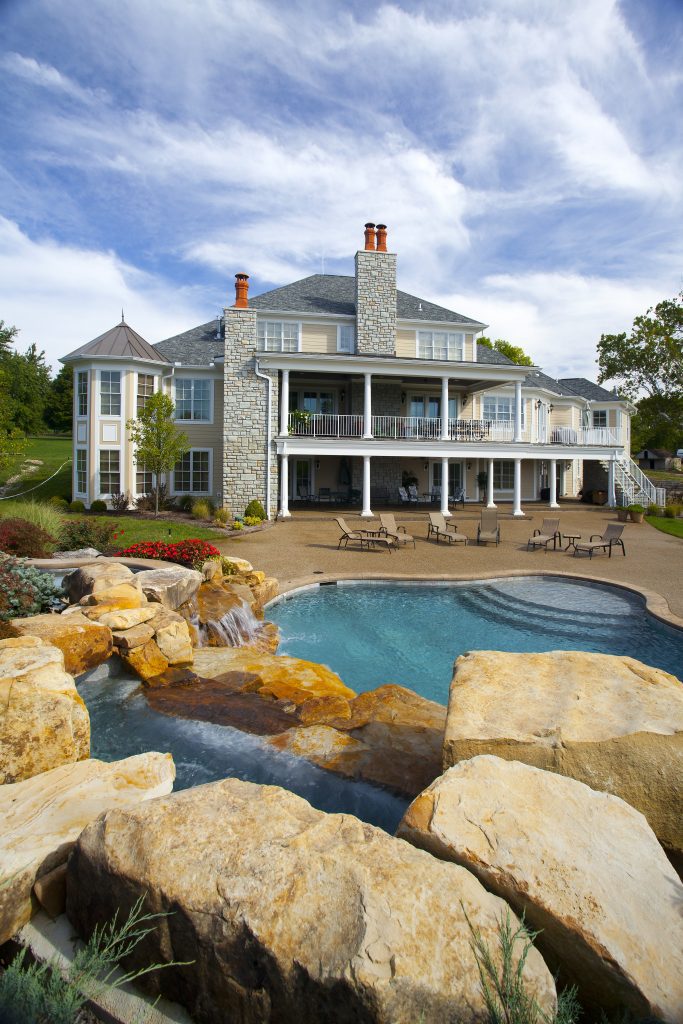 Natural Lagoon Pool
An organic approach is one of the most recent trends in custom pool designs. If you're seeking a more organic feel, a natural lagoon pool might be the right fit for you. This design mimics the appearance of an oasis by incorporating freeform curves, rock formations and lots of greenery to create a tranquil and relaxing environment. Add some outdoor benches and seating areas to lounge with guests and engage in great conversation by the poolside.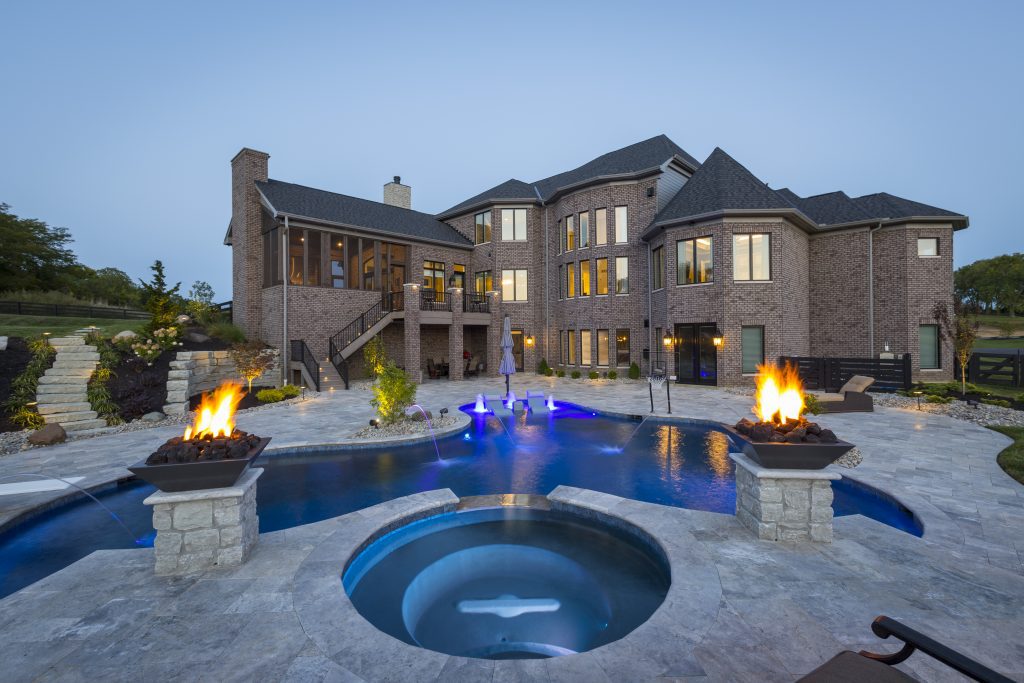 Resort-Style Pool
Bring the vacation right to your own home with a resort-inspired pool design. Resort-style custom pool designs are popular for their robust elements like waterfalls, sun shelves, swim-up bars and even fire features. Enjoy a drink from the comfort of the cool water, and enter your very own personal paradise.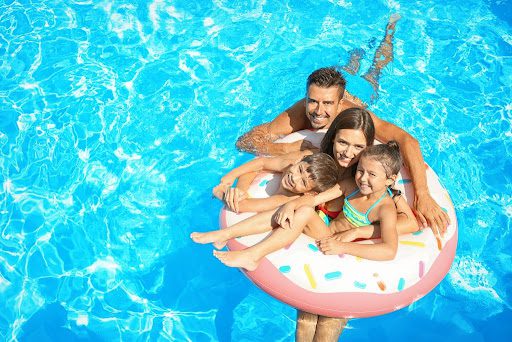 Interactive Family Pool
The interactive family pool design combines fun and functionality with elements like water slides and volleyball or basketball nets. You'll get the chance to spend quality time with your loved ones in this water wonderland.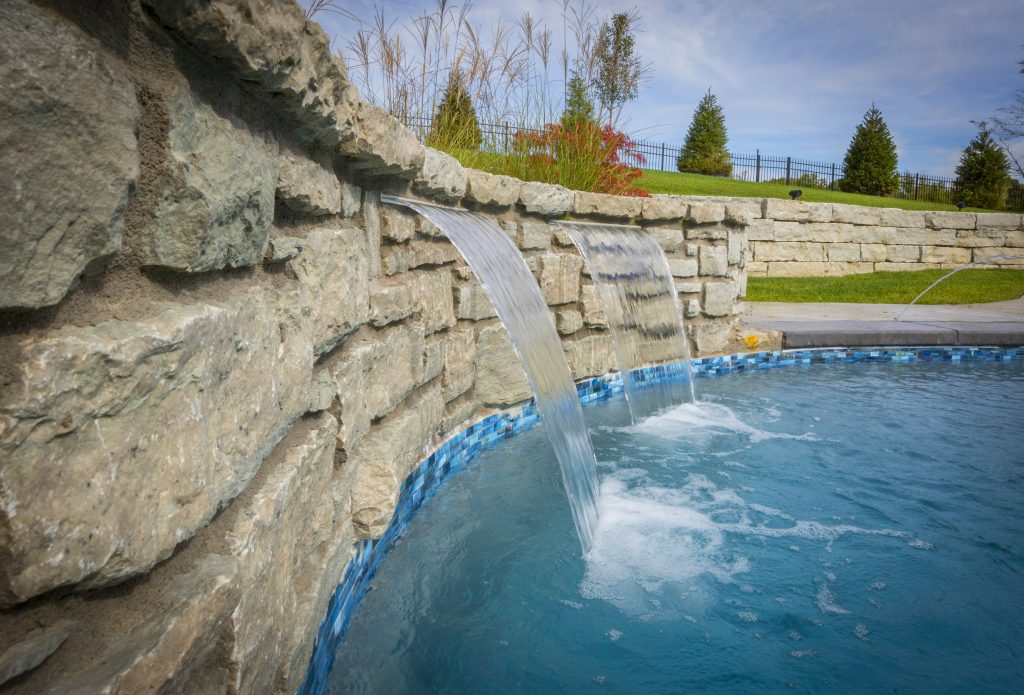 Zen-Inspired Pool
For those seeking maximum relaxation, try out a meditative Zen-inspired pool. This design embraces simplicity and natural elements like greenery and decorative rocks. Its calming aesthetic offers a peaceful retreat where you can unwind amidst the chaos of daily life.
Custom Pool Designs: How Hensley Homes Can Help
When it comes to developing luxury pools for our custom home clients, we have decades of experience. Throughout the entirety of the construction process, we'll take great pride in making your experience our top priority. Our five-step system includes an initial meeting and space selection, followed by a consultation with our design team. Here, we'll take into account all of your needs and dreams for your future pool space, and make sure it's completely tailored to you. Then we'll make it official as you choose the details for your space, and we'll start the construction process. We'll involve you every step of the way!
If you're ready to begin your journey to a future home complete with an outdoor oasis, contact us and we'd be more than happy to discuss your dreams with you.