We are excited to share this "Watch Us Build" series, in which we will follow the journey of Misty and Brad Meyer's family—who the Hensley team is partnering with to bring their dream farmhouse custom home to reality.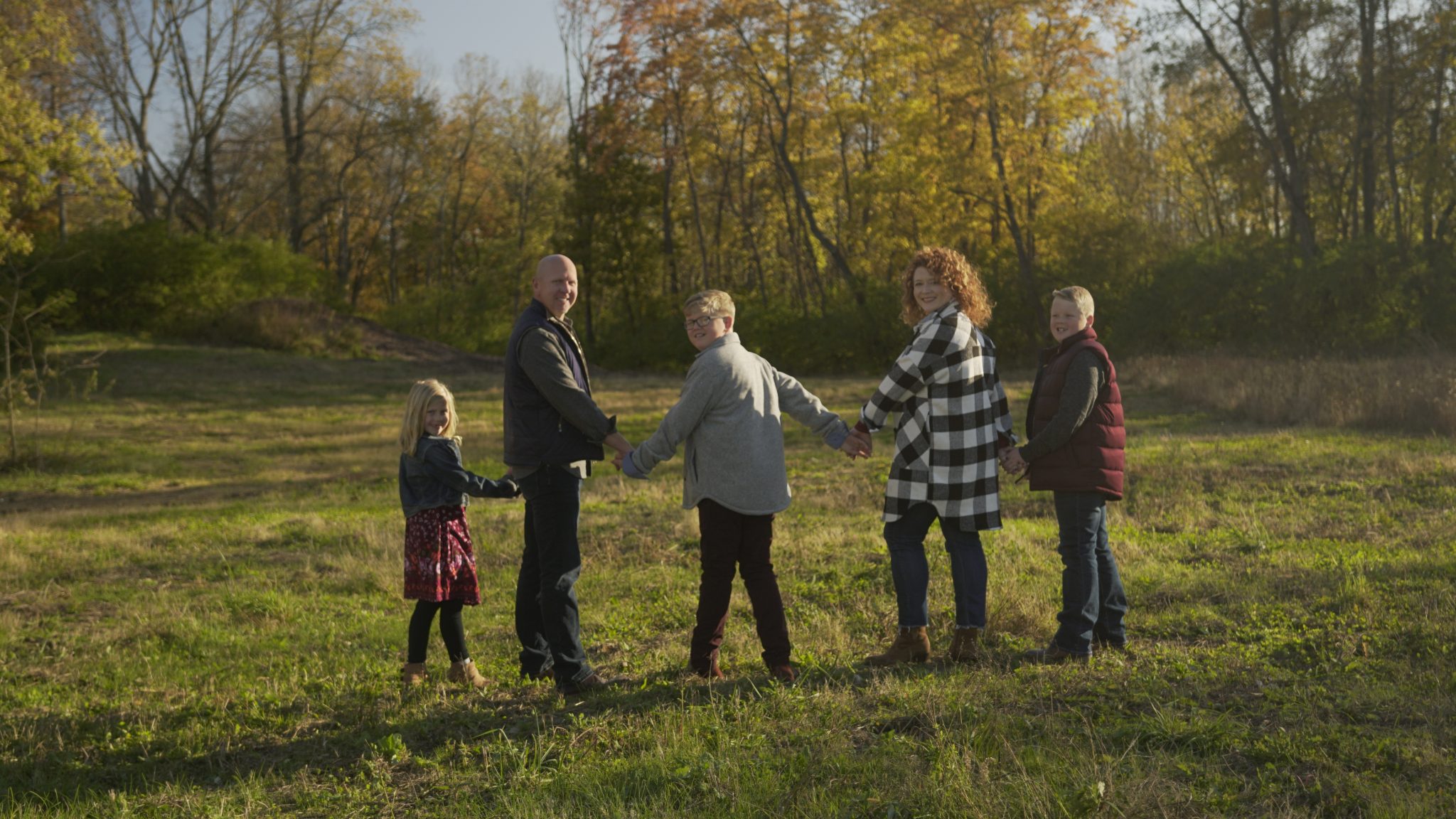 We will share three posts throughout the Meyers' building process including:
Defining the Vision – Place and Space
Making it Your Own – Selections & Custom Details
Partnering to Perfect the Final Product

DEFINING THE VISION
FIRST FINDING THE PLACE
The Meyer's have lived in the TPC River's Bend neighborhood for 12 years and while it is beautiful and full of amazing people and amenities, they were feeling called to go deeper into community with families of similar values and life purpose in more of a rural environment similar to where Brad grew up in Harrison, Ohio, and Misty in Gallatin, Tennessee, outside of Nashville.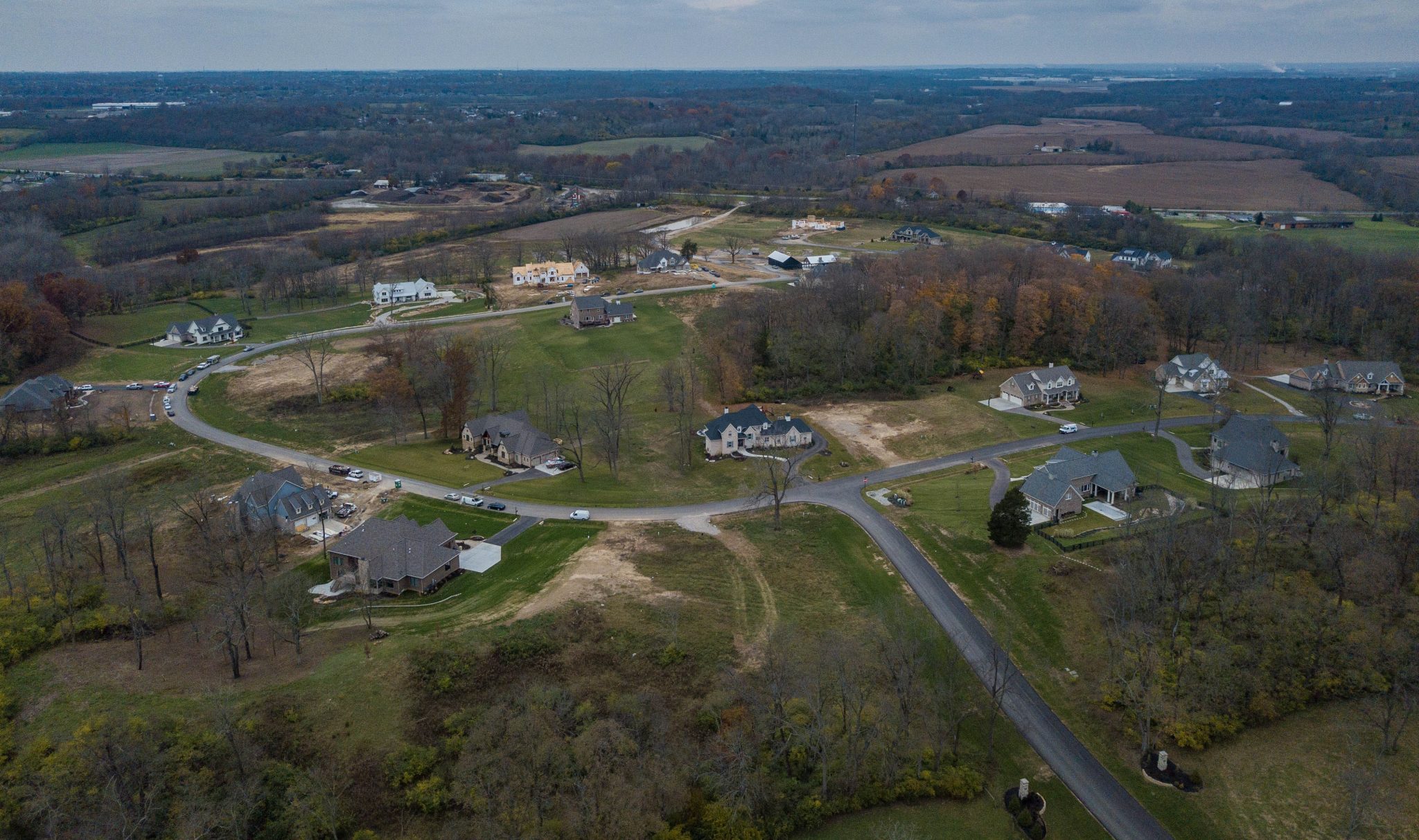 This place is Highlands at Heritage Hill—in Lebanon, Ohio just a short 7 minute drive from the Meyer's current home where they purchased two acres in the community that served as the host site of the 2018 Homearama showcase of homes.
---
Watch Our Video on Highlands at Heritage Hill & Building a Farmhouse Custom Home
Video courtesy of Meyer's Media
---
The chosen lot sits at the heart of the 43-lot development on a hill surrounded by mature trees with a beautiful westward view of natural undisturbed farmland flanked by the neighborhood fishing pond and future community garden.
Brad said, "We knew right away that this is where we were supposed to be.  When we first drove out to Highlands one evening to consider the community, the sunset view of the lot was like a magnet pulling us to envision life in that spot."
While standing in front of the lot, Brad and Misty's oldest son, Joseph—age 11, found a four leaf clover directly across the street while at the same time their daughter, Caroline—age 8, ran over to share a heart-shaped rock she pulled out of the former farm pasture.
"It was kind of bizarre and we were definitely feeling the nudge that this is our place," said Misty.
DESIGNING THE SPACE
Feeling blessed to find and secure the site of their future family home, Brad and Misty then spent time considering how to design a house that will serve as a welcoming place to engage in new relationships and fuel further growth with current friends and family.
To do this, they sat down with a cup of coffee and clean sheet of paper to sketch out some of the features and flow of the home.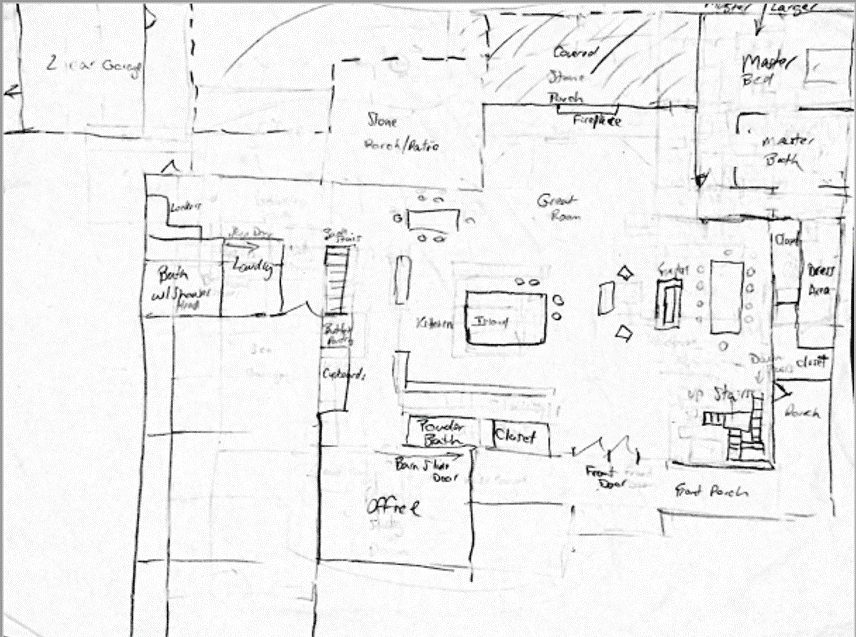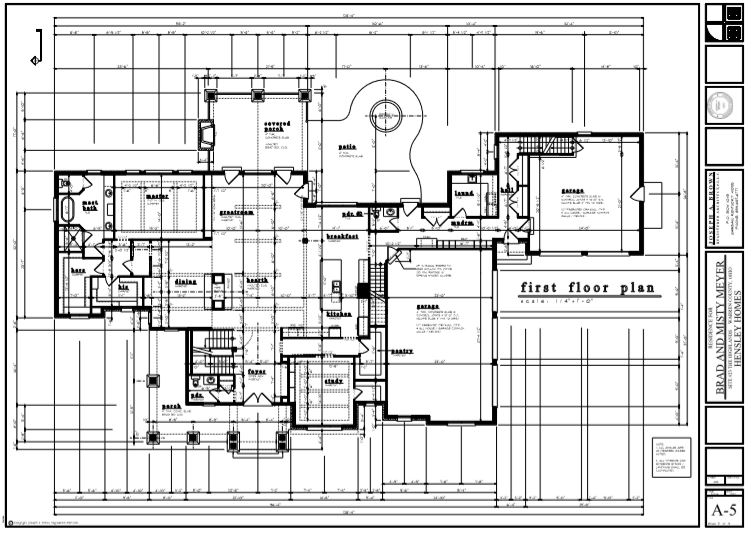 The Heritage at Highlands Meyer's First Floor Plan.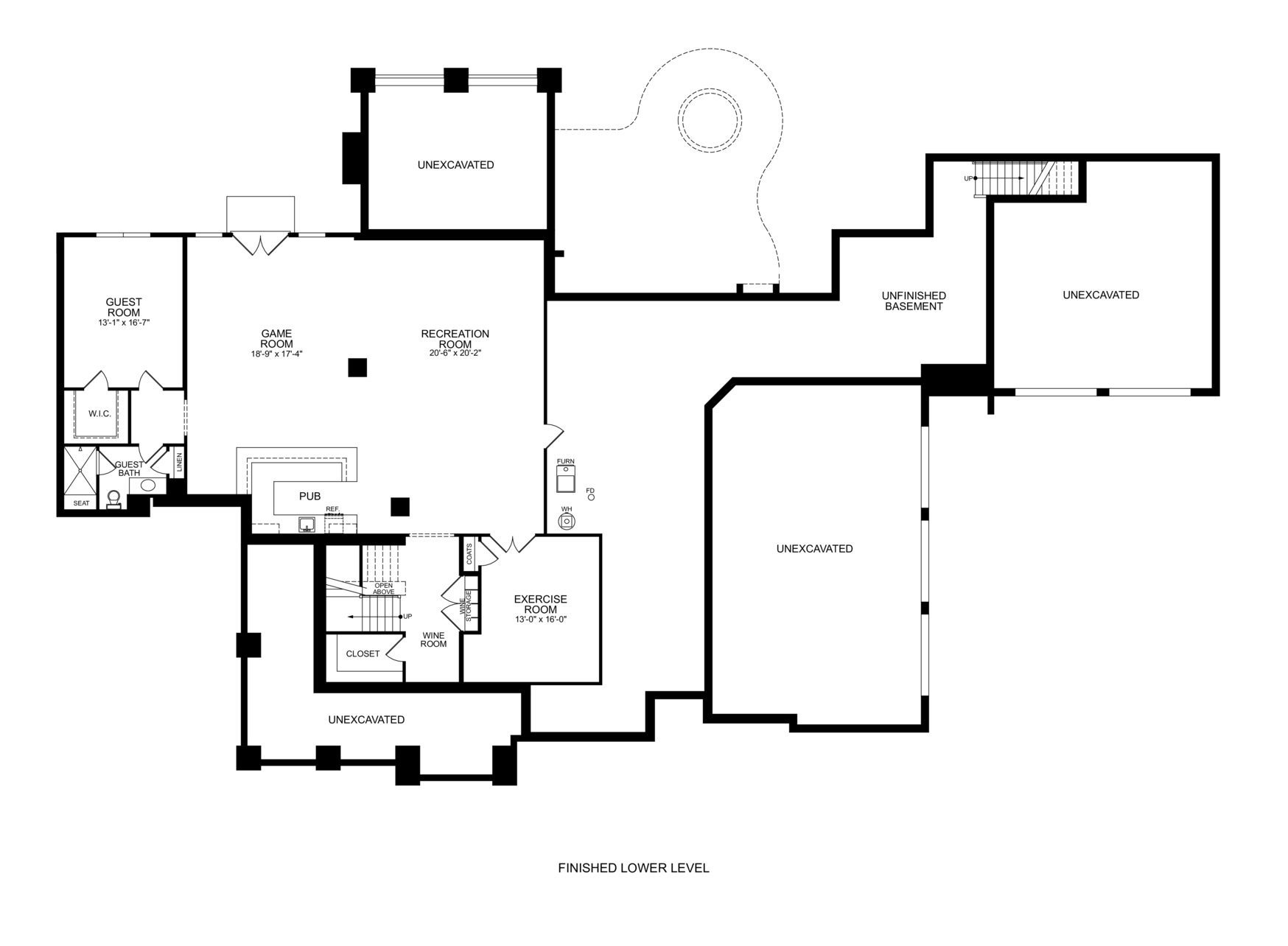 The first things that came to mind were pulled from farmhouse concepts like a big wrap around front porch and a roomy open kitchen with an over sized island at the center of the home.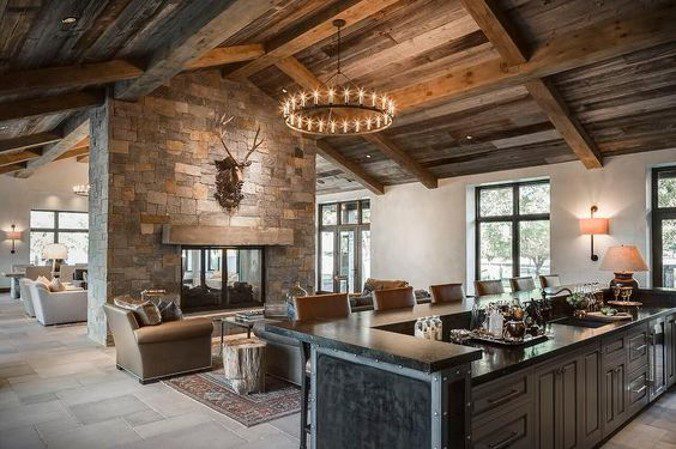 Also, having been married in Colorado, they wanted to incorporate mountain lodge-type features such as exposed timber trusses within high gabled cathedral ceilings and a floor to ceiling stone fireplace hearth area.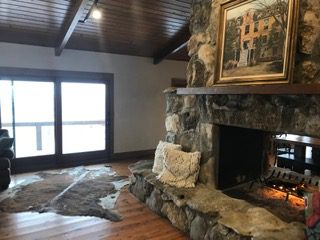 They also wanted a specific space aside from distractions for individual solitude and group gatherings, so made it a priority to include a loft sanctuary area.  Brad said, "It is important to us that all that come into this home feel the warmth of community made possible by open and interconnected spaces, but also the ability to refresh and re-energize in some natural environments both inside and out."
CAPTURING THE LOOK AND FEEL
To help with communicating their vision, along with a rough floor plan sketch, Brad and Misty researched to find inspiration photos on Pinterest and Houzz.
They dropped the photos into an electronic document with notes to point out what they liked about each picture and desired to incorporate into the home.
As an example of a great best practice for clear communication,check out their design inspiration document: Meyer – house design inspirations
This served two valuable purposes; first to align Brad and Misty on their individual opinions, and second, to clearly communicate with the Hensley team the vision and specific details desired for the house.  As outcome, the initial plans produced by the architect, Joe Brown, were on-point for Brad and Misty, with only tweaks and enhancements made along the way to arrive at the final construction drawings.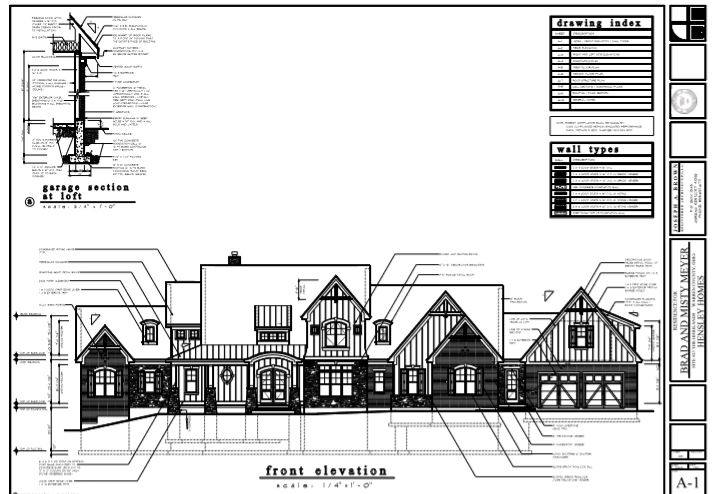 See the Front Elevation Drawing as a pdf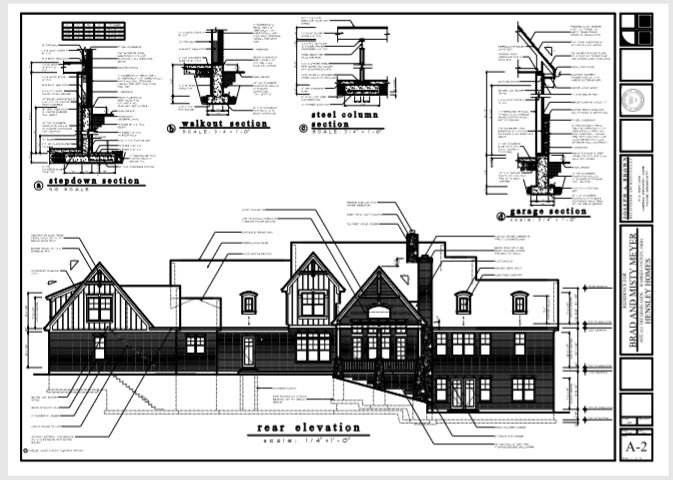 See the Rear Elevation Drawing as a pdf
Farmhouse Custom Home Design Inspirations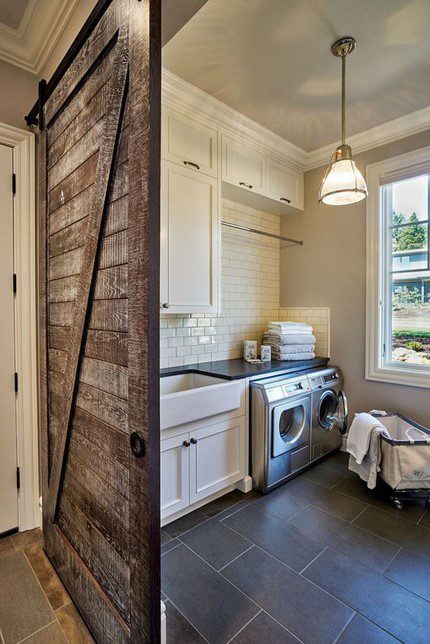 The primary interior design inspiration for the Meyer home has been drawn from one of Misty's favorites, Joanna Gaines, co-host of the HGTV show Fixer Upper.  
 Many of the desired finishes are regular ingredients of Joanna's—including use of natural wood, shiplap walls, and barn doors, along with black framed windows, doors and hardware accents.
In fact, early-on in the design process, Brad surprised Misty with a trip to Waco, Texas to visit Chip and Joanna's home furnishings store, Magnolia.
This visit reinforced the interior design vision for the home and of course they came back with a number of décor items to be displayed once the house is complete.
While in the southwest, they also visited the home of one of Misty's favorite chefs in Pawhuska, Oklahoma—Ree Drummond from Food Network's, Pioneer Woman.  
While touring the Drummond Family ranch, Brad and Misty were inspired by a number of the features, specifically the double-sided stone fireplace and large walk in pantry, which will now be incorporated into the new house design.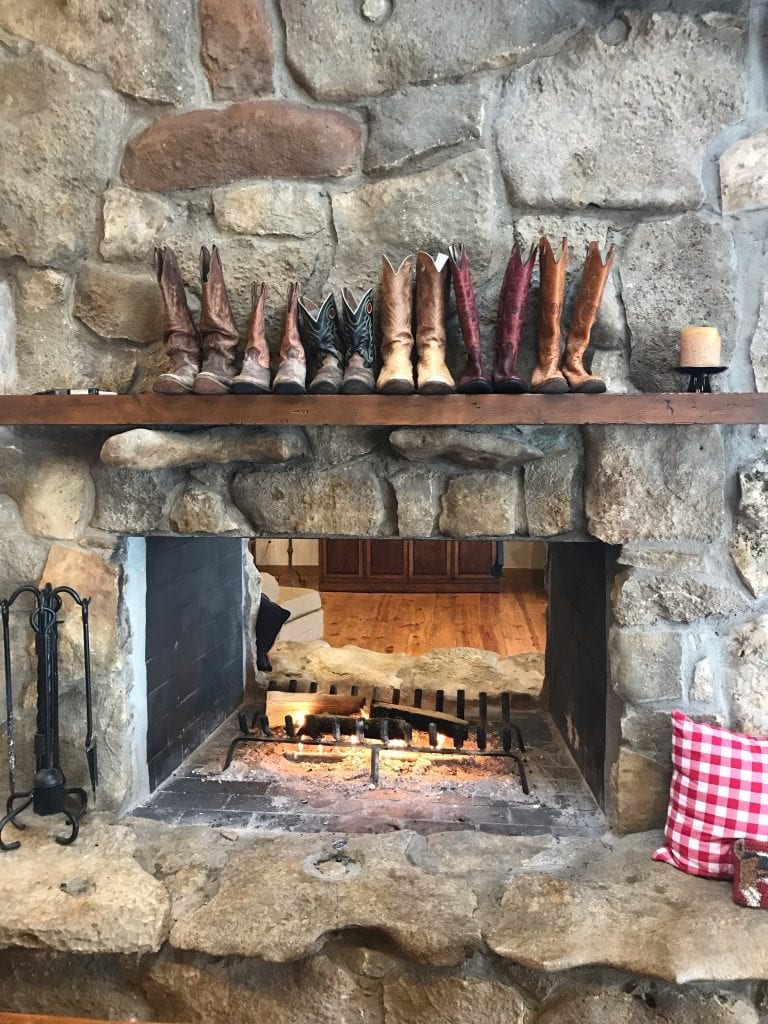 During this trip, they captured unique photos of the wild horses on the ranch and also picked up a few artifacts that, along with the items purchased at Magnolia, will serve as initial items to anchor the final home interior decor.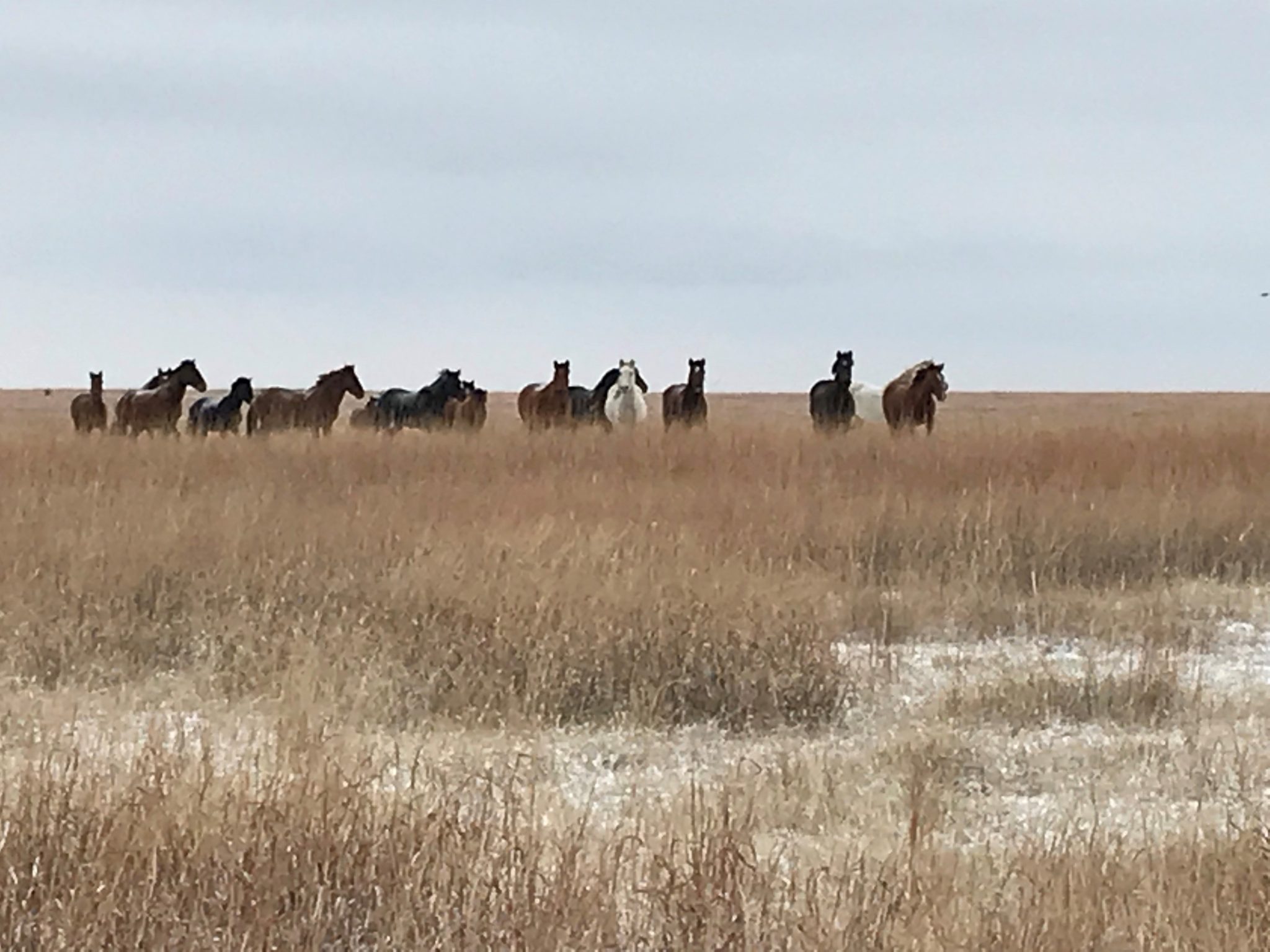 LEADING WITH GRATITUDE
"We are so grateful for the Hensley team. Top to bottom, all of the folks involved are complete pros laser focused on delivering a true custom home building experience," Brad shared.
"As we evaluated builders, we spoke to quite a few people that constructed their homes with Hensley and the positive experiences that we heard were consistent and unanimous.  While there are other great builders, we chose Hensley because of this exceptional reputation and an overwhelming deep amount of experience.  It is clear that Hensley has the integrity to always do what is right, and at the end of the day this is what we value most as we go through this process with them as our partner."
COMING UP NEXT
In our next post in this series—Watch Us Build—we will focus on Making it Your Own – Selections & Custom Details.
---
Thinking About How to Build Your Farmhouse custom Home?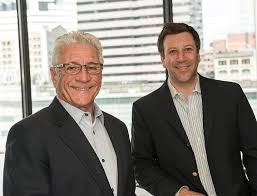 We can help you plan and make it a reality in 2019!
Contact us to schedule your 15-minute phone call with John Hensley today to get started.