Featured Communities in the Greater Cincinnati Area Perfect for Building a Custom Home
Looking for the perfect spot for your new home? Browse through the featured communities in Cincinnati, Ohio. New home builders Cincinnati Hensley Custom Building Group can help you design your custom dream home, secure quality contractors and purchase land to build it. Hensley Custom Building Group is not limited to building in these areas only and can help you find land in the area you desire.
Refer to our current listings of Cincinnati Lots for Sale page to see what land our group has for sale right now in some of Cincinnati's best neighborhoods and communities.
The Village of Indian Hill, Ohio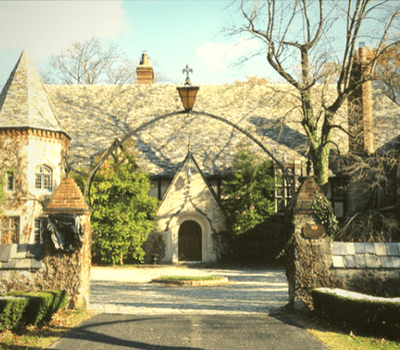 The single most compelling quality of the nearly 20 square miles known as Indian Hill is its village atmosphere. The village lifestyle of Indian Hill over the years has remained constant, that of a residential community which preserves the country atmosphere and the gifts nature has bestowed upon it. If you are looking for new homes Cincinnati, this is the place.
The village is made up of 6,000 residents and governed by an elected council and professional manager. It has the best accessible public and private education in the entire state of Ohio. It has its own water supply, and exceptional police and fire protection.
Indian Hill's recreational facilities are varied and well patronized. It has its own service department for waste disposal and road maintenance. It has three churches, and boy scouts, girl scouts, and numerous cultural and garden clubs.
The village has always had a green thumb, and an affinity for open space. This is manifested in the Green Areas program, which through purchase and gifts, has created an almost unbroken arc of greenery around and throughout the village. As a place to live, Indian Hill offers the most in privacy, and boundless, unmatched natural beauty.
New for 2022: We have a one-acre lot available at the Meadows at Peterloon. This community is a rare opportunity to experience Indian Hill estate living with Montgomery walk-ability. Learn more about the Meadows at Peterloon.
Hyde Park Custom Home Builder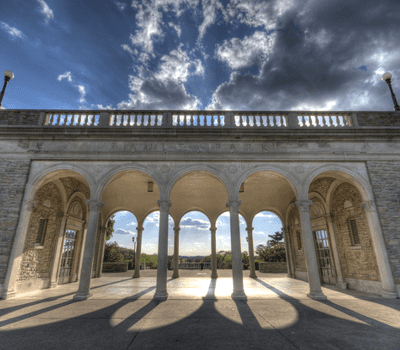 Hyde Park is located on the east side of Cincinnati and is known for its walkable neighborhoods with plentiful restaurants and boutiques located around Hyde Park Square. Originally named after Hyde Park in New York, this area is known to attract Cincinnati's elite to live, work and play.
In fact, in 2010, Forbes magazine named Hyde Park one of "America's Best Neighborhoods," because of the education levels of its residents and abundance of shops and restaurants.
As a top custom home builder in Hyde Park, we  can help you find the ideal lot to take advantage of the Cincinnati Residential Tax Abatement program. This program  is designed to combat urban sprawl and encourage reuse of land. The incentives allow taxpayers to pay taxes on the pre-improvement value and also offers incentives for custom homes that meet Leadership in Energy and Environmental Design (LEED) standards. New homes Cincinnati here offer walkability and more. 
Long Cove has long been known as the premier, luxury home community in Southwest Ohio. Ideally located in desirable Deerfield Township and Mason, residents have been drawn to it's close proximity to any and every convenience one might need.
Not to mention it lies less than a mile from Interstates 71 and 275 and less than 20 minutes from downtown Cincinnati. Residents are also part of the sought after Mason School District, which is consistently rated in the top 10 districts in Ohio.
The community's waterways make it one of the most unique and grand places to live in the entire state. Weaving throughout the homes, the waterways of Long Cove creates an oasis for each of it's residents.
And, if that's not enough, the club house has every other amenity a homeowner might wish for: large pool, workout facility, playground, meeting rooms, bar, and a magnificent view to go along with it all!
Rivercrest, Home of 2017 Homearama! Rivercrest is a beautiful, 132 acre community with 211 single family lots overlooking the National Scenic Little Miami River.
Rivercrest is located in the highly acclaimed King's School District. With a prime location in Hamilton Township, this community is minutes from I-71 and I-275, providing easy access to all of Cincinnati.
Rivercrest is also located minutes from Deerfield Town Center, The Little Miami Bike Path & River, Kings Island, The Beach Water Park, and Caeser Creek State Park.
This community is near Landen, Kings Mills, and Mason, all providing you with plenty of options for restaurants, shopping and entertainment. With the stunning, scenic views of the Little Miami River, you get the feeling that you are far away from the hustle and bustle of the city, but you are still close to everything!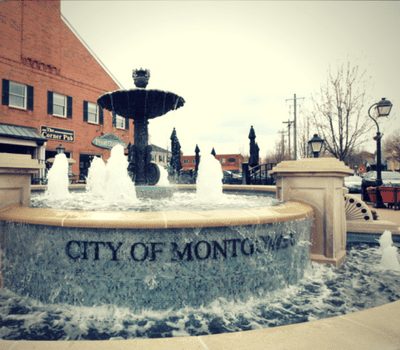 The spirit of Montgomery is anything but old-fashioned. Single-family homes, townhouses and apartments of almost every design have been added.
Because strict zoning requirements have maintained a spacious wooded environment, the area has a lovely suburban and park-like  atmosphere.
And since new homes, for the most part, have followed the pattern of Montgomery's heritage, a traditional flavor is predominant throughout.
As a wonderful place in which to reside, this neighborly community is second to none. It has an education system and dedicated residents who work continuously to preserve the rich quality of life
Hamilton County and Cincinnati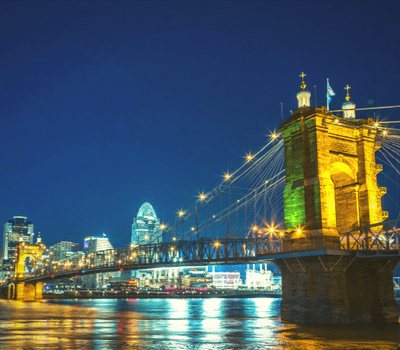 In Cincinnati, Hamilton County offers many neighborhoods perfect for site-built custom homes. As you look from community to community, you'll find a variety of amenities. From Mount Lookout to Over the Rhine, Hyde Park to East Walnut Hills, Amberley to Blue Ash, Wyoming to Loveland, and Terrace Park to Mariemont, each neighborhood has its own distinct charm. Best of them all, truly is Wyoming for small town charm near big city amenities.
Being in close proximity to downtown Cincinnati is one of Hamilton County's big draws. People living in the county have easy access to the restaurants and entertainment offered in the heart of the city. Major league sports teams, a lively arts scene and world-class museums all call Cincinnati home.
Whether you'd like an urban home in a fast-paced setting or an expanse of private acreage, you can find it all in Hamilton County's neighborhoods.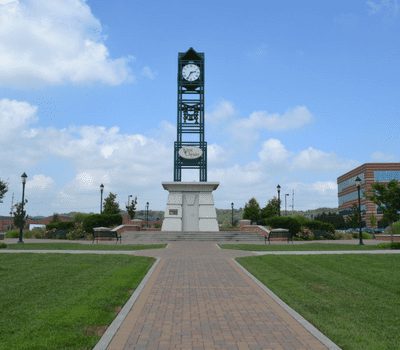 West Chester offers all kinds of homes – from new developments with large wooded lots and exciting homes to modest and middle price ranges.
West Chester is 25 minutes from Downtown Cincinnati, directly adjacent to Interstate 75, Reed Hartman Highway and one mile north of I-275.
It is also just 30 minutes from Dayton, Ohio, making it especially convenient to both cities. Nestled in rolling hills and wooded groves, homes in West Chester offer quiet seclusion and prestige while still being near to Cincinnati.
Many new and established subdivisions offer the home buyer a broad variety of styles. Live on a golf course or have five acres of land with horses. West Chester has it all!
Warren County, Loveland, Morrow and Mainville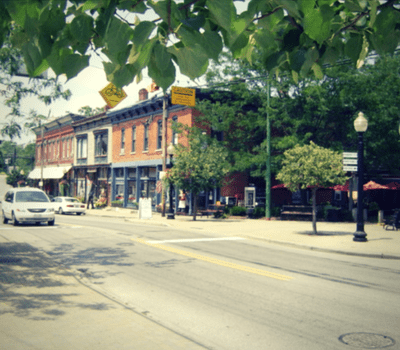 For people looking to live a little closer to nature, Warren county offers large available lots and also engaging communities such as Loveland and Morrow for example.
As a custom home builder in Loveland, Ohio, we find people are drawn to the open spaces, quaint downtown with shops and restaurants as well as the Little Miami Scenic Trail. Building a custom home in Loveland offers a wealth of neighborhoods and also unique lots.
Another Warren County community growing in popularity for custom homes is Morrow. Also on the Little Miami Scenic trail, Morrow has several new subdivisions for building and many estate home sites with large acreage.
Are you ready to start your dream home conversation?
We develop special long-lasting relationships with our clients built on trust, mutual respect and personal attention. We get to know our clients by listening to their expectations and providing individual attention to those desires. Our relationships go beyond business and last long after the house is complete. Our reliability and continued commitment to the houses we have built is unsurpassed.