Look around your current home. Are there "dead spaces" that could be put to better use? Fortunately, when you design and build a new home from scratch, you can use custom built-ins to make the best use of valuable floor and wall space.
The term "built-ins" refers to furniture or storage units that are seamlessly integrated into the architecture of a home. They add a sense of luxury and highlight fine craftsmanship. We'll show you how you can use built-ins to fill up any dead space you may find in your home.
Home Bars
One of the most luxurious built-ins is a stylish home bar, where you can entertain guests or unwind after a long day. These custom bars can turn any area of your home into an entertainment hub, perfect for relaxing with family and friends and enjoying a beverage. A built-in home bar can include shelves for glassware, dedicated cabinets for beverages and even a built-in wine rack.
Many of our clients choose to add a home bar near the great room in their home or as part of a lower-level recreation space.
Butler's Pantries
For any homeowner who loves to cook and entertain, a butler's pantry may be the right built-in choice. These spaces are typically located between a kitchen and dining room. Custom built-in butler's pantries offer convenient storage for china, silverware, serving dishes and more. They may include appliances like a wine chiller, ice maker or dishwasher. A sink is also a handy addition to a hard-working butler's pantry.
As organization hubs, they keep your kitchen space clutter-free and ensure that everything you need is right at your fingertips when serving meals. For homeowners who prefer to have parties catered, a butler's pantry can offer workspace for the hired crew that's out of the way of party-goers.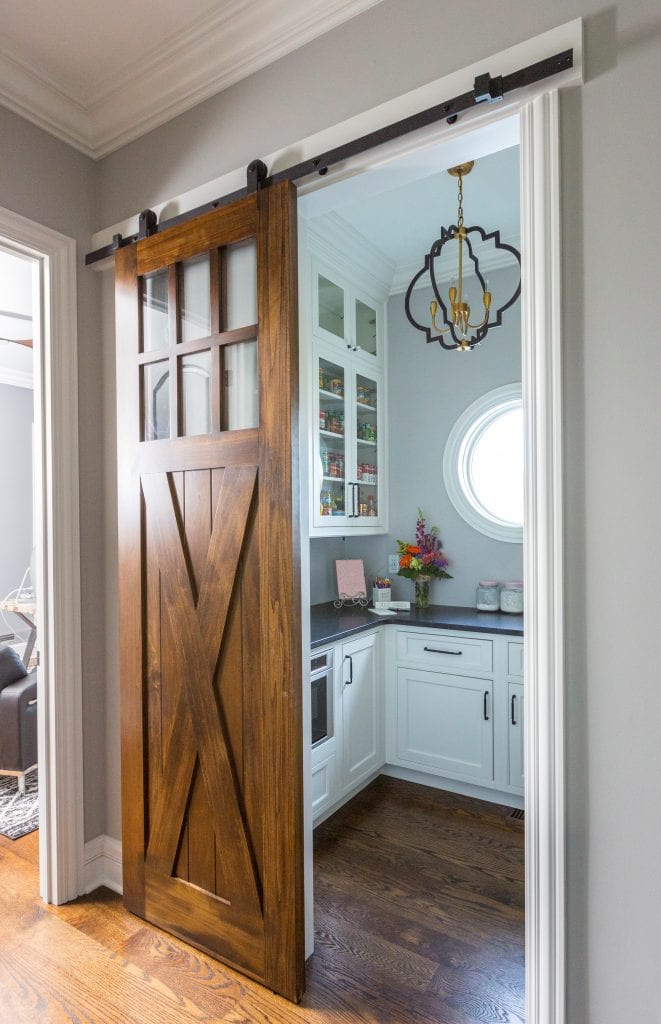 Library Spaces
Fill an empty home space by sinking into a good book whenever you please. Library spaces can serve as a beautiful addition to living rooms, office spaces and more. Library custom built-ins can include floor-to-ceiling shelving, complemented by cozy seating to create a nook. It's a perfect relaxing spot, and an equally perfect way to fill up a dead space.
Media Rooms
An in-home theater or media room is another perfect spot for custom built-ins. The creative choices are limitless: Cabinets and shelves can surround and accent your TV, sound system, gaming consoles and even organize your media equipment such as cables and accessories. Say goodbye to misplaced remotes and tacky tangled wires, and say hello to easy organization and endless entertainment.
Holistic Home Design Advantages
Your built-ins are a harmonious addition to the rest of your home's beauty, unlike pre-fabricated solutions that may feel like afterthoughts. Custom built-ins will capitalize upon your home's architecture and style, rather than distracting from it. They add character, personality, organization and value to your property, culminating in a visually stunning space.
Choose Hensley to Craft Your Custom Built-Ins and More
When it comes to choosing built-ins for your new custom home, you can trust the Hensley Homes team with any and all questions, concerns or ideas. We collaborate with top local carpenters who possess the skill and artistry to make your home dreams a reality. Not only will your built-ins look great, they'll also perfectly match the style of your new home.
Let's talk about your vision for your new luxury home: Contact us today.