Known for its signature styles and rocking music, the 1970s are back, returning to the home with some modern twists. From Brady Bunch stairs to shag carpets, some of the most iconic '70s home trends have returned, and while you may not be ready to pull out your old bell bottoms and leisure suits, you can learn how to make your custom home a stylish homage to your favorite decade.
With new shows like WandaVision and Mrs. America set in the '70s and biopics of famous rockers Freddie Mercury in Bohemian Rhapsody and Elton John in Rocketman, it's no wonder the decade of groove has made a comeback. One of the biggest appeals of these returned trends is the variety. The '70s vibe offers a wide range of aesthetics and style preferences. The charming kitschy look, the continuation of mid-century modern, David Bowie-esque glam rock, bohemian Laurel Canyon style, the European influence at Palm Springs and the luxe look of funk and disco all meant brighter colors and bolder patterns, which led to unforgettable home stylings. As minimalism fades out, maximalism is back, encouraging mixing colors, patterns and textures to create unique and charming custom home spaces.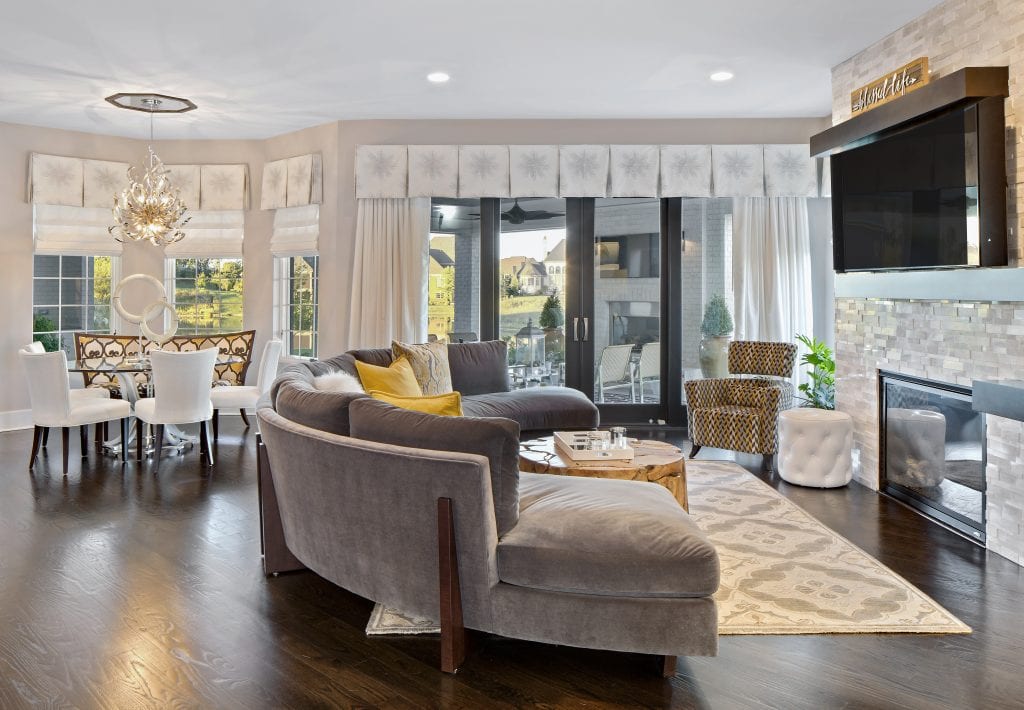 Blast From the Past Built-In Feature
Get your groove on right by starting your nostalgia with your custom home design. Some of the best returning and most timeless retro trends can be built into a custom home, making it perfect for features that will never fade.
Statement Stonework
A favorite '70s home trend was creating a stone fireplace centerpiece. It provided a cozy setting for the whole family to gather and added a natural charm to the home. It was also popular to add stonework details throughout the house such as running along a ledge or even stone accents.
The trend is roaring today but with a bit more nuance. Rather than plopping an old TV set beside the fireplace like we might have done decades ago, you can modernize a stone fireplace by creating space for a screen within the stone work. Add a sectional and you have the ultimate gathering place.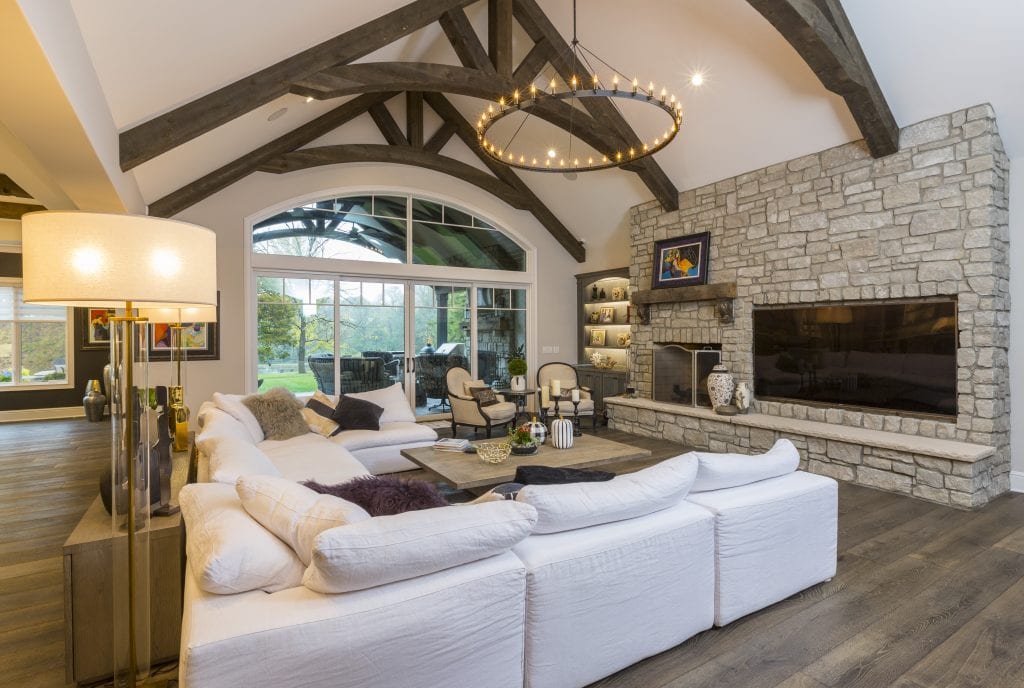 Mixed and Matched Materials
No '70s home trends list is complete without mentioning the infamous wood paneling of the era. But by utilizing reclaimed or barn wood, today's wood paneling adds a rustic touch to any modern farmhouse. If you're not ready to commit to a whole wall of wood, custom woodworking details on the lower section of your wall can give you those retro vibes with more subtlety.
Exposed brick never truly went away and added some "lodge chic" and European inspiration to a '70s home. In the spirit of maximalism, mixing and matching finish materials like stone, wood and brick is back and can create a layered and textured interior.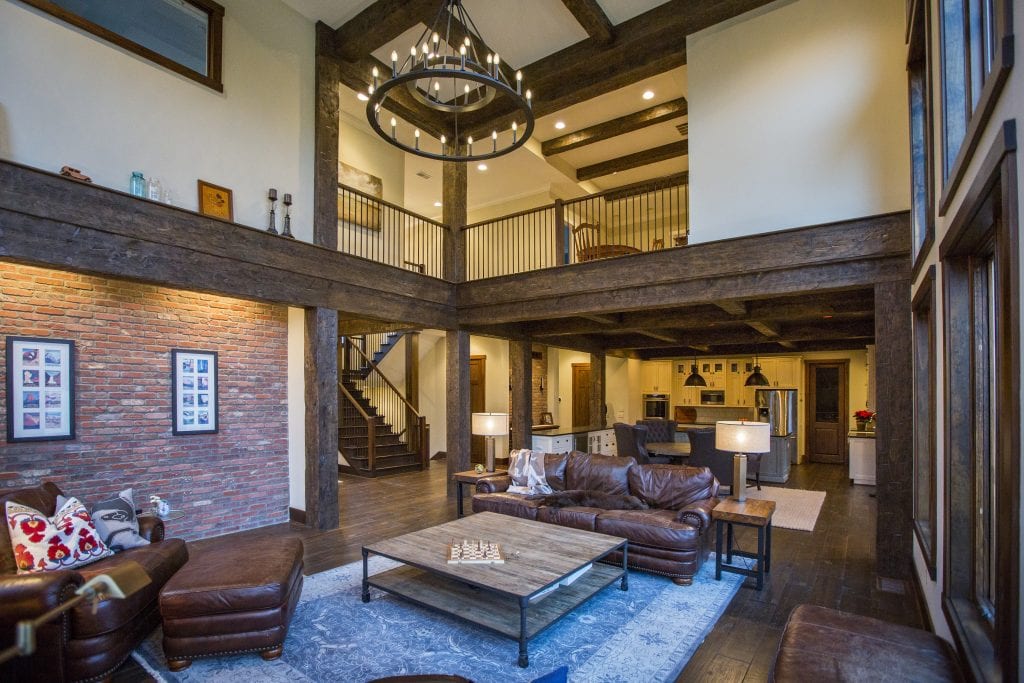 Conversation Pits
A signature home aspect of any mid-century modern living space was the conversation pit, sometimes called a sunken living room, like those seen in The Dick Van Dyke Show and Mad Men. This architectural design drops a room a few feet below the rest of the home, creating a taller space. The seating arrangement adds an intimate setting as furniture faces each other (as well as usually a fireplace or television).
Modern interpretations of this trend often include just one or two steps down into a space. For something less permanent, a three-sided sectional can also create a similar effect.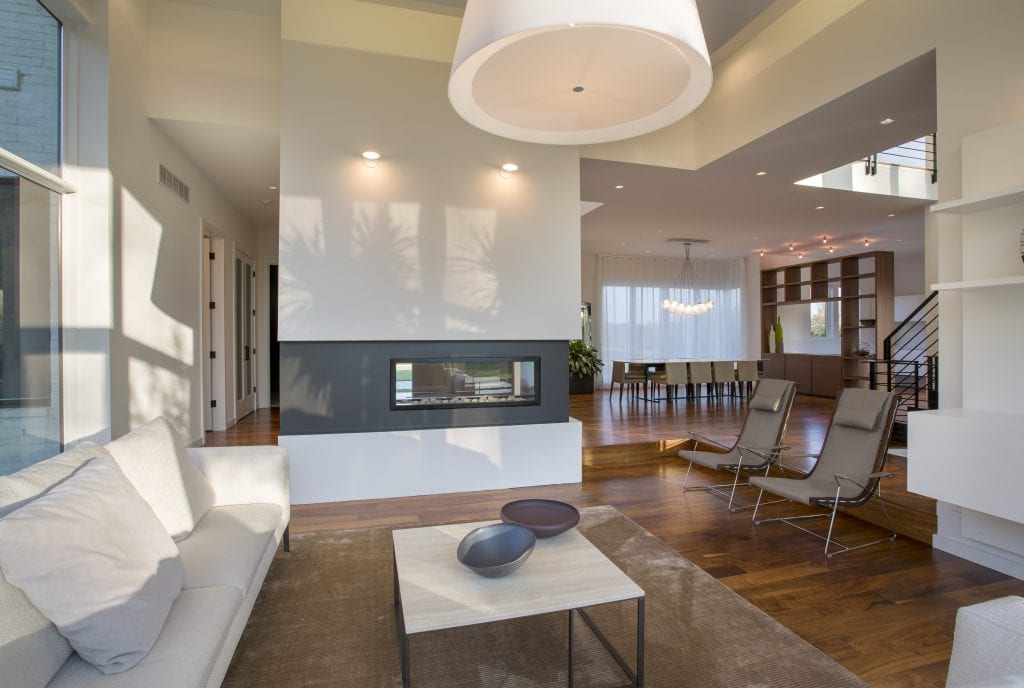 Open Staircases
Here's the story…of a famous staircase. The Brady family just wouldn't feel complete without their open-concept staircase. This kind of design immediately helps a home feel more spacious, but if you're leery of open steps, have no fear: A contemporary take on this TV classic involves stairs with solid risers paired with a sturdy yet open railing, creating that spacious feeling and vintage vibe.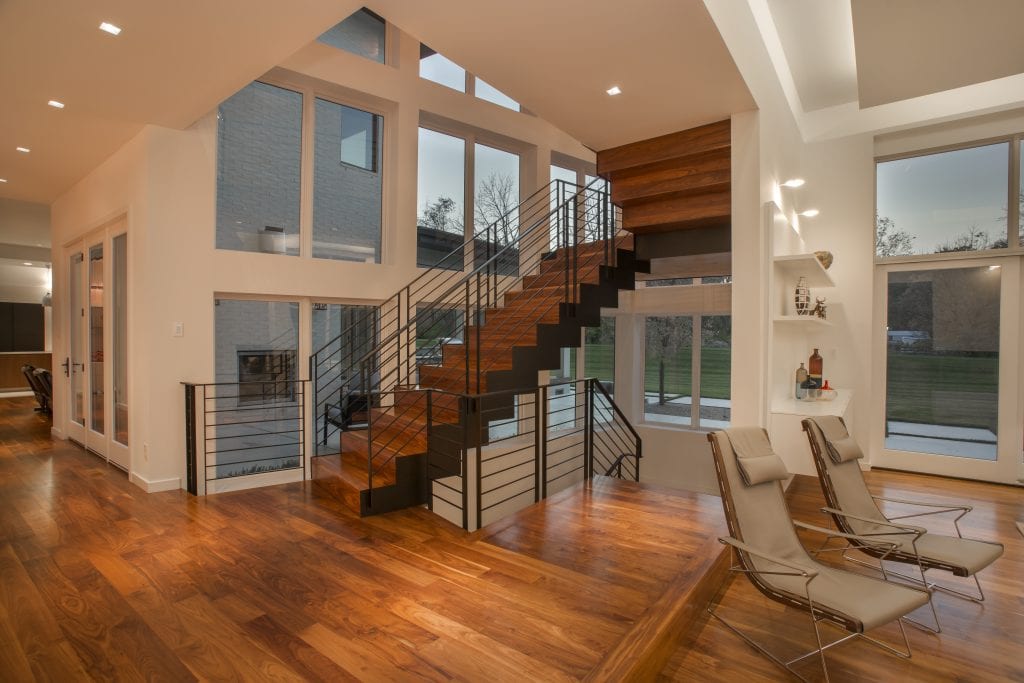 Finished Basements
As suburbs grew even more popular in the '70s so did the basement, especially as a place to hang out, as made famous by That '70s Show . Today, a finished lower level is the perfect place to add some retro features like old games, pool tables and a place to watch your favorite sitcom. Add some wallpaper to nail a classic or vintage-inspired look.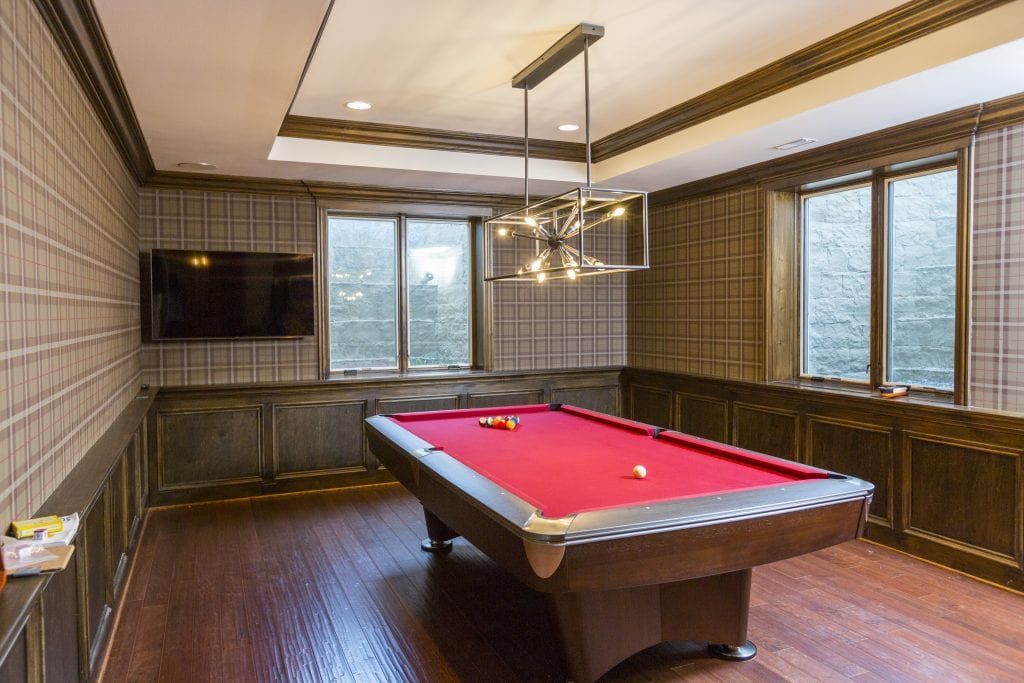 Tiling and Flooring
We want the funk! And one of the best ways to do that is with some '70s funky flooring and tile work. Embrace bold patterns of the old to liven up any of your spaces (but feel free to leave the cheesy vinyl linoleum behind). For a truly groovy room, add some fun tiling to the wall or other features to show off a blend of the old and the new.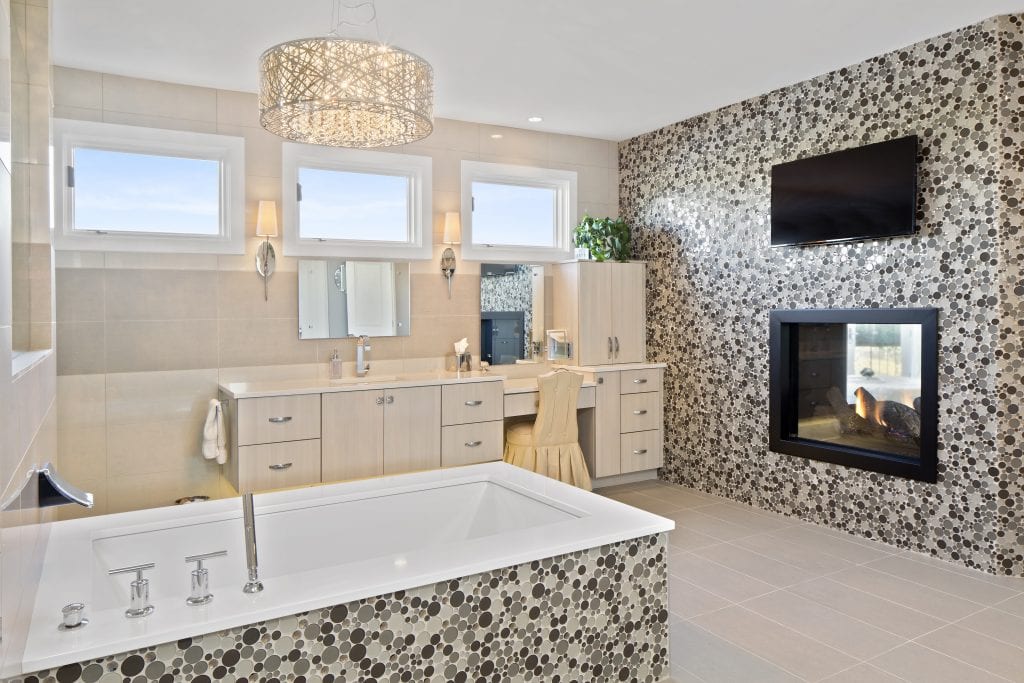 Disco Décor
With your architectural features set, tie your '70s vibes up with the finishing touches. One of the most popular returning trends? Vintage home colors like burnt orange, golden yellow and avocado green. Bold colors (and patterns with those colors) are all part of maximalism and can be expressed through walls treatments, furniture, flooring and everything in between.
Though it might be hard to believe, wallpaper is back and is a great and easy way to add color and personality to a room. See how you can complement wallpaper and flooring for the ultimate '70s décor.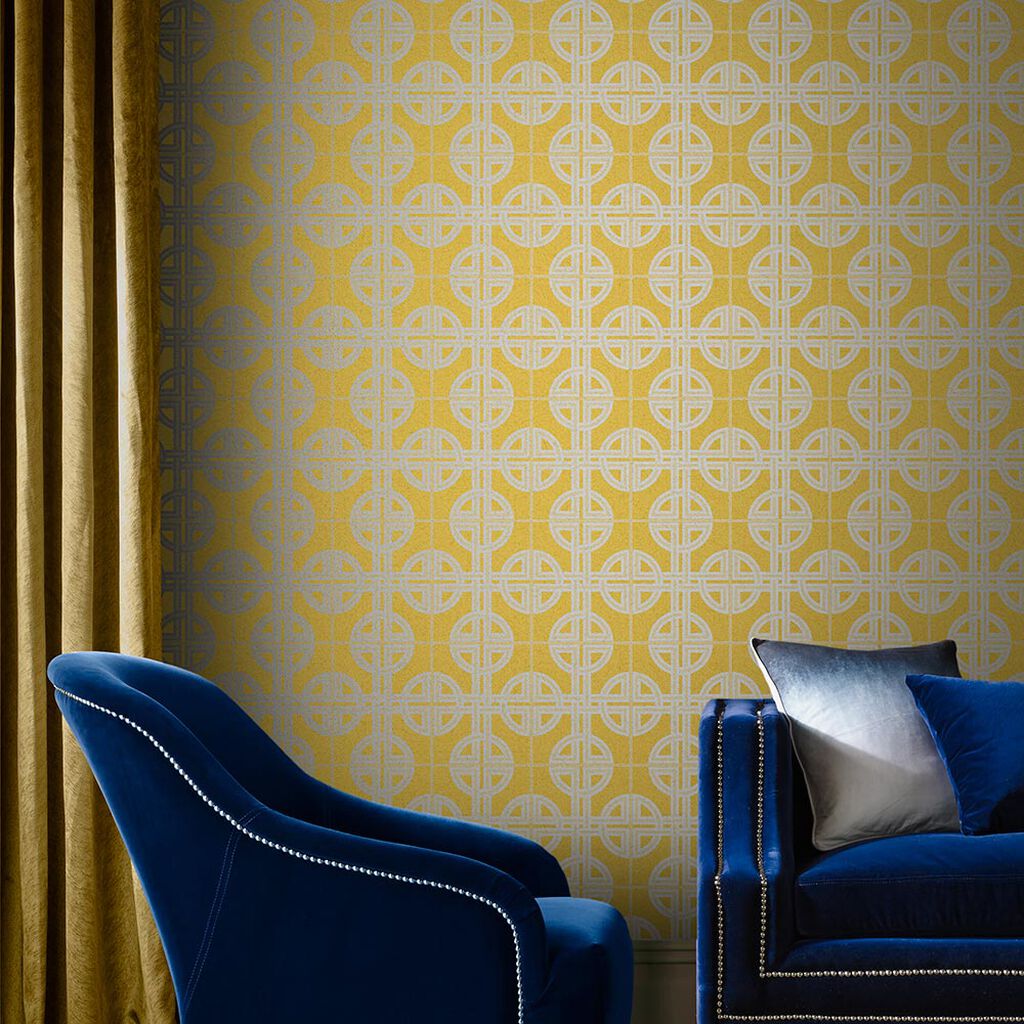 You don't have to find your old lava lamp to bring back some '70s lighting. Explore geometrically interesting pendant lights and domed mushroom lamps. Unique lighting is the perfect way to go vintage without going all in and easily adds a statement piece you'll love.
Rose gold has had its day, and a subtle way to bring back your favorite decade is with chrome finishes. From bed frames to bookshelves, chrome blends the contemporary with the classic for both a futuristic and nostalgic look.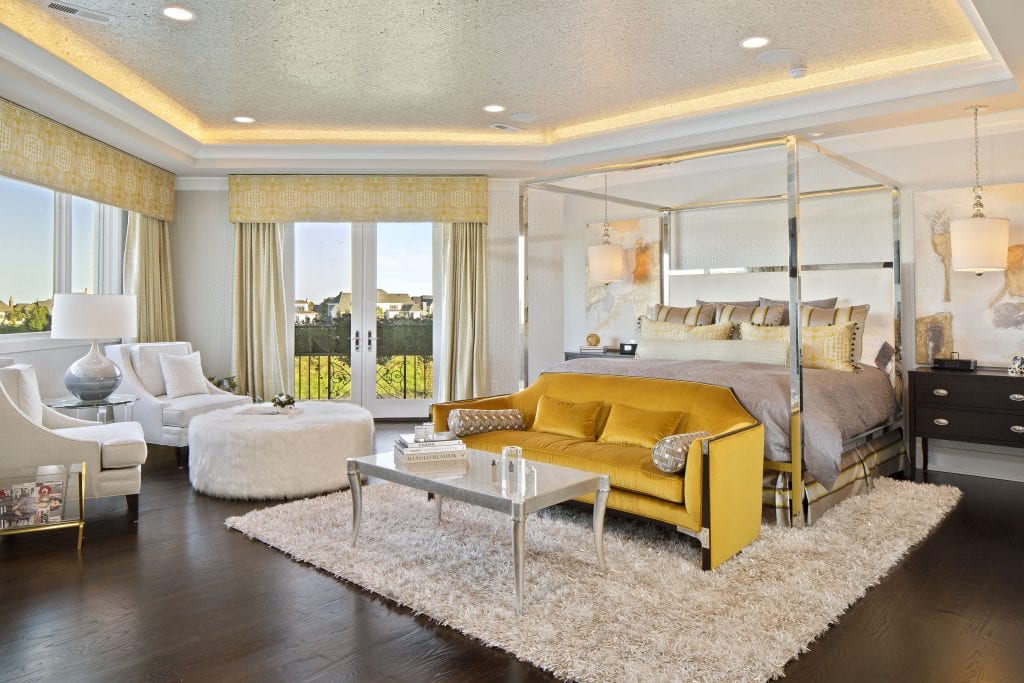 Just as famous as the wood paneling are the shag carpets. But don't worry—they haven't made a full return. Instead, smaller shag rugs and even shag furniture pieces like ottomans and chairs are all the rage. Adding in white shag details gives your home a sleek and modern look with a retro twist.
One of the best ways to create a groovy vibe is with furniture and décor accessories. Velvet furniture adds a luxe rock detail and can be found in your favorite color. Or add a hanging chair for an even bigger statement. Show off your old vinyl collection with a large cabinet record player. Finish it off with rugs or pillows in popular prints from the past like animal print, plaid and other mod, geometric patterns. The key to not dating yourself is adding some modern features. Enjoy the mixing and matching of maximalism, but avoid going overboard to find the perfect vintage space.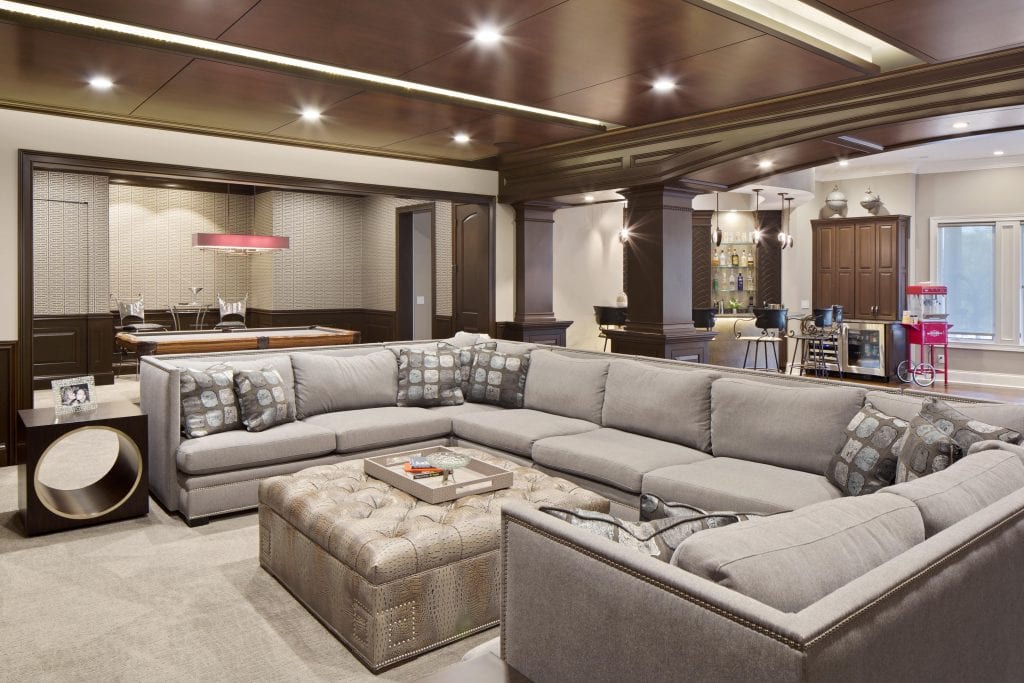 Far Out
Ready to build a blast-from-the-past custom home? Contact us today to get the conversation (pit) started. 
---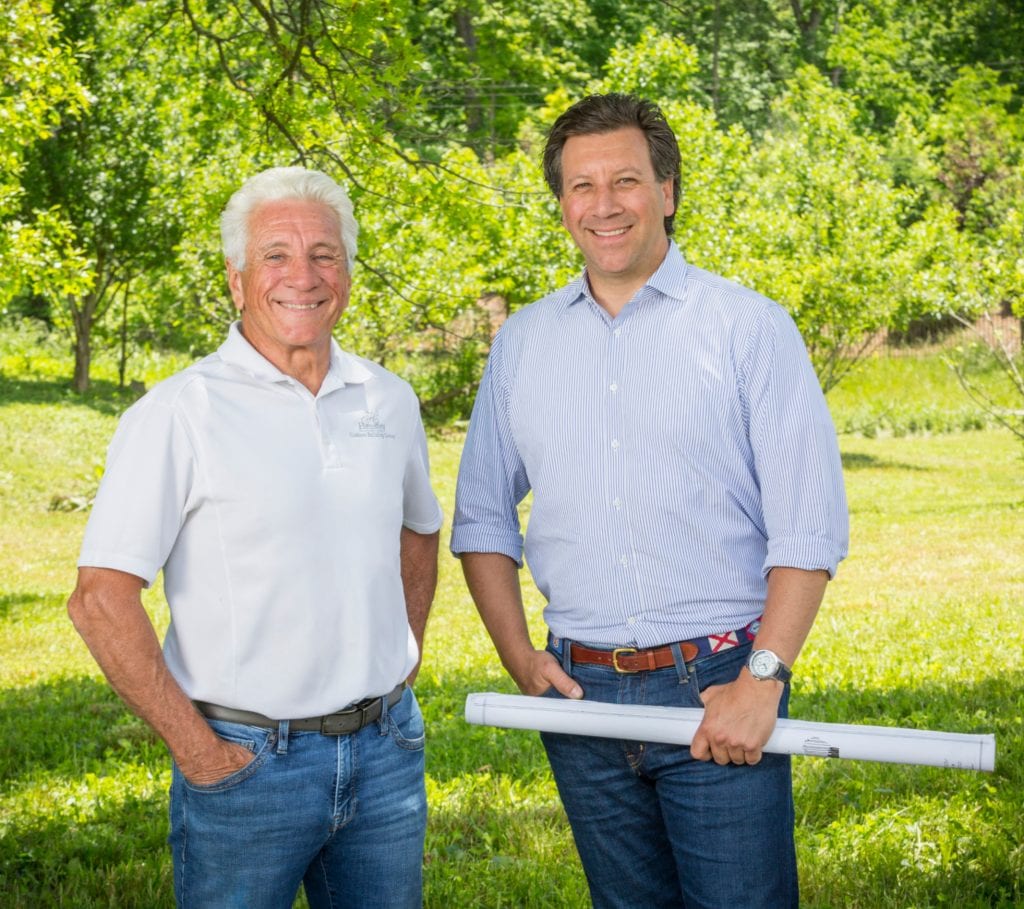 Ready to Join Over 400 Happy Cincinnati Custom Home Builder Clients?
Contact us to start your dream home conversation. From choosing the right lot to building the home of your dreams, we have helped over 400 families build what matters. Contact us to schedule an appointment.