At the end of the day, don't you wanna go where everybody knows your name? And nowhere is that more true than your own home. Unwind (and celebrate) with your own custom in-home bar.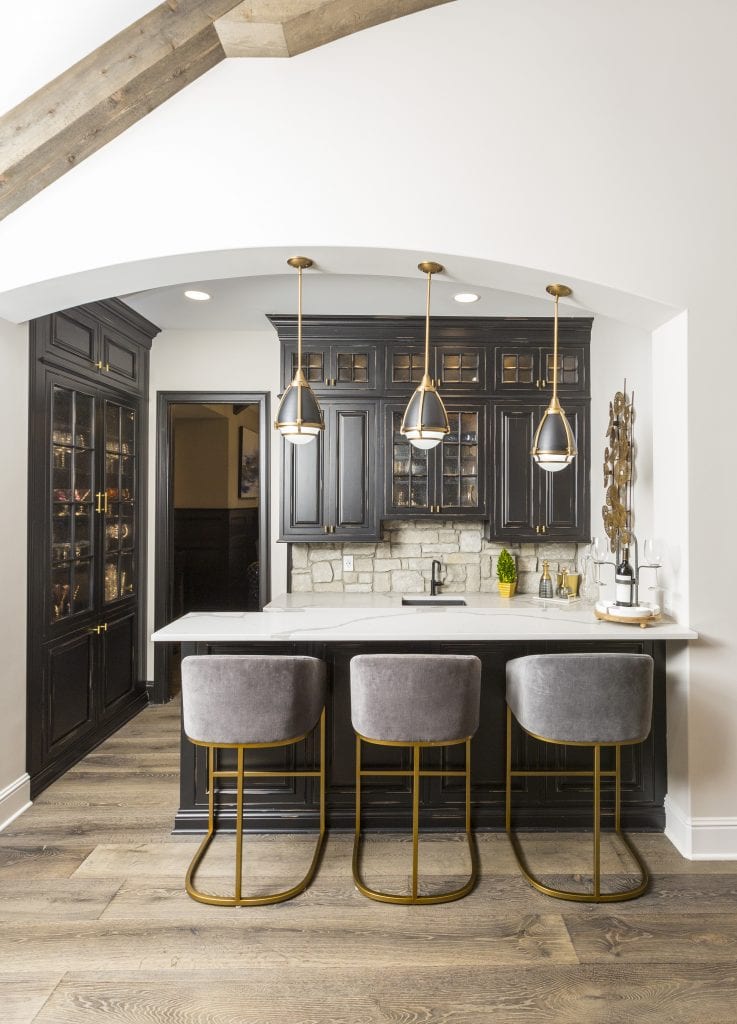 Sippin' in Style
The first step to the perfect custom home bar is figuring out what kind of bar you want. Are you picturing a place to catch the game with your friends? Or maybe show off the latest wine in your collection? Or even craft your own cocktails for friends and family? Whether you want your own wine lounge or sports bar, pinning down your vision early is key. This affects every design decision from countertops to final finishes.
Your choice of style also affects the base of the bar and whether you want it to be wood (for a classic look) or stone (for a cool, modern or refined rustic style). Upon completion of your bar, you'll also get to select the perfect bar stools to match your aesthetic, whether that's something fun, rustic, sophisticated or something in between.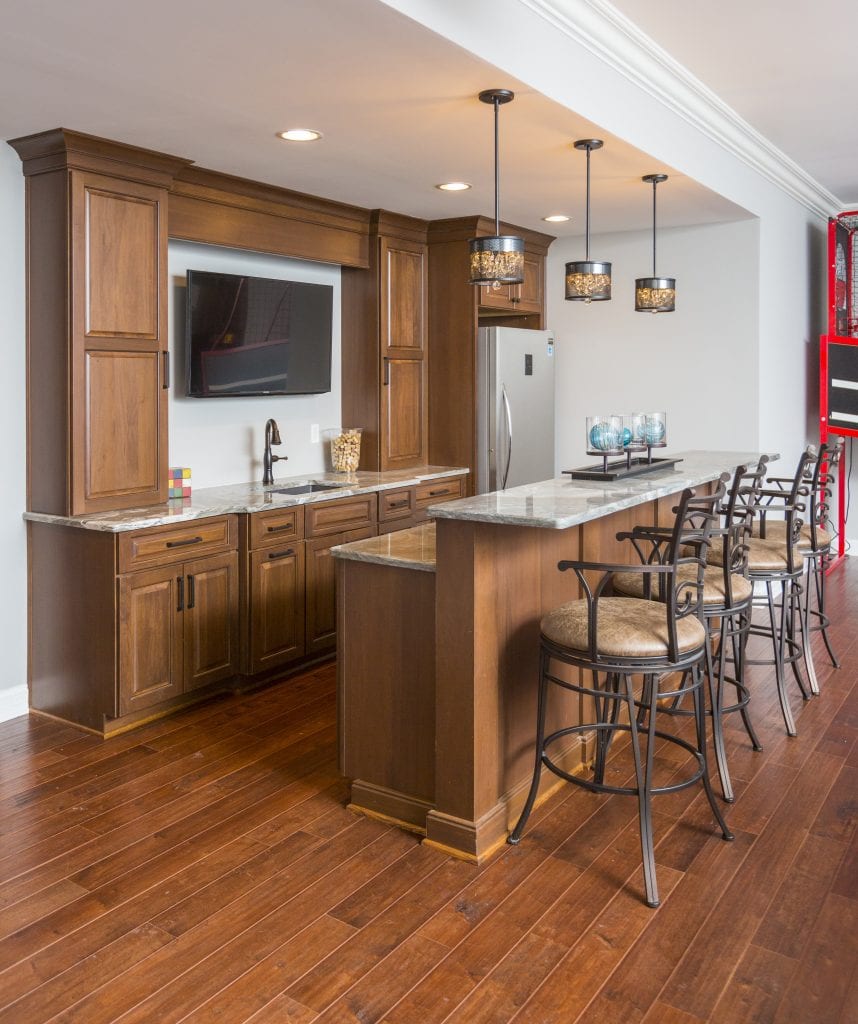 Constructing a Cocktail
The location of your home bar is vital, and while most enjoy a sip or two in their finished lower level, some prefer keeping their bar on the main level. An important factor is size—how many people do you want to accommodate? Even the addition of just two spots is a significant increase, and lower levels tend to have more room. The standard bar height is 42 inches, and keeping to that will make it much easier to find bar stools. But you might also want to add a lower counter (either attached to or behind the bar) that places all the prep work on a more comfortable level.
Your home bar can be freestanding or positioned between pillars or tucked against a wall. Attaching it frames and transforms your bar into a statement piece. Also consider the shape: While most bars are rectangular, something circular can make the space more social and add to a luxe look. You'll also want to add a sink for quick rinsing and cleanup. You can even add a full dishwasher or dishwasher drawer.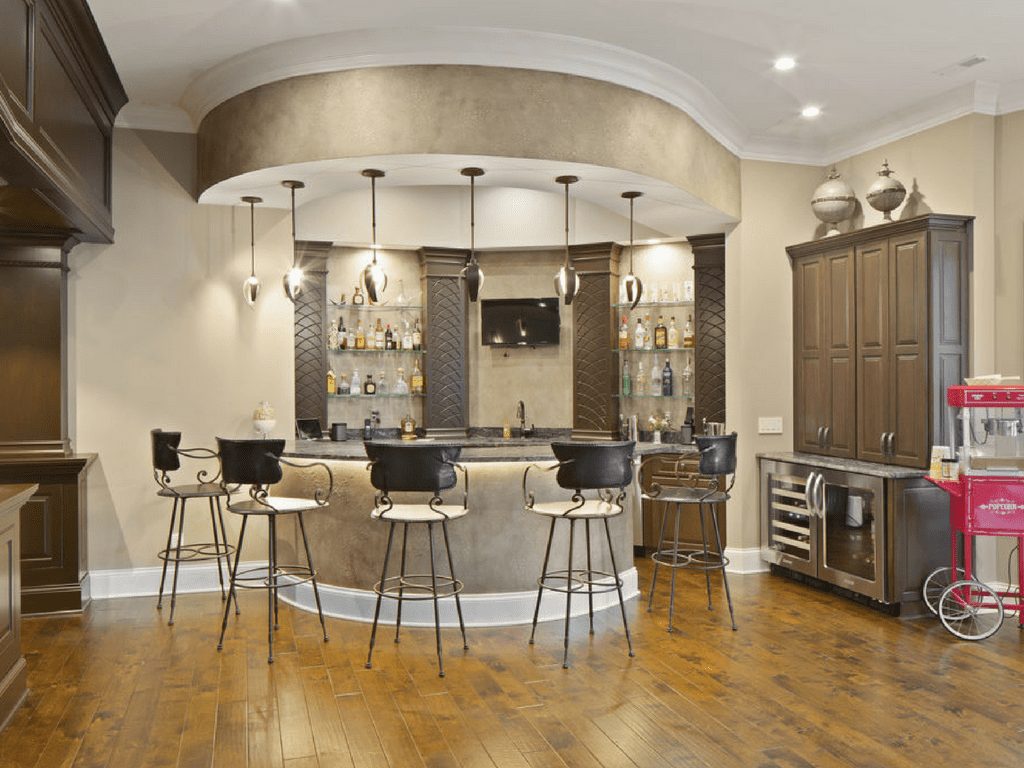 Top Shelf Storage
What's a bar without a drink? Just as important as the bar itself is the storage. You'll want plenty of cabinet and drawer space, not only for your drink of choice but also for glassware, utensils, shakers, other ingredients like fruit and syrups and even some non-alcoholic waters and sodas.
A refrigerator should also be on your checklist. A full-sized fridge allows for more space for beverages, but mini-fridges are easy to hide below the counter. Either way, make sure you've got access to an ice maker for the perfect drink on the rocks. Depending on how much space you need, you might also consider a small pantry or even a wine cellar: Built-in shelves or racks will help make the most of your space.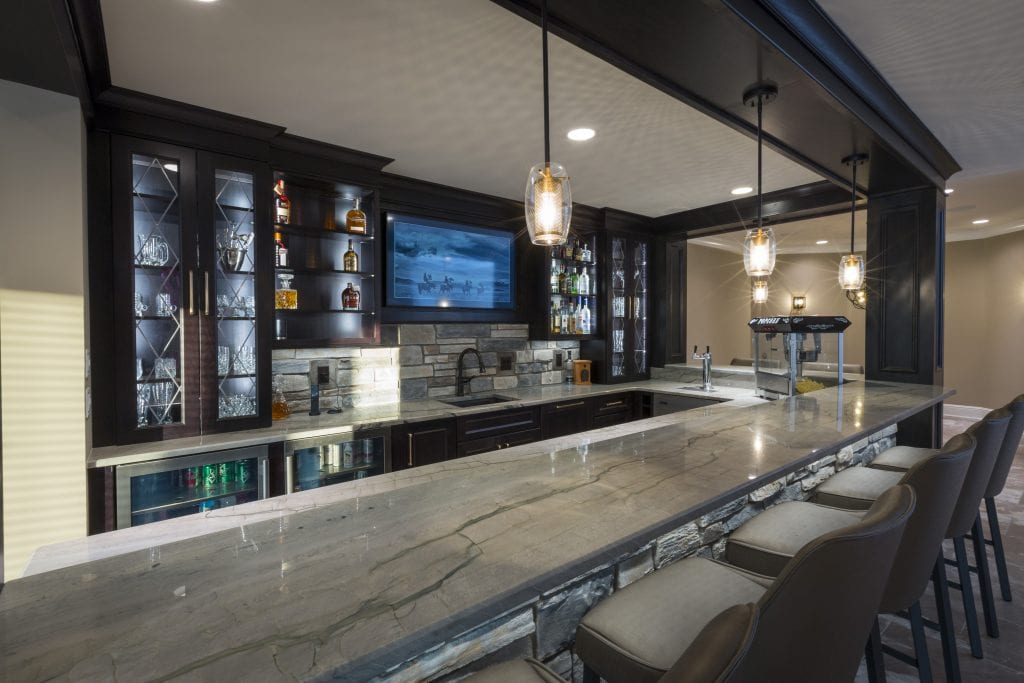 If you take pride in your collection, you can display your favorites with glass shelving, and you can even install display lights for a sleek, professional look. Don't forget to include your favorite snacks! Leave room for a popcorn maker or have a place to store your favorite cheese that pairs perfectly with that Merlot.
Drink Up With Extra Features
One of the best parts of a home bar is showing it off. You'll want to add some extra lighting since pillars and framing can limit the space's natural light. Hanging lights over the actual bar is the perfect opportunity to add more flair and style, and you can also add small recessed lights over the lower counters to ensure all your ingredients are perfectly measured.
Also consider adding some entertainment, like a surround sound system for music or a TV to catch the game. And while bar stools are great, consider adding a nearby lounge area to really replicate the bar experience and to add some more seating options.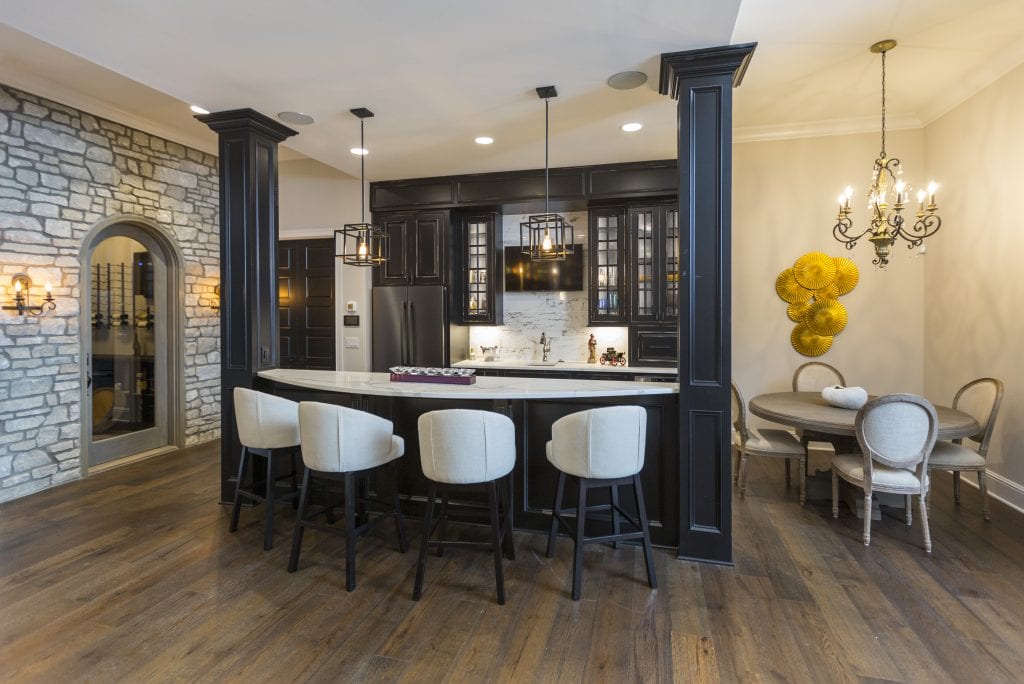 Last Call
Ready to show off your bartending skills? A custom home bar is the perfect way to socialize, celebrate and unwind and can add to the cohesive look of a home. Plus, a bar can even be installed outside for summer socializing. 
Building a custom home is the perfect way to get the home bar of your dreams. Contact us today to bring yours to life.
---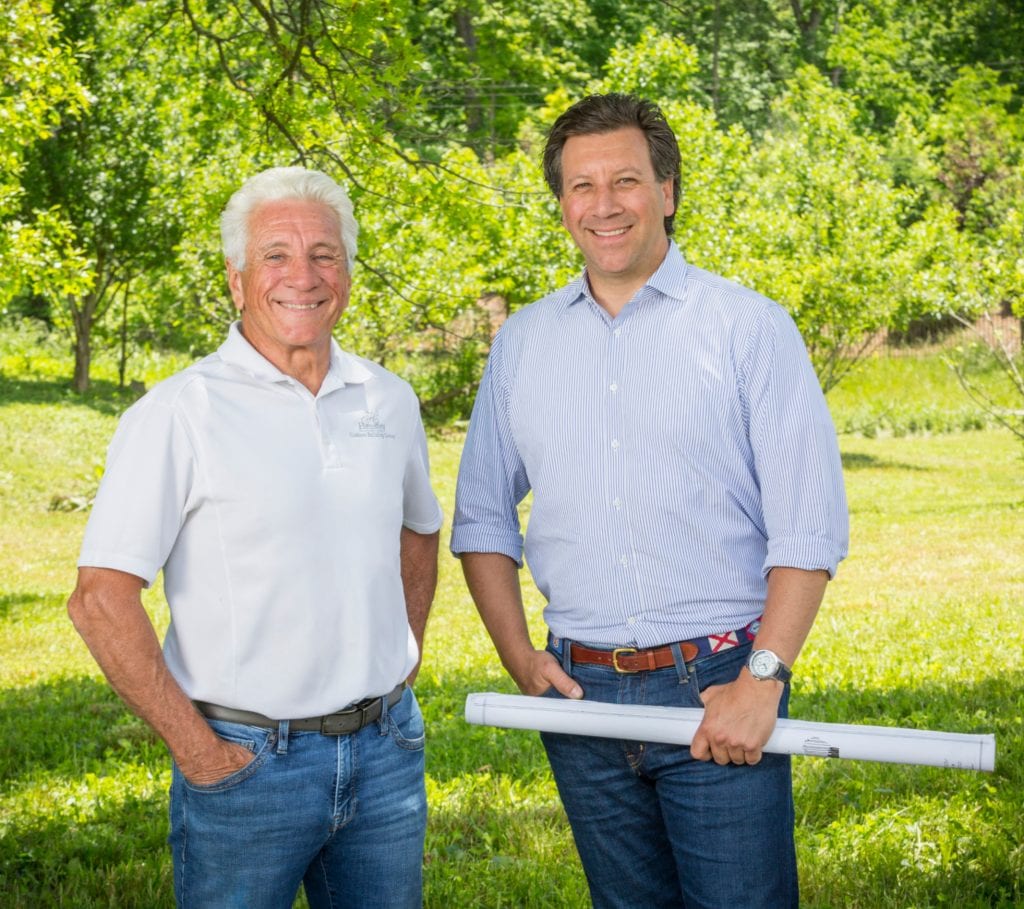 Ready to Join Over 400 Happy Cincinnati Custom Home Builder Clients?
Contact us to start your dream home conversation. From choosing the right lot to building the home of your dreams, we have helped over 400 families build what matters. Contact us to schedule an appointment.