The perfect winter feature to your custom home is a cozy fireplace. When building a custom home you want to design a fireplace you can't wait to use and an aesthetic you'll love year round. Check out these fireplace ideas for your custom home.
Location, Location!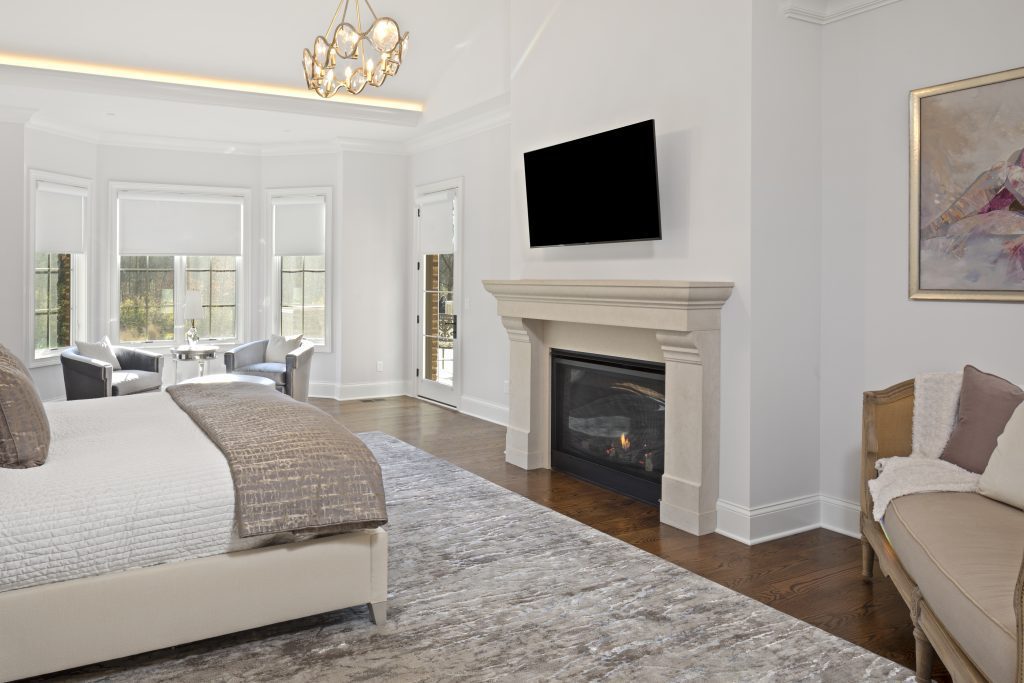 You can put a fireplace virtually anywhere in your home. In your living room, a master bedroom, your lower level and outdoors. Here are some tips about location and placement.
A Balanced Look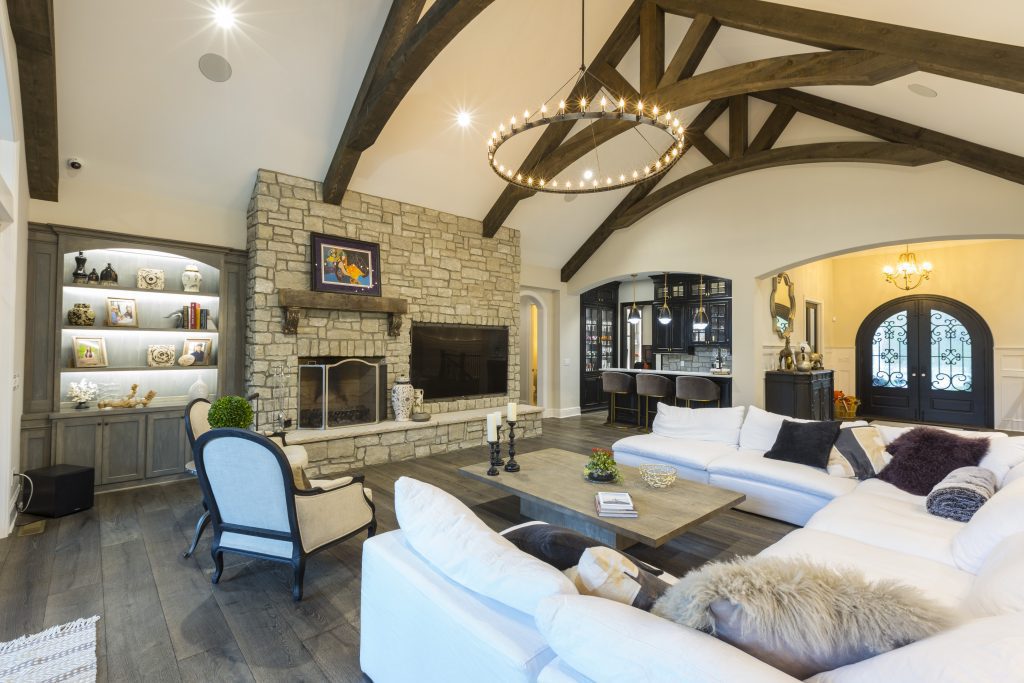 Your fireplace doesn't have to be the center of attention. Create a balanced look by placing your TV next to the fireplace instead of above it. This way you create a nuanced focal point and your TV is at the perfect height for comfortable viewing.
Lower Level Luxury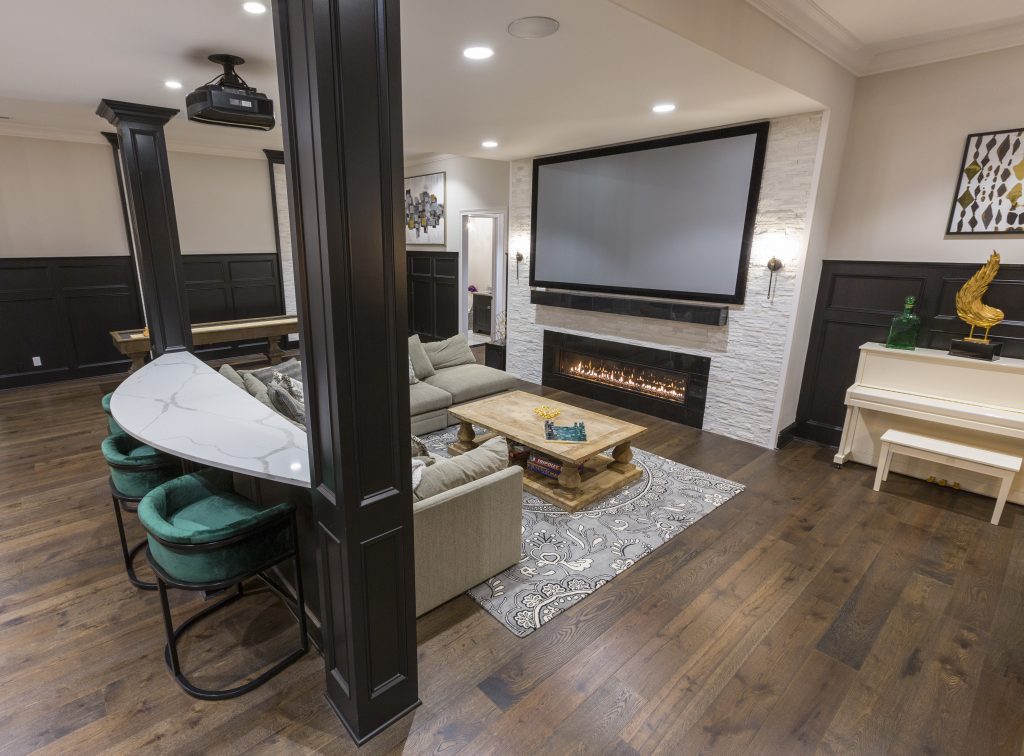 Placing a fireplace in your lower level is a great way to bring some character to your home. A long and sleek ribbon-style fireplace creates a feeling of luxury and warms up a typically colder space in your home so you can continue your movie nights all winter long. Gas fueling allows for push-button fire starting.
Oohlala Outdoors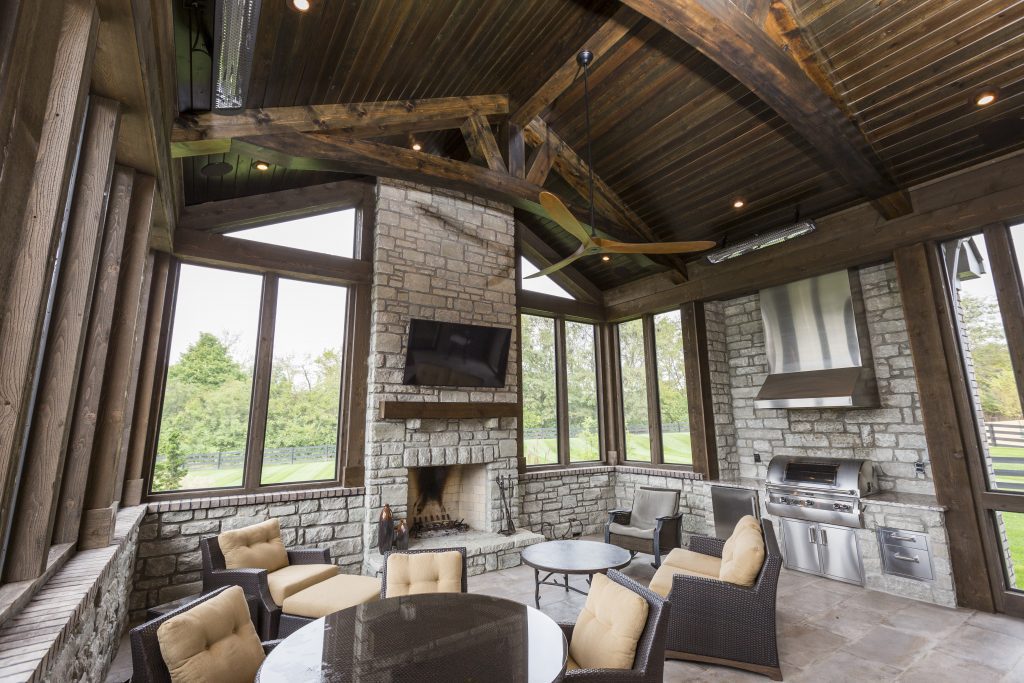 Do you enjoy sitting around a campfire or fire pit in the summer? Make that warm and toasty feeling more intimate with an outdoor fireplace. An outdoor fireplace is great for enjoying your outdoor living space in the winter as it holds the heat longer than a fire pit. It can be placed in an enclosed patio or in the open outside. You can even build your fireplace to block a prevailing wind.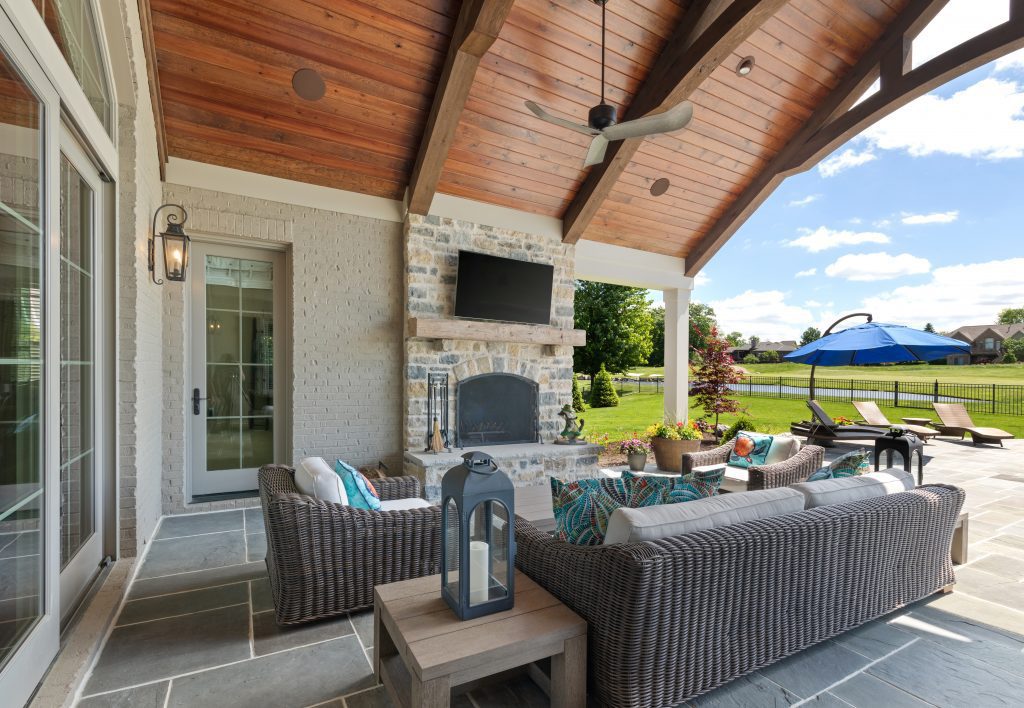 Simply Stylish
The type of material you use for the surround of your fireplace is another thing to consider. Whether you like natural materials like wood, stone and marble or manmade materials like brick and tile, here are some fireplace ideas to fit your aesthetic.
Stone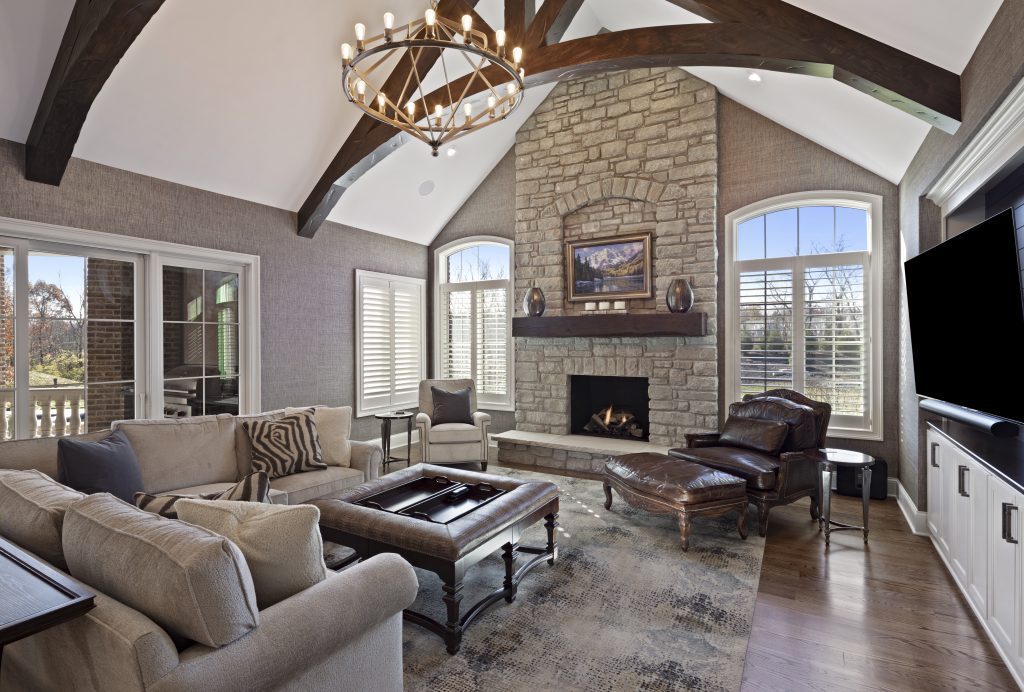 Stone is a great choice for a fireplace material if your home has a traditional aesthetic. It complements wood tones and adds a rustic, grounding texture to your home.
Marble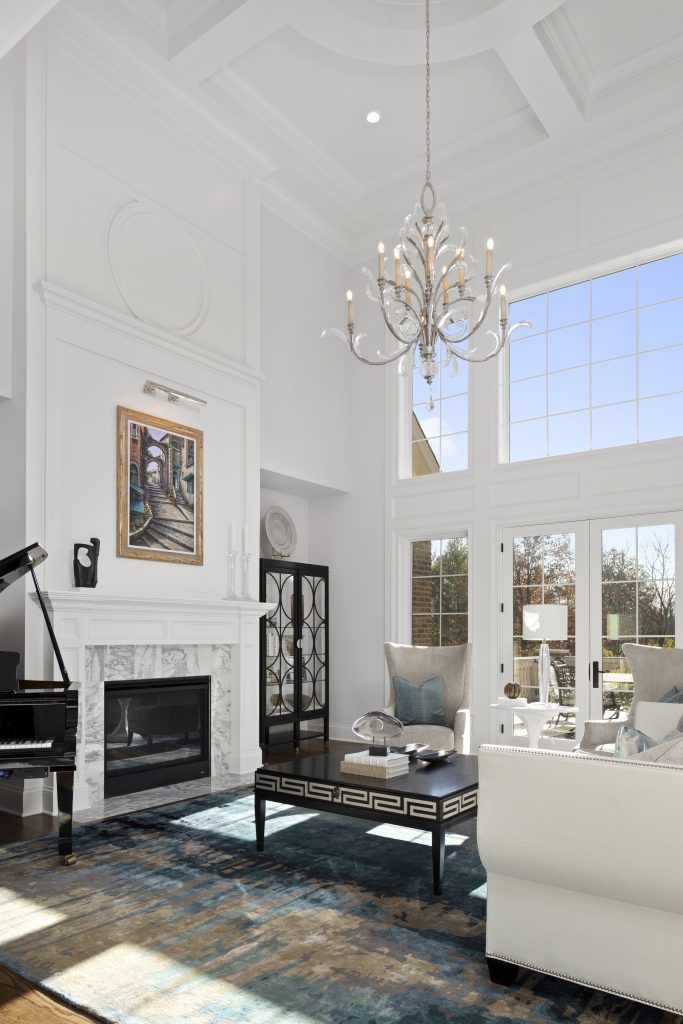 Marble is a natural material available in a wide range of colors, textures and patterns that can fit any style. White marble gives a clean and sophisticated look while black marble is more contemporary and cool.
Wood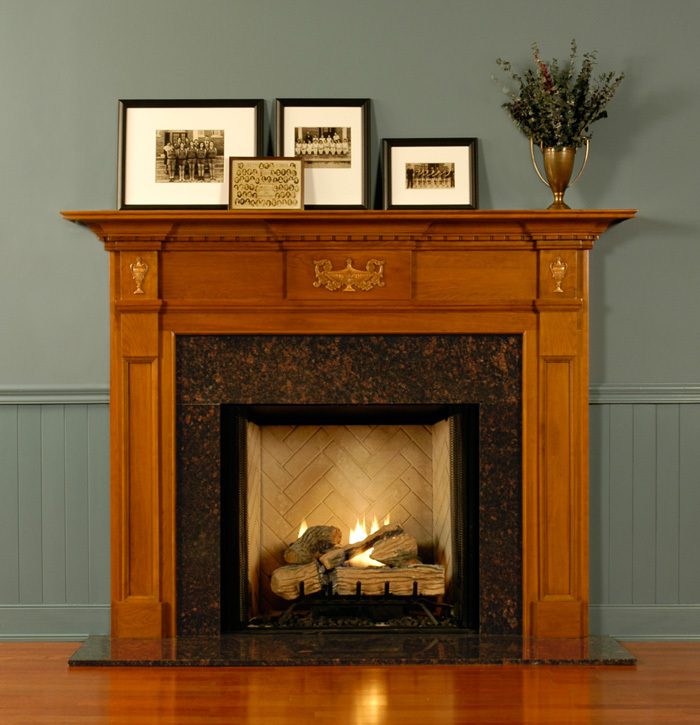 A wood surround brings a traditional and timeless vibe to your home. Paired with a dark marble or stone, you can create that perfectly polished look.
Fireplace Ideas and Much More
Ready to get started on designing your dream custom home with the perfect fireplace? Hensley Homes is a top Cincinnati home builder ready to take on your vision. Contact us today for more information.