Looking to extend your contemporary design aesthetic to the bathroom? Then look no further than a wet room. This latest trend is perfect for a contemporary custom home and offers a blend of practicality and a sleek, stunning design.
Making a Splash
So what is a wet room? It's a type of bathroom that eliminates the typical shower tray, creating an open-concept bathroom. Instead of having a traditional curb around the shower, in a typical wet room, water is channeled to a drain installed directly on the open floor. A gradient on the floor eliminates any areas where water can pool. To prevent any water damage, the whole bathroom is tiled and water-proofed rather than just the floor. It creates an open, easy-maintenance bathroom and makes for a memorable and contemporary design choice.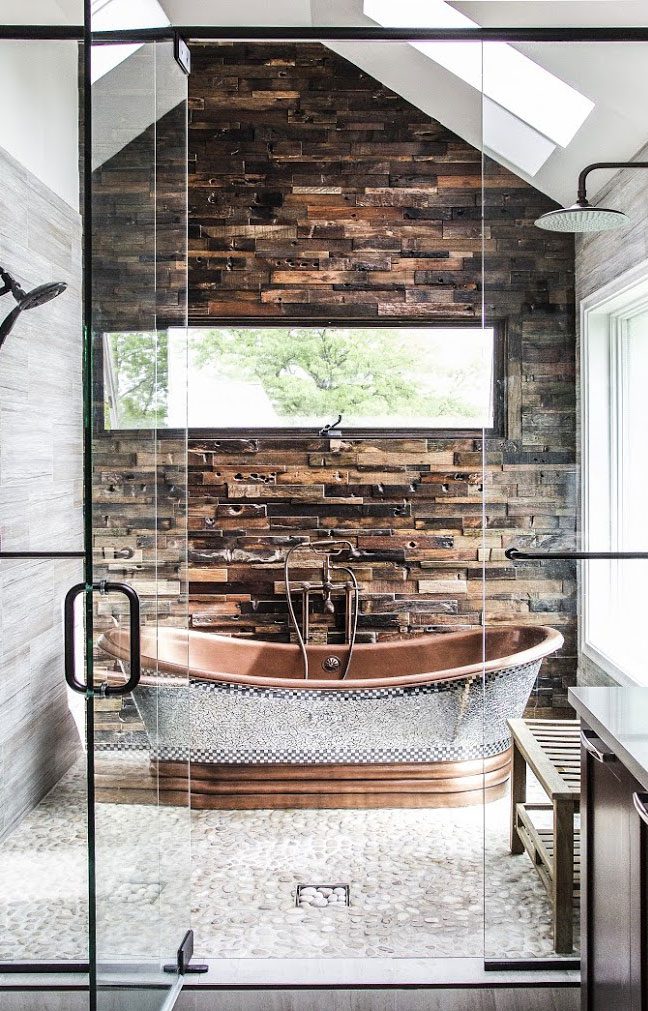 Some wet room designs incorporate a freestanding tub into the shower area. There may be an enclosure around this space, or not. 

Mastering the Elements
A wet room bathroom involves features that need to be carefully planned. Firstly, the whole space will need to be fully waterproofed so no water damage happens, then the floor and all walls need to be tiled. The tile itself is also important. Non-porous tiles and materials like porcelain and ceramic offer the easiest maintenance. Plus, they come in a vast range of colors and designs to match your home's style. While stone styles like slate and marble also look amazing, they're porous and will need to be resealed regularly. When it comes to the floor, only consider floor tiles designed specifically for bathrooms to prevent the floor from ever becoming too slippery. Underfloor heating is also a common feature as it allows water to evaporate faster (plus, by eliminating cold floors it makes for a luxurious shower).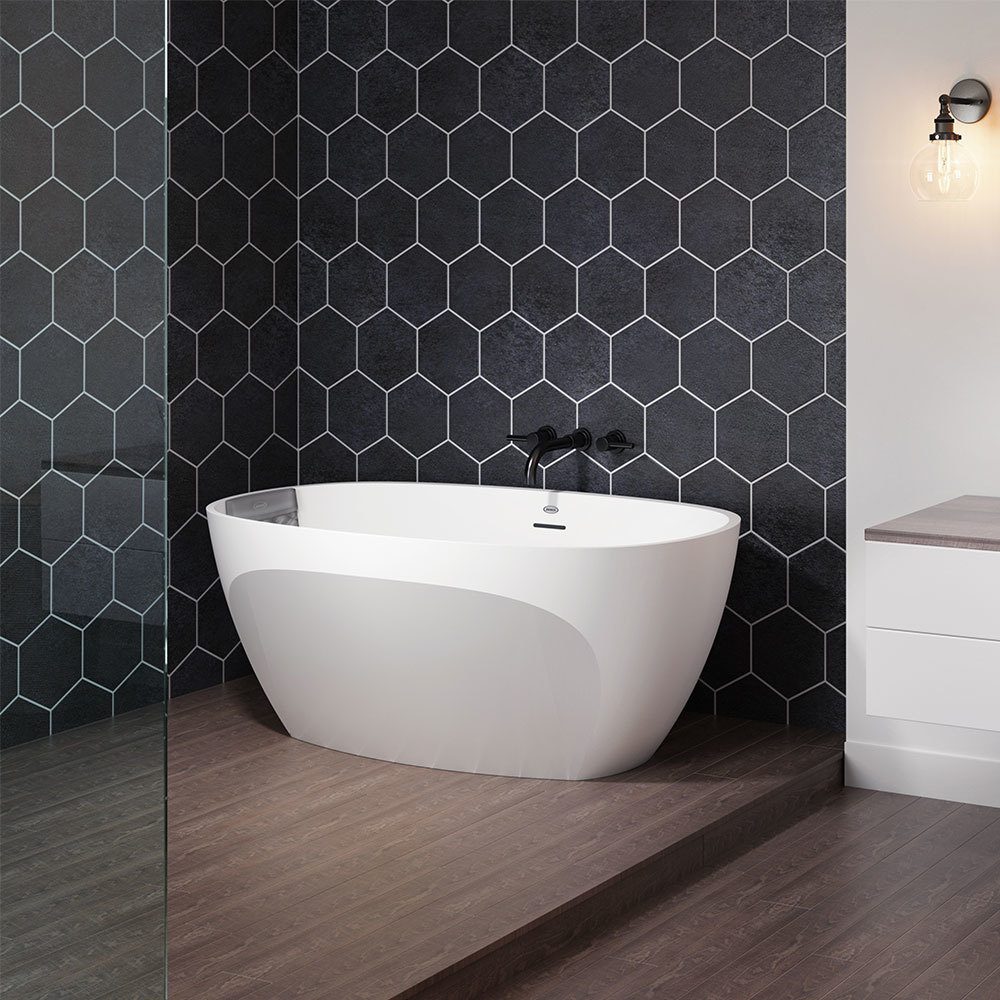 Equally important is the drain. The floor needs to have a slight gradient so all the water easily reaches the drain. It should also be placed as far away from the bathroom door as possible to lower the chance of any water escaping. Drains are available in a variety of shapes and styles. Linear drains are a popular choice because their seamless look goes well with contemporary style.  
When installing your other bathroom fixtures like your vanities and toilet, consider wall-mounted, or "floating," units. These minimize areas where water can pool and also adds to the sleek, contemporary design. If your "wet room" area is confined by an enclosure, you won't need to worry about water from the shower coming in contact with vanities or toilets.  


Designing the Details 
With the essentials out of the way, there are some other design choices that can make your wet room the bathroom of your dreams. Adding a small glass partition near the shower head lessens the reach of the spray, keeping your sink and toilet dry. Or you could add a tiled partition to show off your amazing tile design while still keeping your shower easily-accessible. If you want the option for a nice relaxing bath, have no fear. Many wet rooms feature a bathtub in addition to the shower.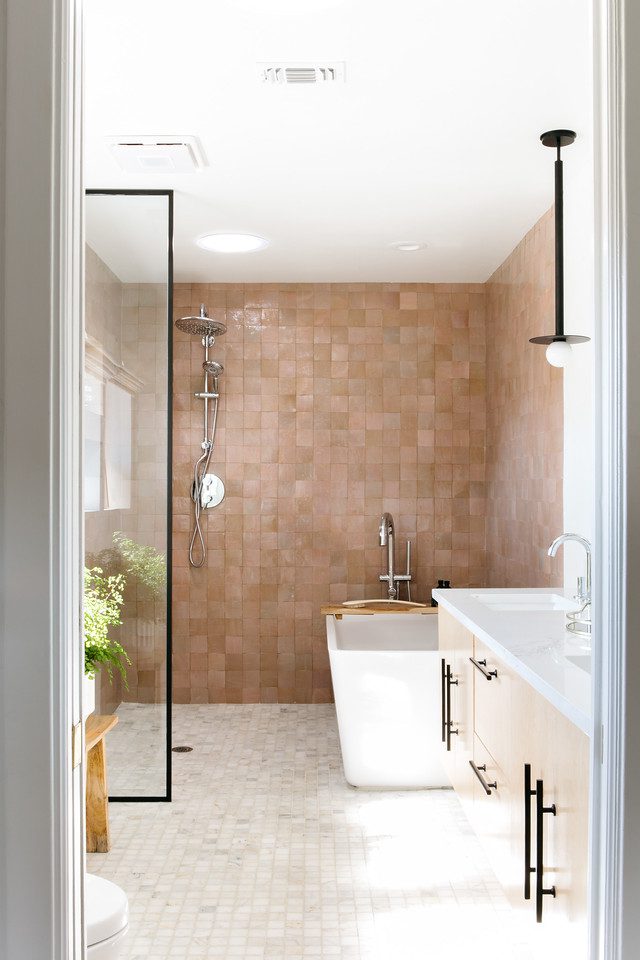 Because a wet room covers more area in water than a typical bathroom, we recommend niche shelving to store anything you want to keep dry including towels or shower items. This shelving is built into the wall, and to prevent water from pooling, it should also be slightly sloped toward the floor. 
When considering your shower head, utilize one that points water down rather than out to further lessen the water's reach. A skylight is preferable to a window and can bathe the area in natural light. You can also add waterproof light fixtures for ambience. All of these extra touches will ensure your wet room bathroom is both stunning and practical. 
The Wins of a Wet Room

So why have a wet room? After all, it gets everything wet which might seem like an annoying inconvenience. The truth is that there are several benefits to these bathrooms. 
First of all, it's one of the few styles that really matches a modern, minimalist style. It looks stunning and adds value to your home. It's perfect for smaller bathrooms where the open concept really takes advantage of limited space. It's also a much more accessible bathroom, perfect for the whole family and for aging in place.
Additionally, it's much easier to clean than a normal bathroom. Think about it — everything is already wet: Floor mopping and wiping down surfaces should be easy. 
Dip Your Toes in the Wet Room Water
Think a wet room bathroom is perfect for your next house? Contact us today to start discussing your luxury custom home. 
---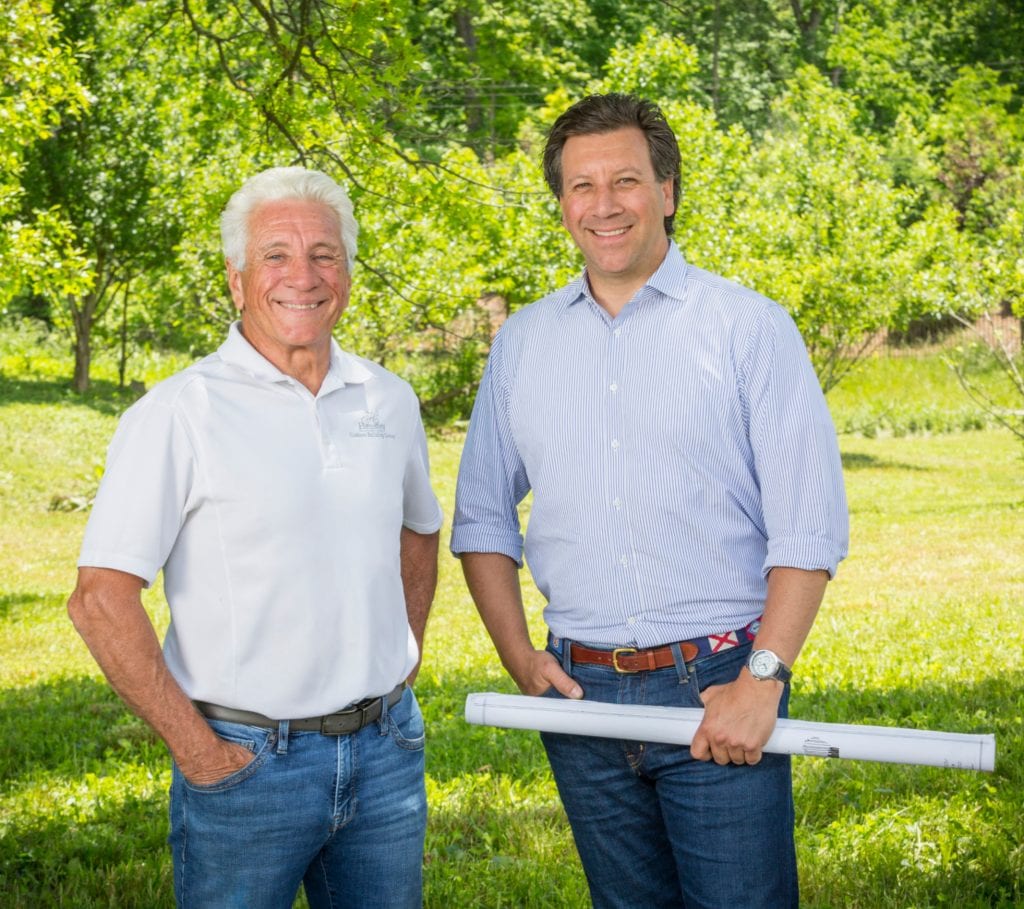 Ready to Join Over 400 Happy Cincinnati Custom Home Builder Clients?
Contact us to start your dream home conversation. From choosing the right lot to building the home of your dreams, we have helped over 400 families build what matters. Contact us to schedule an appointment.