Heavy wood beams and trusses, which echo the look of a timber frame, make this Indian Hill home a stand-out. For adding extra character, nothing beats the timeless look of wood.
Timber Frame Accents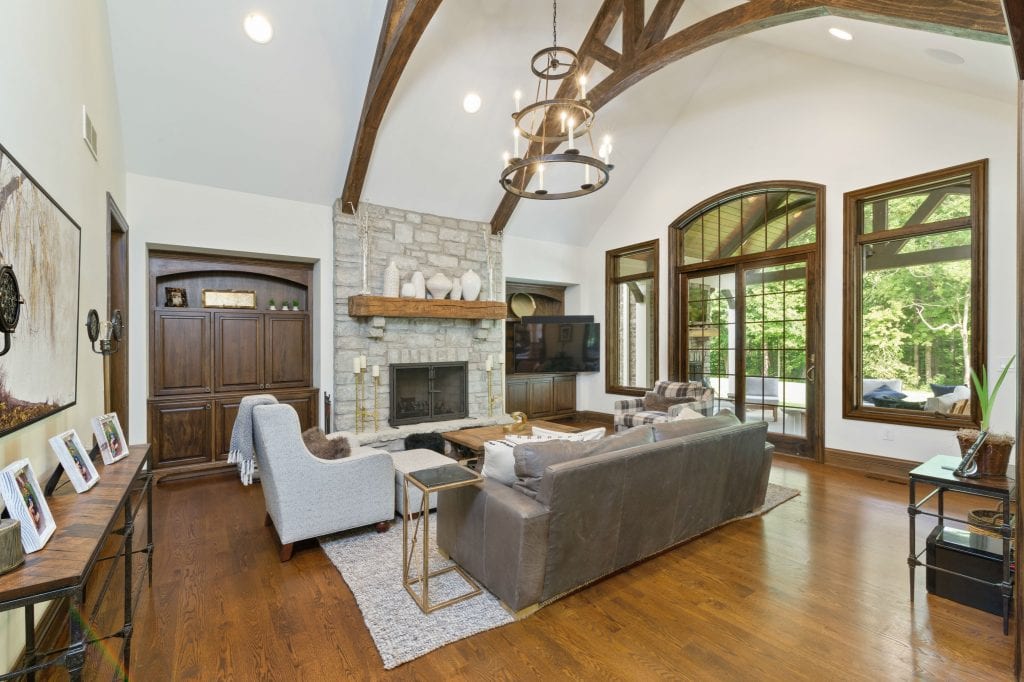 Arched trusses draw the eye up to the vaulted ceiling of the family room. The dark wood tones accent the neutral walls and complement the built-in cabinetry. An arched window over the patio doors echoes the truss. This wide set of doors opens the room to the large patio, complete with an outdoor fireplace and plenty of seating.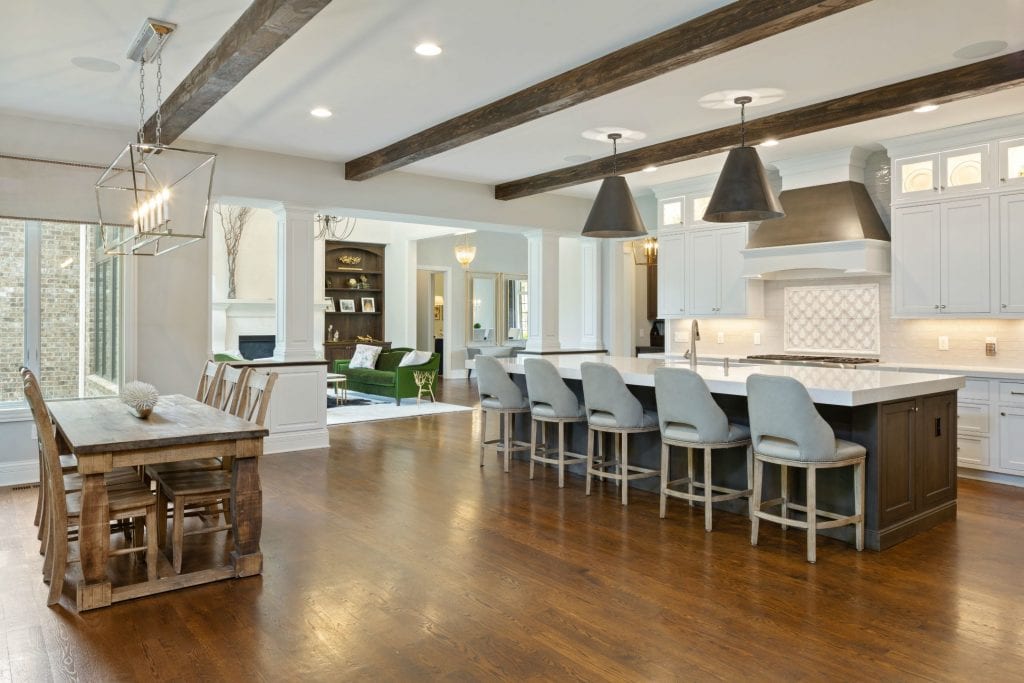 The timbers in the kitchen take on a different feel. Here,  beams span the width of the room. Their dark stain grounds the white cabinetry. In addition, the beams give a rustic authenticity to the home's new construction. The kitchen is open to the dining area and offers sight lines into the more formal living room.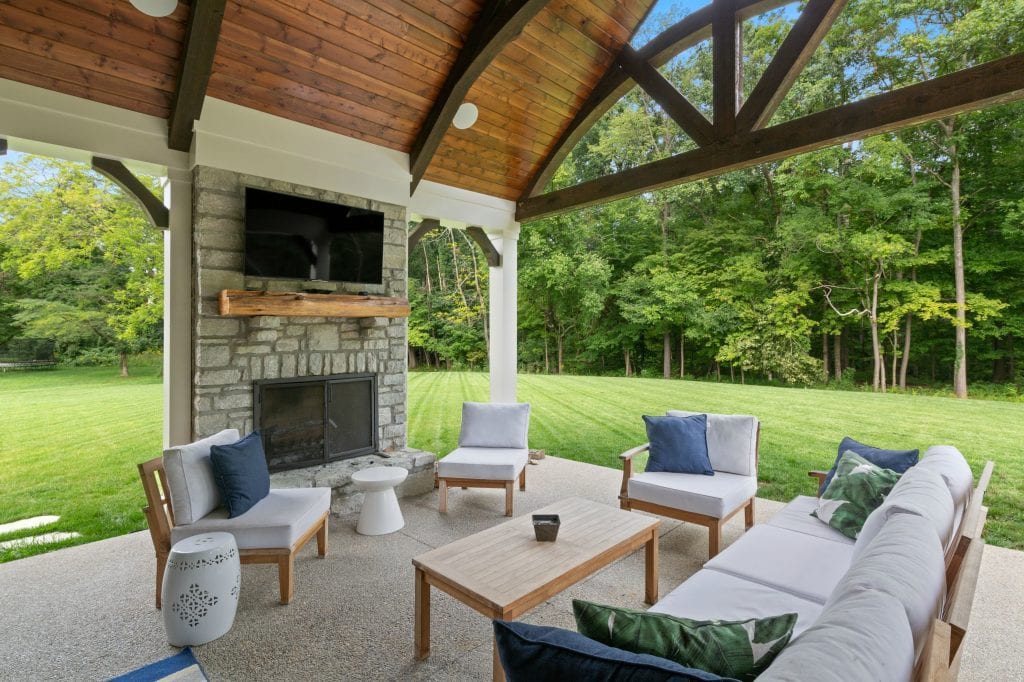 Meanwhile, timber frame elements shine outdoors, too. Curved timbers give the trusses a light touch. Diagonal knee braces accent the patio's archways. Another special element in this outdoor room is the rustic log mantel on the fireplace. With a wood paneled ceiling overhead and wood accents throughout, this airy space still feels down to earth. All in all, it's the perfect spot to relax and enjoy the rolling green lawn.
For another take on timber trusses, take a look at the family room of this home. 
Your Custom Home
Are you considering timber frame accents for your new home? We'd love to hear your ideas. Contact us today.