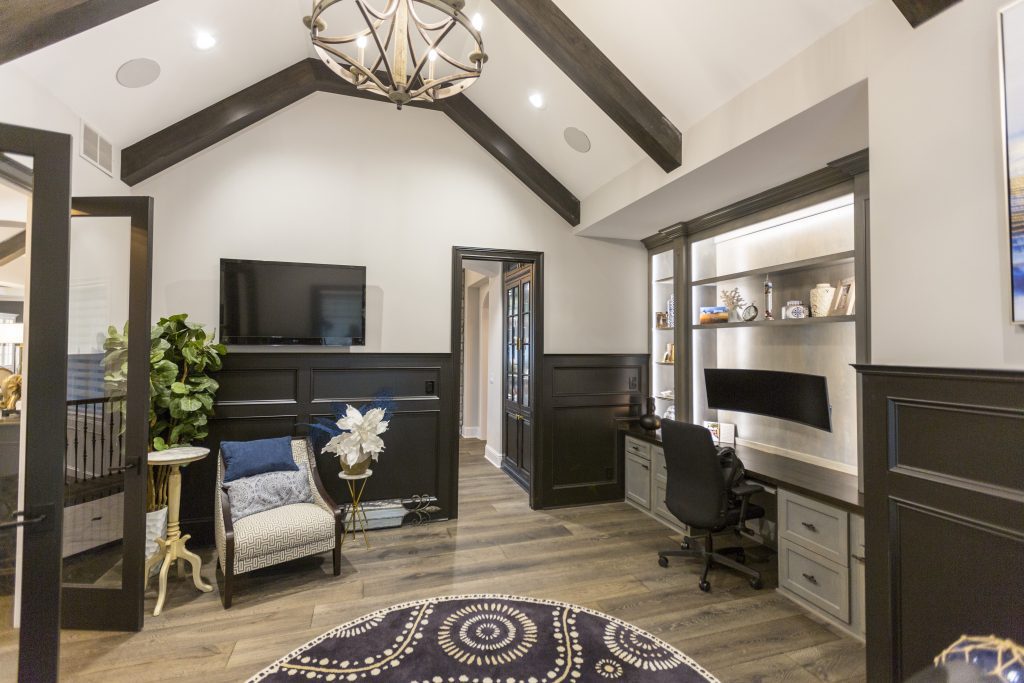 What home buyers really want is a question commonly asked by real estate agents, homeowners looking to sell or remodel, and people planning to build a custom home. Home buyer preferences do shift every year, so there is a lot to look for in what's trending. Sometimes it's the small details that make a difference in creating a home that suits today's lifestyle.
The National Association of Home Builders (NAHB) recently released information on 2023's top features and design trends. One finding: Since Covid-19, many homebuyers have begun looking to their home to support their overall well-being. Seeking spaces that support mental, physical and emotional health is on their radar.
Would you like your new home to help you and your family take care of yourselves? To create this type of atmosphere, incorporating outdoor spaces that connect with the interior of the home works wonders. The benefits of having the ability to cook, entertain family and friends, and enjoy nature in your backyard are very appealing. Your new home's outdoor space can be as simple or elaborate as you'd like: No matter the size, spending time outdoors can bring on plenty of good vibes.
Another takeaway from NAHB's report: Homeowners also enjoy seeing some spaces left up to creative interpretation to add their personal touch. If you'd like to make your new home highly personal to you and your family, talk to your designer or architect about your preferences.
More Hot Trends
Utilizing dead spaces and focusing on details and finishes can emphasize a sense of luxury and appeal to both homeowners and home buyers. For example, consider luxurious bathrooms with special amenity features like "smart" showers and stylish bathtubs, as well as impressive light fixtures.
In addition, the survey of design trends found that flexible spaces are appealing. You might add bedrooms that could also be used as an office or study or even a separate living area for an aging parent down the line. With many people working hybrid or virtual schedules, home offices are a hot commodity in many new homes. Considering what is relevant and popular will create a far more appealing home to potential buyers.
Still Wondering What Home Buyers Really Want?
Keeping up with the trends and what home buyers really want will always be essential, but of course a new custom home from Hensley can be tailored to your "must have" list of amenities. Are you ready to learn more about our design and build services? Contact us today and let's talk about your vision.